From Teen Wolf to pop star, there are no limits for Froy Gutierrez.
Teen Wolf star, Froy Gutierrez wears the title of singer-songwriter well.  As his music career begins to take shape, a glance back at Froy's journey tells us that all signs have been pointing down this path for quite a while.  Featured on other shows such as The Goldbergs and One Day at a Time, Froy's acting chops are evident to his fans. But, to know he also has skills as a singer, songwriter, and poet; well, that's enough to make the whole world fall INLOVE with him.
Froy's music is a lot like his own character; fun and exciting, while at the same time profound and quite eclectic. At 20 years old, he proves that wisdom cannot be measured in numbers and that the future holds no limits.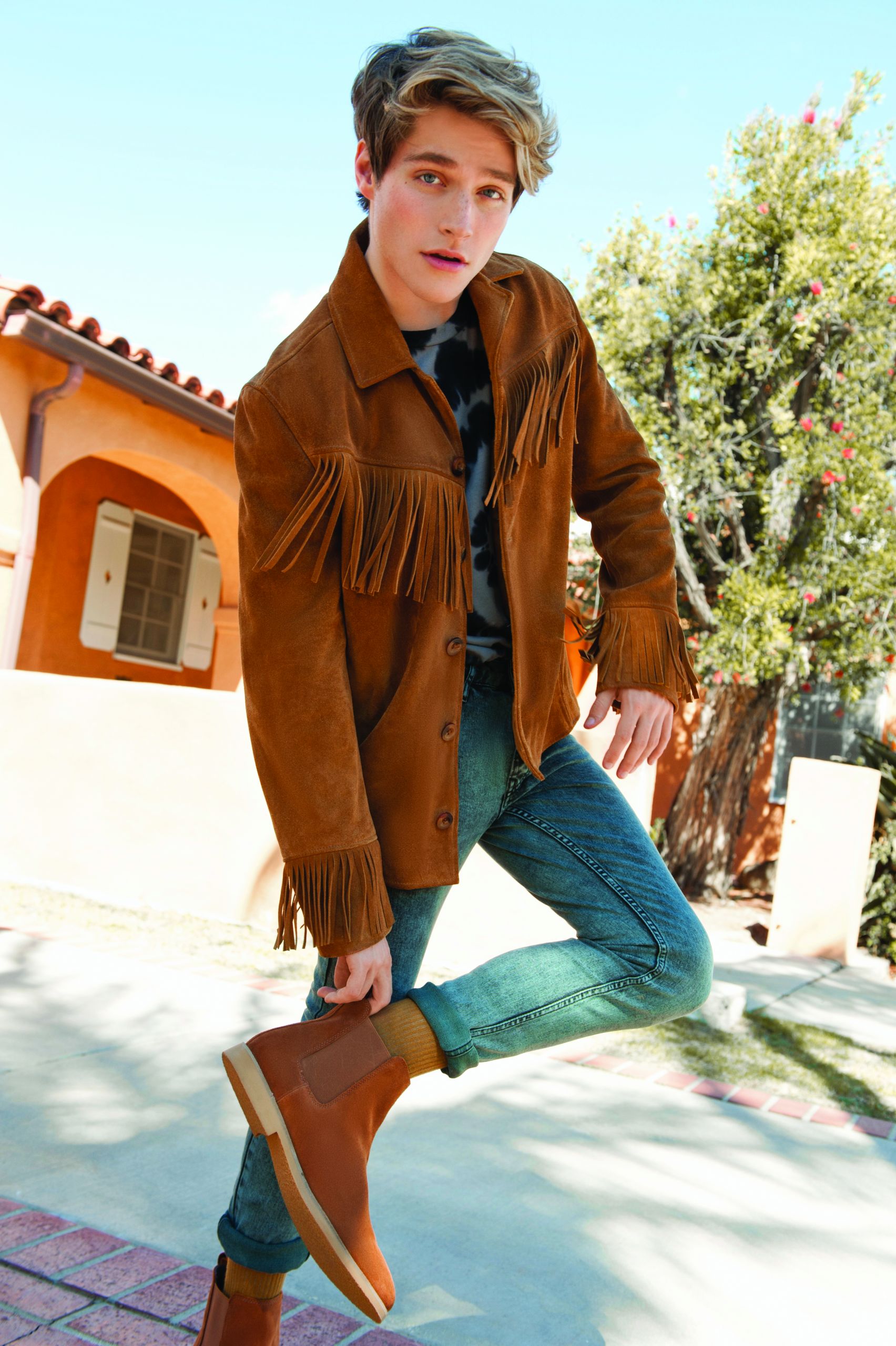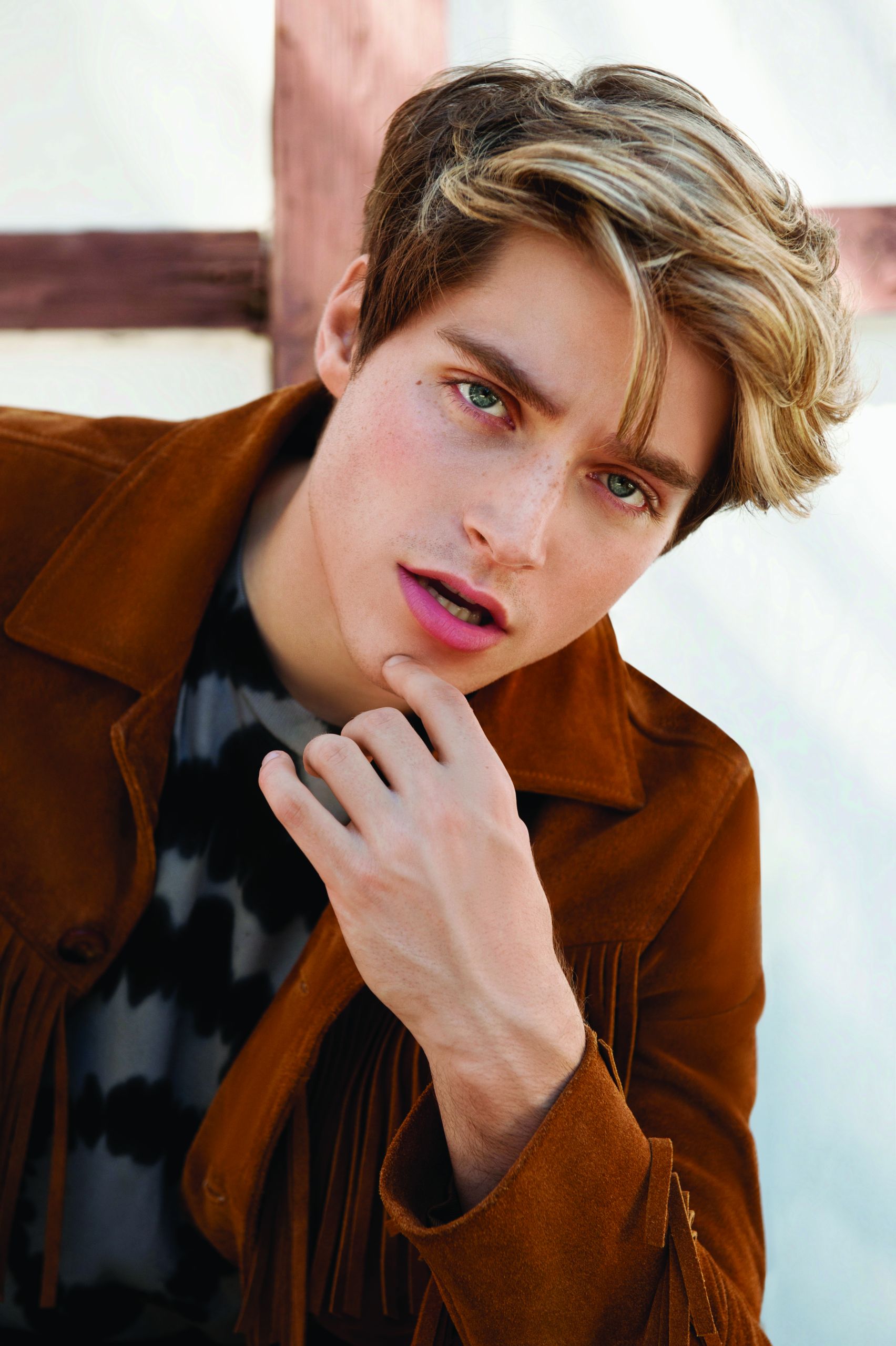 Sari: Let's start off with your role on MTV's Teen Wolf. Tell me more about your love for the series and how you think the character of Nolan positively influenced the show's audience?
Froy Gutierrez: Teen Wolf was such a unique experience for me because it was such a staple for my generation. It's one thing to join a show reaching one hundred episodes, but it's another thing entirely to join a show that marked the adolescence of your peers. When I got to board the Teen Wolf ship, mental health was starting to become a bubbling topic in mainstream media. I was super thankful to be able to play a character whose issues I could relate to. The conversations surrounding depression and anxiety weren't talked about on the show, but they were a huge part of my character work. Not only did I have to make a supernatural situation as real as possible, but I also had to give a grounded weight to the paranoia and social anxiety that Nolan was struggling with. I'm just thankful to have had the tools to understand a character that a lot of people don't quite get.
Sari: Now, you are "shapeshifting" into a different role. Tell me what's motivated you to launch your music career at this point in time?
FG: Both the music and the film industries are such important tools and resources for people my age. However, I don't feel like either industry has done a great job of understanding my generation in a positive and effective way. I don't have the expertise to orchestrate my own film quite yet, but I'm hoping that my music will be able to reach my audience and connect with them in a way that my acting hasn't been able to yet. If not now – then when?
Sari: I think it's cool how you began writing at such a young age. In fact, poetry first had your heart.  How early on did you start writing songs and where do you generally pull your inspiration from?
FG: Songwriting is such a challenge. I still start all of my writing as poetry, but now I have to break it down into verses and choruses. Songwriting has always had my heart, but I've never understood it the way I do poetry – and honestly, I still don't fully 'get' songwriting. But all of my work is inspired by the people in my life. In high school, I was inspired by my peers. On Teen Wolf, I was inspired by actors. Lately, I've found myself inspired by the community that forms around fandoms – like the Teen Wolf fandom – overall, I'm inspired by people, which sounds cheesy, but hear me out! I love observing the contradictions, habits, and motivations around characters, and how institutions like school, the internet and industry affect our daily lives. It's a huge thematic blanket to cover everything, but I hope to explore as much of it as possible in my work.
I'M INSPIRED BY PEOPLE, WHICH SOUNDS CHEESY, BUT HEAR ME OUT! I LOVE OBSERVING THE CONTRADICTIONS, HABITS, AND MOTIVATIONS AROUND CHARACTERS, AND HOW INSTITUTIONS LIKE SCHOOL, THE INTERNET AND INDUSTRY AFFECT OUR DAILY LIVES.
Sari: I know you tend to veer more towards music like Green Day, Linkin Park, and other artists who mix pop and rock. And, I happened to catch a video of you doing some carpool karaoke. Could you ever see yourself doing an album of cover songs?
Advertisements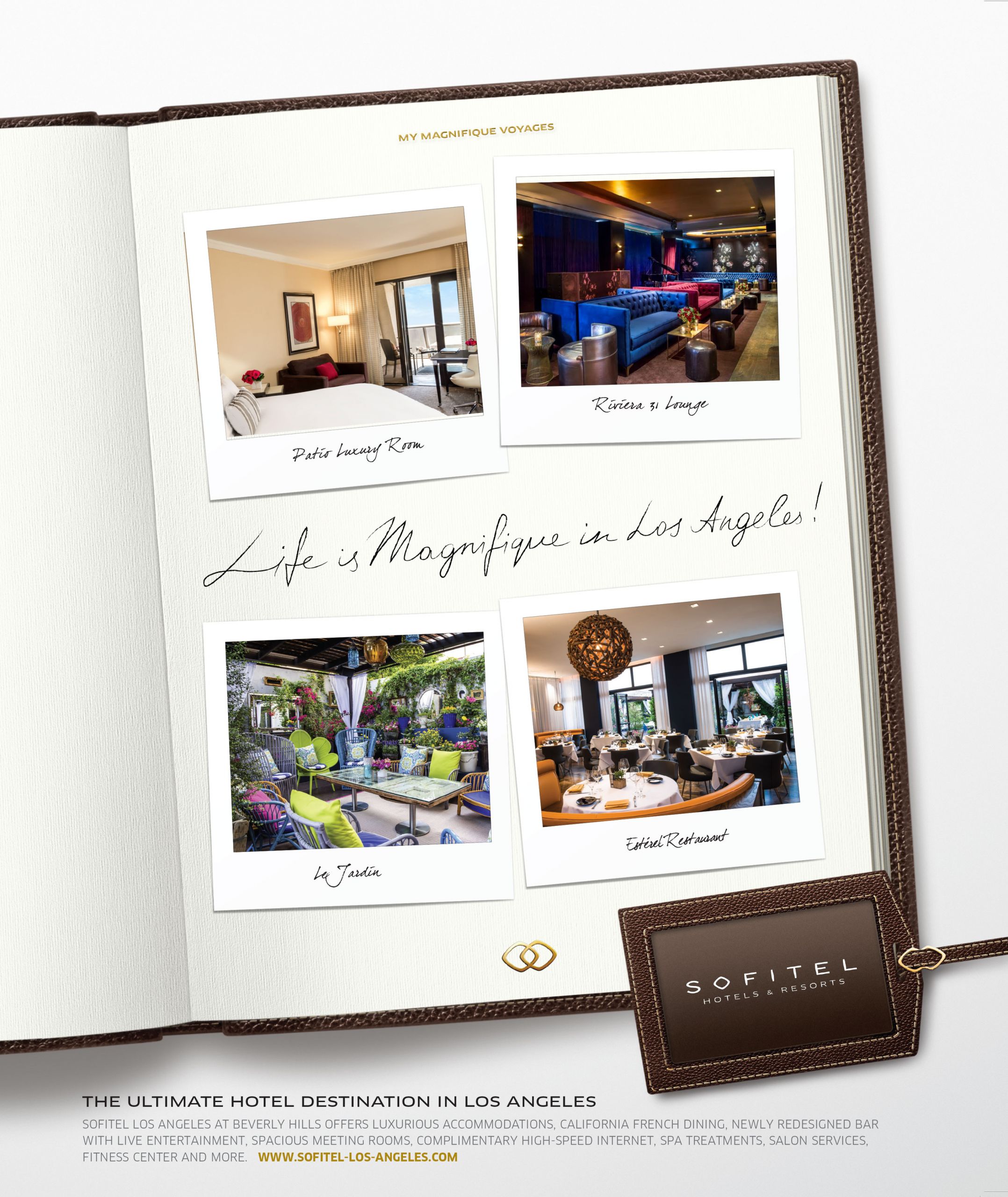 FG: That would be amazing. As much as I love pop-rock and punk music, I just don't think my voice and artistic ability is suited for it. I'm a bit of a softie, both mentally and vocally. But, I could definitely see myself making my own versions of songs I'm inspired by.
Sari: If you could describe your life in one song, what would it be?
FG: "Iris" by the Goo Goo Dolls. Not only is it an anthem for introverted artists, but it just has this magical yet vulnerable quality to it. There's a jaded relationship between the protagonist and the media, an intense vulnerability and an honest desire to feel human connection. It's very me [laughs].
Sari: Let's talk about your musical vision. You've got four songs ranging from electro-pop to grunge-adjacent. What kind of story do you hope to convey with what you've created?
FG: The musical vision has evolved over time, but I'm at a position now where I feel comfortable talking about it. There's a colorful, fluorescent quality to the music that's contrasted by brooding shadows. I like to compare it to the childlike wonder and looming dread of a Tim Burton film. My synesthesia paints the music with the same visual quality of the Huichol art in Mexico. As for the story, it's important to me to tackle difficult issues from the lenses of jaded and disaffected youth. I'm hoping to provide the skeleton of a story that the audience can use to project their own experiences on.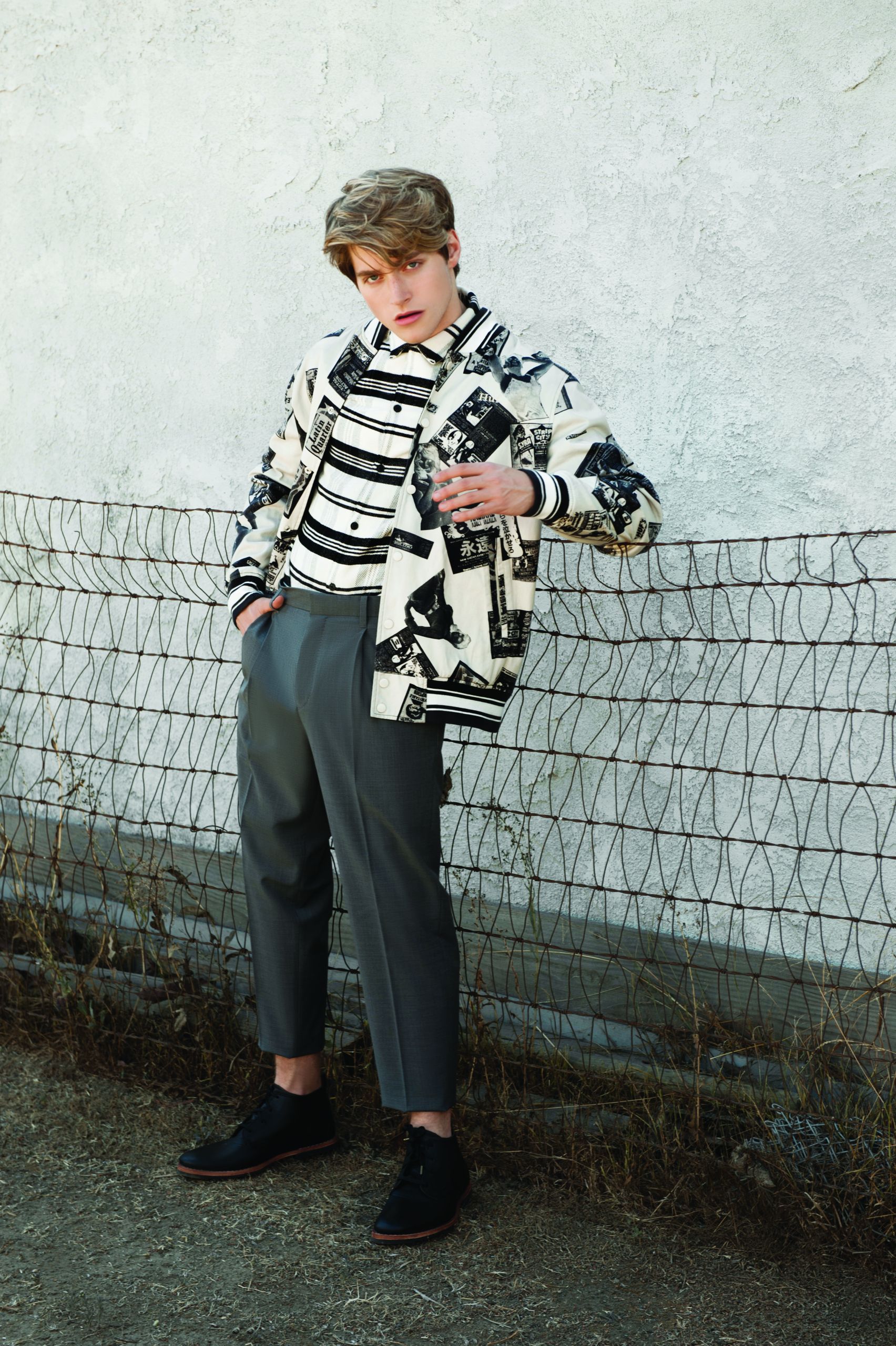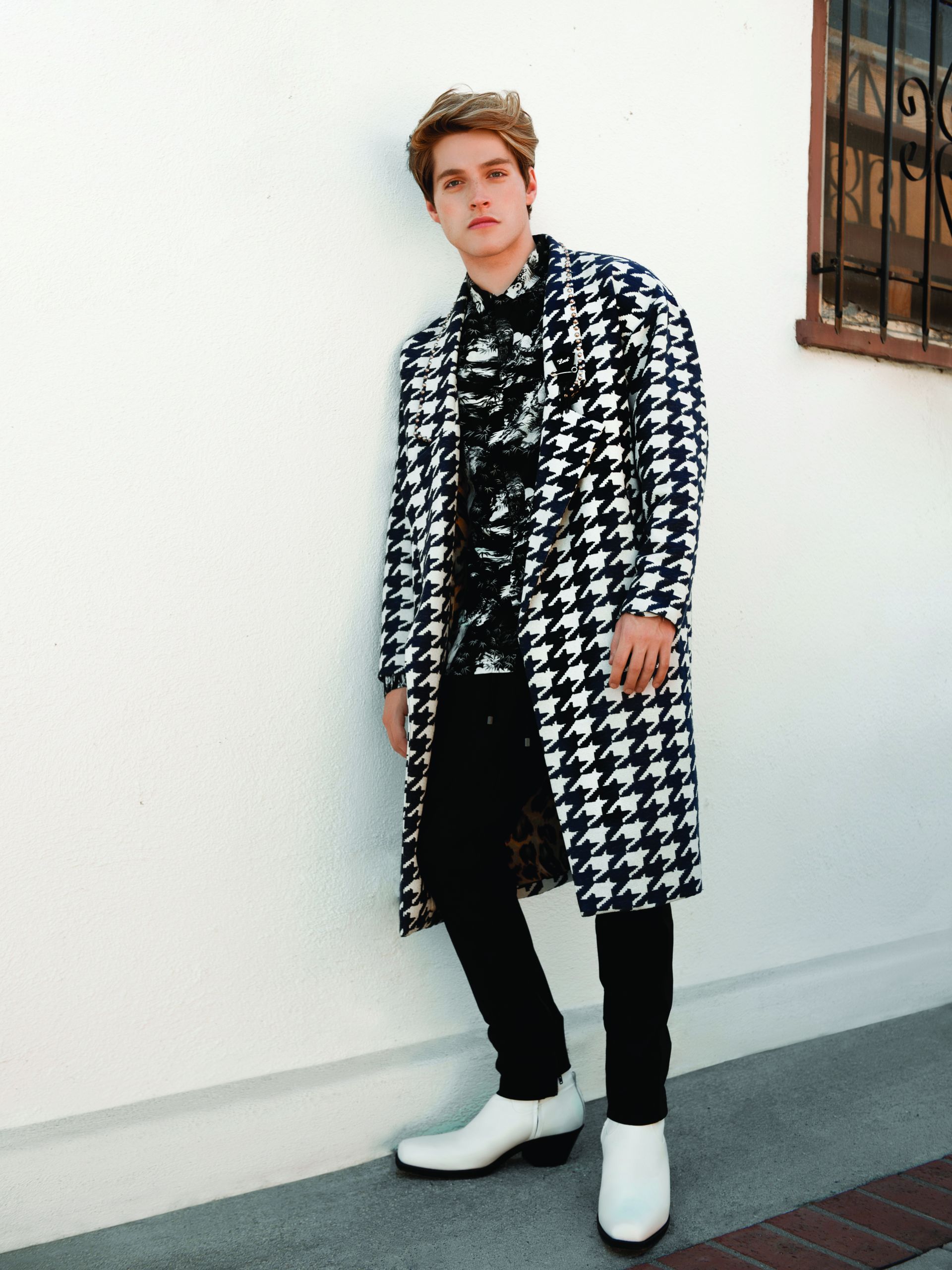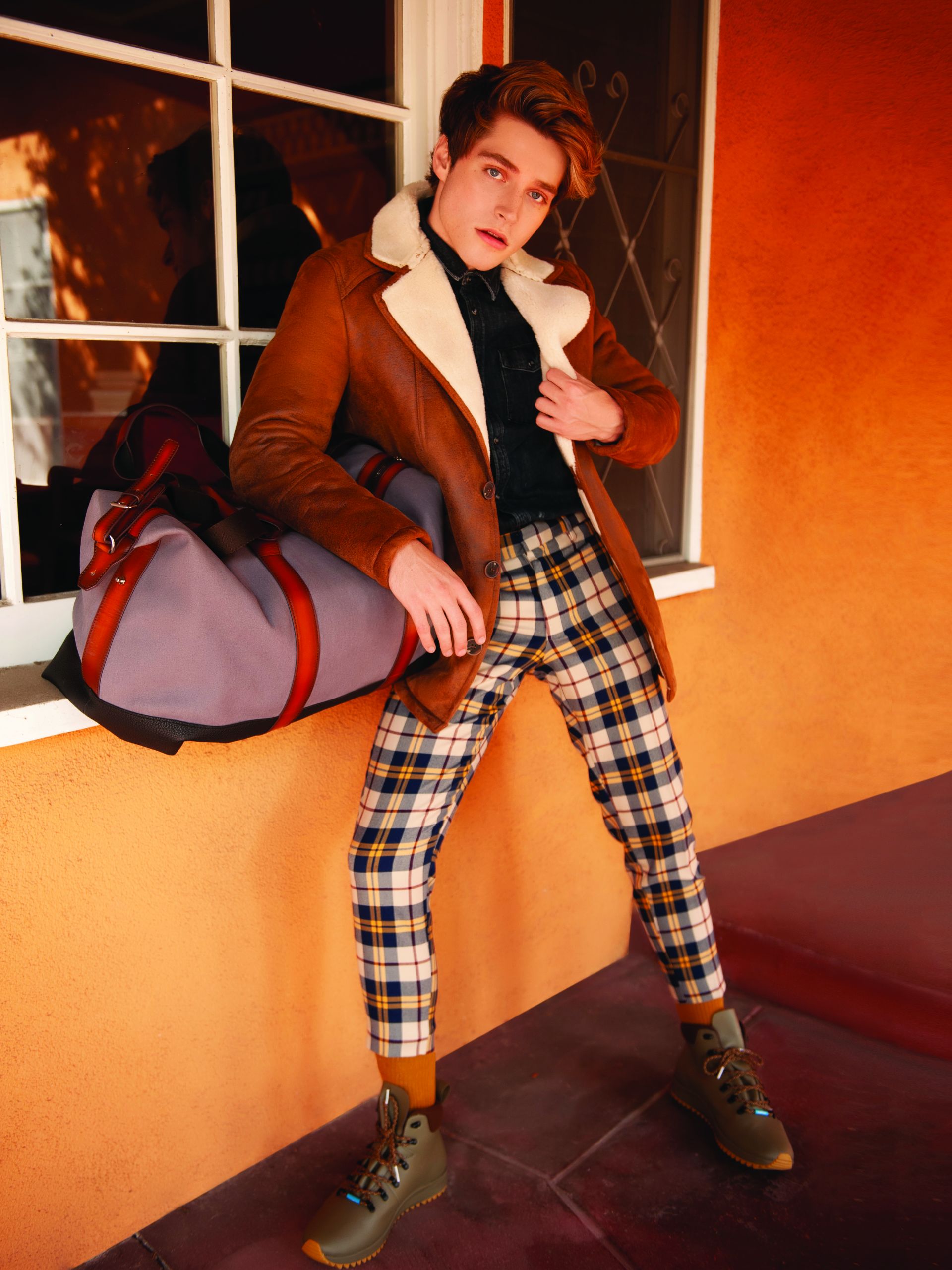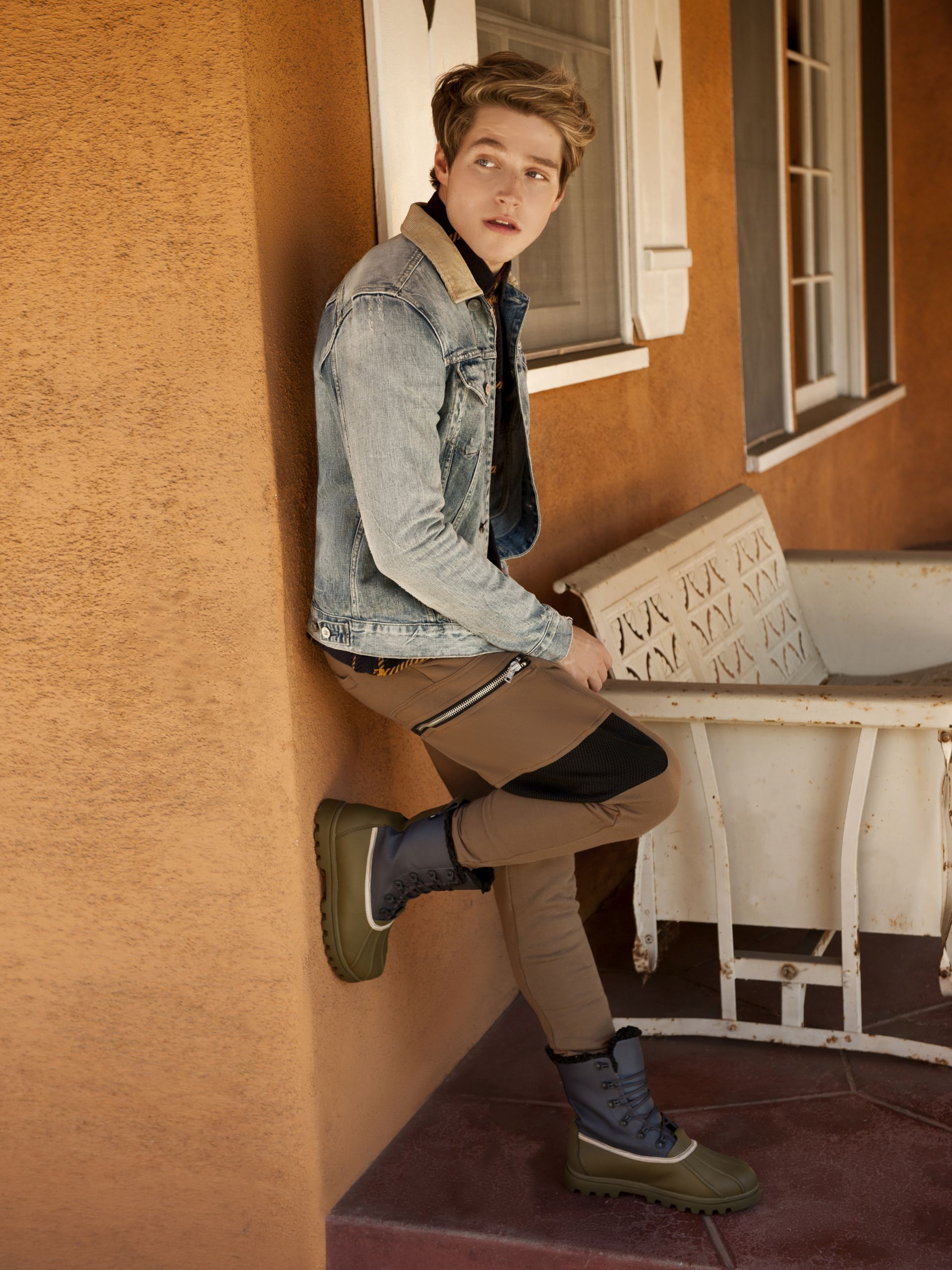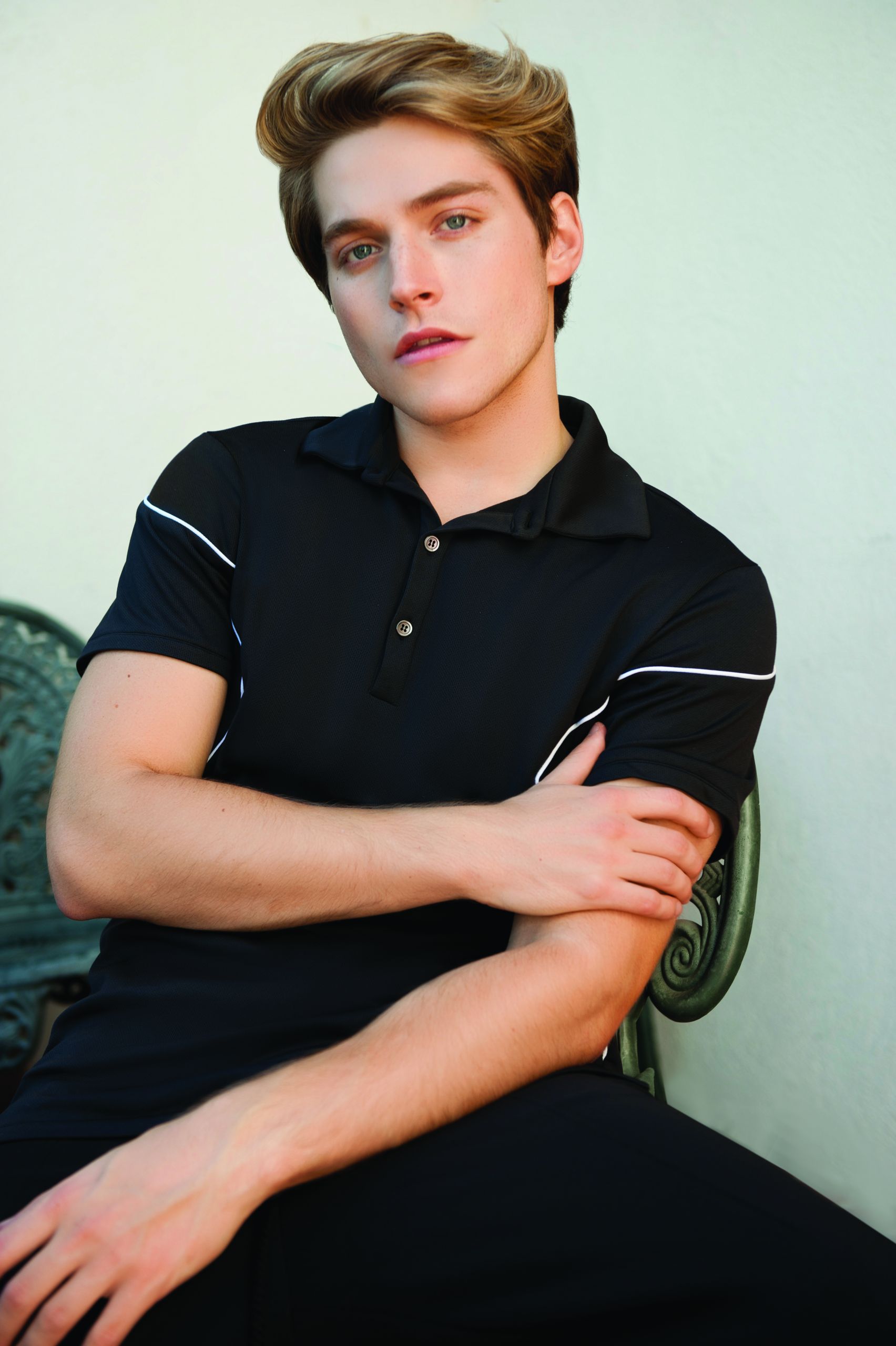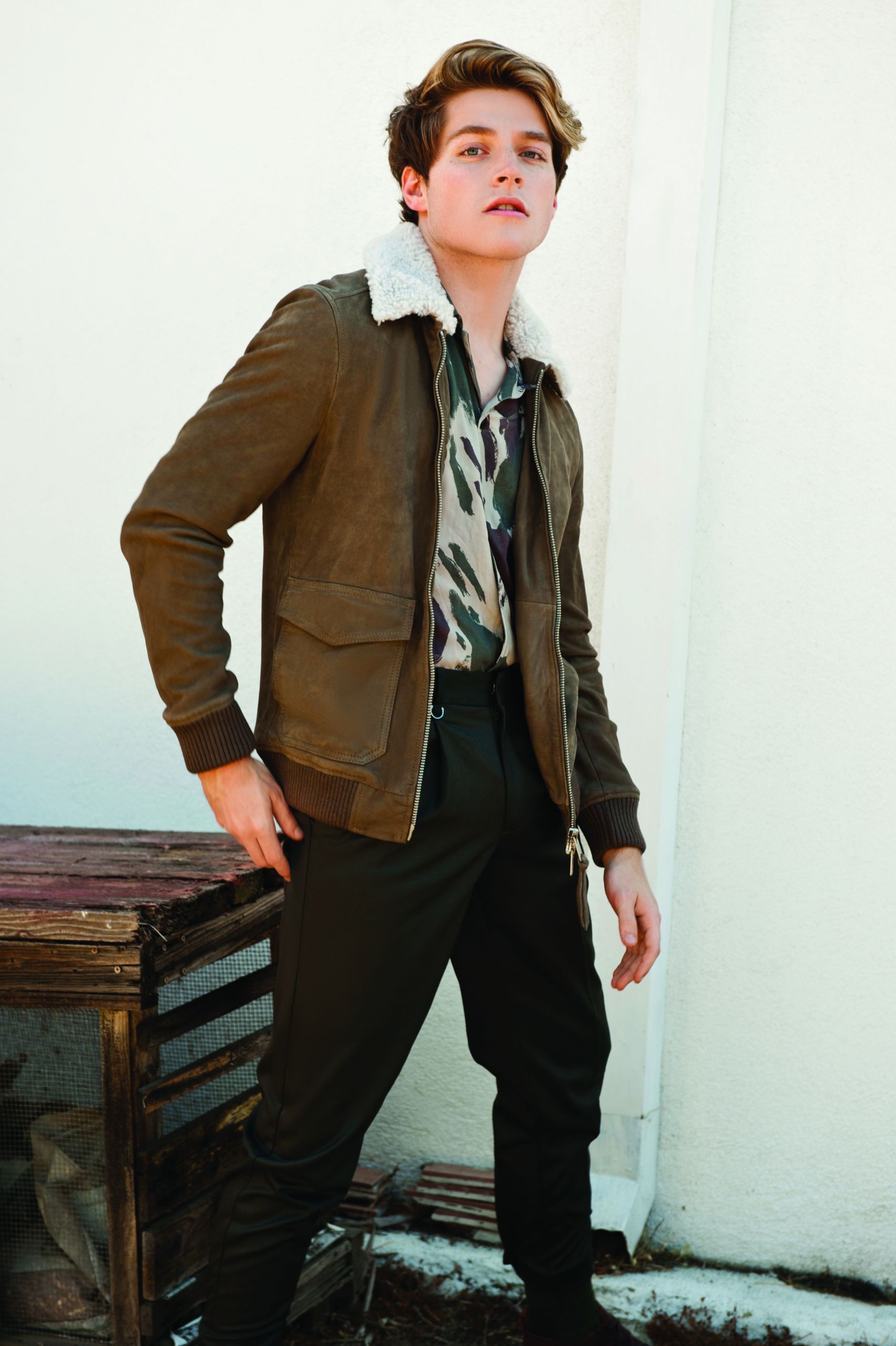 Sari: Describe to me what went into making your EP?
FG: A lot of mood boards, scratched songs, and personal growth. I'm a bit of a perfectionist, which is great, but also mentally damning. Sometimes I have to get over myself and go for it. There's also a fair amount of playfulness. "Sideswipe," in particular, was more of a joke song than anything. The sounds in my head are always changing, and I honestly don't feel like I'll ever be satisfied with my songs. I just have to craft my music to the best of my ability and move on to the next one.
Sari: I know that some of your Teen Wolf co-stars are also musically inclined. Who would love most to collaborate with?
FG: Definitely Tyler. He's a great human being and his band is doing some cool stuff.
Sari: What do you hope to accomplish as your career continues to grow?
FG: The list is so long, and I don't want to share all of my goals purely because I'll feel too much pressure to accomplish them. Scriptwriting is on the bucket list. Film production has been on my mind's map for a little while. Comic writing and graphic design have interested me for a long time as well. Above all, I just hope to never limit myself.
Sari: If you could leave your fans with any message, what would it be?
FG: Stay hydrated. Remember that everyone is fighting a battle you know nothing about. Take breaks. Think about the universe sometimes. Take care of yourself all of the time. Call your parents. Forget everything I just said and do whatever you want – but don't hurt anybody. Also, thank you for waiting. I hope you'll love the music.
Sari Cohen
Stylist: Elena Vasilevsky
Photographer: Ryan Jerome
Production: Inlove Media & Production
Groomer: Jessica Chu