At 17, Asher Angel seems to be "One Thought Away" from having life all figured out. By the age of five, he was already working with likes of Jessica Chastain and Frances Fisher. From there, Angel would become one of Disney's most beloved characters. For three seasons, he starred as Jonah Beck in Andi Mack.
As 2019 saw DC Comics dive into comedy, we saw Angel on the big screen. He played Billy Batson, working alongside Zachary Levi in Shazam! Recently, the actor has been tapping into his musical side. Angel's artistic versatility has earned him fans of all types. All you have to do is scroll through the comments on his Instagram, and you'll see everyone from Levi to L.A. Reid to his Andi Mack cast mates cheering him on.
"I just want to keep working," Angel tells INLOVE Magazine. "I love what I do, and I feel so lucky that I have the opportunity to do it at a high level.  I have people that believe in me, fans that inspire me, and I don't want to let them or myself down. So, I will continue to work hard, show up, and be my silly goofy self."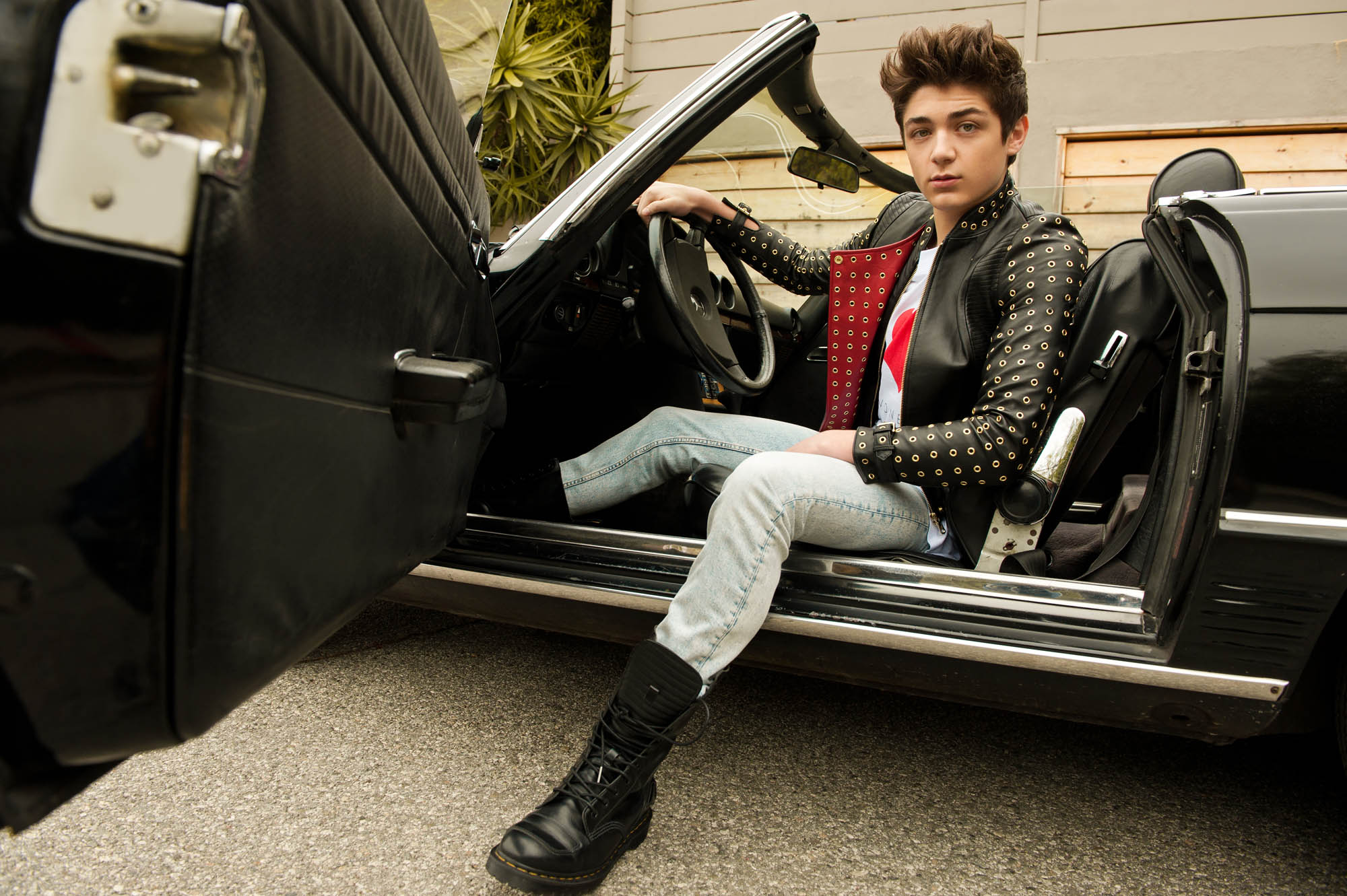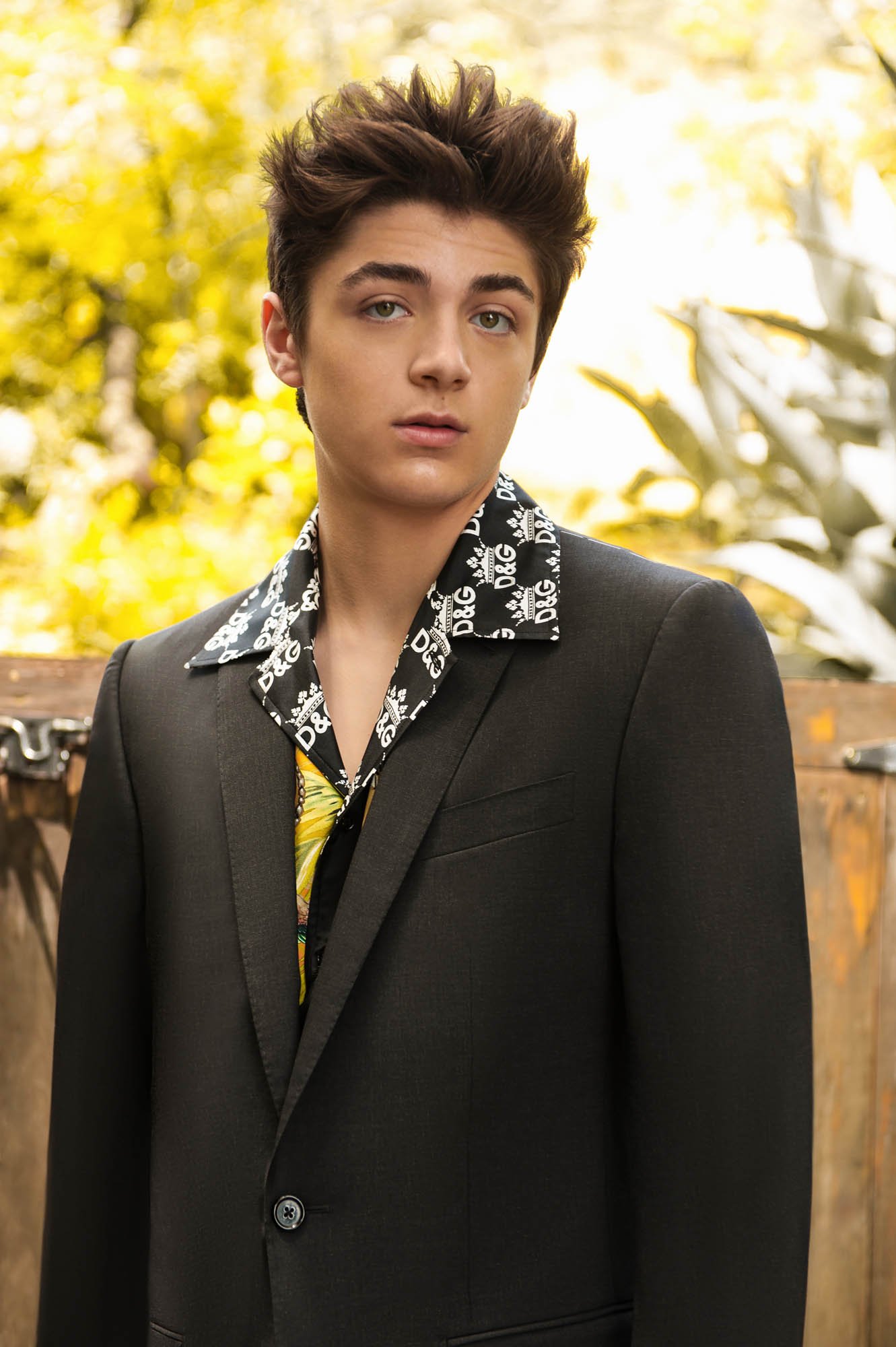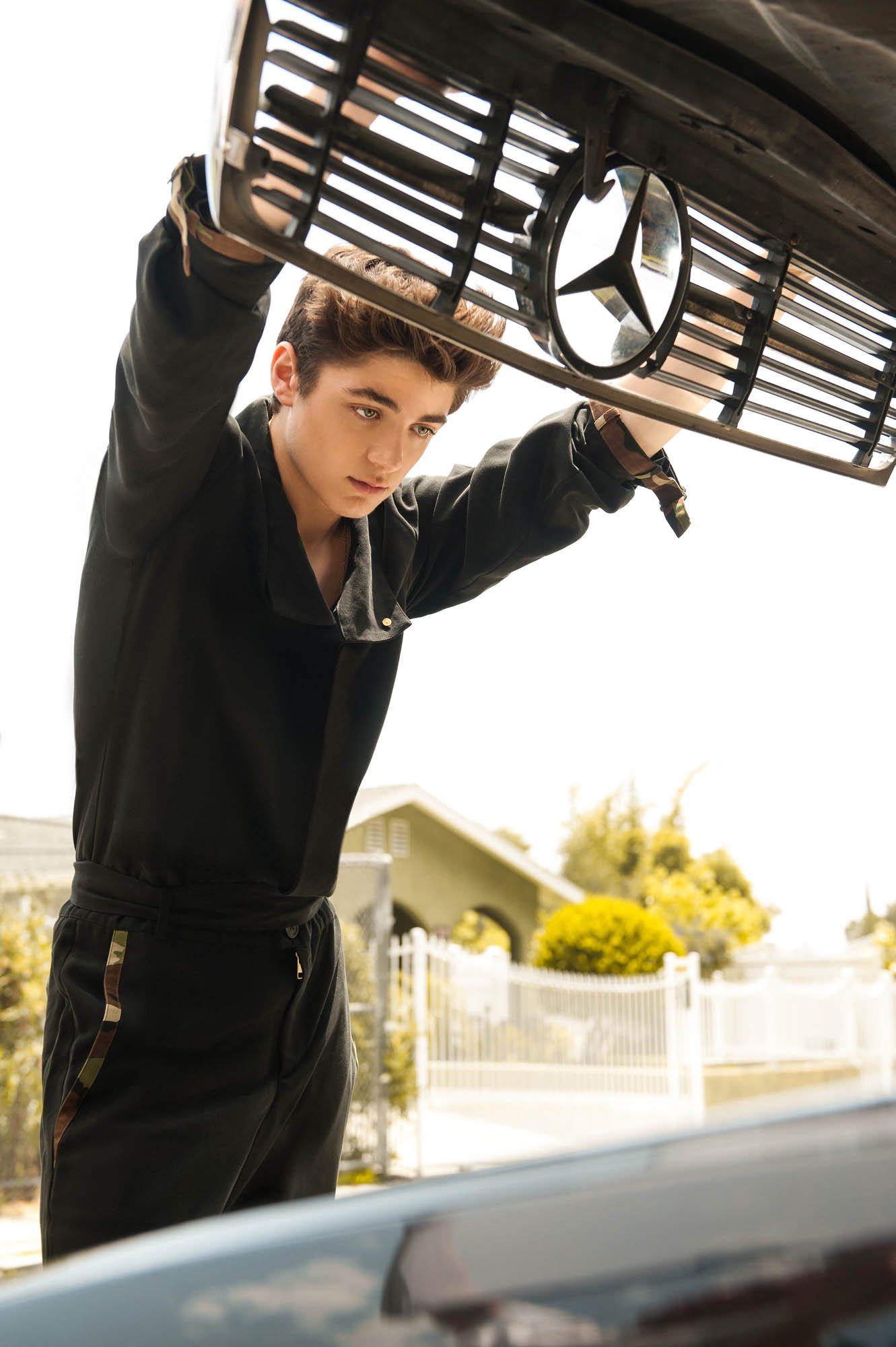 Sari: You've had some pretty cool moments in your career so far, what's been the coolest moment for you?
Asher Angel: Coolest moments to date would have to be when I learned that I booked Shazam! and having my music video for "One Thought Away" be the No. 1 trending video on YouTube.
Sari: Out of all of the artists you've worked with, who has given you the best advice, and what was it?
AA: Although I have not worked with him, something I heard recently from Dwayne "The Rock" Johnson really resonated with me. The theme of which is: "It's good to be important, but it's more important to be good." That quote lives within my own life belief: be kind, be courageous, and be you.
Sari: Now that you've said goodbye to Andi Mack, can you describe what the whole journey was like from start to finish? What do you miss most about working with such an awesome cast?
AA: Absolutely unforgettable.  Andi Mack told real stories, and I believe they had a real impact on people that watched the show. I was lucky enough to film in Utah, so there were a number of great bonding opportunities with the cast. There will be a lot of things I will miss. But the table reads, and seeing how the story and characters developed, was always something I looked forward to and will miss.
Sari: You were a part of history as the show featured the first Disney Channel character to come out. What does that mean to you to have been a part of such a monumental moment? What was the discussion like on set while that was going on?
AA: We all understood the importance and impact of Cyrus's storyline and were grateful that we were trusted with the opportunity to bring this story and these characters to life. I could not imagine anybody but Josh [Rush] bringing Cyrus's story to life. He brought an uncanny sensitivity, vulnerability, and realism to his character. After filming the scene, we were all very excited for it to air and become part of the history and discussion of the show.
"I LOVE WHAT I DO, AND I FEEL SO LUCKY THAT I HAVE THE OPPORTUNITY TO DO IT AT A HIGH LEVEL.  I HAVE PEOPLE THAT BELIEVE IN ME, FANS THAT INSPIRE ME, AND I DON'T WANT TO LET THEM OR MYSELF DOWN. SO, I WILL CONTINUE TO WORK HARD, SHOW UP, AND BE MY SILLY GOOFY SELF."

Sari: Looking back, what was your favorite thing that your character did on the show?
AA: My favorite part about playing Jonah Beck was when he transitioned from being this perfect person to revealing some of his helplessness. From anxiety attacks to financial issues at home, it is those moments that I felt allowed the audience to better connect to the character. Life is not perfect for anybody. It is the struggle that is important and how you respond to the struggle that defines the type of person you are.
Sari: Shazam! of course, was also fantastic. How much fun did you have making that movie? Was there a cool behind-the-scenes moment that you particularly enjoyed?
AA: I loved every moment of my Shazam! experience – both on and off the screen. Like Andi Mack, I was surrounded by kind people. My favorite behind-the-scenes moment was the time I spent with the cast exploring Toronto and really getting to know each other. We went to a Maple Syrup farm together. It was really cold, but we learned how maple syrup was harvested, and that was really cool. We also had an axe throwing competition.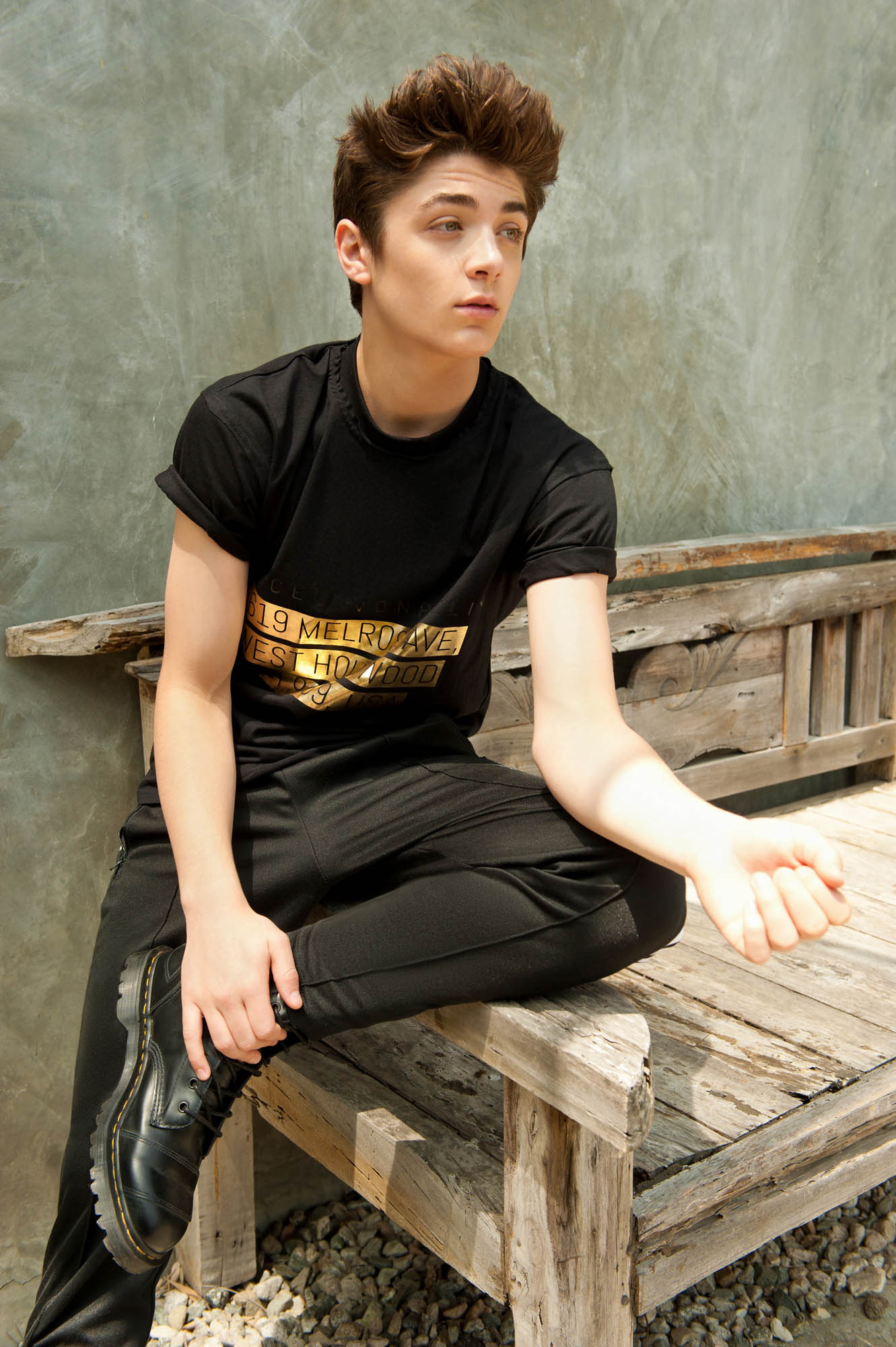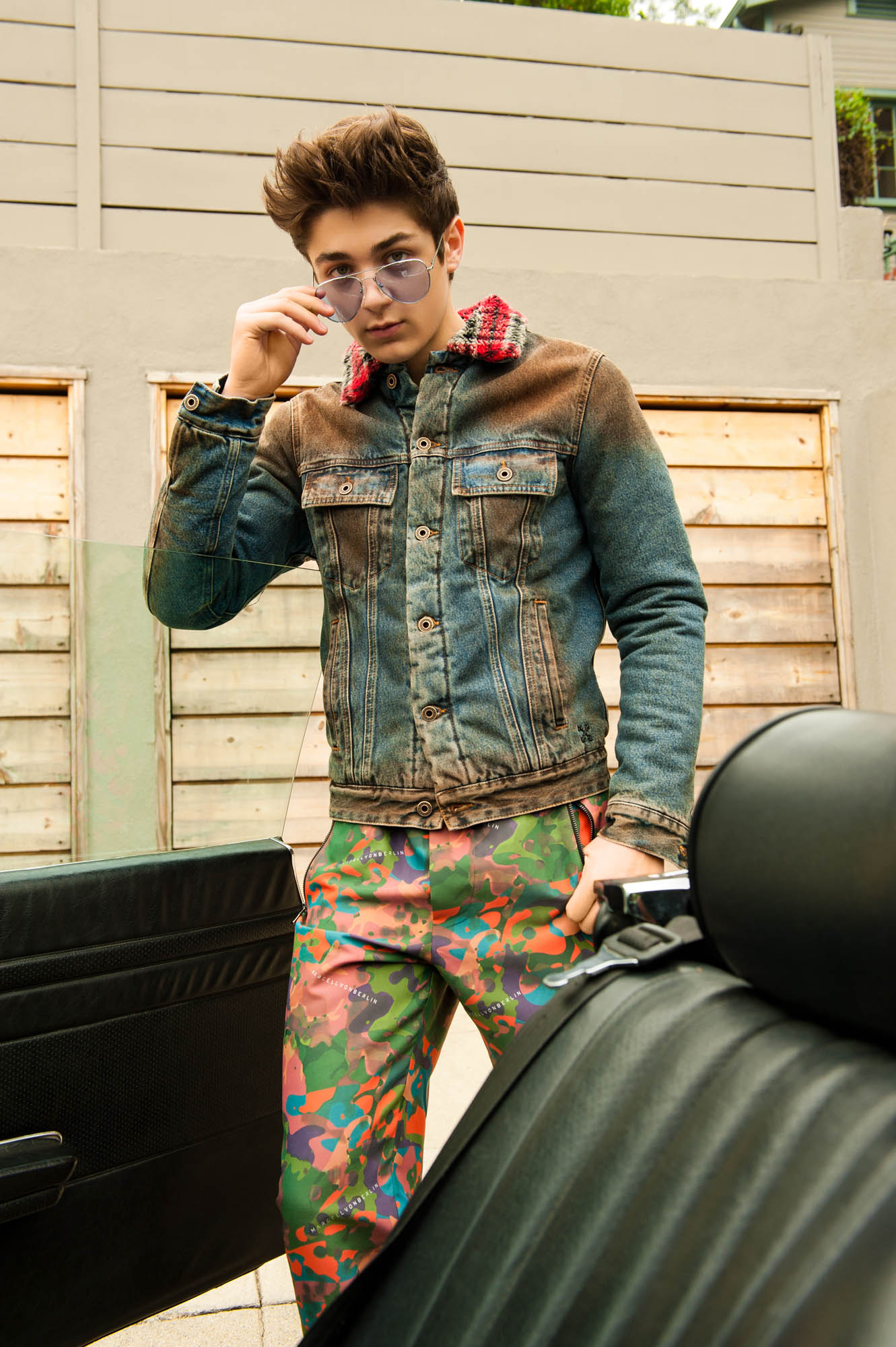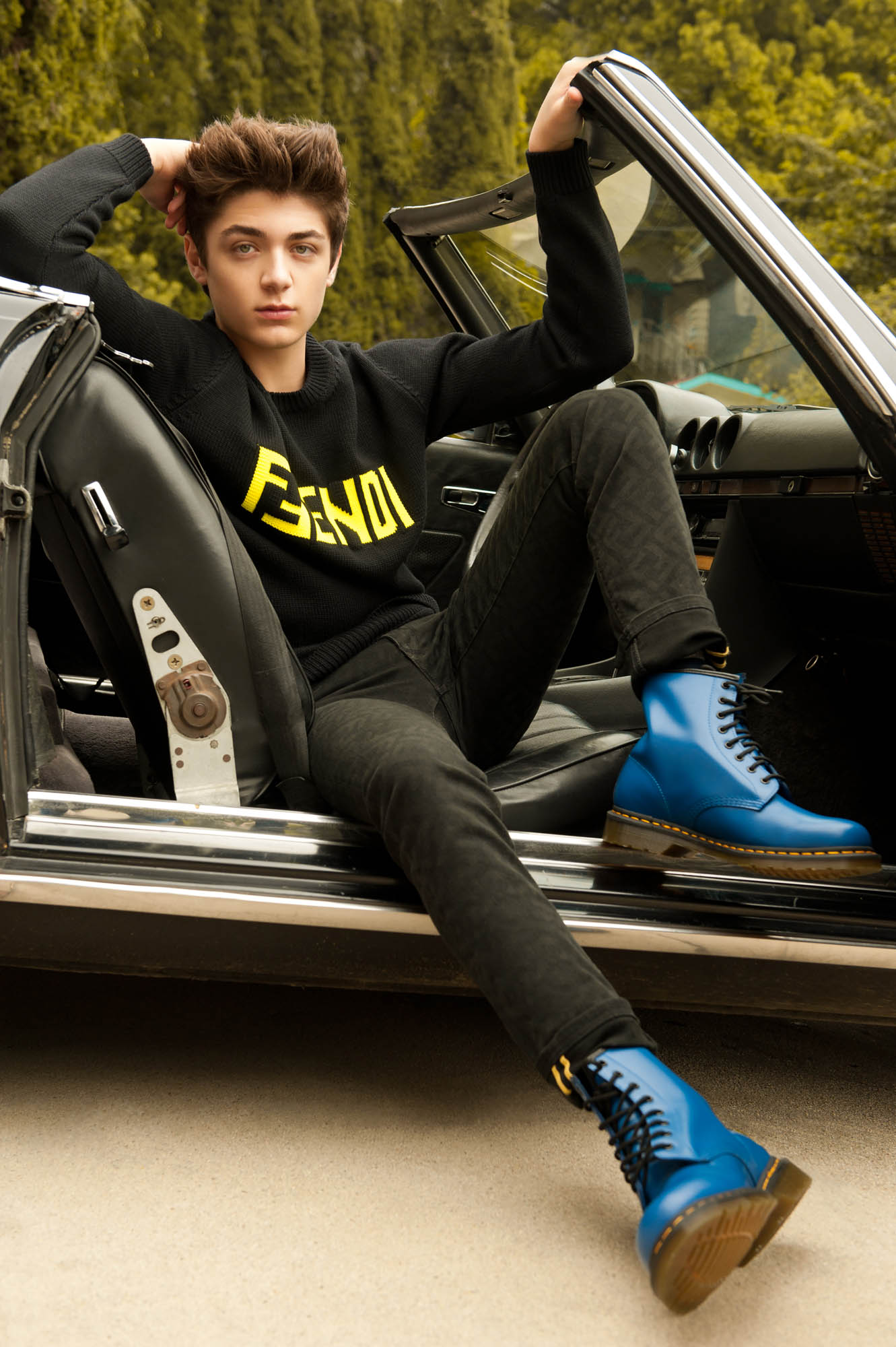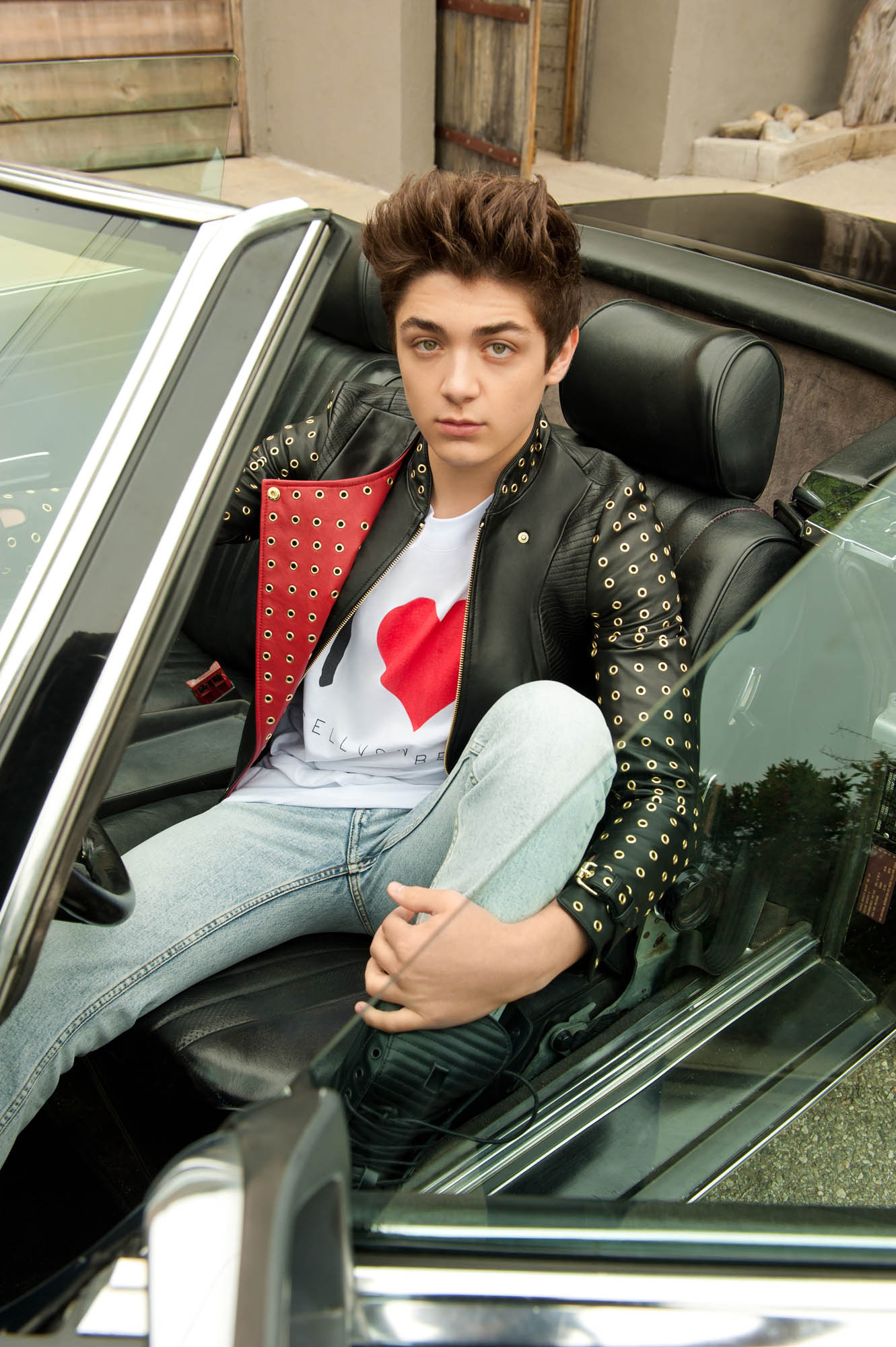 Sari: I've read that a Shazam! sequel is already in the works. What are your hopes for the next installment?
AA: Where did you read that? I have high hopes but have not heard anything yet – at least, nothing that I can talk about. I'm kidding, or am I? My hopes for the next installment is to continue to focus on the foster family and tell their story. I am excited to see how Billy grows. I almost feel like I'll be playing a new character. At the end of the movie, Billy has found a home, and for the first time in what seems like his lifetime, he is settled and grounded.  I can't wait to see what life events he has to overcome and how he balances his new life.
Sari: Are you a big DC fan? Are there any other DC heroes or Marvel characters that you'd like to play?
AA: I'm a huge DC fan and a big Marvel fan as well. I'm still waiting for my opportunity to put on a super suit. Batman, Superman, Spider-Man – sign me up.
Sari: Let's talk about your single, "One Thought Away," featuring Wiz Khalifa. Tell me why you paired with Wiz Khalifa on this one?
AA: I am a huge fan of Wiz's music, and I thought this song would be a perfect collaboration to do with him. The opportunity to work with him and film the video with him is still surreal to me. He's such a genuine guy, and I had so much fun working with him.
Sari: Who else do you plan on collaborating with?
AA: There are so many talented people that I would love to collaborate with. Right now I'm really feelin' Khalid, Justin Timberlake, Ed Sheeran – I could go on and on.
Sari: What are your plans for releasing new music?
AA: Definitely working on new music and the plan is to put out an EP. It just has to be right. I spend a lot of time writing and recording. I really want to put out music that connects, that makes people feel something one way or the other after they listen to it.
Sari: Since we are INLOVE Magazine, I do want to talk about what it means to you to be in love. Tell me what it is about the power of love that makes life so much better.
AA: Love matters – and there are so many ways to love. Love your family, love your community, love your girl, love your neighbor.  As a world, I feel like we are disconnecting.  Love is what brings everything back together.  Love is what completes people.
Sari Cohen
Stylist: Elena Vasilevsky
Photographer: Ryan Jerome
Production: INLOVE Media & Production
Groomer: Barbara Lamelza (using Kevin Murphy & MAC cosmetics)
Assistant: Fernando Menezes
Fashion can be purchased at SAKS
Beverly Hills 9600 Wilshire Boulevard, Beverly Hills, CA