Laura Grigoryan – the Supergirl, aka Beauty Guru and master injector took over the Burbank by storm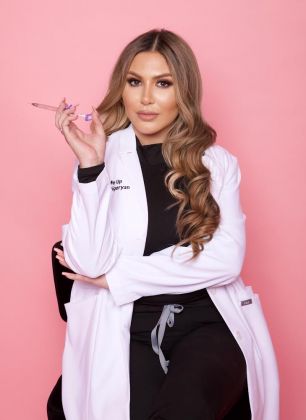 Not long ago, Laura took a leap of faith and opened Fix Me Up in Burbank, California. The medical spa and salon specialize in high-end quality aesthetic, cosmetic, and beauty treatments that are also not going to break the bank. Grigoryan and her team of experts offer a wide range of services that include everything from injectables and lasers to facials and micro-blading, and much more.
Fix Me Up Medical Spa is a safe and sterile establishment that is following CDC guidelines and state restrictions to ensure a safe and successful visit for all their clients.
It is a one-stop-shop for all your cosmetic and beauty needs, founded on the idea that the highest quality care is provided in a beautiful environment. At Fix Me Up, everyone is very detail-oriented. Their range of skin, body, and beauty treatments target clients' individual needs and concerns. Their experienced injectors, beauticians, and estheticians ensure that every treatment is customized according to the client's individual needs.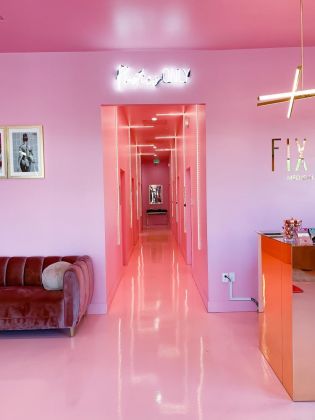 Laura Grigoryan is the founder and injector at Fix Me Up. Her passion for art and beauty excels in everything she offers to her clients. Laura has years of business experience and extensive educational background. In her earlier years, she studied Biology and Psychology at UCSD, and at the same time, she ran a very successful business. Shortly after that, she obtained her 2nd bachelor's degree in Nursing (BSN) because she always knew that cosmetic nursing was her destined route, her passion, and her dream. Laura's background in biology, art, and nursing in addition to her passion for beauty is the perfect combination for an expert cosmetic injector. She recently received her MSN degree and has started an NP (Nurse practitioner) program. She has a unique ability to see every client's beauty secret and bring to the surface what will enhance that individual beauty in everyone she treats at Fix Me Up.
Fix Me Up – what a powerful name for the med spa, how did you come up with this name? 
One day I was sitting at a restaurant with one of my friends and we were thinking about a location for a spa, and I thought how fun would it be to name it Fix Me Up. As the time passed, four years later I became a nurse and an injector which led me to establish my business model, which brings every client a smile to their face, while enhancing their beauty and confidence.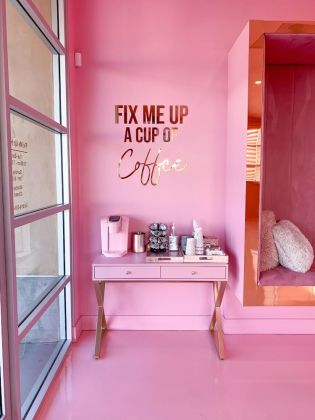 How did you start your business?
Growing up I always wanted to be a plastic surgeon, that was my dream, but as the industry changed, I realized that many non-invasive procedures work wonders, with less risk and solid results. I made the decision to become a nurse practitioner and continue to be an injector so I could still follow my passion for creating opportunities for people to look and feel beautiful, avoiding going under surgical procedures.
What is the concept of your medical spa? 
Advertisements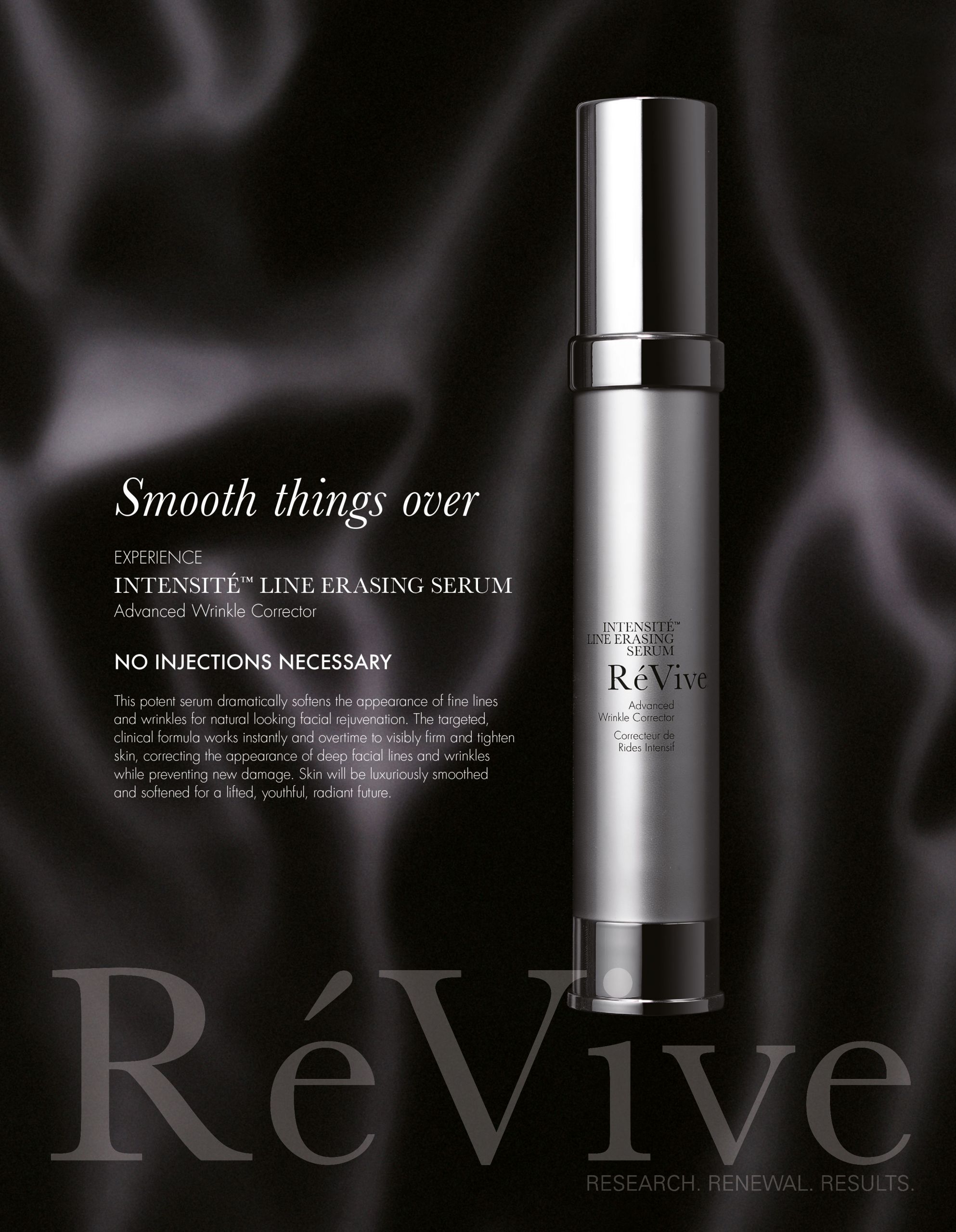 The true essence of my spa is tranquility, relaxation, and rejuvenation. I chose pink colors because they have calming effects, and when a client steps into the spa environment, they feel at peace, not as nervous and it doesn't feel like they are about to undergo a procedure in a doctor's office. It brings a feeling of peace and relaxation.
The whole idea of Fix Me Up Medical Spa is to make people beautiful, it's just that simple but not in a sense where it's overdone. I want people to leave the spa looking like a better version of themselves. I always say when somebody looks at you, I want them to just say you look more beautiful and relaxed, but not necessarily recognize the procedure, just see the natural-looking effects.
What is your most popular procedure?
Full face fix. I am a true believer in facial balancing and customizing each procedure according to the client's needs. The face fix is my most popular procedure which allows me to customize a Filler Treatment for all my patients starting from anywhere from three syringes to six syringes, allowing me to fully balance the face and harmonize all the features in a subtle manner.
We specialize in injectables, full facial balancing-liquid rhinoplasty, and our signature 'Lip Fix' created by me. I also love fillers. It allows me to contour the face, eliminate unwanted shadows, and highlight the beauty of features. The non-surgical rhinoplasty, 'The Nose Fix,' has made me emotional because of my patients' reactions to looking at their before and after pictures.
Who are your clients?
We have a wide range of clients, I would say they are mainly in their 30s and ranging from as young as 18 (TikTok generation) all the way to the more mature clients who are mothers and grandmothers, so we do have a wide range of demographic.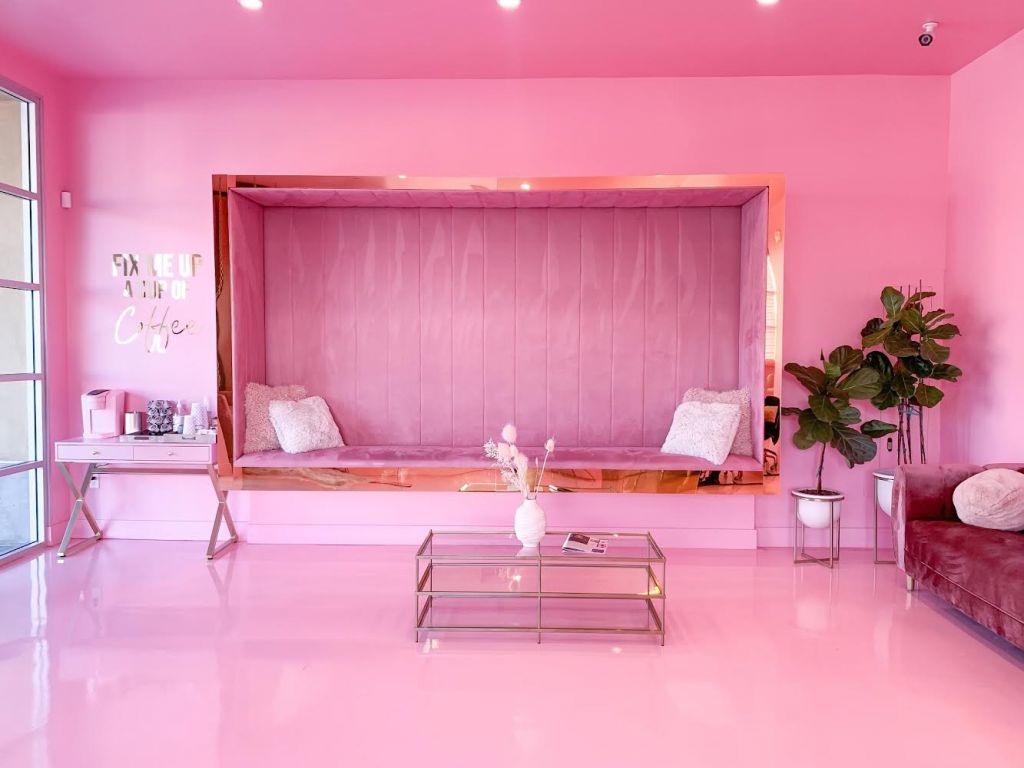 Pink Med Spa – so feminine and beautiful, who designed your spa? What's behind the idea of the interior?
It's inspired by the positive image of the Barbie dolls, and the shades of pink. The Spa is designed by me with the intention to represent the fact that we have choices, and that the power of beauty allows us to explore our limitless potential.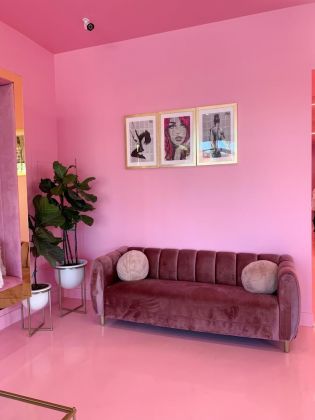 You offer training, and one-on-one master classes, tell us about that…
I came up with Text Me Up Academy for the purpose to offer new injectors and doctors advancement in their techniques, or just polish up their expertise. The reason why I practice one on one is because when I studied different techniques, I was anxious to learn all the details, all the ins, and outs. I asked a lot of questions, which helped me advance and gain my expertise. I always focus on tips and tricks that I developed using my own techniques, with my own knowledge and intuition, as well as the ability to execute great results, and that is what I bring to my clients. I am not just about the basics; I bring real knowledge and real expertise to the table and this knowledge makes me stand out from the rest.
Social media is a very important tool we offer to make you as a professional injector to grow professionally or as a business owner going forward. I would also love to offer a course on how to run your own medical spa or be a medical spa professional. With my special courses on social media, I have grown my own followers to 25K followers within a year. I also offer a little training manual that has all the main topics about the training with all the important details included. I strive to bring my students maximum knowledge so that when they are ready to go on their own, they are equipped with all the tips and tricks to succeed on their own.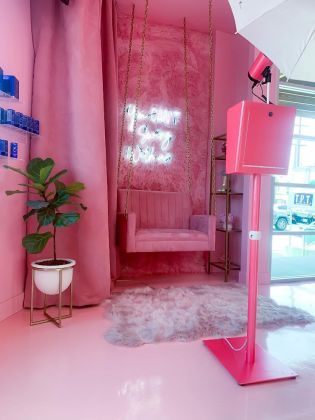 What do you recommend for a first-time patient/client? What is the most important tip?
I highly recommend asking as many questions as possible, learning about the procedures, and allowing me not only to inject but also to educate and build trust. Trusting your injector and the healing process is crucial. And I always make sure that my clients are comfortable and aware of the procedures they undertake.
Let's talk about trends. What are the beauty trends of today?
Beauty trends are more natural fillers, skin remodeling lasers like the morpheus8. We are seeing more and more clients accepting the fact that they may need to dissolve and redo a lip or cheek and more clients starting to focus on the quality of their natural skin.
What does your med spa offer that makes you stand out from any other spa in your demographic?
We are a one-stop-shop medical spa, although we are known for fillers, we also offer Botox, Laser hair removal, Facials, IV therapy, Teeth whitening, Spray tanning, Cosmetic tattoo, Eyebrow threading, and Hair treatments. When clients come in a little early, they have 20 minutes to get their teeth whitened, and as we all know time is so valuable, and we are known for offering these extra accommodations to our clients.
The first company I started FlipBook Frenzy in 2013, is a photo booth company used by all the Hollywood Elite for their over-the-top events. FlipBook Frenzy was featured on an episode of "Rob and Chyna" on E!"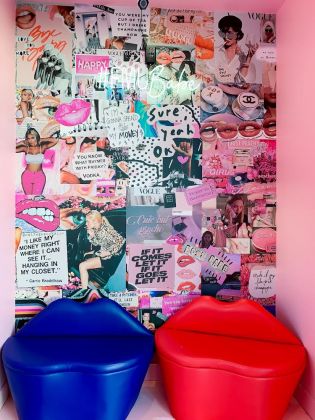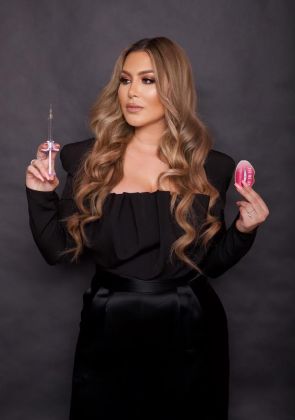 What sets us apart is the dedication and positive customer service we provide to our clients. There is so much love behind what we do, and it isn't just a business for us, it is our way of creating positive and fun moments that last a lifetime. We are also very much involved in giving back. We have been a part of many charity events such as "The American Heart Association", "Micah's Voice", "Combsgiving" and "Ishine, A Project of Chai Lifeline". In other words, we care, we promote love and dedication.
Tell us about your vision and your goals for the next few years…
At the Fix Me Up we strive to constantly grow and bring new advanced services, procedures, and excellent results. Currently, I am the only injector, but I strive to train my team and bring more injectors on board to accommodate our clients with the best possible service and accommodations.
Fix Me Up Medical Spa
2407 W. Burbank Blvd, Burbank, California
1-(818) 238-9850