Everything at The AC Hotel Los Angeles South Bay emulates above and beyond. Indulge in the panoramic views of Los Angeles and treat yourself to a European-style breakfast as you bask in the sun pouring through the open kitchen. Dip your toes in the fresh ocean water around the corner at Dockweiler beach and try not to devour too many croissants that are imported directly from France.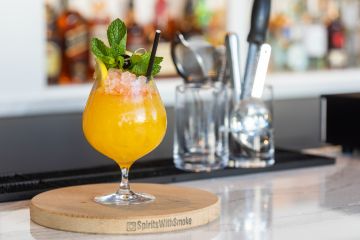 People come for the minimalism and stay for the handcrafted cocktails and drool-worthy tapas. Providing a memorable European experience in the heart of El Segundo, each guestroom and suite is created with a modern flair and European framework. Every detail is methodically thought-out and diligently arranged to "maximize openness and minimize clutter," creating a space of peak relaxation. 
At AC Hotel Los Angeles South Bay, you don't have to choose between comfort and luxury; the hotel itself is intuitively designed for both business and pleasure. Most importantly, pets are welcome. Before you head out, don't forget to prepare a lavender sachet in the lobby. This refreshing ritual helps to induce tranquility by putting you in the perfect headspace for bedtime and future travels.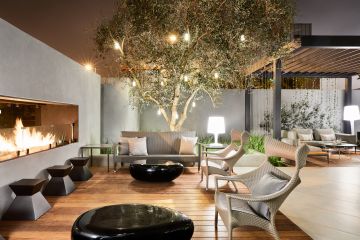 FLORA revived its vision of creating an escape from a busy city with an elevated oasis. A rooftop experience surrounded by a lush garden, live wall and unique handcrafted cocktails and cuisine. concept focuses on fresh herbs, fruit and its botanical garden grown there on the rooftop. FLORA takes its elevated location a step further by elevating the entire dining experience. 
"You will try hand-crafted cocktails you haven't tried before; exotic dishes with a distinctive presentation, garnished with an edible flower grown in our very own garden. You're in for an elevated experience here" – Hector Martinez, Director of Sales & Marketing.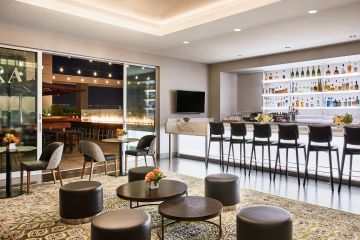 The real showstopper: A Berkel Slicer creating the most delectable hand-shaved Prosciutto right in front of your eyes. Wash it down with AC's signature Gin and Tonic served in a glass scientifically shaped to optimize the aroma.
It is true what they say about the AC Hotel Los Angeles South Bay, "everything is perfectly curated, poured and plated." They sincerely understand the simple necessities in life, exceeding your expectations one sachet, tonic, and artisanal meat slice at a time.
AC Hotel by Marriott
Los Angeles South Bay
2130 E Maple Ave, El Segundo, CA 90245
Sydney Friedman
@achotellasouthbay
Advertisements