Laura Marano lists the top 5 things she's 'in love' with, talks new projects, and reminisces about Austin & Ally
"More music is coming," Laura Marano tells INLOVE Magazine.
"I'm excited for fans to have a collection from a chapter of this new era; to have people hear this side of me."
On top of writing and recording, the former Austin & Ally star has also been hard at work bringing to life new onscreen characters – stepping into some unfamiliar territory.
Netflix's new rom-com, The Perfect Date, has Marano starring opposite Noah Centineo and Camila Mendes. The Disney sweetheart is also sharing a whole new side of herself with Saving Zoë. Marano is not only featured in the film but also takes on the role of producer, alongside her mom, Ellen. Sister Vanessa serves as producer and stars in the movie as well. Marano calls it, "one of her proudest moments."
In our recent interview, we discussed her new work, what she's passionate about, finding her footing in the music industry, and took a look back (maybe also a peek into the future) of Austin & Ally.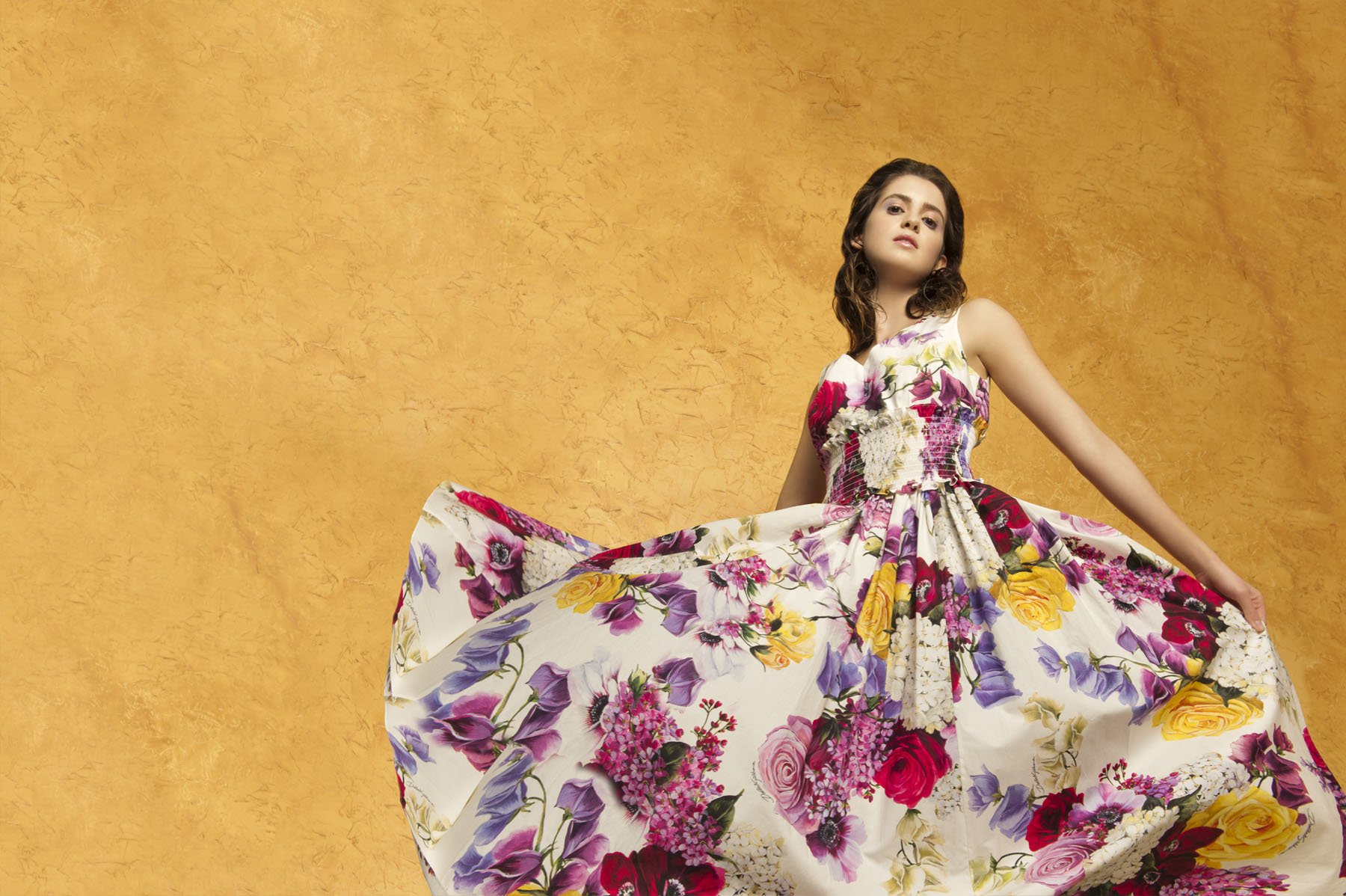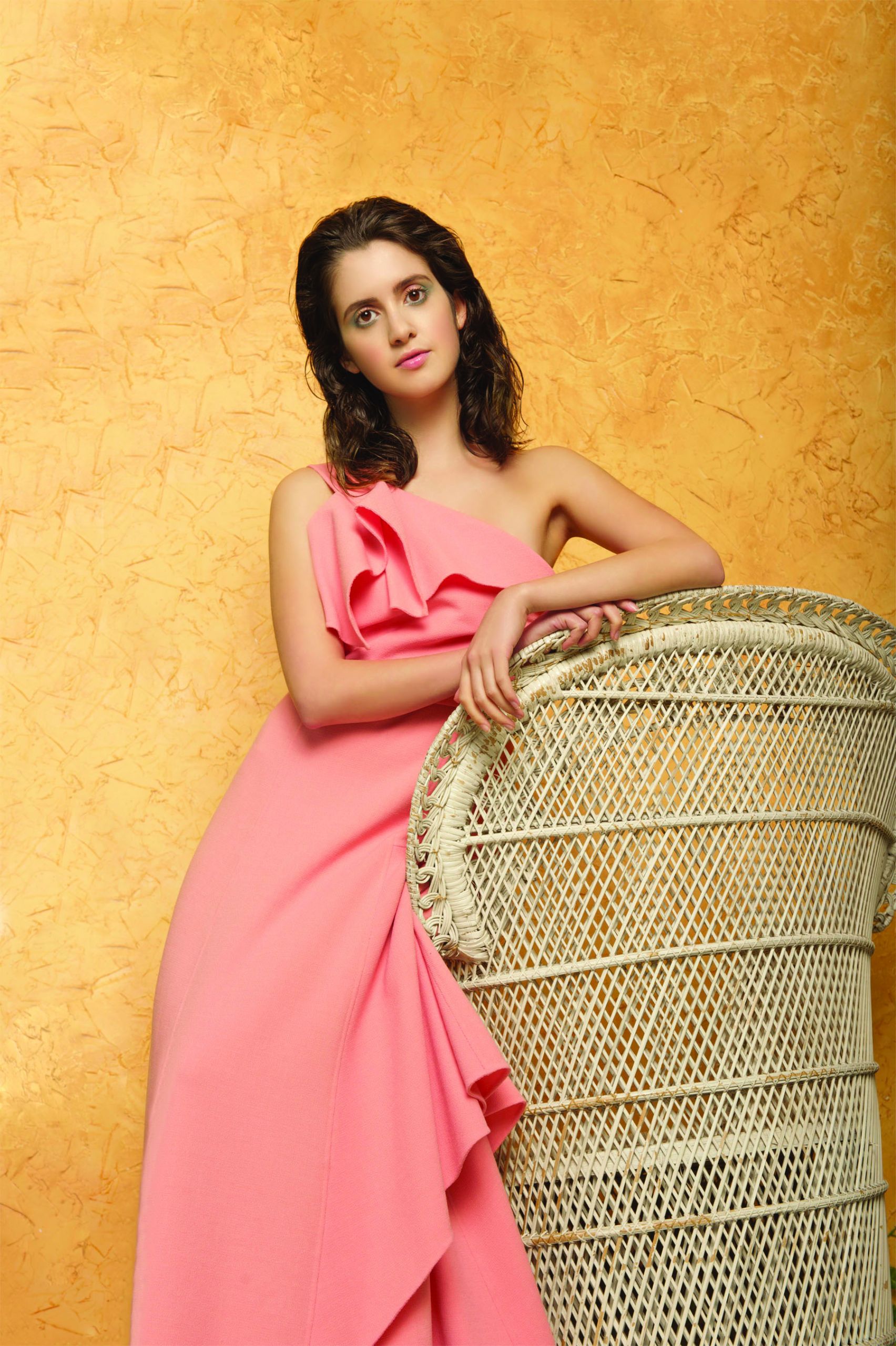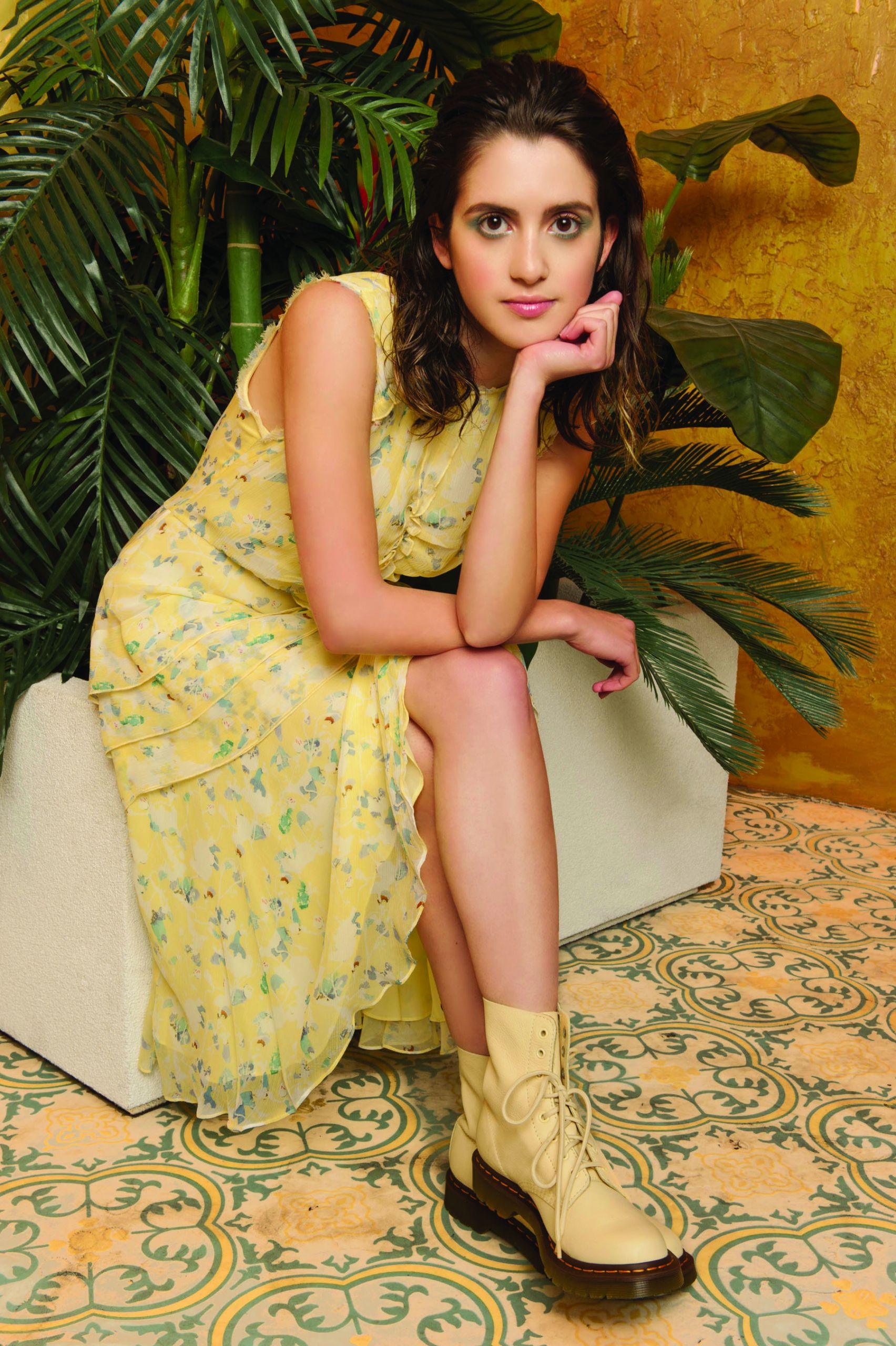 Sari: What are the top 5 things you are currently in love with?
HBO's "Game of Thrones"
Laura Marano: I'm absolutely obsessed and in love [with GOT]. I bring it up in every conversation I possibly can.
Music
 LM: I'm beyond the moon to be releasing music and releasing music that's personal. As the years have progressed, I have just fallen more in love with it.
Making people feel something
 LM: In this past year, I've been able to stretch my acting muscle in different ways. My goal was making people feel many different emotions; whether it's happiness through a comedy, sadness, or thoughtfulness. It's very powerful. It definitely makes my life brighter.
Self-care
LM: I've really been working hard on taking care of myself physically. I've never been more committed to going to the gym, working out, and really trying to get as much sleep as I possibly can. It's my first year living on my own and figuring out how to cook for myself has been a journey. Not sure I'm super in love with that yet, but I can be [laughs]. Mentally and emotionally, too. I took up journaling this year, and it was awesome. It sounds so new age [but] it's a really powerful, helpful thing, that's just for me.
The Moment
LM: Now, more than ever, I'm taking every moment in and trying to reflect on what's going on currently; instead of what's happened and what's going to happen. It's way more rewarding. It's good to reflect on the past and good to reflect on the future, but really just taking moments in, celebrating, and feeling everything 100 percent is the way we should live life.
Sari: It's important to remember that we have the moment, and whatever we have control over in the moment, is up to us.
LM: Life is short, so it's important to spend it any way you truly want to spend it. There's really no time for regret. There's no time to be scared and be fearful; to not jump into the current moment and feel great about everything. Feeling bad about things, too, I think that's important. Everything shapes us for the future if we let it; if we take it in.
Sari: Over the years, you've really become a person that young women look up to. What are your favorite ways to pay it forward and inspire others?
LM: I love working with different organizations and learning about the state of the world. I've worked with UNICEF. I've worked with the Humane Society of the United States. Recently, I've been working with an organization called Equality Now. I've learned so much in the past year working with them, which has been incredible. I've been talking quite a bit about that on any platform because I think it's really important and I want to spread the word. Just even talking to my fans, or talking to anyone, about other things I'm learning. It's nice when we can share with each other, as a community, what we do when we are in a bad space, or what we do when we are in a good space. I always try to give tips that helped me along the way and pass that along. We're in a moment where we are all not as alone as we think. We all share similar emotional experiences and feelings, but we're somehow stuck in this idea that we're going through it by ourselves. Something I really try to do is let people know they're not alone. We all have bad times in our lives, and that's okay. You actually grow and learn the most in those moments.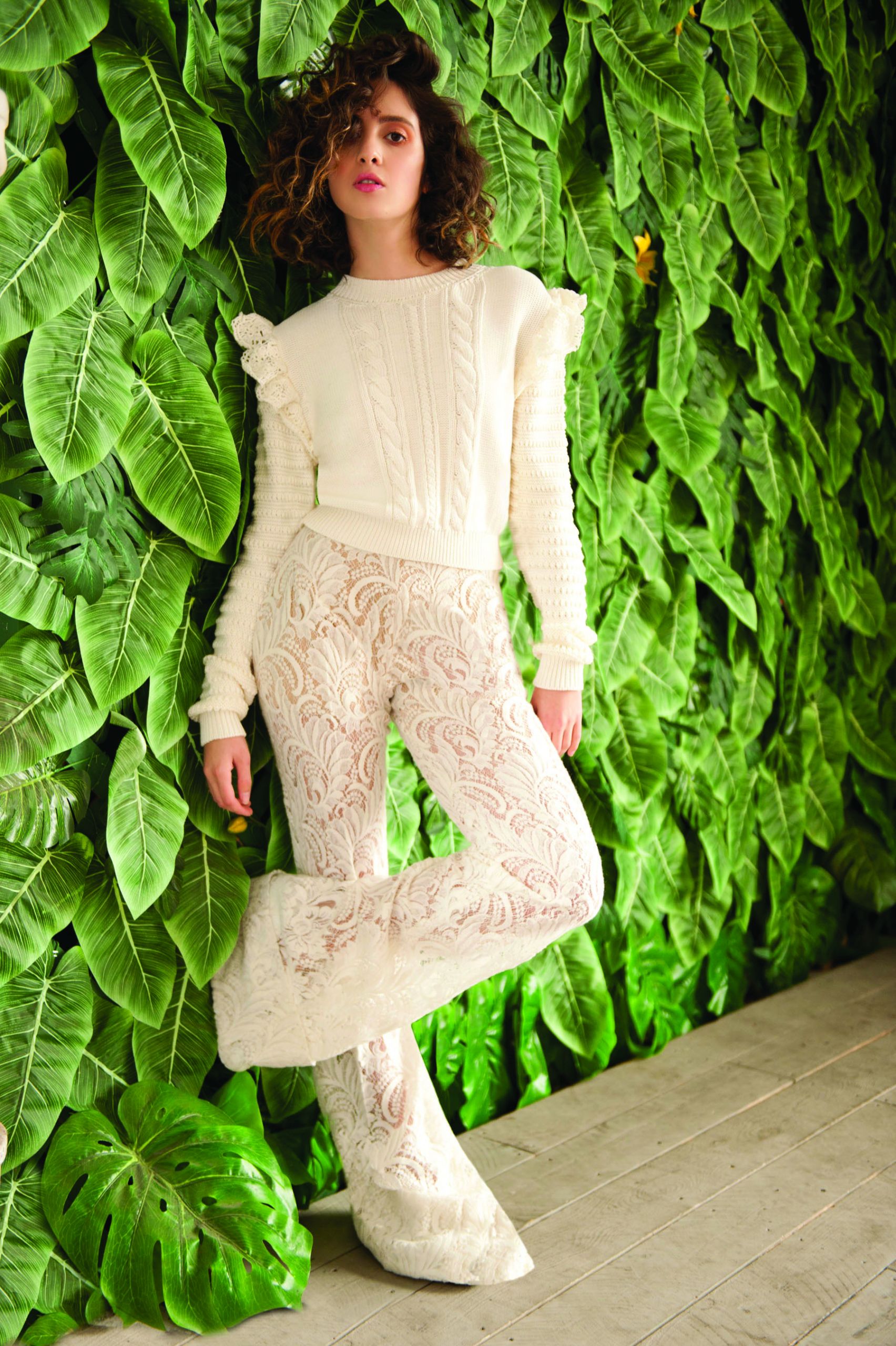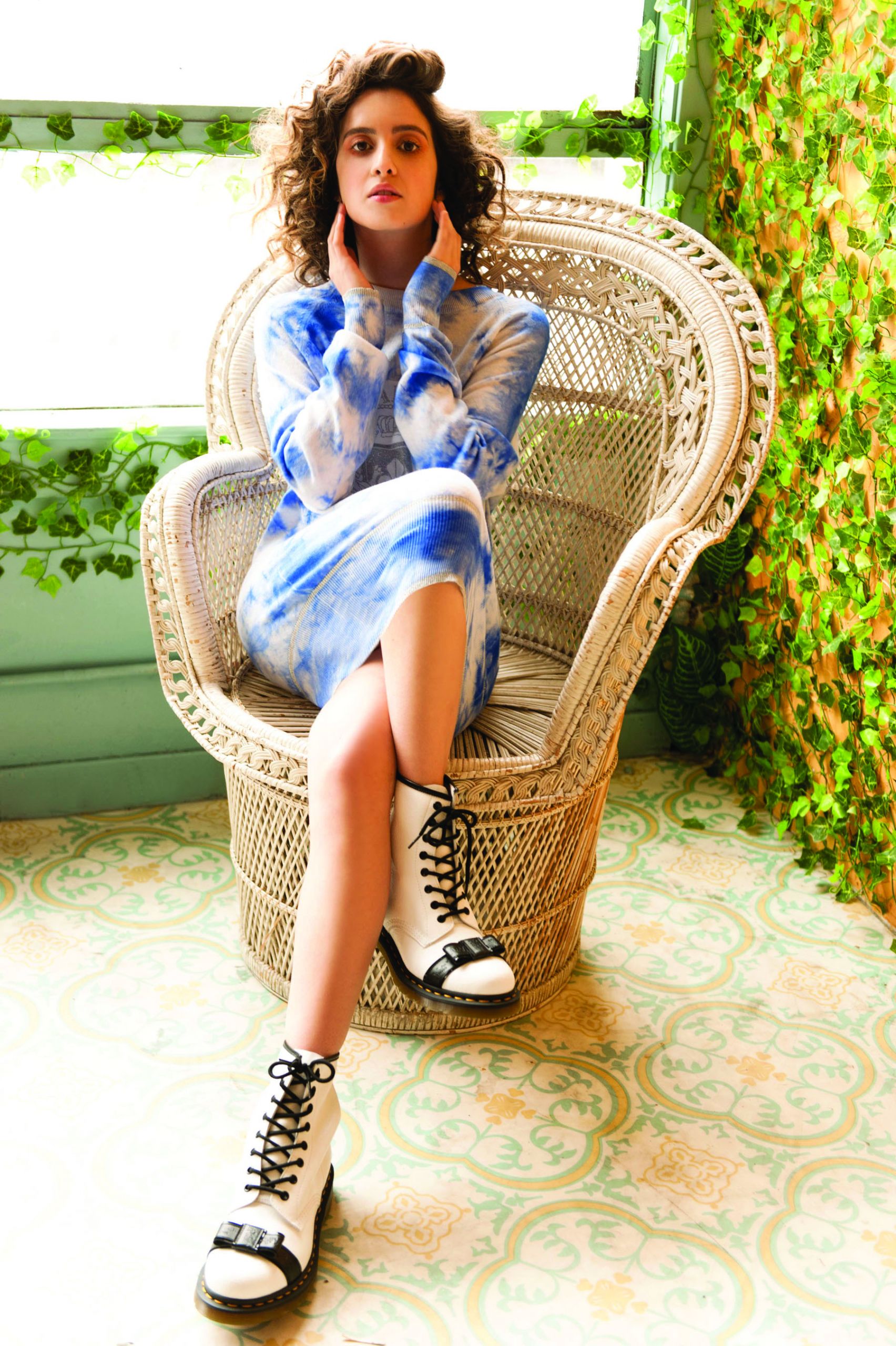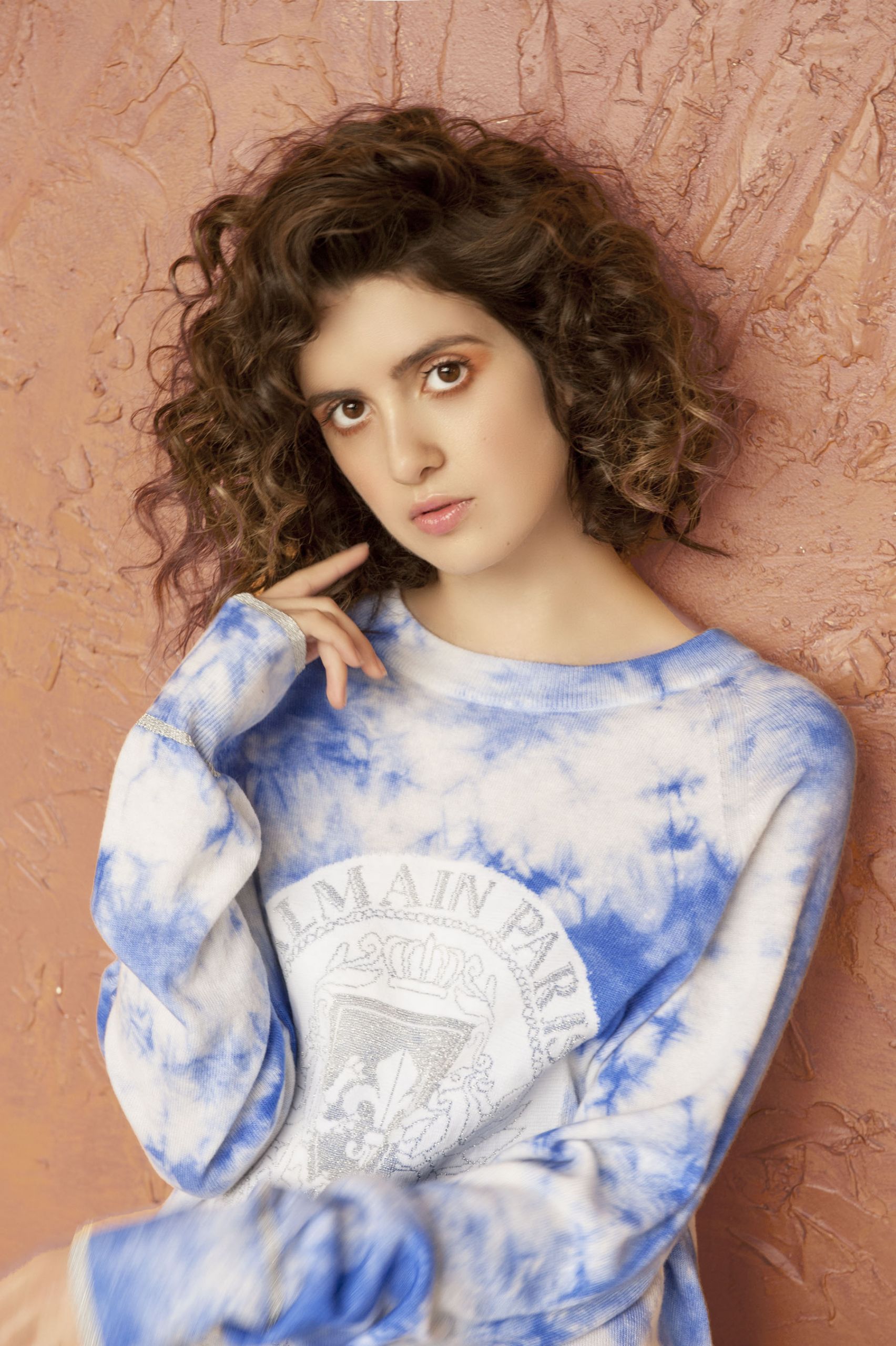 Sari: Let's jump to your music. How would you describe the songs you're putting out now? Can you share with me your evolution as an artist and where you hope to go?
LM: The songs I'm putting out now are definitely more personal. In my journey of songwriting and recording, I've recorded and written probably hundreds of songs. Two or three years ago, I actually made an album. It didn't end up getting released. In a way, I'm happy about that because although I did love each song individually, it didn't feel cohesive sonically. And, to be honest, I had a wall up when it came to my songwriting. I think I was figuring out how to explain how I was feeling. I was in a different time of my life. Since then, I've experienced more life, more feelings, I started journaling. I made the choice of coming into sessions and putting my wall down. Telling any story I wanted to tell. All of these songs came from real experiences and real feelings. Because of that, I feel way more connected to these songs than any other songs I have ever done. Simultaneously, I got better as a songwriter, as a singer, and I [became] more knowledgeable of how I wanted my songs to sound. [In the past couple of years] on this journey of recording and writing songs, I know what I want. I'm releasing music independently, so I have way more power, which is awesome, but also a little scary. I'm still learning. I'm in the moment, and I'm loving it.
Sari: Fans of Austin & Ally want to know, could you see yourself collaborating again with Ross [Lynch] in the future?
LM: 100 percent. I would love that. Our schedules are just all over the place. We never have really had a creative discussion, but I respect him creatively and think he's an awesome person. I would totally be down for that. We are just never in the same place at the same time. That's true with Raini [Rodriguez] and Calum [Worthy] as well. If I could, I would want to hang out with them on a regular basis. I truly love them. We had a tight-knit family on Austin & Ally. I miss everyone.
Sari Cohen
Stylist: Elena Vasilevsky
Photographer: Ryan Jerome
Production: Inlove Media & Production
Makeup: Gregory Arlt @Forwardartists
Hair: Michael Duenas @Tmg-La