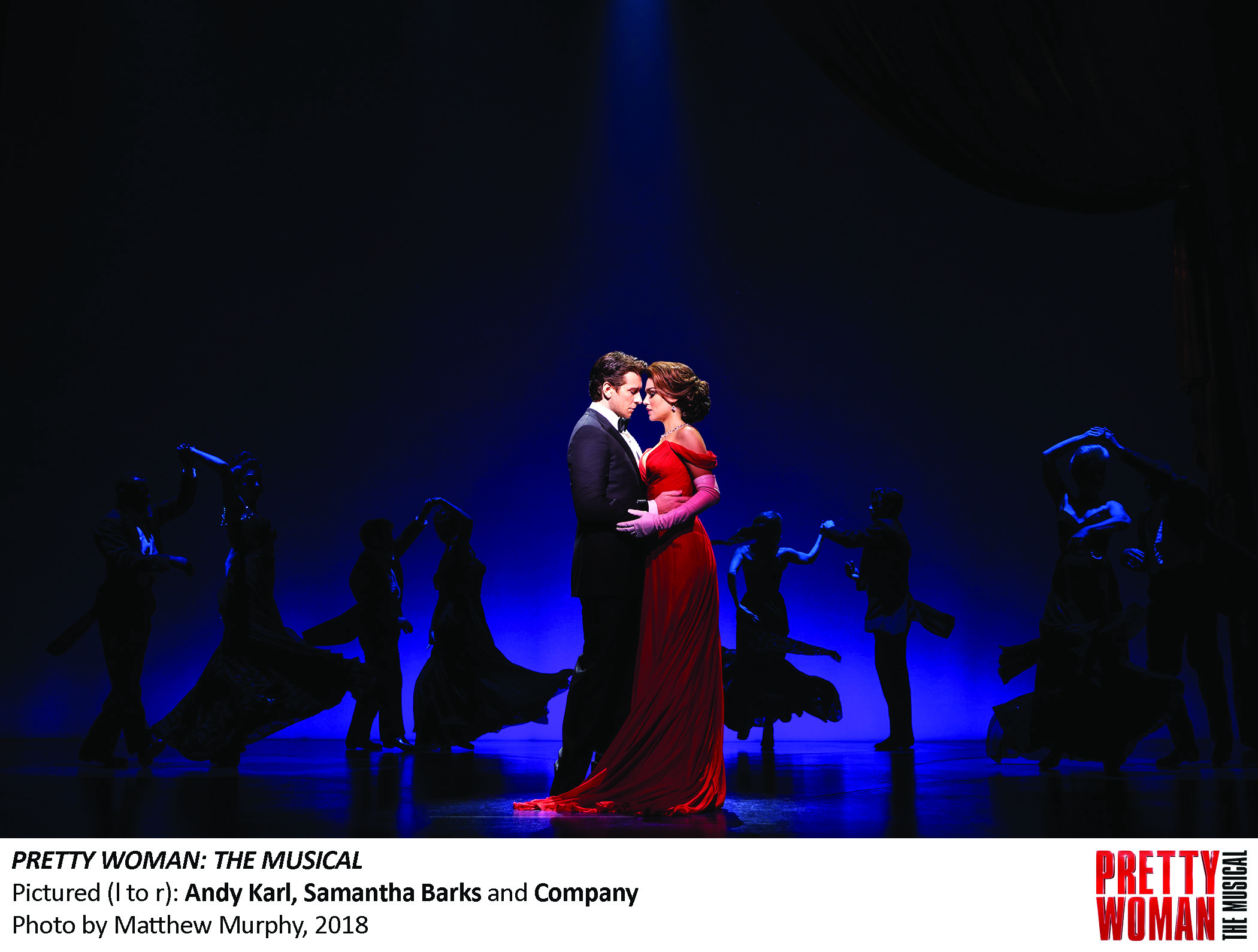 Pretty Woman, one of the most beloved romantic comedies on film, has now permeated the stage. The freshly revamped love story hit Broadway on March 2018 and has been viewed by sold-out audiences ever since. With an original score written by Grammy winner, Bryan Adams and his longtime songwriting partner, Jim Vallance, the tunes are unforgettable. The lively choreography is by, two-time Tony Award winner, Jerry Mitchell.
Like the much-beloved modern-day Cinderella story, on which it is based, Pretty Woman, the musical is a fairy tale for grown-ups. Beautiful Orfeh Karl, portrays Vivian, the prostitute with a heart of gold. Orfeh is every bit as endearing on stage as Julia Roberts' was on film. Orfeh's megawatt smile lights up the stage and her powerhouse voice packs an emotional punch to every note she sings. The anthem-like song, This Is My Life and I Can't Go Back shows her vocal ability for sure.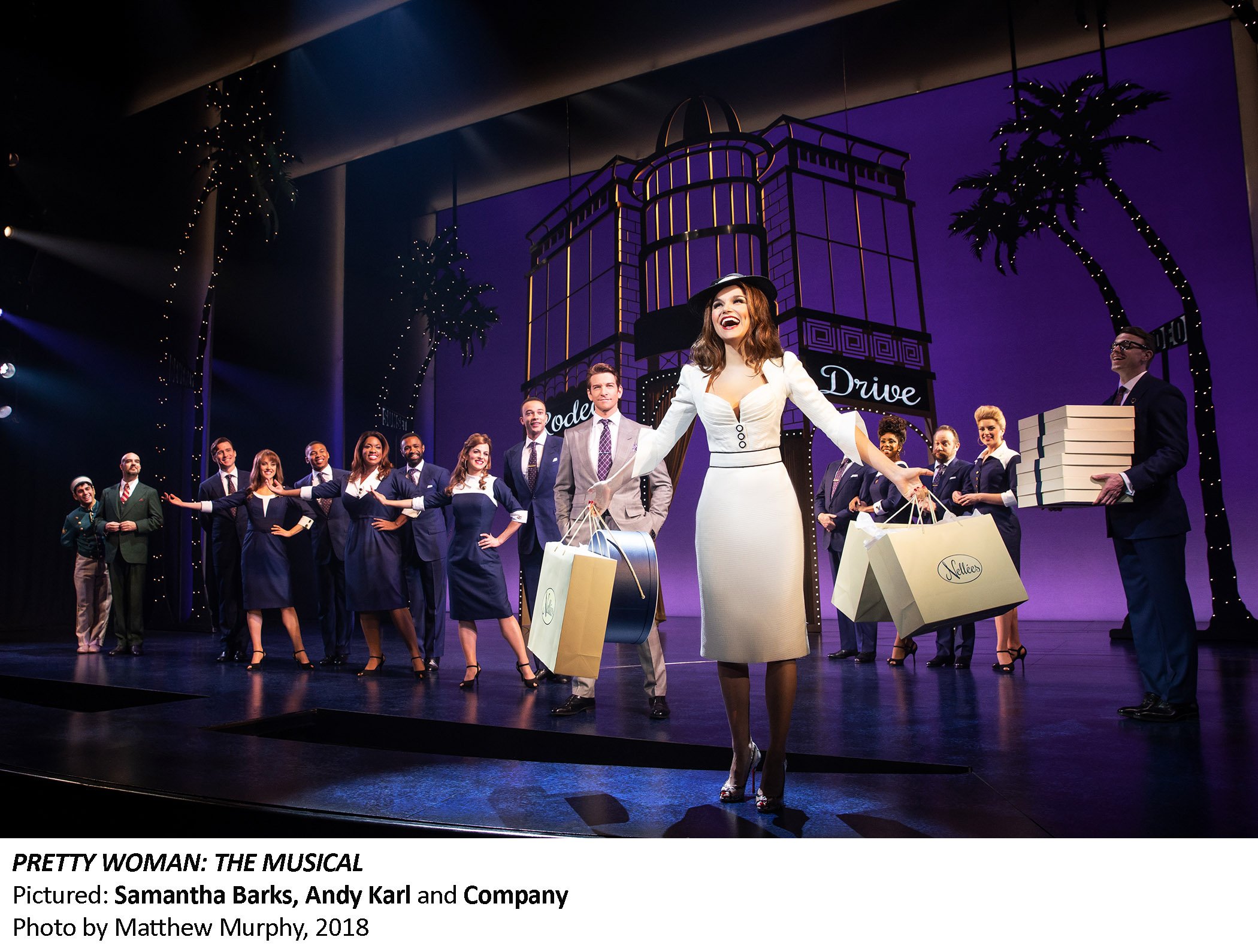 Andy Karl, plays alongside his wife as Edward. Andy, who is familiar with Broadway musicals that are based on movies, (Legally Blonde, Rocky and Groundhog Day) aimed to bring homage to the original film, with a few interesting tweaks.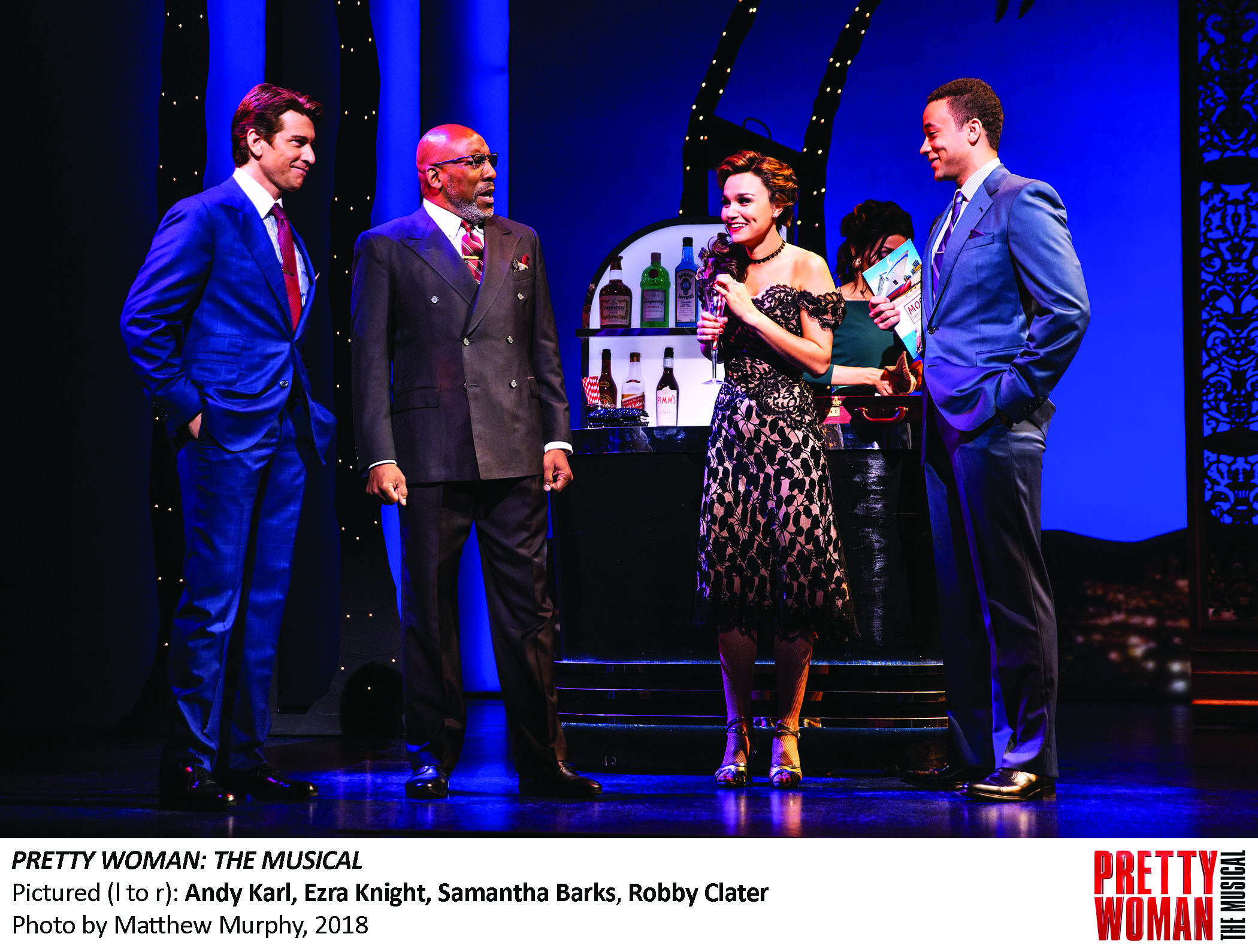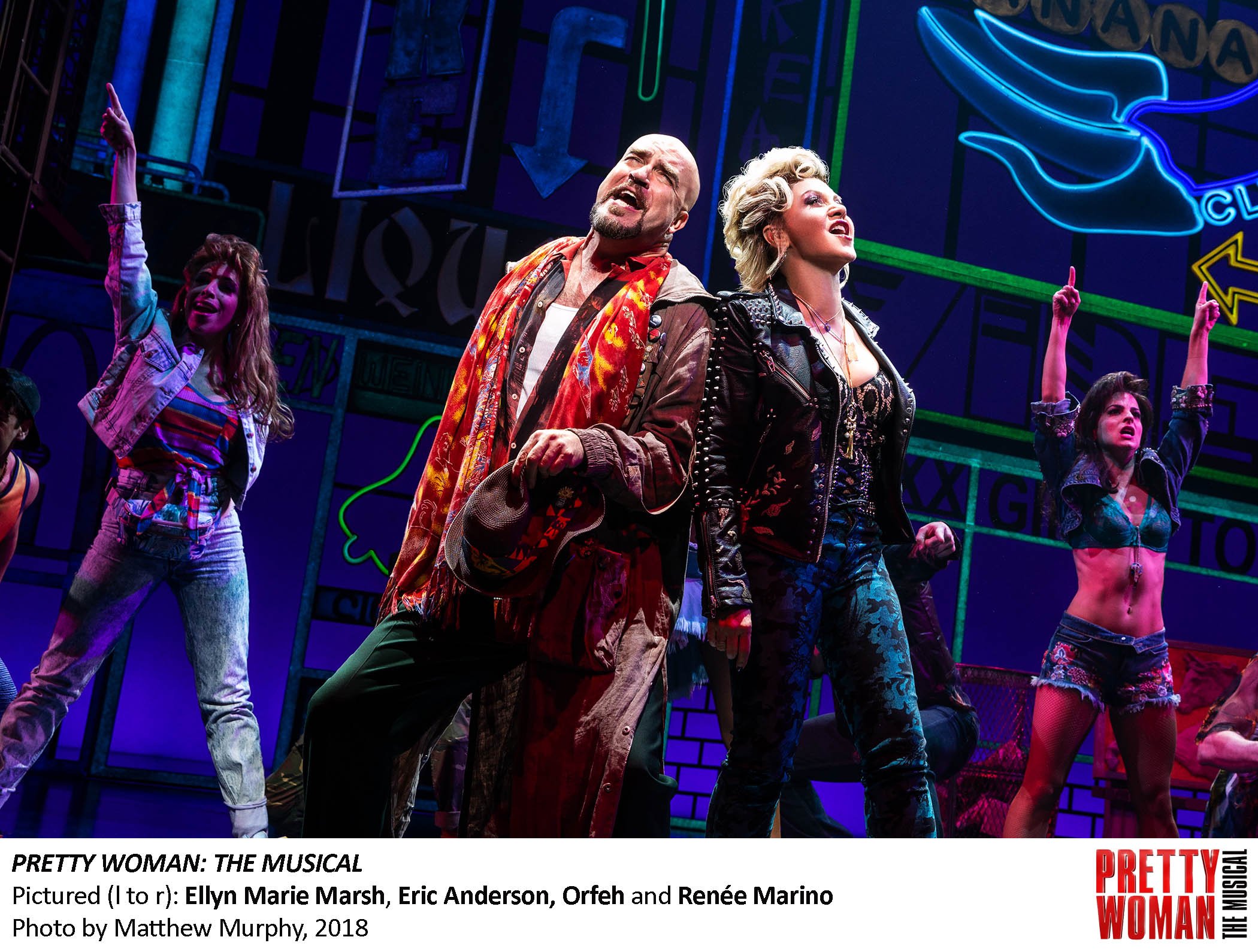 "DOING SHOWS LIKE GROUNDHOG DAY AND ROCKY, I KNOW THERE ARE CERTAIN THINGS THAT YOU NEED THROUGHOUT THE PIECE TO REMIND PEOPLE OF HOW MUCH THEY LOVE IT. YOU'RE WORKING ON A PART OF THE BRAIN THAT'S NOSTALGIC."

"The musical is very faithful to the film, and I don't think you can get around that," Karl said on the latest episode of Stagecraft, Variety's theater podcast. "This particular musical needs all the elements. It needs the dress, it needs the necklace, it needs certain lines," he continued, referring to the iconic scene from the film in which Roberts, dressed in a red opera gown, gets an expensive necklace as a gift from Gere. "Doing shows like Groundhog Day and Rocky, I know there are certain things that you need throughout the piece to remind people of how much they love it. You're working on a part of the brain that's nostalgic."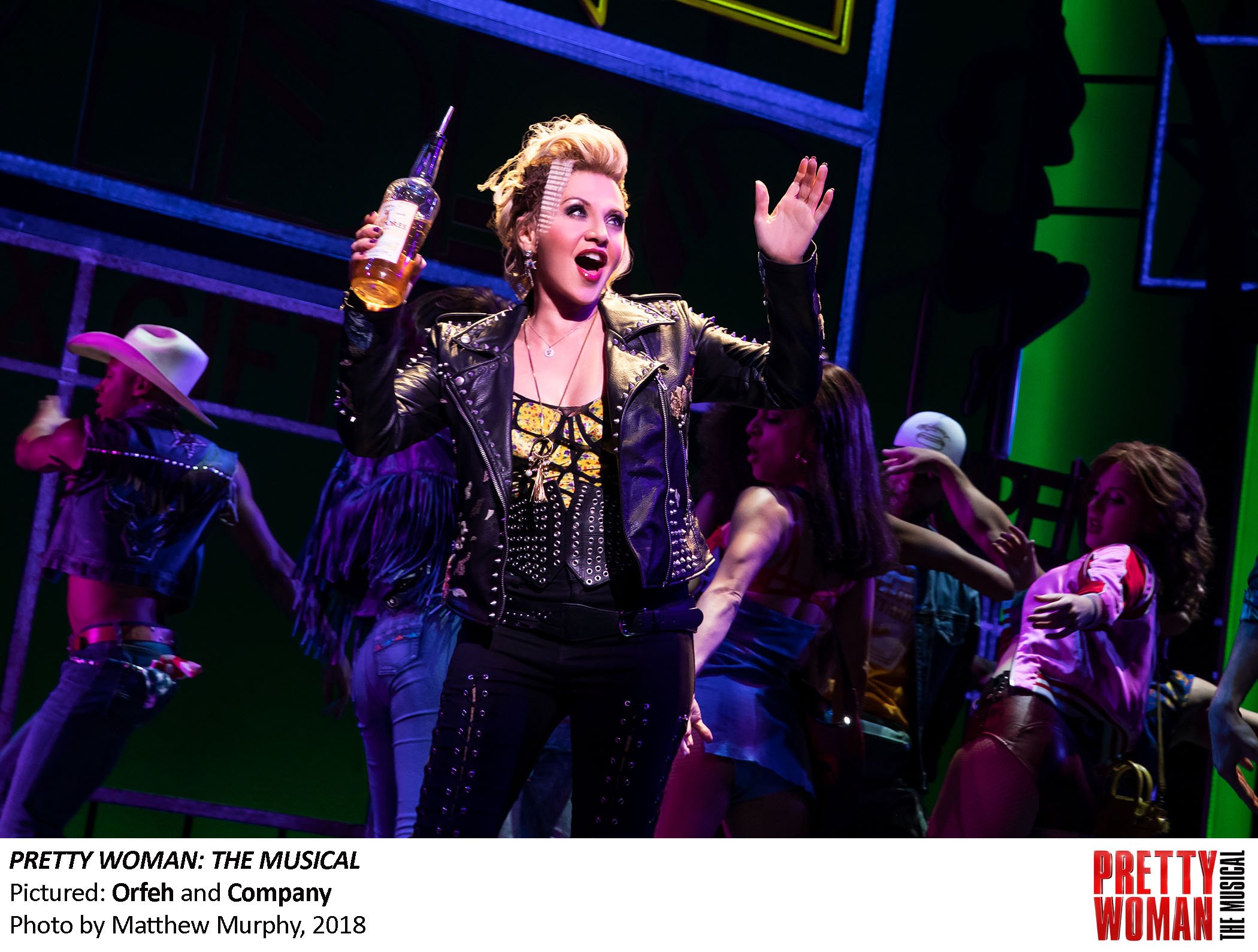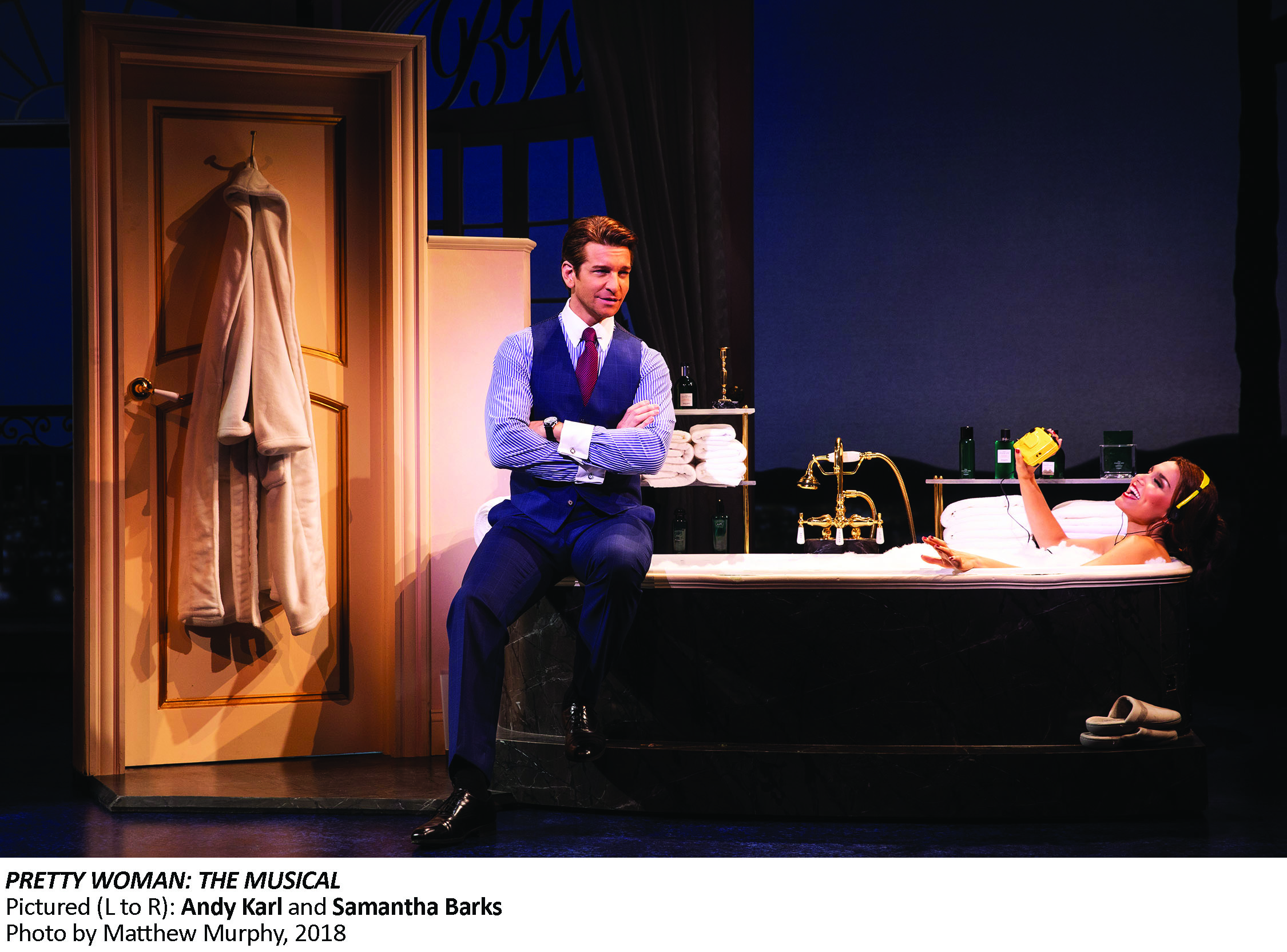 One of the most favorite scenes is the opera scene when Edward takes Vivian to see La Traviata at the opera box. The amazingly beautiful voice of Allison Blackwell singing Violetta will take you by storm and leave you astounded. Anyone who was captivated by the original film, will not be disappointed by giving this musical a chance.
The musical plays at Broadway's Nederlander Theatre (208 West 41st Street).
PrettyWomanTheMusical.com
Facebook: Facebook.com/PrettyWoman
Twitter: Twitter.com/PrettyWoman
Instagram: Instagram.com/prettywoman/
Production: INLOVE Media & Production