Marie Avgeropoulos from The CW's, The 100, talks The 'Ark' Of Octavia Blake
If you had one crew to be a part of, you would want Marie Avgeropoulos for your leader. As Octavia Blake on The CW hit show, The 100, Marie has been winning her way into the hearts of viewers all around the world.
Early on, Marie's flair for mastering roles on shows such as Supernatural, and Cult, has made her a fan-favorite across-the-board. Ever since her decision to take on the dynamic role of Octavia Blake on The 100, audiences are finding it impossible to take their eyes off of her. The character of Octavia Blake was initially a wounded soul who has evolved into a badass warrior. Octavia Blake is willing to do whatever it takes to ensure the survival of her people in a post-apocalyptic world. Some may question her decisions, but no one can doubt her resolve.
Naturally, with season 6 on the horizon, InLove caught up with Marie to get the scoop. We wanted to know a few of her favorite moments on the show, how similar she is to her character in real life, and what we may get to see (for her and Octavia) next.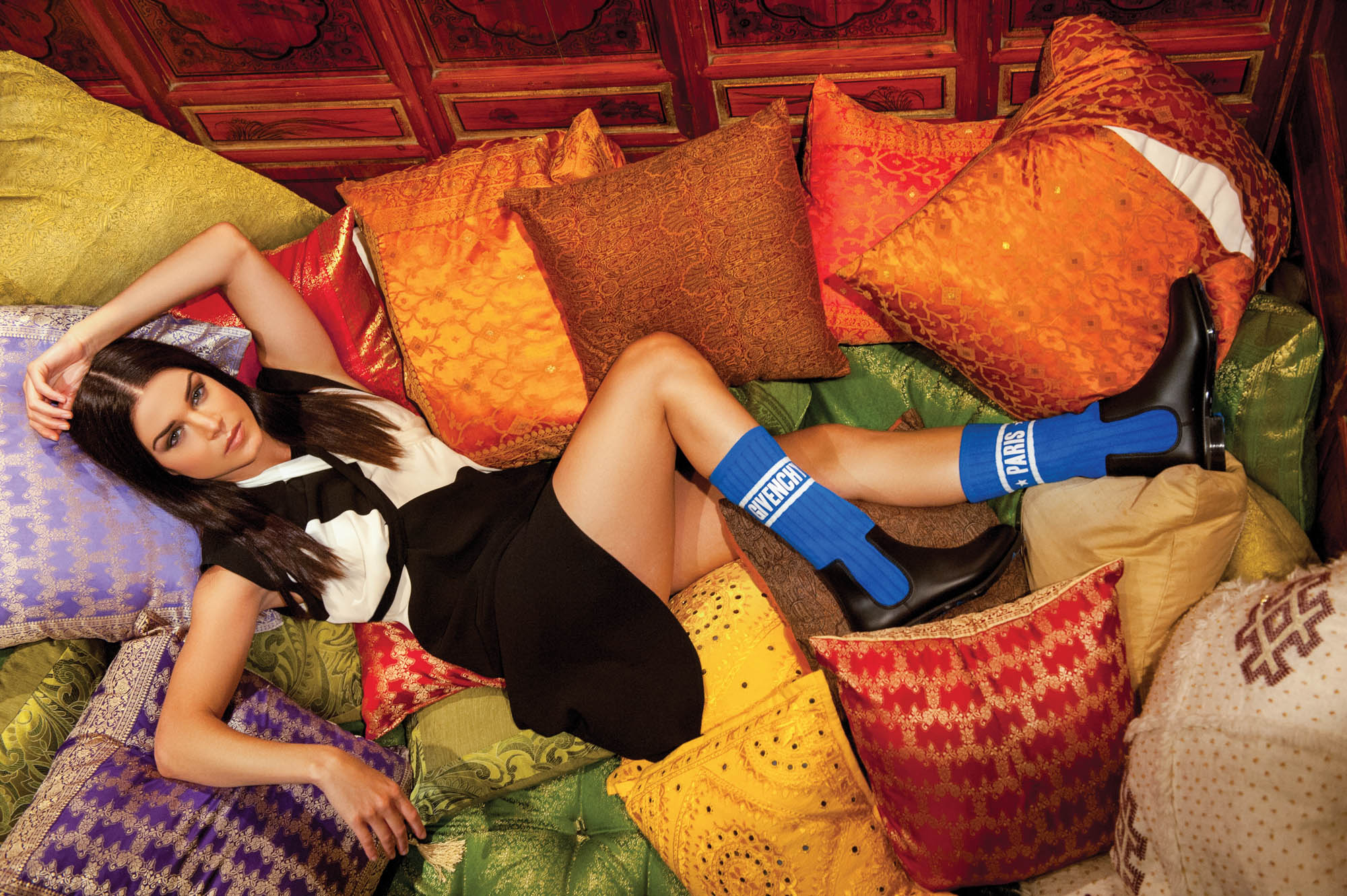 Sari: I want to jump right into The 100. I think it's one of the best shows on TV right now and your character is, hands down, the favorite in my household. What was the moment when you first realized what a huge success it was becoming? 
Marie Avgeropoulos: When I was visiting France and heard Octavia's voice dubbed over, en Francais, in French, I realized how it has gone global. I'm ecstatic that people from all over the world can watch our story we create in their own country. To know that this is happening is very humbling. I'm grateful that fans and audiences everywhere can join us on our journey.
Sari: What qualities do you relate to most with Octavia? I know you have a love for being outdoors. Does anything about how you grew up help you get into character?
MA: I grew up in small-town, Thunder Bay Ontario, Canada.  We share a lot in common. Everything from resilience to determination, to stubbornness [laughs]. I'm headstrong. I'm the youngest of four siblings and they tell me when I set my sights on a goal or something I want to do, there's nothing that will stand in my way. Octavia is the same. I love the outdoors. Camping and fishing are a huge part of who I am. I love the fact that I have the opportunity to have my "office" in beautiful British Columbia in the rainforest. What else could a Canadian gal ask for?
Sari: If Octavia had a theme song, what would it be?
Advertisements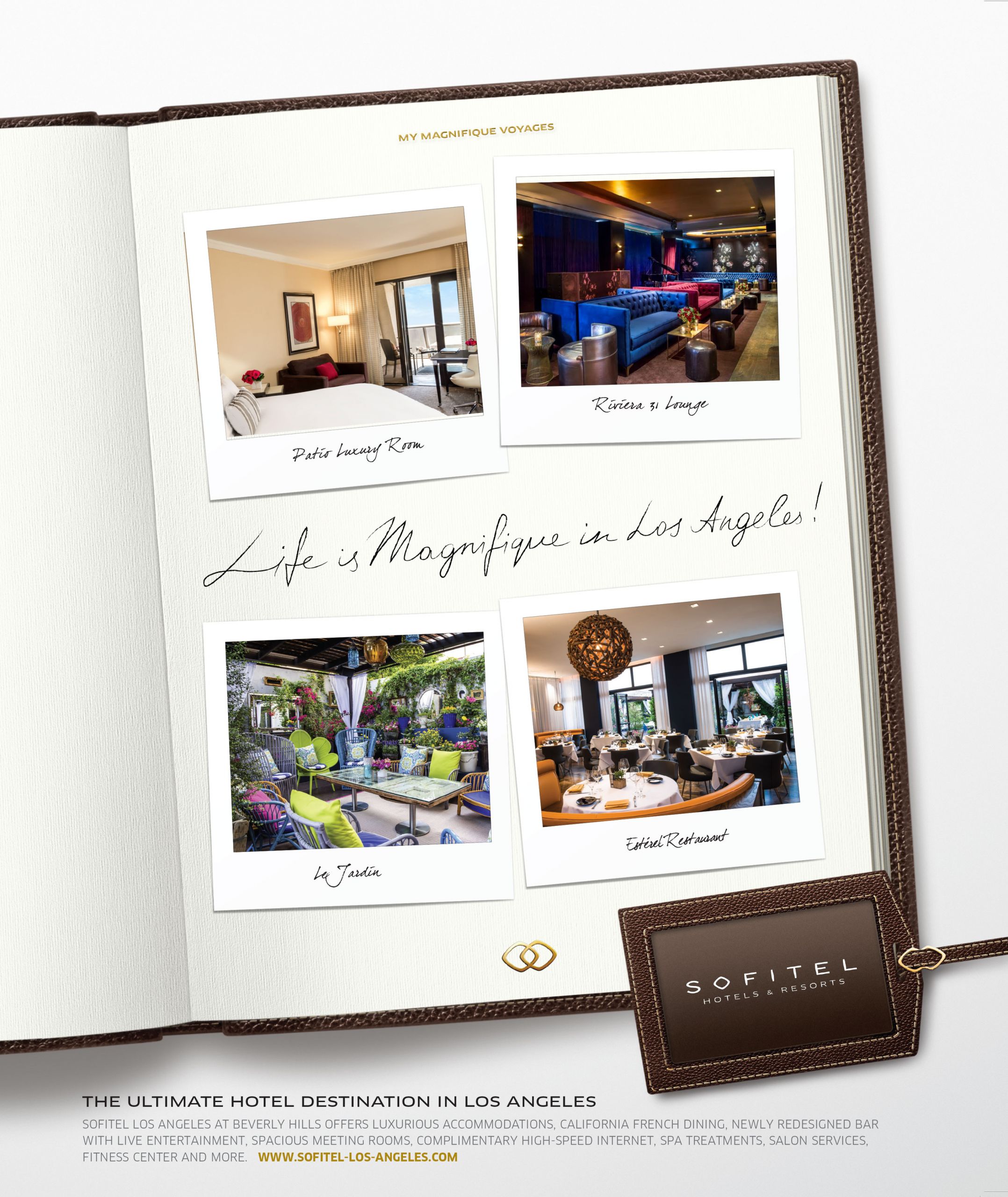 MA: Welcome to the Jungle by Guns N' Roses.
Sari: Throughout all five seasons, what scene would you say resonates most with you?
MA: In the Red Queen episode, season 5, she created the mantra to create order in the bunker. "You are Wonkru, or you are the enemy of Wonkru. Choose!" Octavia has never been a leader, and Jaha had to talk some sense into her to make them listen. It resulted in a sword fight massacre to make her voice heard and it required a ton of choreography. Sword fighting is like a dance, it had over 50 moves and involved over 20 opponents on our stunt team. It was a physical challenge but it's what gets my adrenaline going. I'm so thankful to play both such a dynamic and physical character.
Sari: One of the craziest things about the show is that no one is safe. You never know what to expect. Who has been the hardest character for you to lose so far?
MA: Octavia has had to deal with loss since she was a child. The girl under the floor lost her mother, her first love Lincoln, and Ilian in the conclave. Loss is just a reality; in life and in our story.
Sari: Let's get into some of your other TV work. What's been your favorite guest appearance to-date?
MA: Supernatural was memorable. My character drowns in a toilet. Death by swirly! I know what toilet water tastes like. Who said show business was always glamorous? [Laughs].  
Sari: You're so good at portraying characters in both the fantasy and drama realm but you also toyed with comedy in I Love You, Beth Cooper.  Do you see yourself doing more of that? Dipping into multiple genres?
MA: If the story is good and the character speaks to me, absolutely. Sometimes it's nice to lighten up and do something that isn't always covered in blood.
Sari: Tell me about the path you were on before booking your first role and how the journey of success has changed you?
MA: I didn't exactly always want to be an actress. I went to college for Television Broadcast Journalism. I thought I wanted to tell stories for a living, yes, but I soon realized not those types of stories specifically. The news is important and I respect that, but for me, I found it quite depressing to tell mostly bad news from 9 to 5. I quit my job and backpacked Europe for a few months to get brave enough to move out of my hometown. I was at a gig and got noticed playing drums by an agent. I started auditioning. I moved to L.A. eventually, slept in my Chrysler Intrepid for a few weeks and auditioned for The 100. The rest is history.
"YOU ARE WONKRU, OR YOU ARE THE ENEMY OF WONKRU. CHOOSE!" OCTAVIA HAS NEVER BEEN A LEADER, AND JAHA HAD TO TALK SOME SENSE INTO HER TO MAKE THEM LISTEN. IT RESULTED IN A SWORD FIGHT MASSACRE TO MAKE HER VOICE HEARD AND IT REQUIRED A TON OF CHOREOGRAPHY.
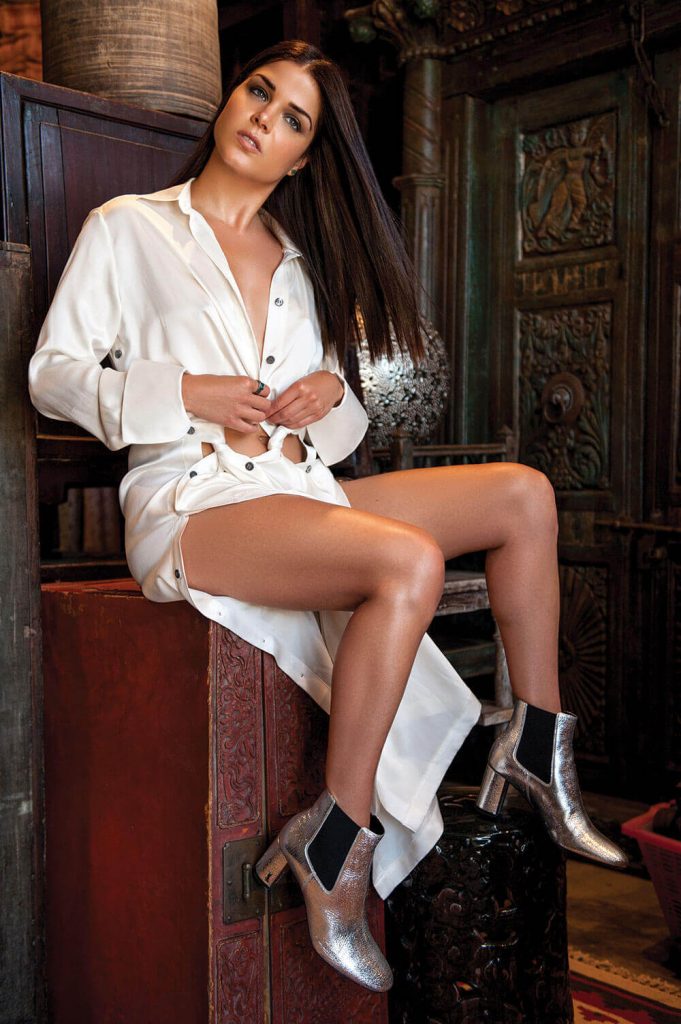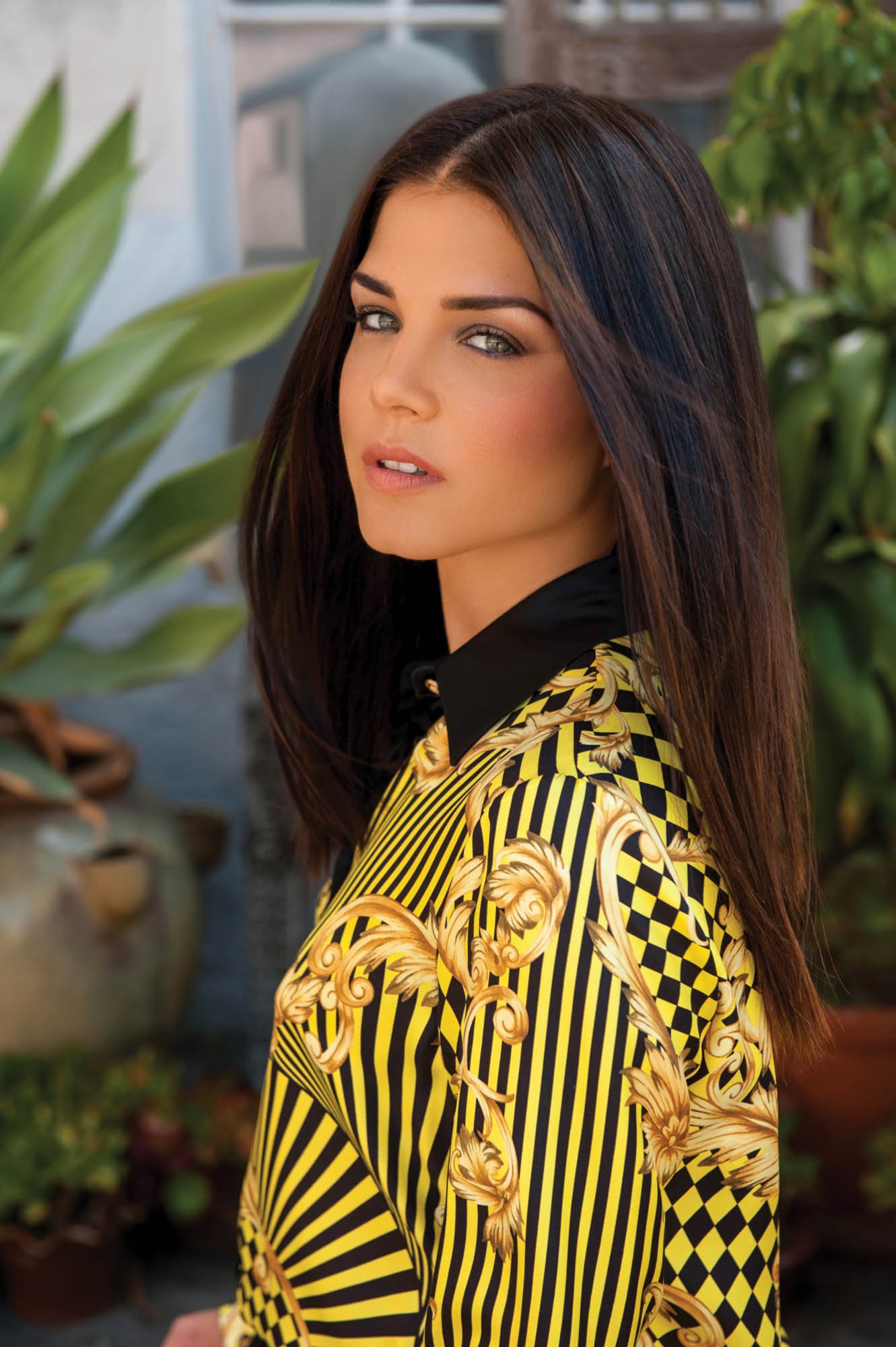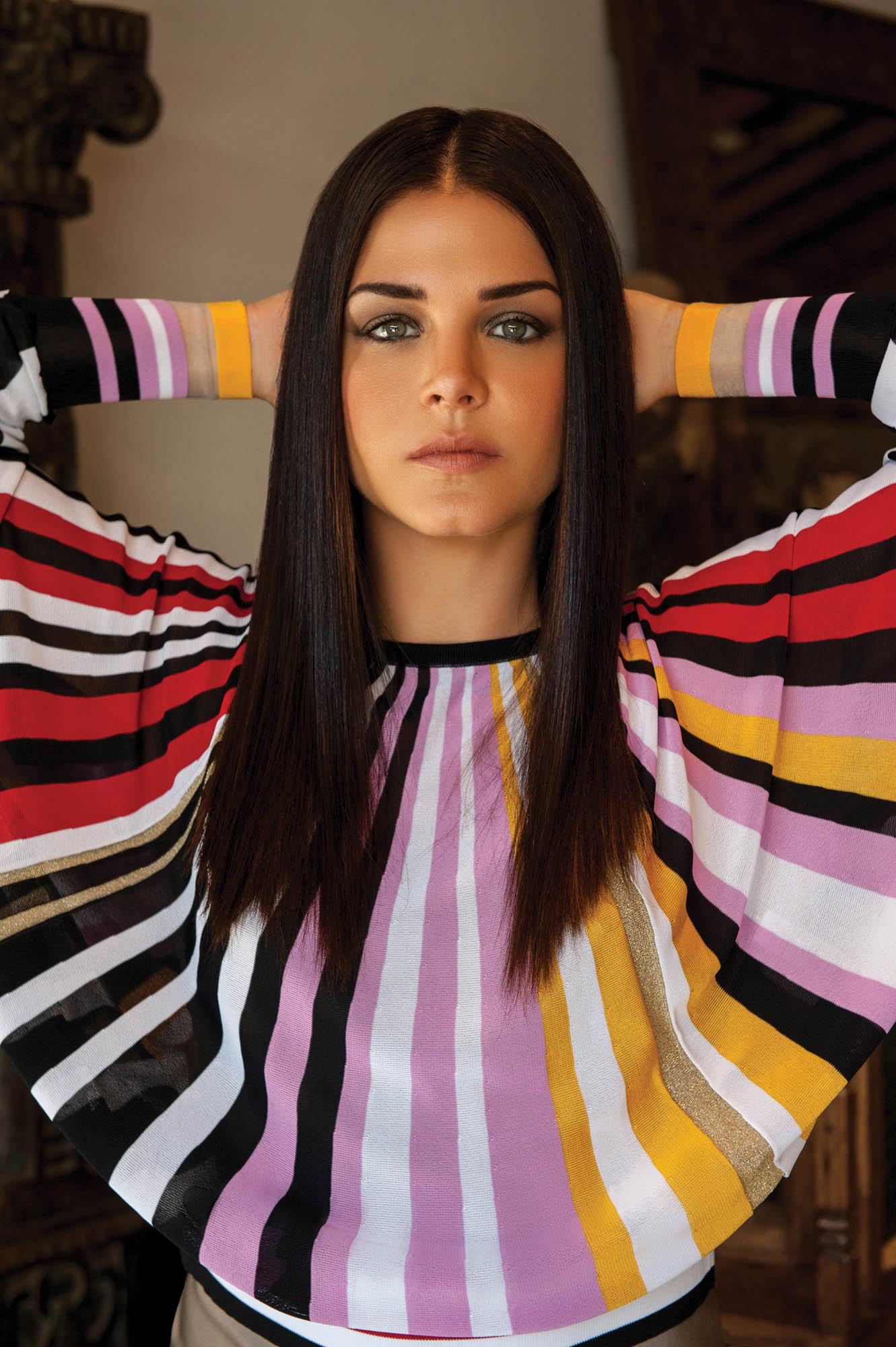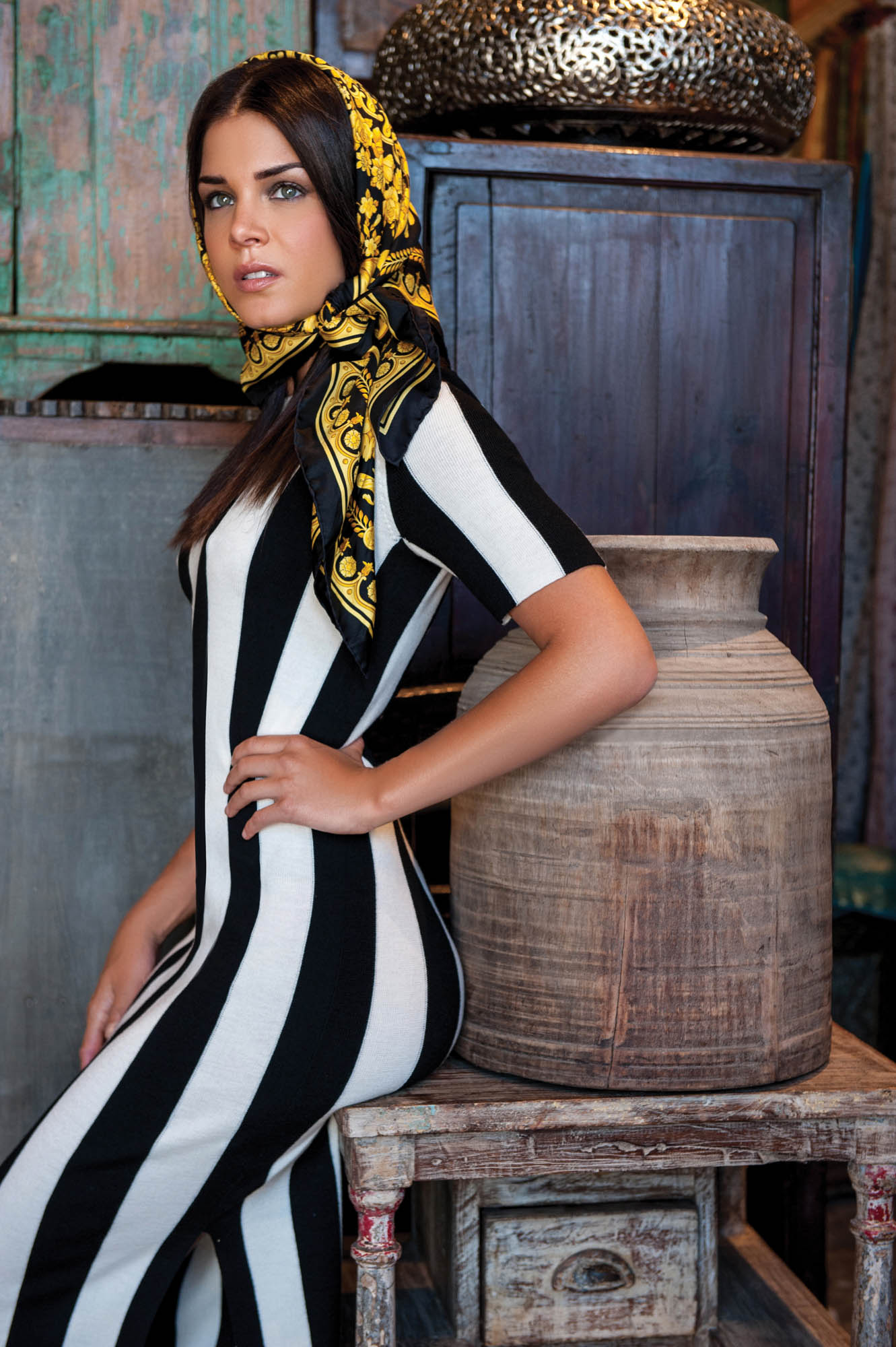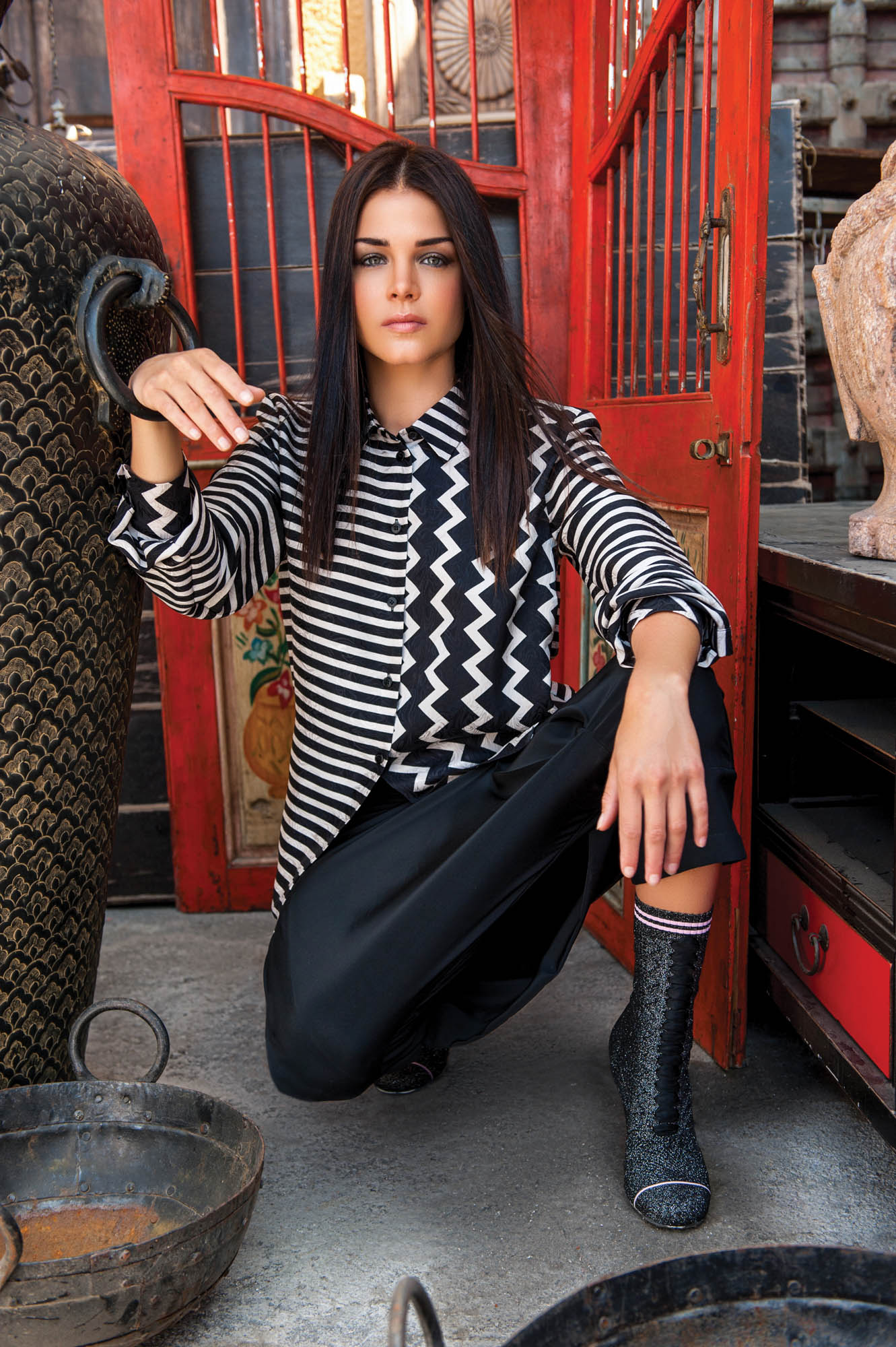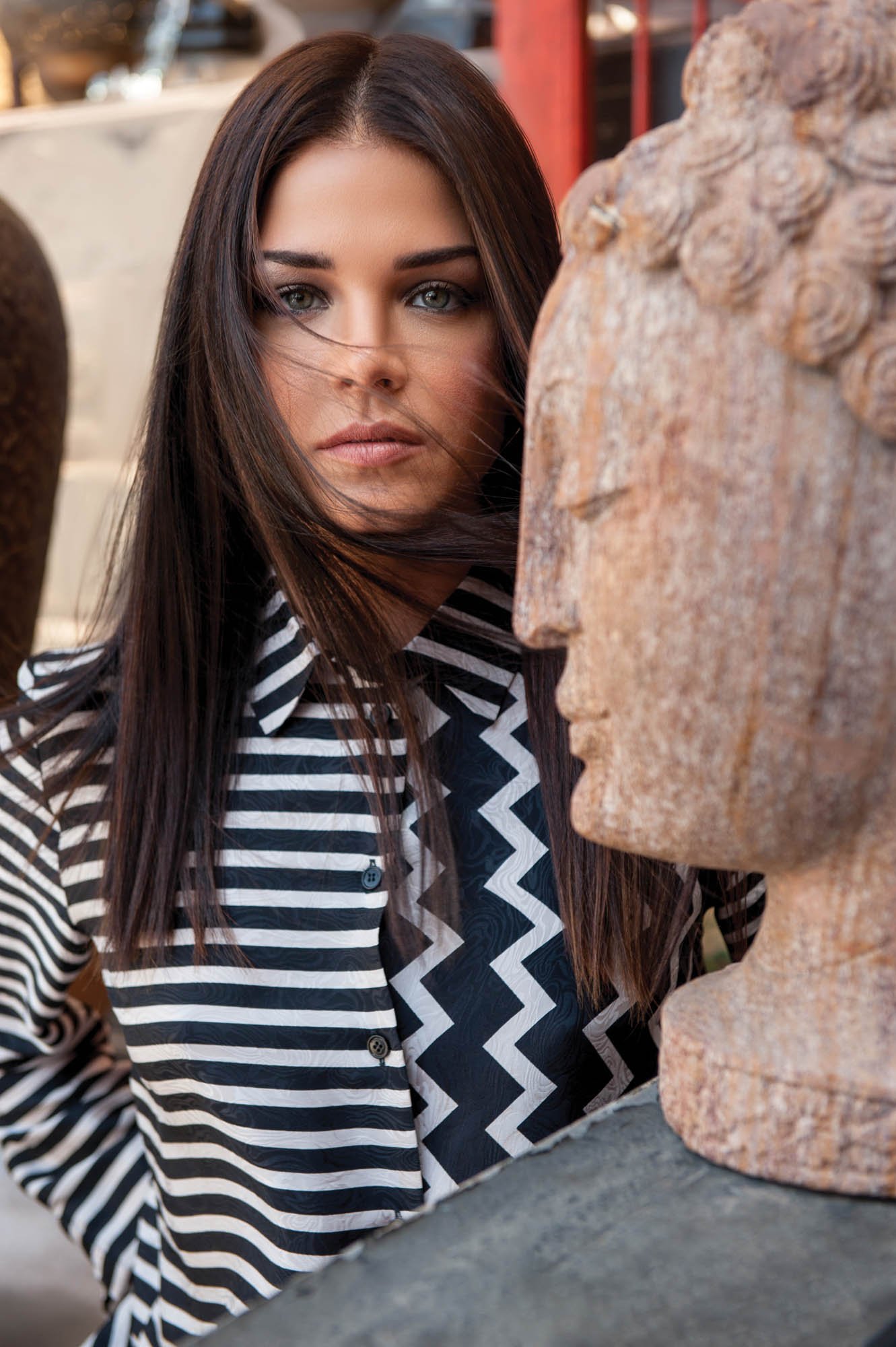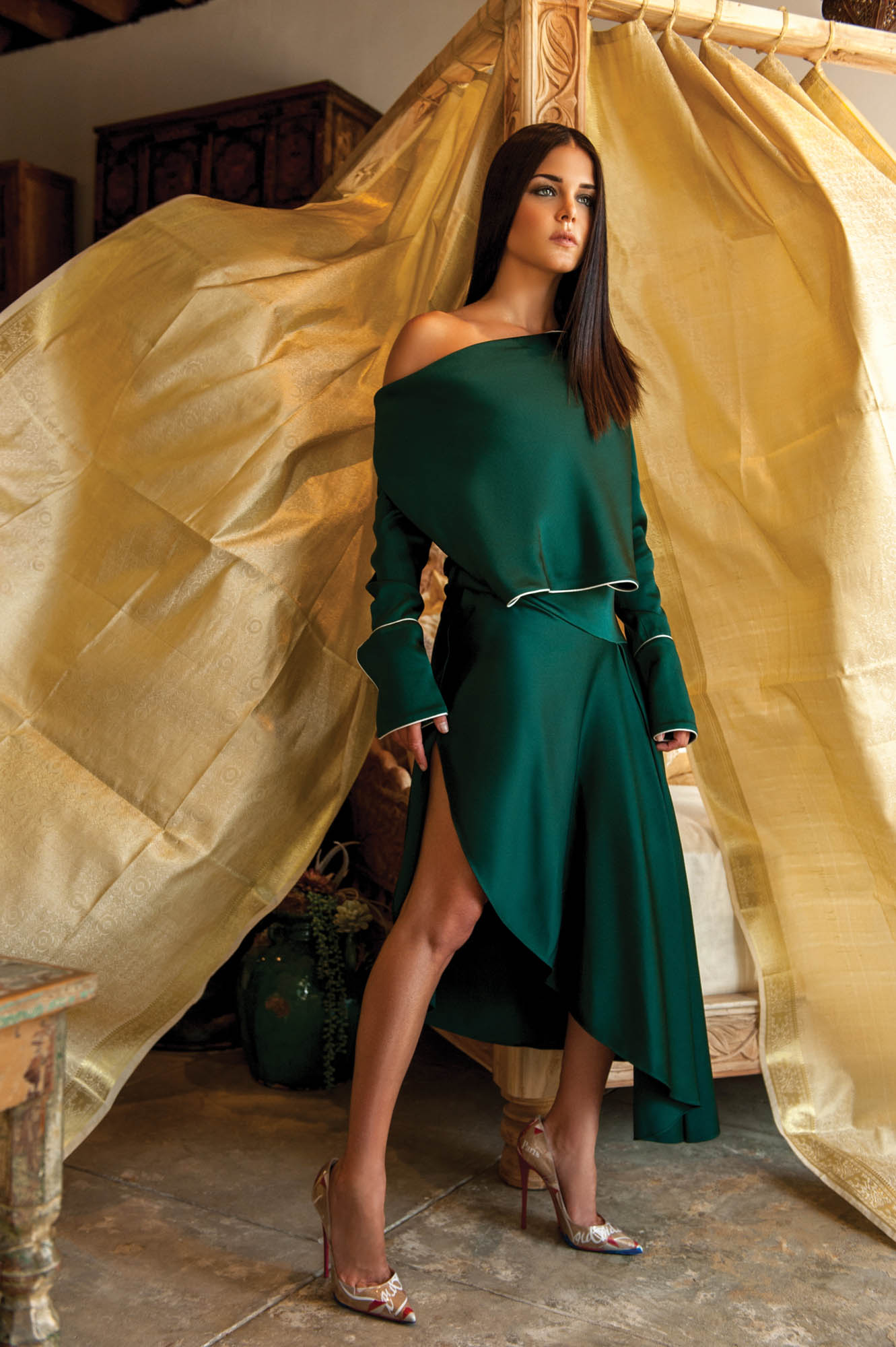 Sari: I also want to hear all about the nonprofit you're involved with. I understand you spend a lot of your free time working to raise awareness.
MA: I work for FFLV India. It's a school that runs solely by sponsorships for girls. There are over 1500 on the waitlist. Having a boy in rural India is an asset; sadly, having a girl is a liability due to old traditions. Unfortunately, many end up as child brides against their own will. FFLV focuses on educating girls as well as strengthening the communities to create jobs and futures for these girls. You can click the link in my bio to watch the full documentary on how your donations help and how your small change can make a big difference in their lives. Visit www.fflv.org for more.
Sari: What can fans look forward to seeing you do in the future?
MA: I'm very excited to film Butterfly in the Typewriter. Susan Sarandon is one of my favorite actresses and I would be completely honored to share the screen with her.
Sari: Fans of The 100 also want to know, what would you like to see Octavia do in the future?
MA: She's aware that the battle on Earth isn't coming to an end anytime soon. I would really like her character to find some peace with Bellamy, her people, and within herself. It wouldn't hurt her to smile a bit more often. Where are all the post-apocalyptic spas?
Sari Cohen
Location: Tara Design 343 N. Brea Avenue, Los Angeles Ca 90036
Actress: Marie Avgeropoulos
Stylist: Elena Vasilevsky
Photographer: Ryan Jerome
Production: Inlove Media & Production
Makeup: Jessica Chu
Hair: Gloria Espinoza
Stylist's Assistants: Daphne Daniel, Jorge Sida Valdez
Fashion Looks Can Be Purchased At
Saks Fifth Avenue 9600 Wilshire Blvd.,
Beverly Hills, 310. 887.54.26
Www.Saksfifthavenue.Com
Refer To Personal Shopper:  Tony Ferreira,
[email protected]
Lip Color By Impromptu (Www.Impromptu.Life)