The city that never sleeps is finally waking up after a year of reflections and reinventions. New Yorkers and visitors are back in the groove for all things entertainment. The challenges of the covid left us all in awe and anxious to explore the culture of the greatest city in the world, and the best what NYC has to offer. The McKittrick's menu of adventures never seems to seize. It has everything you need in one multi-dimensional setting creating your experience extra special, without hopping across town looking for the right vibes.
McKittrick Hotel is New York's best kept secret, starting with mysterious elevator ride and dark hallways taking you to the essence of the urban paradise with roof terraces, the most incredible NY Skyline view, old train tracks, vine draped bar on the Terrace – named after the Scottish field where accused witches were hanged. The McKittrick Hotel (is not really a hotel, but formerly the 1990s nightclub Bed) has long played host to Sleep No More, the immersive adaptation of Macbeth. The bewitching outdoor terraces on the roof, boasts gorgeous decor, with vintage train tracks and boxcars, lush greenery, live jazz music and, like the sprawling Sleep No More set that lives below, an ethereal, haunting old-world ambiance. Wisteria on the roof climbs up trellises, creating green tunnels leading to rustic tables and an antique railcar, where you can sip Gin or Absinthe cocktails to get you ready for what lays ahead…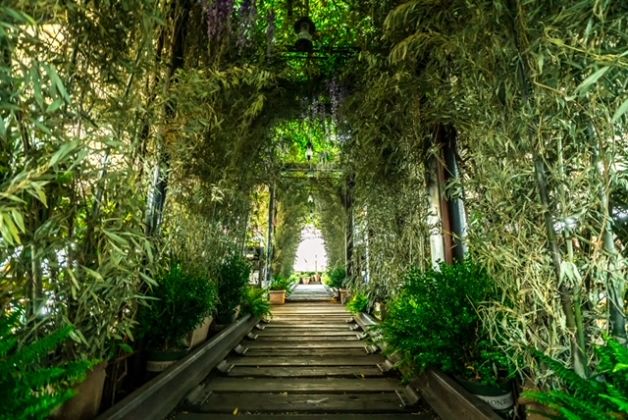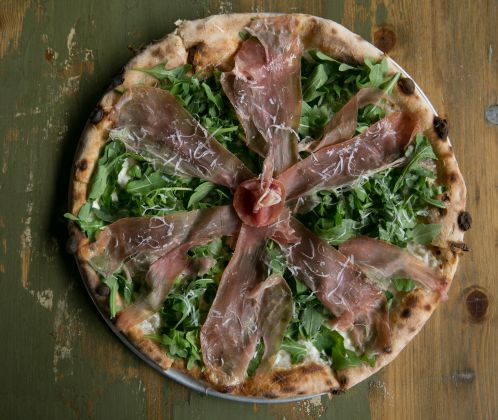 The legendary Gallow Green aka "Secret Garden" is the most beautiful rooftop you can find in NYC, to start your evening of adventure you will never forget. Secret Garden overflowing with beautiful greenery, herbs, and hanging vines that create a whimsical, romantic setting, rain, or shine, offering an array of delicious cocktails and plates you can enjoy in perfectly cozy setting. Among my favorites, delicious brick over pizza, a burger made with DeBragga hanger & brisket blend, lobster rolls or fresh oysters, which you can enjoy with hand-crafted cocktails, house signatures, the Sleep No More (pea flower-infused vodka, elderflower, and rosé cider) and Gallow Green (bourbon, blue curaçao, citrus, and ginger), Manderley (absinthe, lillet, velvet falernum, nutmeg). Frozé on tap, wine by the glass or a bottle, local seasonal draft beers, and bottled ciders.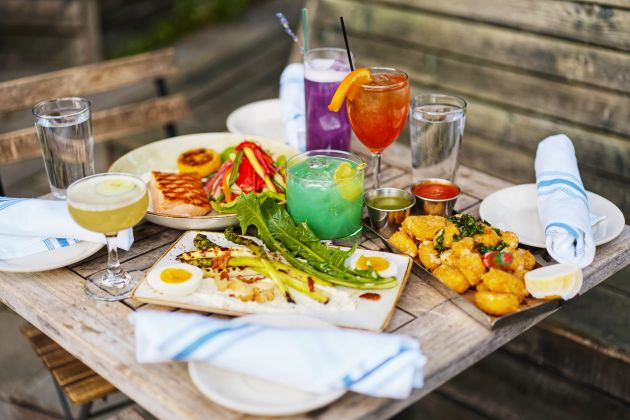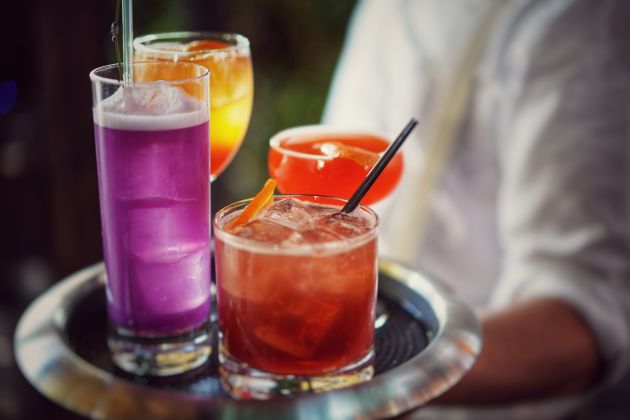 As the colorful Autumn arrived, it is the best season in New York to enjoy, and with that said, after dinner, make your way to the next enchanted experience, Speakeasy Magick, make sure to ask if you can take the stairs… or a vintage elevator car to the next floor of The McKittrick, where The Club Car and its residents await. Speakeasy Magick summons guests to the underground world of close-up magic as a star- studded lineup conjures amazing feats before their eyes. The setting transforms you into an ethereal, haunting old-world ambiance, where magic awaits. What really awaits – is a secret! Or more like a surprise!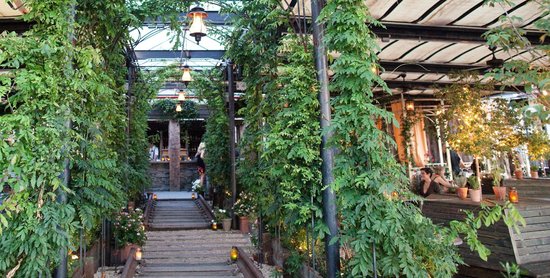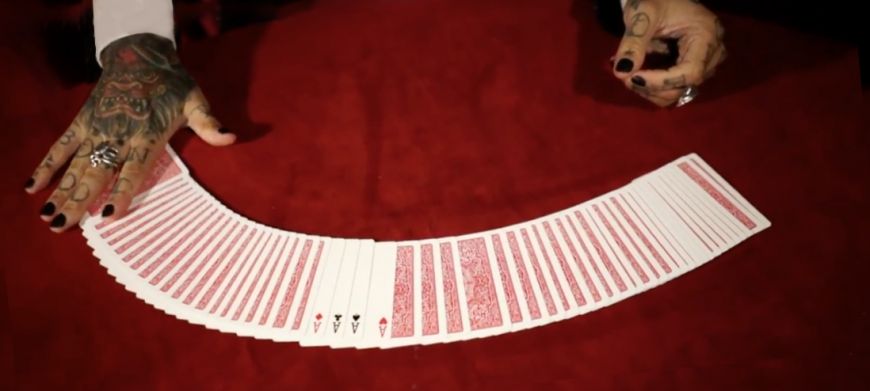 Produced by Emursive, Speakeasy Magick is hosted by veteran Todd Robbins (Monday Night Magic, Play Dead) and features a combination of parlor magic with up-close-and-personal prestidigitation by the city's top magical talents. New York City-based Robbins brings decades of experience performing on Broadway, Off-Broadway, and around the world to The McKittrick each week. Featured performers include Alex Boyce (How to Transcend a Happy Marriage), Jason Suran (The Other Side), Mark Calabrese (Penn & Teller: Fool Us), Matthew Holtzclaw (Penn & Teller: Fool Us), Prakash Puru (celebrity favorite), Rachel Wax (A Taste of Magic), and more… Sleight-of-hand also extends to the bar, where house the signature cocktails with a McKittrick twist are shaken up to order. A live jazz pianist sets the scene for an evening of dazzling surprises. Speakeasy Magick performances are offered Thursdays and Fridays at 8PM.
I highly recommend embracing the experience with an open mind and be ready for the mysterious, sensual, and exciting evening.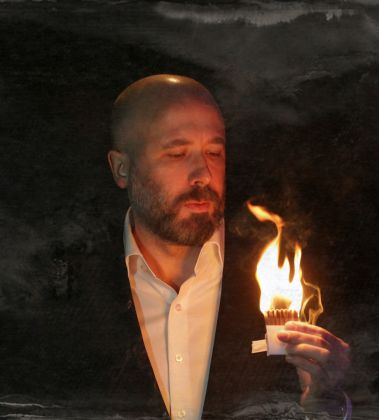 Off the beaten path of theatre hubs in Manhattan—away from Times Square's packed theatre district, far from the downtown cabaret scene—the McKittrick Hotel continues to host the award-winning theatrical experience(s).  It makes sense the production from Punchdrunk theatre company nestles between the Chelsea art galleries—as the experience feels more like performance art than traditional theatre storytelling.
Words by Elle Taylor
The McKittrick Hotel (530 West 27th Street, NYC)
www.mckittrickhotel.com