Glamvi Salon & Spa
Beauty is about being comfortable in your own skin and at Glamvie they mean this both literally and figuratively! It is no coincidence that Glamvie just celebrated 8 years in their Brooklyn location. Mom and daughter team Rosa and Vita Vaccaro understand that "Self-Care is Healthcare". They ensure that the experience you receive from the moment you walk through the doors to the time you leave, as well as maintaining the looks afterwards, is customized and curated to each client.
[embedyt] https://www.youtube.com/watch?v=zsfDJATi-so[/embedyt]
When calling in to schedule an appointment the process is easy and consultations for clients can be done virtually as well as in person. Clients are placed with the perfect stylist or esthetician to ensure that the experience is tailored to them and what they need. When in the salon you are greeted and immediately made to feel as part of the Glamvie family. Champagne is being served again and that is one of the things the clients missed the most and are happy to have back! When receiving your service; whether it is your routine haircut, new season hair color, covering your pesky grey hairs, relaxing scalp treatments, weekly massages, monthly facials, perfecting your brows or getting ready for a special event you are given the attention and positive energy you deserve and need.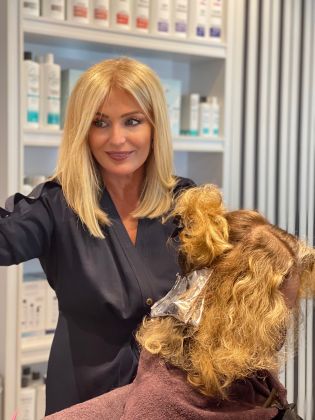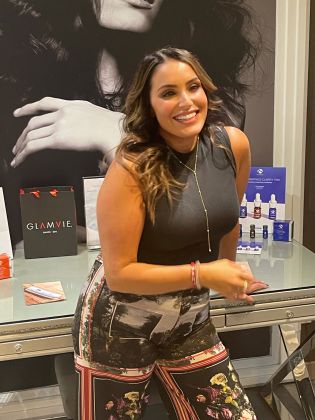 Just as important as what happens in the salon is the maintenance that is done once you leave. Glamvie offers many highly coveted skincare and haircare brands such as Biologique Recherche, IS Clinical, Guinot, Bond, Nest, Oribe, Olaplex, K18, Authentic Beauty Concept, Wella, and Nioxin just to name a few. The difference with shopping locally is that they will customize a routine for you! Your needs will be assessed, and the right products will be given to you for take home use. Key products based on your concerns and needs will be selected for you and most importantly they will instruct you on how to use them. There is also the convenience of ordering from them online, to still offering curbside pick-up and virtual consultations and no charge to you! Yes, they offer free shipping and free consultations which makes it all the easier to shop and support your Brooklyn Salon.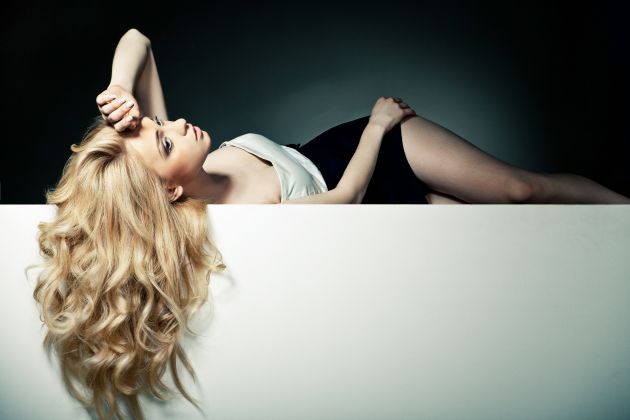 Rosa's philosophy is that "you must invest in your hair as that is the crown you never take off." Hair coloring is the jewel in your crown and there are so many ways for you to shine. Balayages are continuing to be the go-to look and this is a perfect way to achieve a low maintenance look while still having fun with your hair and being able to experiment with color and styles. Hair trends come and go each season but there are looks that have proven to stand the test of time. Healthy hair speaks louder than words and whether you are loyal to your long length or want to try a pixie or even a lob, the creative and talented team at Glamvie is always excited to help you achieve your look.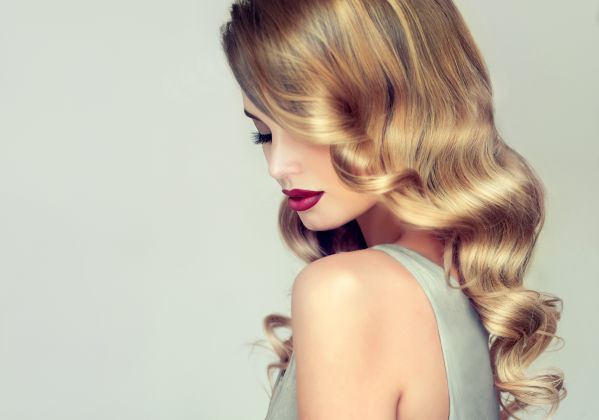 Your skin is 90% of your selfie and walking around with a filter is not an option! Achieving that glow starts with a healthy lifestyle and healthy mindset with the catalyst being your skincare routine and habits. At Glamvie they take a holistic approach by assessing your concerns, your current routine, your goals, and lifestyle to create a routine that is easy to follow and provides results.  Skincare is not a one size fits all approach and the little tweaks are what makes the difference. The methodology is based on unique and personalized skin care protocols adapted to the Skin Instant of everyone. Vita understands that great skin doesn't happen by chance. Her passion shines through in her approach with clients and the customized routines she curates with everyone she meets in person or virtually. Whether you are trying to correct years of problematic skin or want to target a specific concern or just be proactive in your anti-aging routine there is a solution for you.
Estheticians are experienced and trained in Biologique Recherche & IS Clinical. They will assess your skin and customize a facial based on your needs and concerns. Your skin is an organ that's directly connected to all the others, and they will use specific techniques to achieve the results you are looking for. You can choose from a variety of facials, and they will combine the treatments to give you the best results. VIP Booster, Soin Restucturant Et Lissant, MC 110, Lift C.V.S. and Fire and Ice are some of the effective treatments that they offer. Whether you are looking to be red carpet ready or needing a deep cleaning/detox or a combination of both, they will customize the experience for you.
It's incredible to see the transformations that happen with clients inside and out, and it is no understatement to say that there is something special happening at Glamvie. Stop in for a consultation, to pick up some of your favorite products, to make an appointment or just say hi! For our Brooklyn readers there is no need to go anywhere else and for those that are not local it is worth the trip!
Advertisements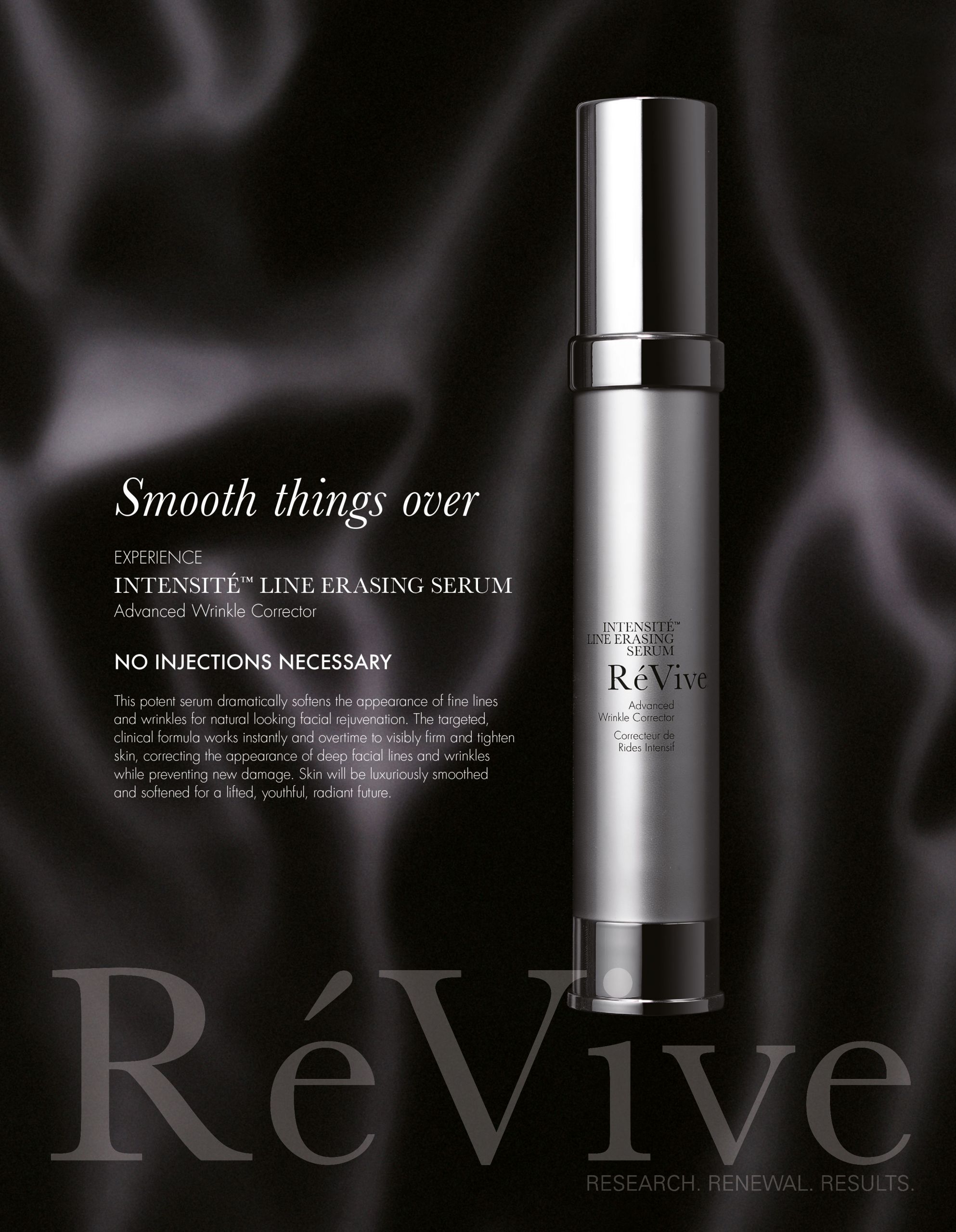 @glamvi
2905 Ocean Ave
Brooklyn, NY 11235
718.743.2374
Vita Vaccaro