"True beauty to me is reflected in someone's soul," Amelie Zilber tells INLOVE Magazine. "With every passing day, I realize more and more that a beautiful soul and a determined mind is really what makes someone truly and honestly beautiful."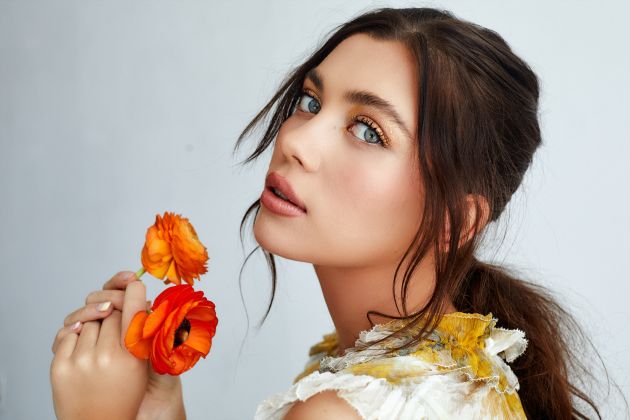 The 19-year-old social media star knows a thing or two about beauty. In spring, the model launched a new product with her mom's makeup enterprise, Jouer Cosmetics. Zilber teaches us that beauty is more than skin deep. The freshman at Georgetown University is also a Young Ambassador for UNICEF. She's known for using her social media platforms to educate Gen Z on important issues, such as voting. 
Sari: Your mom is the CEO and founder of Jouer Cosmetics. What has it been like partnering with her on this journey? 
Amelie Zilber: It's honestly been so much fun. We have such similar taste when it comes to fashion and beauty, so the entire process was so easy, lighthearted, and fun.
Sari: Tell me about your multi-use blush and highlighting balm. What sets this product apart from others?
AZ: Most cream blushes either feel sticky or don't blend into your skin effortlessly. This has the most unique velvet finish that blends seamlessly and actually looks airbrushed. Both the blush and highlighting balm are loaded with good-for-your-skin ingredients like plant-derived squalane oil, Shea Butter, and vitamin E. It's vegan and cruelty-free, and made with clean ingredients.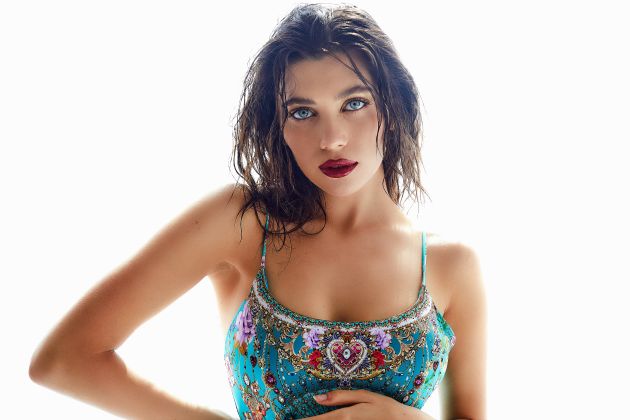 Sari: I love that your activism is what influenced the names of your cheek and lip duo. The clear glow is named "Be Strong," and the bright rose is named "Be Loud." How do those titles speak to you? What do you want it to represent?
AZ: The shade names revolve around the message I push most on my platform, which is to stand up, speak up, and reimagine the world we all want to live in. I encourage my followers to use their voice for activism and for change-making, to be strong and resilient in their convictions, and to fight for whatever cause makes their hearts beat. The titles serve as a source of inspiration and reminder that womxn should embrace their beauty and be confident in their physical appearance, but so much more than that should cultivate their mind, challenge themselves to dig deeper, work harder, and stand up for things that matter. 
Sari: Your product launched in Sephora in the spring. What's the coolest part about that?
Advertisements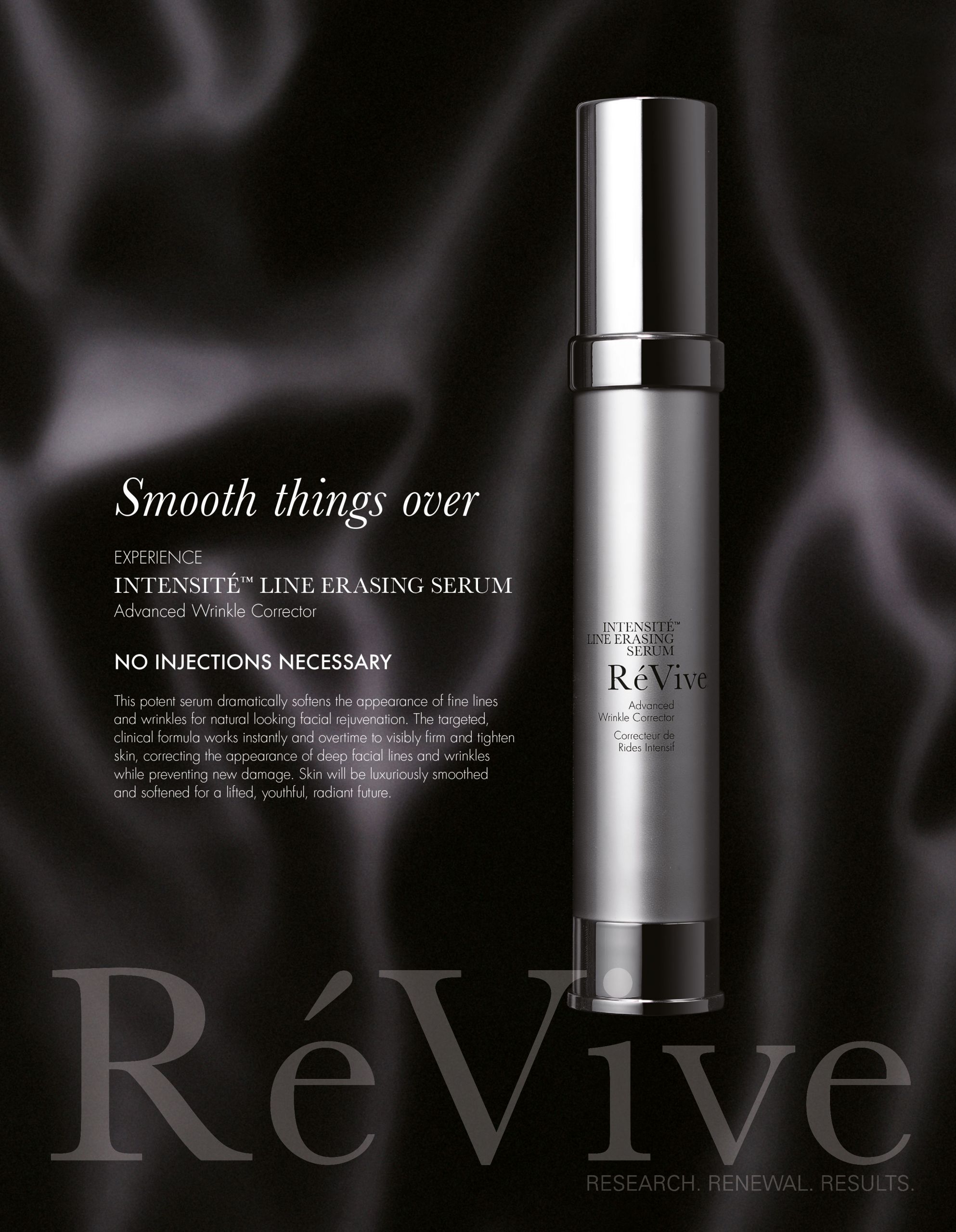 AZ: I've been shopping at Sephora with my mom for as long as I can remember, and since I was little, I would always fawn at the pictures of models all over the store. Knowing that my picture is in the Jouer section of Sephora stores nationwide is so unbelievably cool to me. 
Sari: You also recently had a birthday. What are your goals for this year?
AZ: I turned 19 not too long ago. My main goal for this year is to keep uplifting my generation to make their voices heard and continuously grow my platform to have larger conversations about issues I'm deeply passionate about.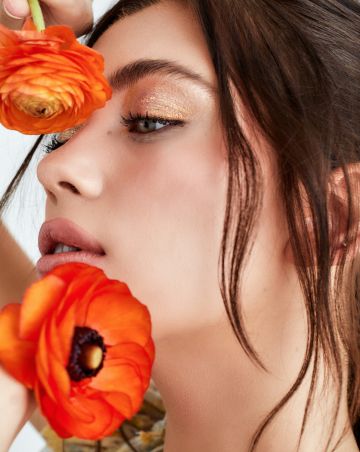 Sari: I love that you use your platform to raise awareness on political and social issues. Using this platform now, what do you want our readers to be aware of?
AZ: Thank you, and I love how people are paying attention to what I'm saying and coming to my platform to learn and to be inspired – that's all I've ever wanted. It's important to note, however, that my voice is one of many in a generation that is continuously showing up for issues that matter. There are so many faces and identities to my generation, and that is simply what makes it so beautiful and empowering. To anyone who is reading this, know that your voice is just as important as the next – we all have different stories to share and are all of equal importance.
Sari: You describe the content you create as "beauty and fashion with a socially conscious twist." Why do you think that recipe resonates with Gen Z?
AZ: Gen Z is such a multi-faceted generation, and we have so many different interests. For me, I love fashion and beauty. It's freeing to dress how I like and share my style with my followers. At the same time, I LOVE politics, I love reading, and I love engaging my generation to pay attention to the news. Together, it creates a narrative that I am a teenage girl who is both fashionable and beautiful and who is also intelligent, hard-working, inspired, and motivated to change the world. Teenagers, and teenage girls especially, are often projected upon, so my content really resonates with my audience because I break that down and tell them they can be whomever/however many things they want.
Sari: I also love that you founded TwoMinuteTimes. Tell us all about that and what you expect to do with it in the future?
AZ: The TwoMinuteTimes was a weekly political newsletter I sent out every Sunday for six years, where I broke down the news, in an entertaining and witty fashion, to educate young people. I created the platform when I was 12 with the simple intent of educating myself and my peers on current affairs. Today, my social media platforms are the vehicle by which young people are moved to activism through education. I'm really excited to be bringing that same fervor and sense of hope for change to an on-screen production I'm working on with Facebook.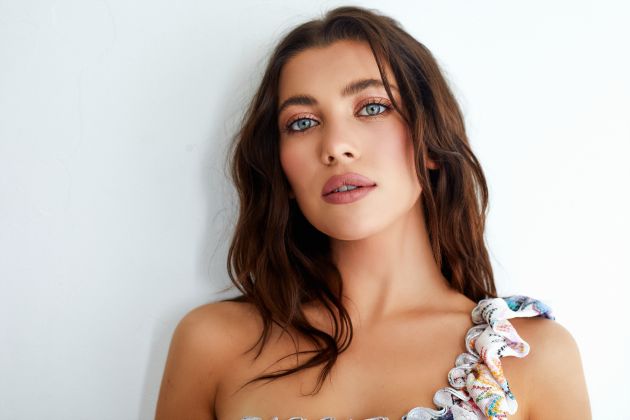 Sari: You're also currently at Georgetown – class of 2024. Congrats! What do you hope to accomplish in your time there, and how do you hope to expand on that after you graduate? What is your major?
AZ: Thank you so much! Georgetown, located in the hub of politics, has been my dream school since freshman year in high school, and I feel so lucky to attend such an incredible University filled with like-minded, passionate students. My biggest hope is to make great, long-lasting connections with my professors and my peers. The beauty of a school like Georgetown is that the resources are endless, and I plan to make use of them. When I'm back on campus, I look forward to developing friendships that spend their Friday nights talking gun rights over dinner or watching documentaries until 3 am rather than partaking in mindless, brain-numbing activities. I crave the types of friendships that inspire me to work harder and spark my curiosity about the world. I'm currently studying Middle Eastern foreign policy and Arabic. 
Sari: Do you have any political ambitions in the future?
AZ: In high school, I had a super rigid sense of what my occupation would be after college, and I was dead set on a specific path. When my social media blew up during lockdown, I realized just how much my voice in specific had impacted the way teenagers get inspired by politics. I hope to take the community I've built and continue growing it in a politically empowering way that extends far beyond social media.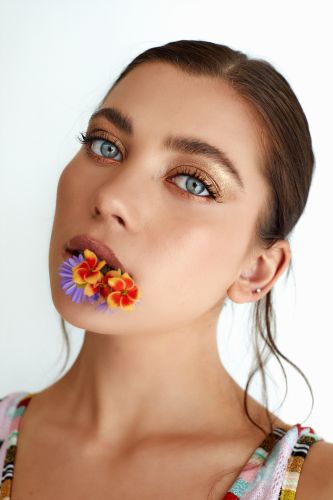 Sari: Tell me about your role as a UNICEF ambassador?
AZ: I've been engaged with UNICEF since I was in elementary school, first by raising money by trick-or-treating for the organization, then lemonade stands and other cute little fundraisers. I then confounded the LA UNICEF Young Ambassadors Program for middle schoolers, which then grew on a national scale and raised hundreds of thousands for different causes each year. I was given the opportunity to travel to Malaysia with UNICEF. I spent a week learning about and helping Malaysian children without documentation get better access to health programs and education. UNICEF is an organization deeply connected to my heart, and I will continue to fundraise for and advocate on their behalf. 

What do you love most about…
Summertime
Summer just wraps its arms around me like a blanket. Everything in the months between June and August is carefree and magical. 
Social media
I love how social media can start serious conversations about intense emotional issues on a local level and turn them into global ones. 
Trends
I love how trends can bring everyone together and raise awareness about topics that are generally neglected by mainstream media. 
Makeup
I love how makeup can improve my self-confidence in a matter of minutes.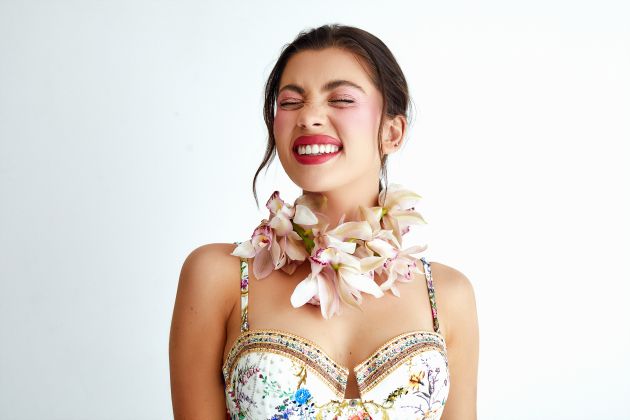 Self-care
We, as a society, are so much more open about doing things that make our souls happy. I love how no one thinks it's selfish to take the time to care for ourselves and love ourselves.
Finding the perfect outfit
I love the confidence I feel walking around knowing I look good and am expressing myself exactly as I want. 
2021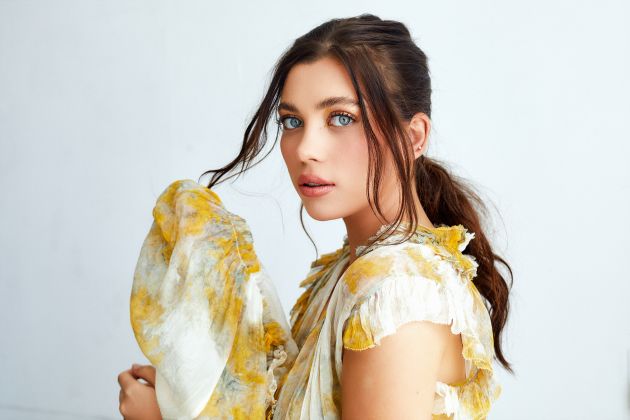 2021 is the year of getting vaccinated – and I LOVE that.
Your best friend
I love how she makes me laugh from the deepest parts of my belly!!
Your boyfriend
I love how giddy he makes me, even after almost a year of being together.  My heart still gets all fluttery, and I get so excited and smiley when I see him,  even if it's only been a few hours since we were last together.

Doing a feature with INLOVE
I love that I get to talk about all the things I love and share my passions with a new audience! 
Sari Cohen
@ameliezilber
Creative Director: @vasilevsky_elena_official
Photographer: @Krissy
Makeup: @katesynnottmakeup @TheWallGroup using @roenbeauty
Hair: @anhcotran
Stylist: @malyssa
@narrativepr