From her personal style to her role on "Smallville," Laura Vandervoort opens up about about passion, inspiration, and kindness.
Stunning, talented, kind … those are just a few words to describe the lovely Laura Vandervoort, the cover star of InLOVE's Winter 2018 edition. In a recent interview with InLove Magazine, we spoke with the actress about her sense of style and what it takes to be a hero.
You might recognize Vandervoort from her roles on "Supergirl," "Bitten," "V" or from the hit series "Smallville." The Canadian-born performer is not only known for her work on both the big and small screen, but also behind-the-scenes. As an artist, she's someone who also knows how to embrace each of her many talents.
Whether she's acting, studying martial arts (yes, she has a second- degree black belt in karate) or taking a stand as a voice for animals through PETA campaigns, Vandervoort proves that when it comes to strength and beauty, true power comes from within.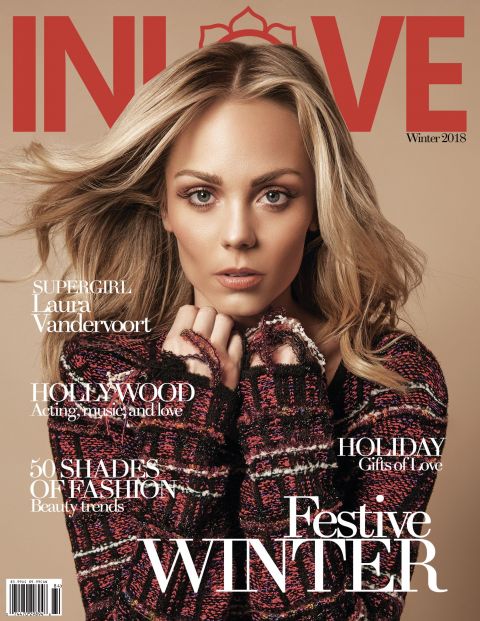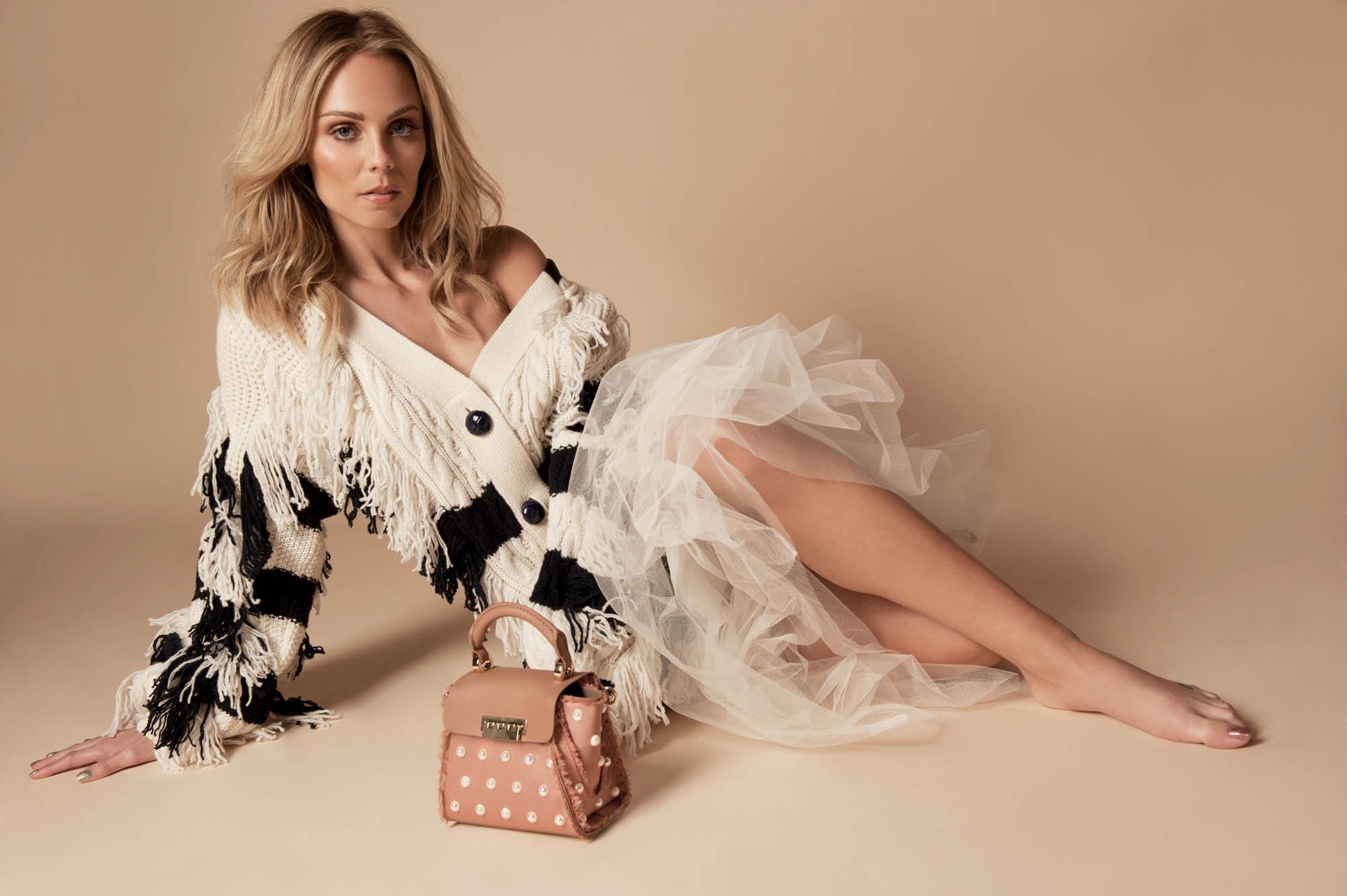 Sari Cohen: Let's start with some of your inspirations. Who or what motivates you most on a daily basis?
Laura Vandervoort:  I am motivated daily by the kindness of those in my life and by the strong intelligent women that surround me. I am even more motivated by the small random acts of kindness I see throughout the day. We need these little reminders in the world — especially now.
SC: What does the word "style" mean to you personally?
LV: To me, style means an ever-changing form of expression. My style is always changing because it evolves with my age and shifts based upon my mood and circumstances. As an actor, it affects and motivates the way my characters acts, moves, and feels at times.
SC: What do you go for when it comes to finding the perfect look for a red carpet or a special event?
Advertisements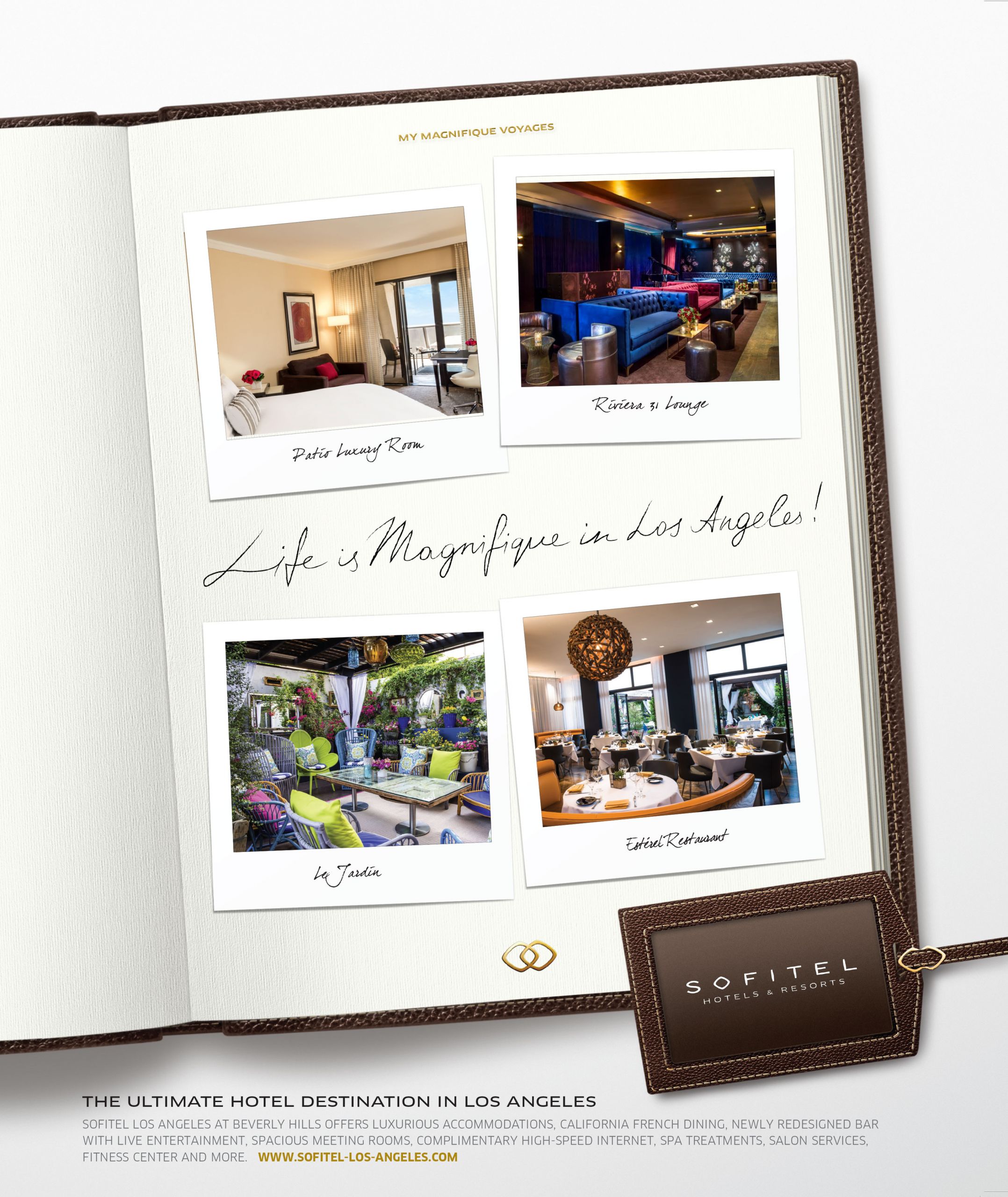 LV: I have an amazing stylist and friend, Karen Raphael. If it were up to me, I would be in my sweats on a carpet. If not sweats, I tend to always stick to wearing black. However, with Karen's guidance over the years I've branched out. I appreciate fashion more and I also understand it more, I think. She has helped me go outside my comfort zone and now I tend to look for a few things when getting ready for a carpet. First of all, comfort is important to me and I always want to feel like myself. I used to shy away from bold prints or styles. However, I am starting to embrace them now. In addition, depending on the event and my mood, I tend to stick with pants or a pant suit. Power suits always make me feel confident.
SC: I want to hear more about your martial arts side. What sparked your interest in it and how did you find a way to blend that skill into your acting?
LV: I started martial arts at the age of seven. I was always a tomboy growing up, and If I'm being honest, and I am, I'd have to say I was influenced by the original "Buffy the Vampire Slayer" movie as well as Hilary Swank's "The Next Karate Kid."
Karate taught me discipline and focus. I received my second-degree black belt at the age of 19. Martial arts kept me out of trouble. I began acting at the age of 13 and when it began to pick up, I found that the majority of what my dojo had taught me folded into my acting; such as being prepared, working hard, channeling my competitive nature to always strive for more, to never give up, to be strong and confident. Later in life, I found that Karate was extremely beneficial with a few of my acting roles, stunt work, harness training, and fight scenes. Because of my training I was able to do a large portion of what was required of me physically.
I WAS INFLUENCED BY THE ORIGINAL "BUFFY THE VAMPIRE SLAYER" MOVIE AS WELL AS HILARY SWANK'S "THE NEXT KARATE KID."
SC:  Aside from being a hero to animals, you also have a lot of experience with the fictional world of superheroes. What you think people can do to be a hero in real-life?
LV: Kindness to all, including strangers. Smile, buy a coffee for the person behind you in line at the coffee shop, make a small gesture of kindness every day. Actually, make that two, one to someone you know and one to stranger. Listen more than you talk, but listen with an open mind.
SC: Let's talk "Smallville." What did you love most about being a part of that show? What was your favorite part about playing Kara Kent?
LV: "Smallville" was my first larger American series. It was such an honor to portray TV's first Supergirl. I was extremely nervous at first, but over time I began to really have fun playing Kara Kent. One of the best parts of being on that show, beside the cast and crew who were incredible, was becoming a part of the superhero world, a part of the superhero family, a family that very much includes the fans. "Smallville" has an incredible fan base and their support, even to this day, has meant so much to me.
SC: Out of all of your characters, from "Smallville" to "Bitten" to "Supergirl," which do you relate to the most?
LV: I'd have to say I relate most to Elena from "Bitten."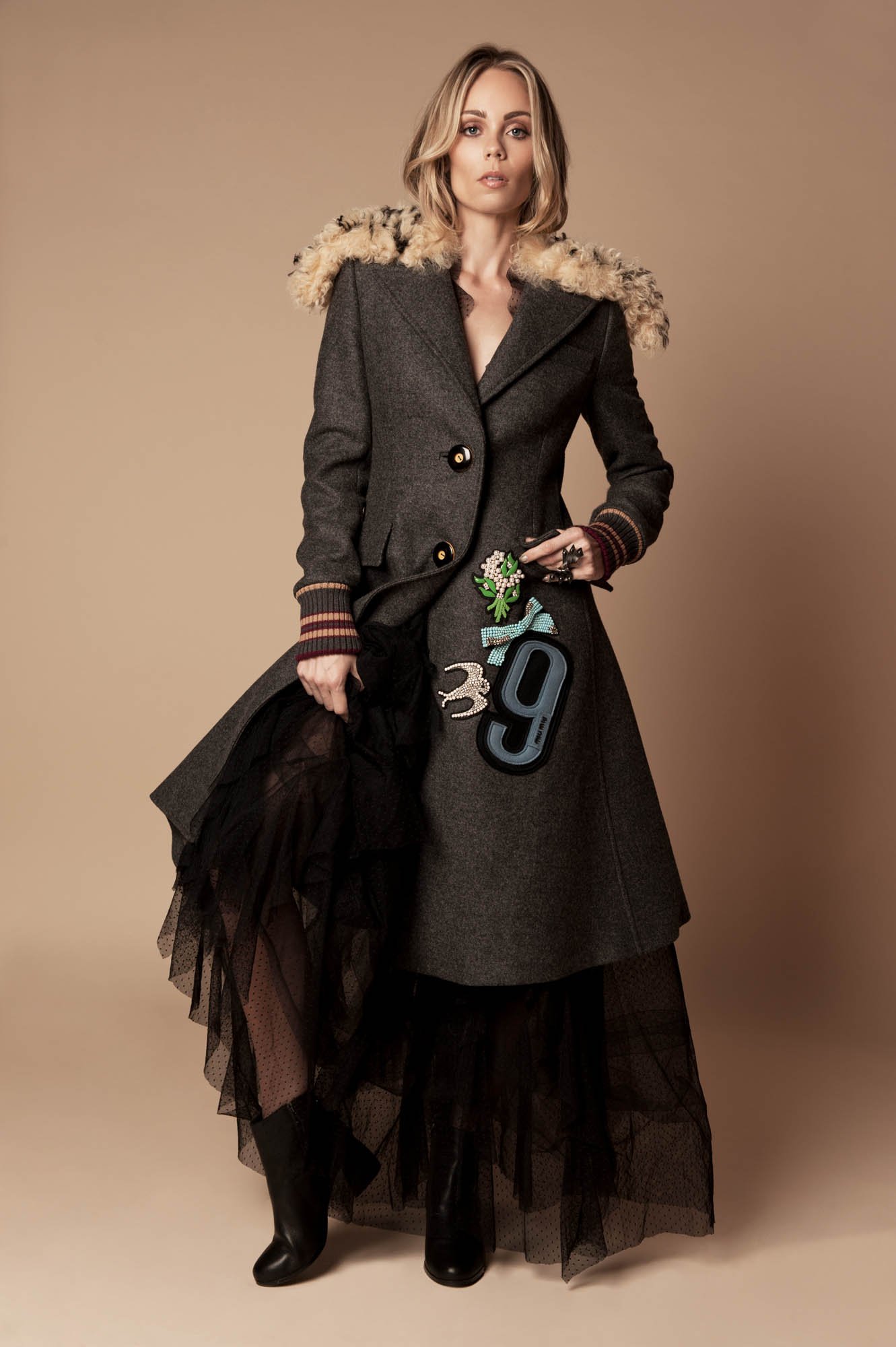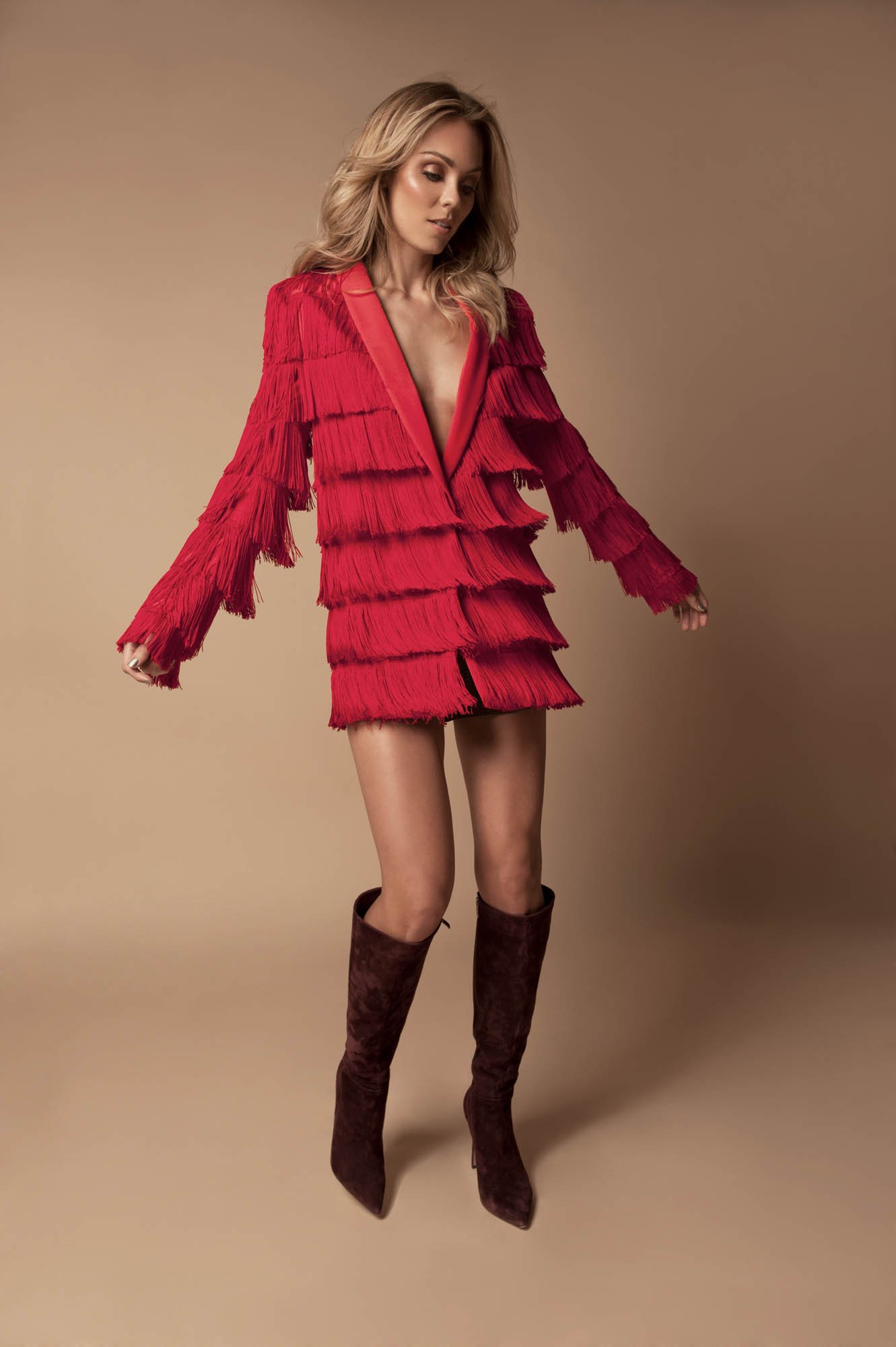 SC: Can you tell me about what you're working on now and what you have coming up?
LV: I'm currently working on a series called "Ice." The show shoots both in Vancouver and South Africa. I play a 'firebrand' attorney. In addition, I just wrapped a show called "Frankie Drake" in Toronto, Canada. This show takes place in the 1920s. I am also in the beginning stages of developing a project in Canada that I am very excited about. I have a film in theaters [starting] Oct. 27, called "Jigsaw" which is part of the "Saw" franchise.
SC: When it comes to loving what you do, what advice would you give our readers?
LV: I think you just have to know that there will always be ups and downs when doing the things, you love. You have to expect that. However, good things come to those who wait for those who continue to learn and continue to pursue what they believe in. Passion can include wanting to give up at times. That is a part of the process. I can't tell you how many times growing up I wanted to walk away when things got tough. You have to keep reminding yourself why you started doing it in the first place, and what your passion means the world to you.
Sari Cohen
Photographer: Ryan Jerome
Production: INLOVE Media & Production