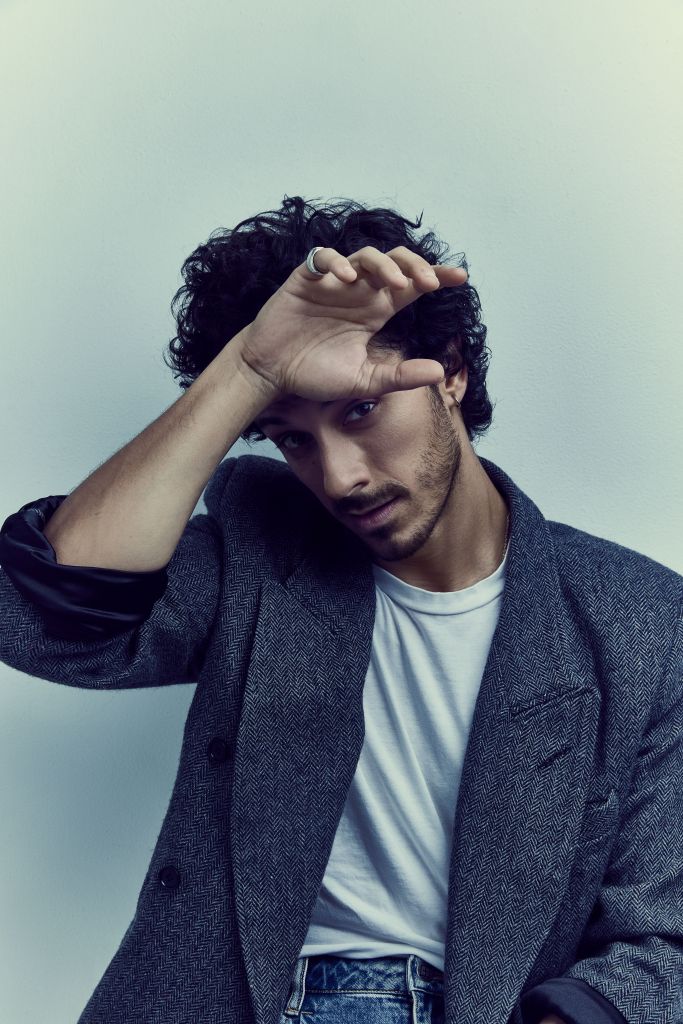 Season 2 of "Acapulco" debuted on Apple TV+ in October, which means Rafael Cebrián (also known for "Narcos," "Borgia," "Greenhouse Academy," and most recently – "The Calling") is back as Hector.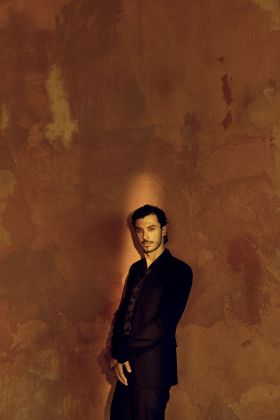 "In season 2, we are going to see Hector's hopeless romantic side in full display," the actor tells INLOVE. "He's looking for love, words are his weapon, and you'll see how that affects him throughout the 10-episode storyline. Coming from season 1, I think our audience will be surprised with Hector this time around. Sometimes we are quick to judge someone based on the decisions they make, but I believe we need to know who that person really is to fully understand why they make those decisions. That's why I was excited to jump back into Hector's shoes for a second time. I get to show the man living behind the hairspray and the short shorts." 
Sari: Season 2 picks up where season 1 left off. What can fans expect from the show this season without giving too much away? 
Rafael Cebrián: Season 2 is better, bigger, stronger, and more pink! Season 1 was all about setting the stage and creating the world of "Acapulco." Now, in season 2, we get to play, explore, and have fun in that world. The ensemble in the show really comes to light this time around. The writers did an amazing job giving every single character an arc of their own this season. Audiences are going to know more about the background of the workers at Las Colinas. I know they will be surprised by where the story will take them in season 2. Expect the unexpected. 
Sari: Is there anything you learned about playing a poolside attendant that you didn't know before you started this project?
Rafael Cebrián: I always thought I didn't need to wear sunscreen. Playing Hector has proved me wrong. I need sunscreen in my life. 
Sari: The first season of "Acapulco" was shot during the pandemic. How was it shooting this time around? 
Rafael Cebrián: One of the many beautiful things you get from filming abroad, on location, is the fact that you get to fully immerse yourself in the culture of the country you're working. I love walking around local neighborhoods and restaurants and going to concerts in local bars. Unfortunately, during the first season, we didn't get to that at all because we were all in a bubble due to the pandemic. Season 2 was a little different. We had the chance to leave the hotel and explore the city a little more. Not as much as we would've liked to, but enough to understand the cultural background of where we were filming. It's beautiful down there. I really hope we get to go back for a third time around. Mexico always feels like a second home to me. The "joie de vivre" is unlike anywhere else I've ever been.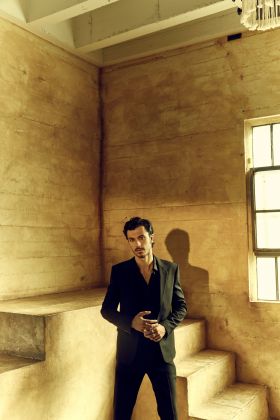 Sari: Last time we caught up, we talked about how you played "Jump" by Van Halen before you started every scene. Did you keep that tradition for season 2, or did you choose a new theme song this season? 
Rafael Cebrián: It was all about "Higher Love" by Steve Winwood this time around. 
Sari: Critics and fans alike have raved about "Acapulco." What's been the most thrilling part of this journey for you so far? 
Rafael Cebrián: As a storyteller, I've always dreamed of telling stories that would resonate in people's hearts. "Acapulco" is one of those stories, and I am so grateful for having the chance to be a small part of it. It's also exciting to be part of a series showcasing the Latinx/Hispanic experience to its fullest. Latinos/Hispanics come in many shapes and forms. We are Mexicans, Colombians, Argentineans, Venezuelans, Dominicans, Spaniards – but we all connect through our language. We all share the same culture. There's an immense amount of value in telling it as it is and showing it as it looks. "Acapulco" does that, and it does it through comedy. To me, that's exciting.
Sari: You recently switched gears from comedy to drama for David E. Kelley's new Peacock crime drama, "The Calling." What can you tell us about Brad Holt? 
Rafael Cebrián: I've never played a character like Brad Holt before, and I was up for the challenge. It was also my return to drama after a couple of years in the comedy world, and I was thrilled about that. I started work on "The Calling" a week after I wrapped on "Acapulco," so it took some adjusting on my end at first.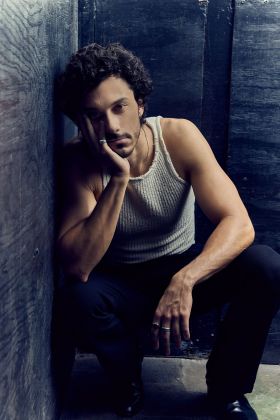 Sari: What kind of show will we get from "The Calling?" What do you think it is about the story viewers will enjoy the most?
Rafael Cebrián: "The Calling" follows Detective Avraham, played by the amazing Jeff Wilbusch, as one particularly dark and twisty case upends everything he thought he knew. The show toes the line between earnest investigation and wry commentary. It is not your typical detective series, which grabbed me from the jump. 
Sari: You really had an all-star team at the helm. David E. Kelley and Barry Levinson as EPs, and Hans Zimmer serves as co-composer. What was it like being in a collaborative effort with those forces?
Rafael Cebrián: David E. Kelley and Barry Levinson are television maestros who deeply understand rich and multilayered characters. Their specific imagination, combined with the overall brilliance of the whole cast and crew I got to work with, made it a joy to come to set every day. I was lucky to have had the chance to contribute to the world they created and learn from such talented people. 
Sari: You once told me that your approach to acting is very musical. Can you tell me more about that? 
Rafael Cebrián: To me, acting is music in the sense that, just like in a tune, there are beats, cadences, silences, and harmonies in a scene. That's why I believe that every actor is a musician but not every musician is an actor.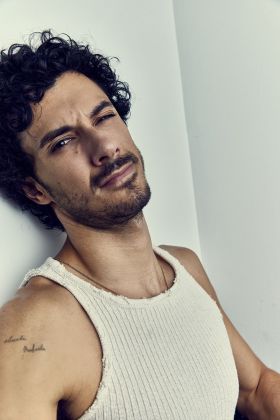 Sari: Are there any music projects in your future?
Rafael Cebrián: I'm surrounded by musicians daily, and I'm always writing, coming up with melodies and lyrics. Lately, I've rekindled my relationship with drumming. I'm focused on my career as an actor and writer right now, but who knows what can happen one day? Maybe I'll step back into music. 
Sari: Are you working on anything else right now?
Rafael Cebrián: I'm developing a TV series based on a fascinating IP I recently acquired. I'm very excited about it. It's a fascinating story that's very close to my heart, unlike anything I've ever seen on TV before. I can't tell you more at the moment, but you'll hear more about it soon.
Sari: What are you most INLOVE with right now?
Rafael Cebrián: The 1975's new album Being Funny in a Foreign Language and Celeste Ng's new book "Our Missing Hearts."
Sari: Any words of wisdom or a bit of advice you've learned that you'd like to pass on to readers?
Rafael Cebrián: I'm not one to give advice. I'm always looking for advice myself! I guess – lead with your gut, and your truth will follow.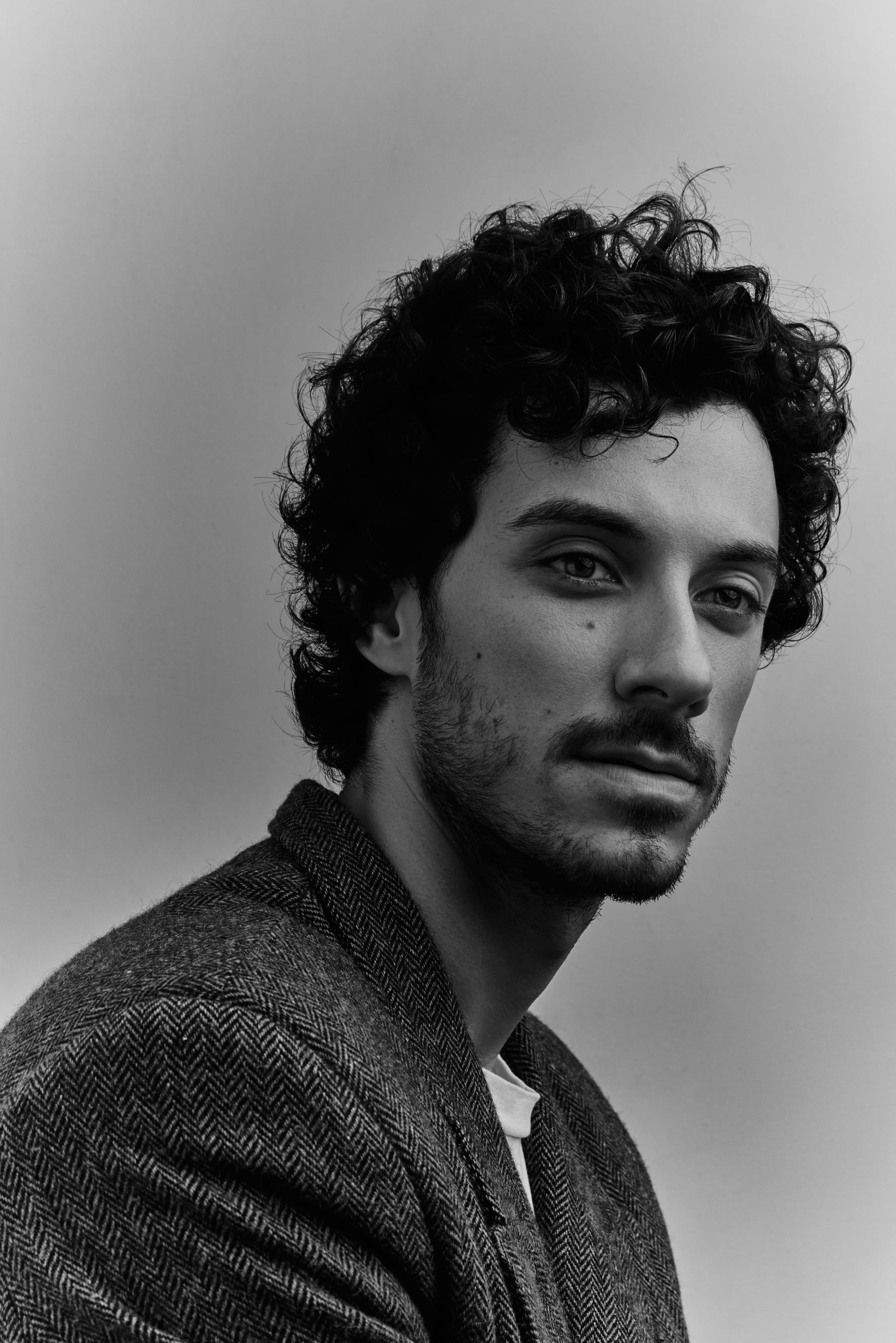 Writer: Sari Cohen
Photographer: Storm Santos
Stylist: Angela Rose
Grooming: The Artist Red