The Palms Hotel & Spa, Miami Beach
Are you daydreaming of warmer weather in the winter? As one of Florida's most popular vacation spots, Miami is an alluring city that bustles with excitement and entices visitors with its beauty. Known for its stunning beaches, scintillating nightlife, illustrious museums, and fabulous shopping opportunities, it's the perfect destination to get lost in year-round.
The city's plush hotels are at the epicenter of this East Coast paradise. The award-winning Palms Hotel & Spa rests in the heart of all. This exquisite resort brings a lush and inspired-by-nature feel to a gorgeous tropical haven. Any time is a good time for a little respite, and The Palms offers an experience that will undoubtedly recharge your soul. Indulge in the spa, enjoy some yoga, feel good with healthy (yet delicious) eating, and still have plenty of time to catch some rays either on the beach or poolside. It's an experience that delights every sense, leaving you fulfilled beyond your highest expectations.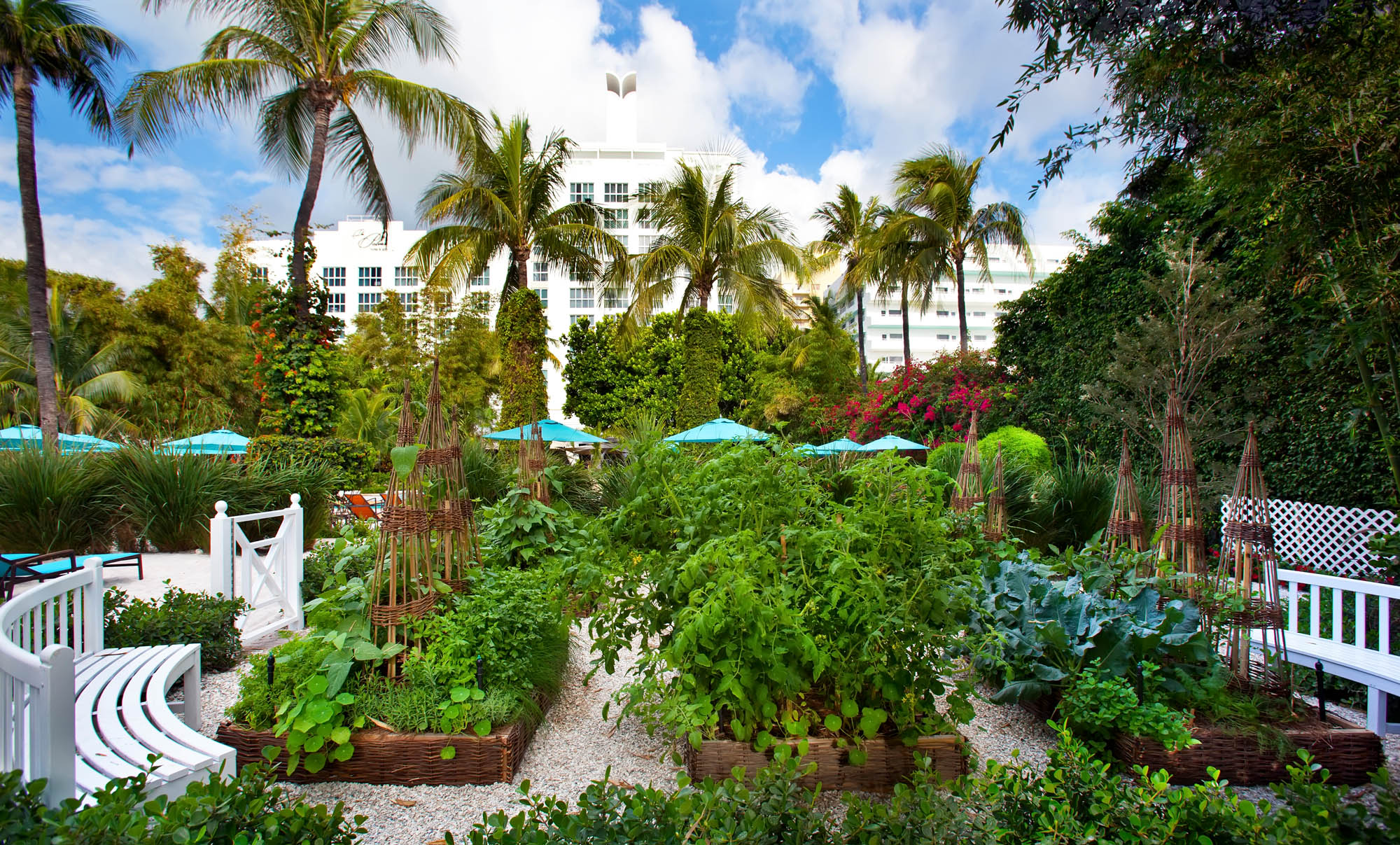 Part of living your best life is about practicing a healthy lifestyle. The Palms offers wellness opportunities that will replenish every essence of your being. Conveniently located just nine miles from the downtown Miami business district, and only 12 miles from Miami International Airport, this laidback oasis is a precious gem found among the many treasures of this magic city. Just minutes from the heart of South Beach, this nature-inspired utopia offers oceanfront views, environmentally friendly living, and the chance to spend your hours escaping into happiness.
The comfort of its amenities provides an all-around healthy experience. The Palms Hotel & Spa boast 251 newly renovated guest rooms and suites. Oceanfront rooms come with a majestic panoramic view overlooking The Palms' tropical gardens, its inclusive shoreline, and views of the Atlantic Ocean. Partial Ocean View rooms offer a taste of that with panoramic views featuring the tropical gardens as well as partial views of the ocean. If you should opt for a City View room, you'll be looking out over Collins Avenue and the gorgeous Miami Beach cityscape.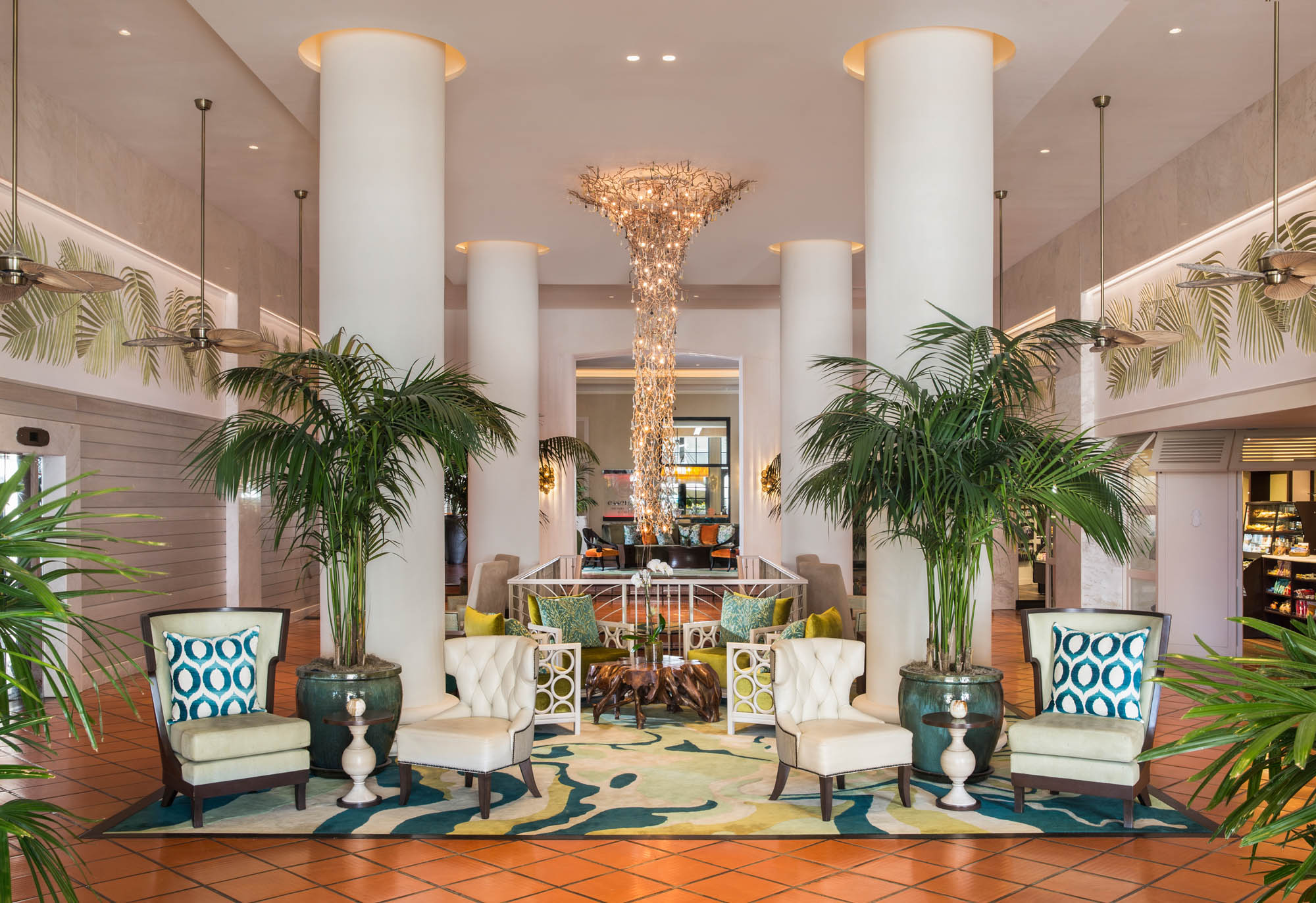 The rooms are mixed with light and dark tropical woods, bright, colorful fabrics, and bold accent pillows, bringing a touch of contemporary comfort to your stay. Whichever scenic adventure you choose to set your mood, it will be the cherry on top of your experience. With the option to personally curate your adventure, creating an itinerary that suits your desires will make your trip the ultimate dream vacation that you've wished for.
The Palms Hotel & Spa's Essensia Lounge is the ideal way to kick off your evening. Happy hours at this organic paradise are like little bursts of magic meant to lift your spirits. The colorful and cozy motif captures the tropical elegance that is consistent throughout the entire hotel. You can enjoy cocktails inside the main bar or outdoors on the covered lounge terrace. There is an artisanal and sustainable beverage menu for you to choose your drinks from. Essensia's Organic Chef's Gardens provide the fresh fruit and herbs found in the hotel's signature Essential cocktails. Imported, domestic, and craft beers are also available, as is their superior selection of wines. Most of their winemakers use sustainable farming methods, falling in line with The Palms' environmentally and socially responsible way of life.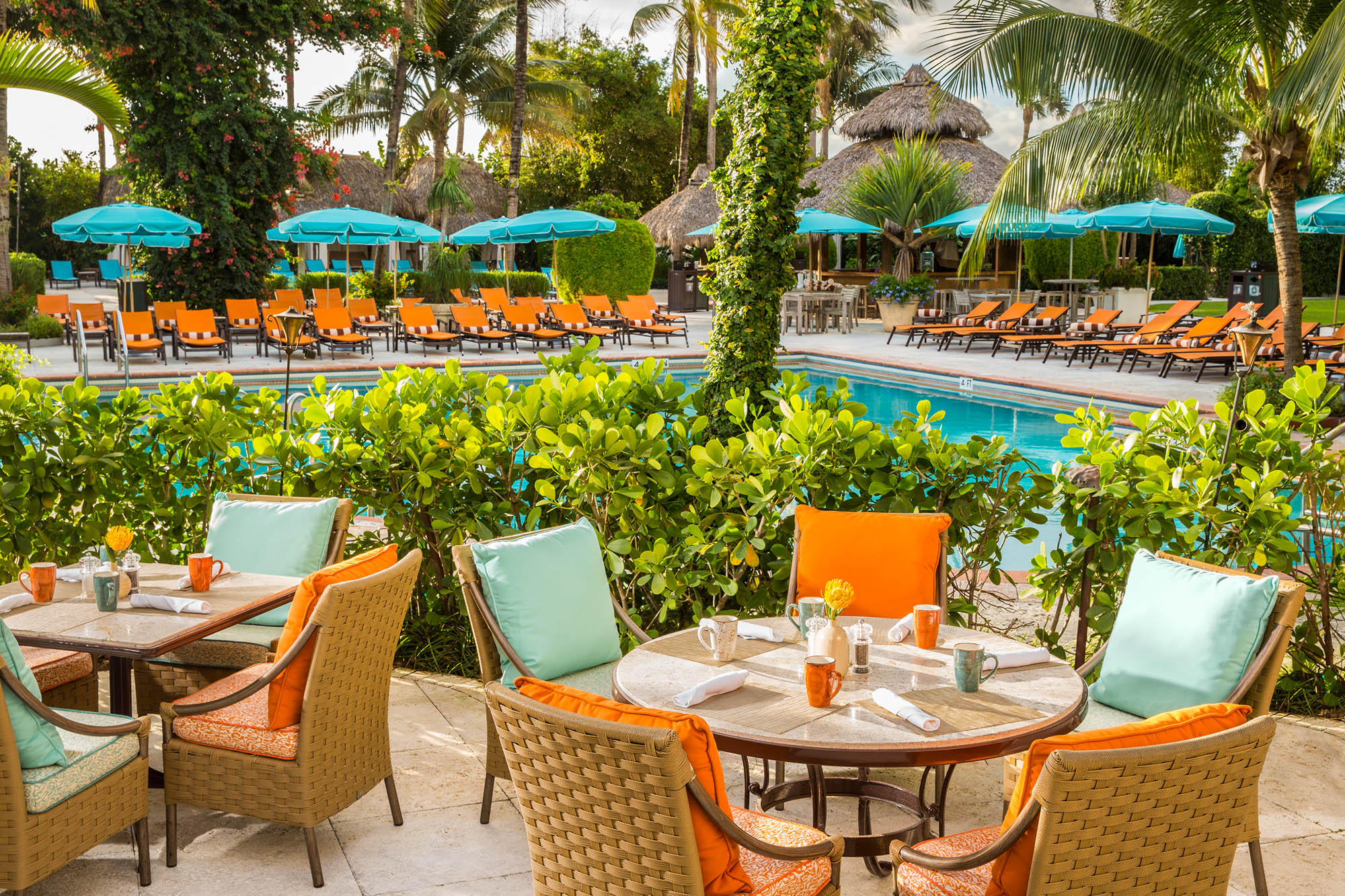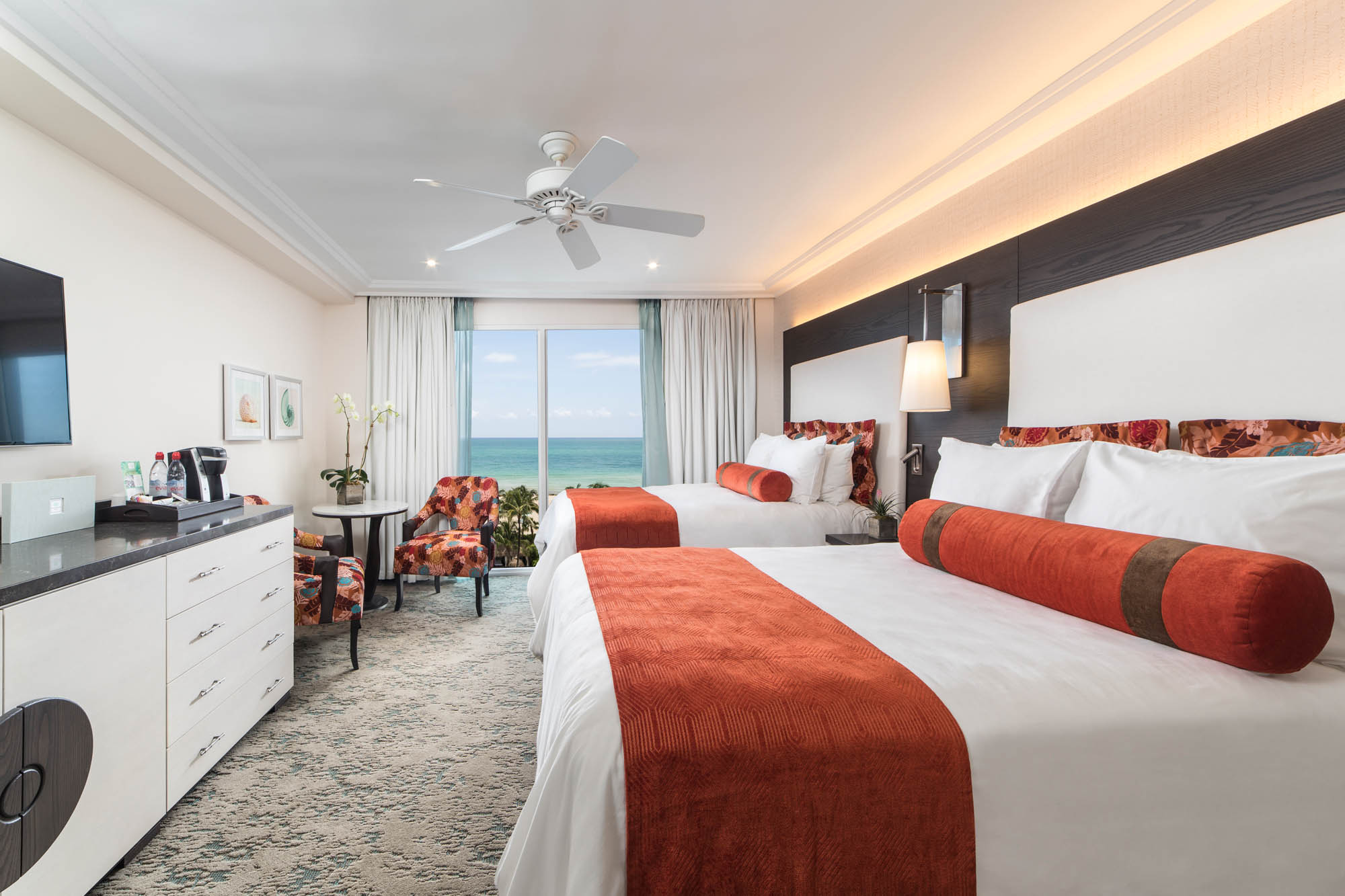 Essensia Restaurant hones in on the hotel's Caribbean appeal while giving patrons that sought-after farm-to-table experience. "Inspired by Nature" is a theme throughout the hotel that highlights its comprehensive green program. That philosophy is reflected here, as the restaurant's seasonal selection of natural gourmet cuisine comes with an emphasis on premium local and sustainable ingredients. The mouthwatering cuisine uses the best local ingredients to create dishes that taste like edible works of art. Everything from the staff to the food to the drinks to the atmosphere makes this restaurant one of Miami's most fabulous finds.
For the ultimate in rest and relaxation, hanging out poolside is where you want to be. You can lie in the sun, or, opt for a private tiki cabana. Tiki cabanas are located poolside and offer personalized service for those who care to indulge. The Tiki Bar is the go-to destination for beach-friendly cuisine and handcrafted cocktails. Their "Cocktail of the Day" special is always in rotation, keeping things pleasantly surprising for guests. Beachfront Cabanitas are also available for daily rental. Gorgeous views of the crystal blue sea will set your spirits adrift as you sail through your dream vacation.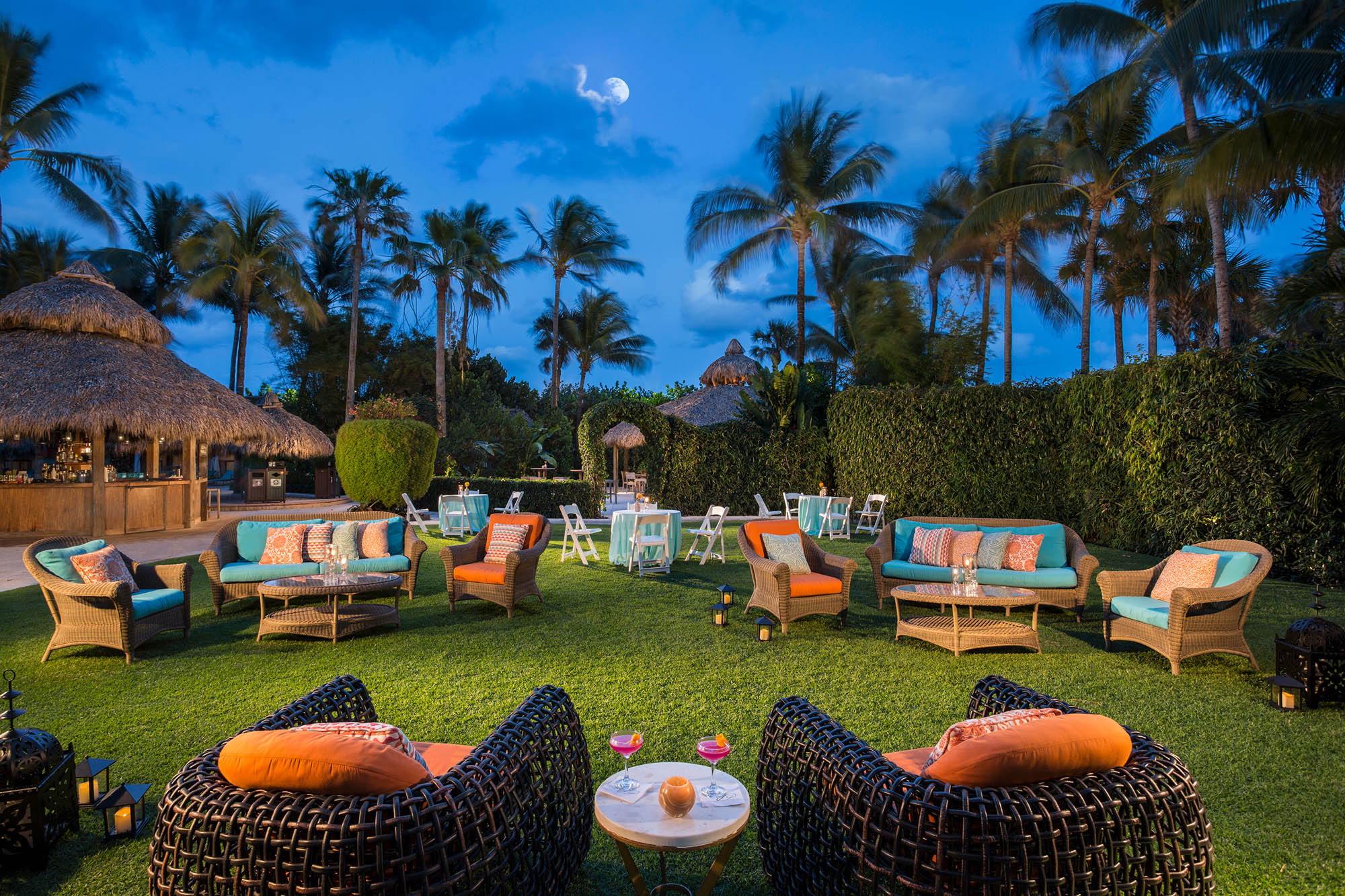 The award-winning AVEDA Spa is the pièce de résistance. The indoor and outdoor facilities offer personalized wellness experiences and rituals influenced by ancient Ayurvedic holistic philosophy. You can bask in the tranquility of the AVEDA Relaxation Room, enjoy the Steam Room, take advantage of their state-of-the-art HydroCapsule, or go for an outdoor massage in one of their Spa Tiki Cabanas during the cooler months. There is also a couple's suite, a hair and nail salon, and a retail store – because retail therapy is a wonderful way to relax.
Advertisements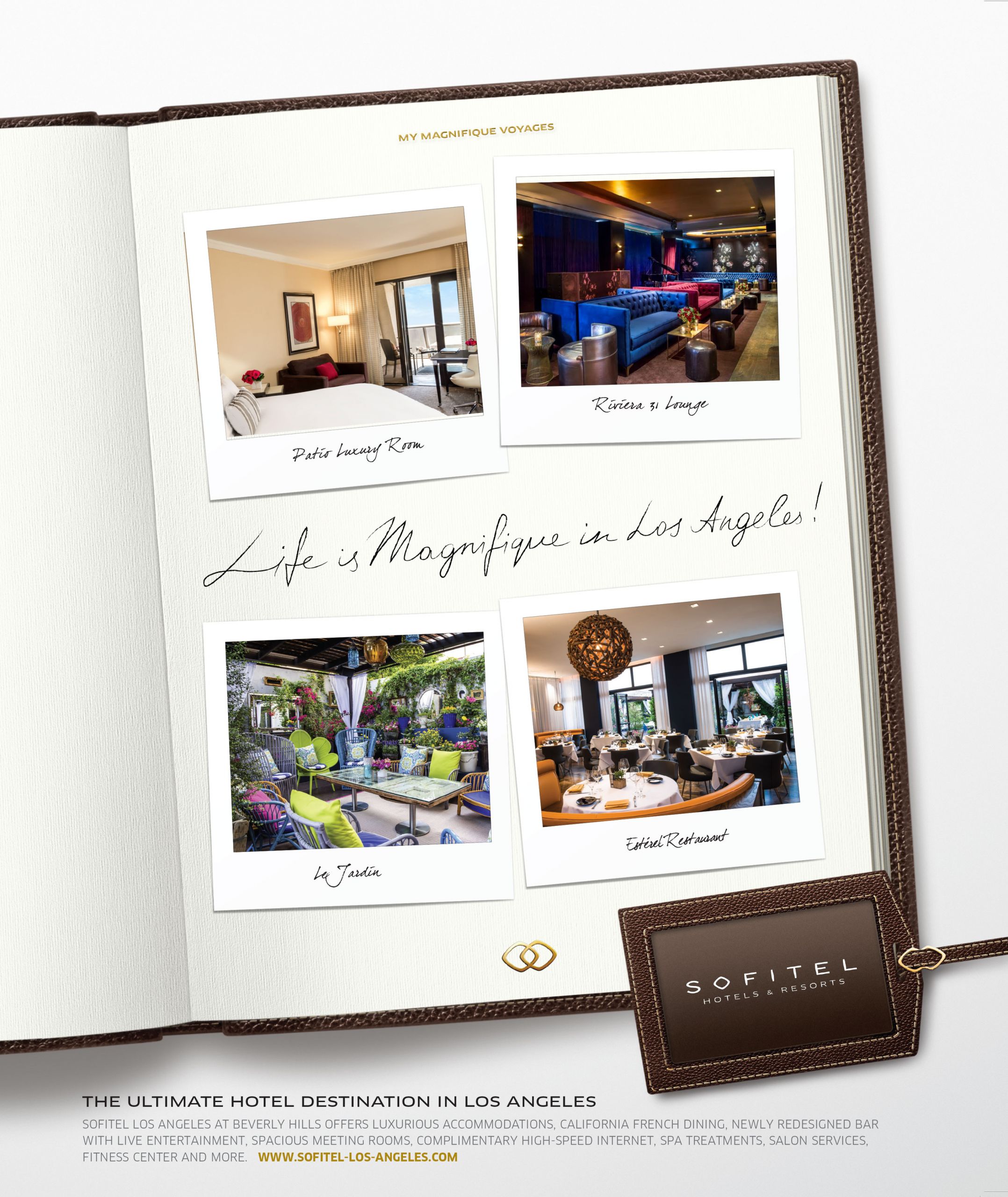 The Palms Hotel & Spa will have you feeling Zen in no time. You can wake up almost every day to a complimentary Vinyasa yoga session or dance your way through an energetic Zumba class to revitalize your soul. A trip here will bring you everything your spirit needs. All in all, it is the quintessential getaway made to nurture the only thing that can bring you true happiness – yourself.
www.thepalmshotel.com
Sari Cohen
Production: Inlove Media & Production