Having a timeless fashion sense is one way to never go out of style. Drake Bell has applied that keen approach to seemingly every area of his life – whether it's fashion, music, or acting.
By the early 2000s, Bell had become a familiar face on television. Starring in The Amanda Show, then Drake & Josh, Bell also made numerous appearances on other popular Nickelodeon shows. Acting and music have always gone hand in hand for Bell. Multiple songs made their way into many of his projects, including "I Found a Way," which was featured as the Drake & Josh theme song.
Throughout his career, Bell has done an excellent job at keeping fans on their toes. After a few albums and a variety of roles, Bell's spontaneity leaves us wanting for more. Part of Bell's beauty rests in the element of surprise. Certainly, you can expect him to keep releasing music, but, you also never know when he'll get an urge to drop a new track.
One surprise that fans can't wait to be revealed is the details of the long-awaited reunion between Bell and his former co-star, Josh Peck. Would it be a reboot? What would a new project look like? Who else would join them for it?
While Drake & Josh fans can't rule anything out, it's been hard to rule anything in either…
The world met Jordyn Jones in 2012 when she appeared as a dancer in "Abby's Ultimate Dance Competition." Her performances at the MTV Video Music Awards, the Nickelodeon Kids' Choice Awards, and on "Dancing with the Stars," led to a social media following totaling millions, catapulting her into the spotlight.
Jones' sparkling personality, warm heart, fun-loving spirit, and passion for music has made her the voice of a new generation. Recently, the 19-year-old released "Think About U," marking the first single from her EP, which is bound to capture some attention this summer.
Her unique mix of rhythmic pop and EDM shines an even brighter light on what Jones' future might look like. As the singer, actress, dancer, model, and social media influencer fully immerses herself into the next stage of her career, fans can't wait to see where she'll go.
With a new EP and an upcoming tour on the horizon, everyone is thinking about Jordyn Jones.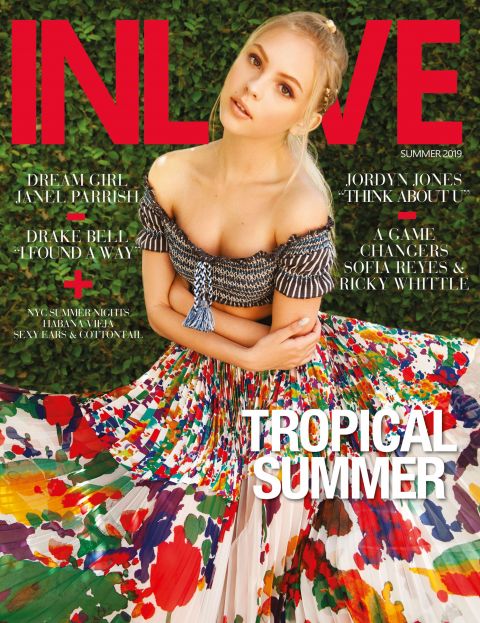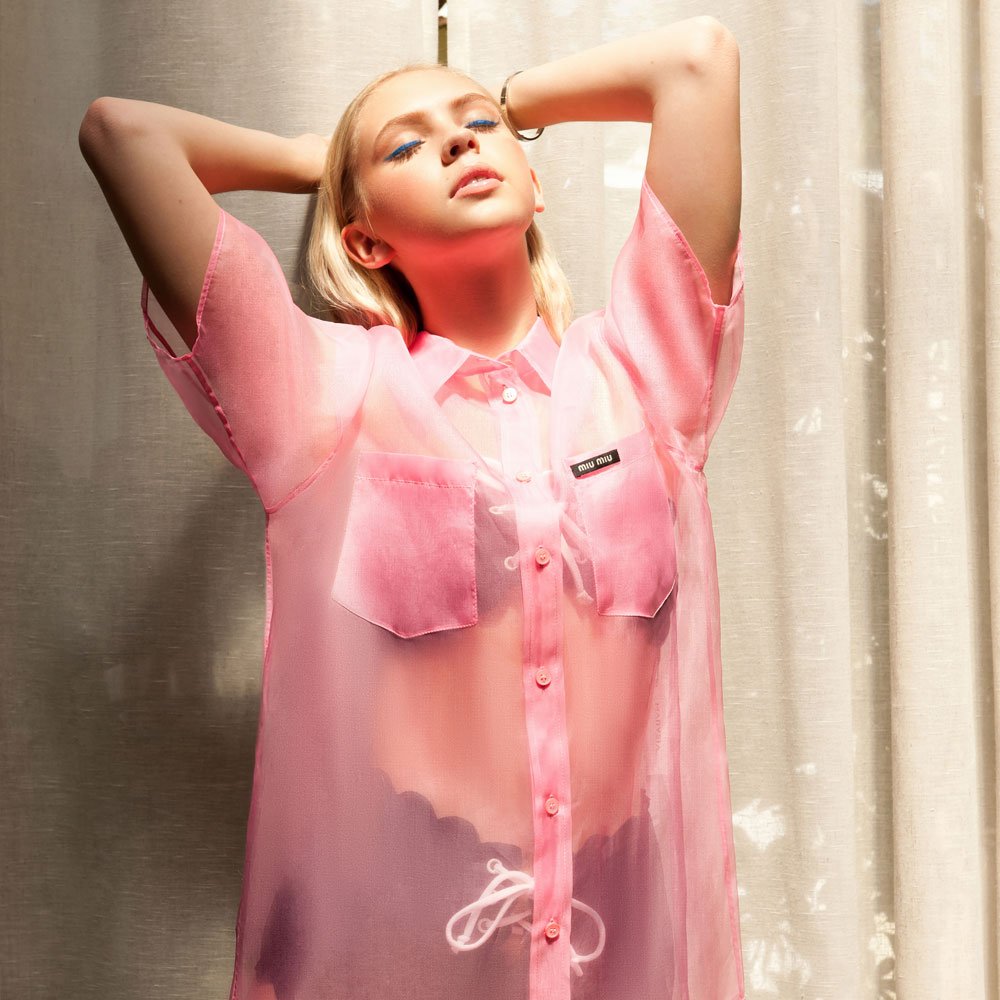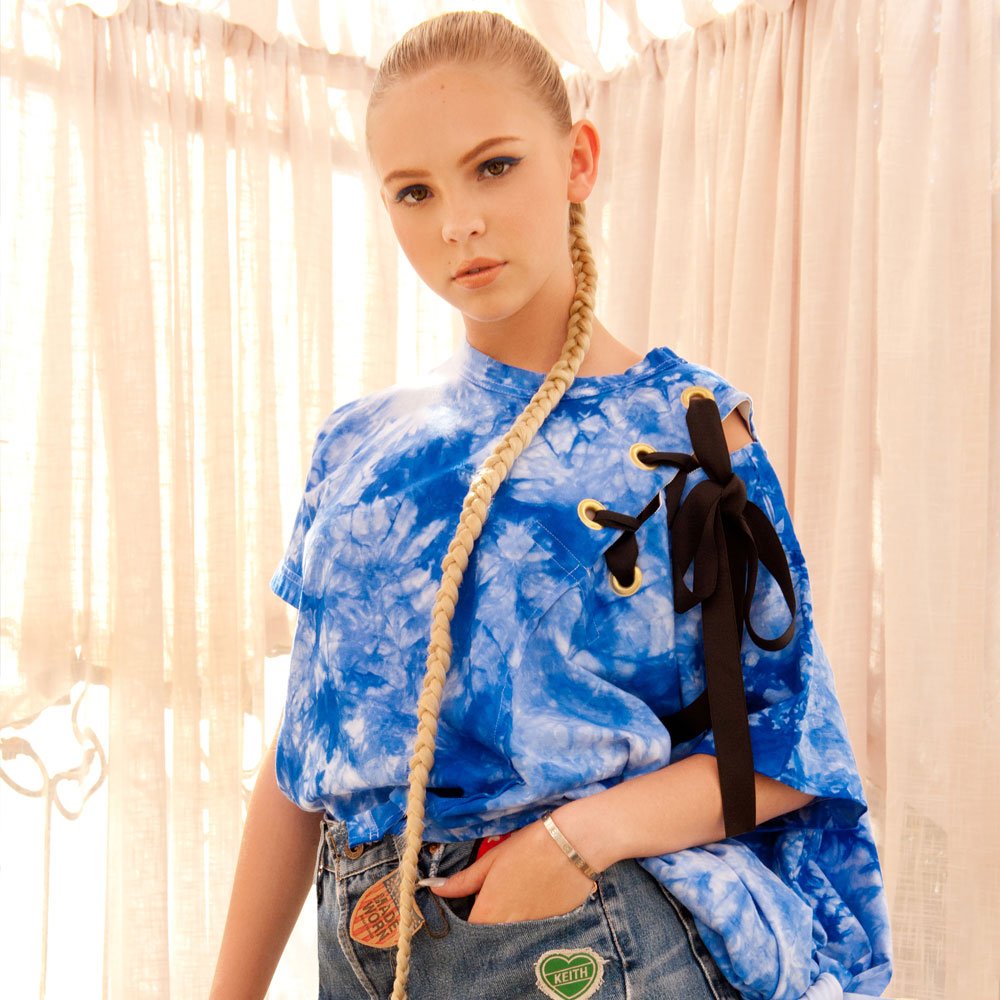 Sari: Being a singer, an actress, a dancer, and a model are all different talents. What do you love most about each of these things?
Jordyn Jones: Good question! I love everything I do for many reasons. What I love about singing is that I can express myself in many different ways, and I enjoy learning about the entire process. What I love about dancing is that whenever a song comes on that I like, I feel as though nothing wrong is going on in the world because I can tune everything out and it's the happiest feeling. For modeling, I love to just get into a groove and have fun with it. I am not a very shy person, so I can just loosen up, get in the zone and have fun playing to the camera. Although I haven't done too many acting jobs, it is actually a really unique experience to be able to play the role of another person and really dive into the different personalities of the characters.
Sari: Tell me about your inspiration behind "Think About U?"
JJ: "Think About U" was actually sent to me by the lovely Peter Hanna and Taylor Bird. When I heard the song for the first time, I felt such a vibe and wanted to learn the lyrics ASAP. I really connected with the lyrics, and I knew I wanted to record it and add my own flavor.
Sari: What was it like bringing this song to life and working with everyone who helped make it happen?
JJ: Working on "Think About U" was probably my favorite [and] hardest song to do. My boyfriend happened to be in the studio this day for the first time with me, so I was very tense and nervous. Luckily, my producer Damon Sharpe really helped me open up. I just wanted to make him proud; definitely, an experience that I'll always remember.
BEING IN LOVE IS THE MOST POWERFUL,
HAPPIEST AND MAGICAL THING TO HAPPEN
TO A PERSON. MY RELATIONSHIP MEANS
THE WORLD TO ME, AND I HAVE BEEN THE
HAPPIEST GIRL BECAUSE OF HIM.

Sari: Do you have a message you want listeners to take away from "Think About U?"
JJ: This song can be interpreted in multiple ways. What I like to do with my music, is to let someone listen to it, and have them tell me what they took away from it. That's what is powerful about music these days.
Sari: What's one fun fact about you that you think would surprise your fans the most?
JJ: Hmmm, good one! My supporters know so much about me. I really can't think of anything because my whole life is on the internet! I really want my fans to know the true, real me, so I don't hide anything from them.  I'm an open book.
Sari: Do you remember the first time you heard one of your songs playing in public? What was your reaction?
JJ: [Recently] when I released my song with Borgeous called "Leave," I was in a restaurant in West Hollywood with a small group of friends, and they started playing it! I immediately started taking a video to remember that moment forever! I was freaking out!
Sari: What is the Number 1 thing you are currently in love with at the moment?
JJ: The first thing I thought of was these breakfast potatoes from my favorite place where I live. BUT, other than that, "Think About U."
Sari: Is there a trend you would love to see come back?
JJ: Well, one trend I don't want to come back is camouflage pants. The trend I want to make a comeback would be crimped hair because that was my favorite style my mom would do on me for dance competitions and conventions.
Sari: What is your overall breakdown on social media and what advice can you offer others out about the pros and cons?
JJ: Social media is basically a job for me. It's not all fun and games. Everything I post I have to remember that millions of people will potentially see it. The pros are that I have so many people supporting me and helping to make all my dreams come true. The cons are the haters and the stress that comes along with it and learning how to not take everything to heart. People who troll others on social media are only trying to strike at a nerve, and the last thing that any of us should do is to fight back since that is what they want. Negative comments do not define me as a person.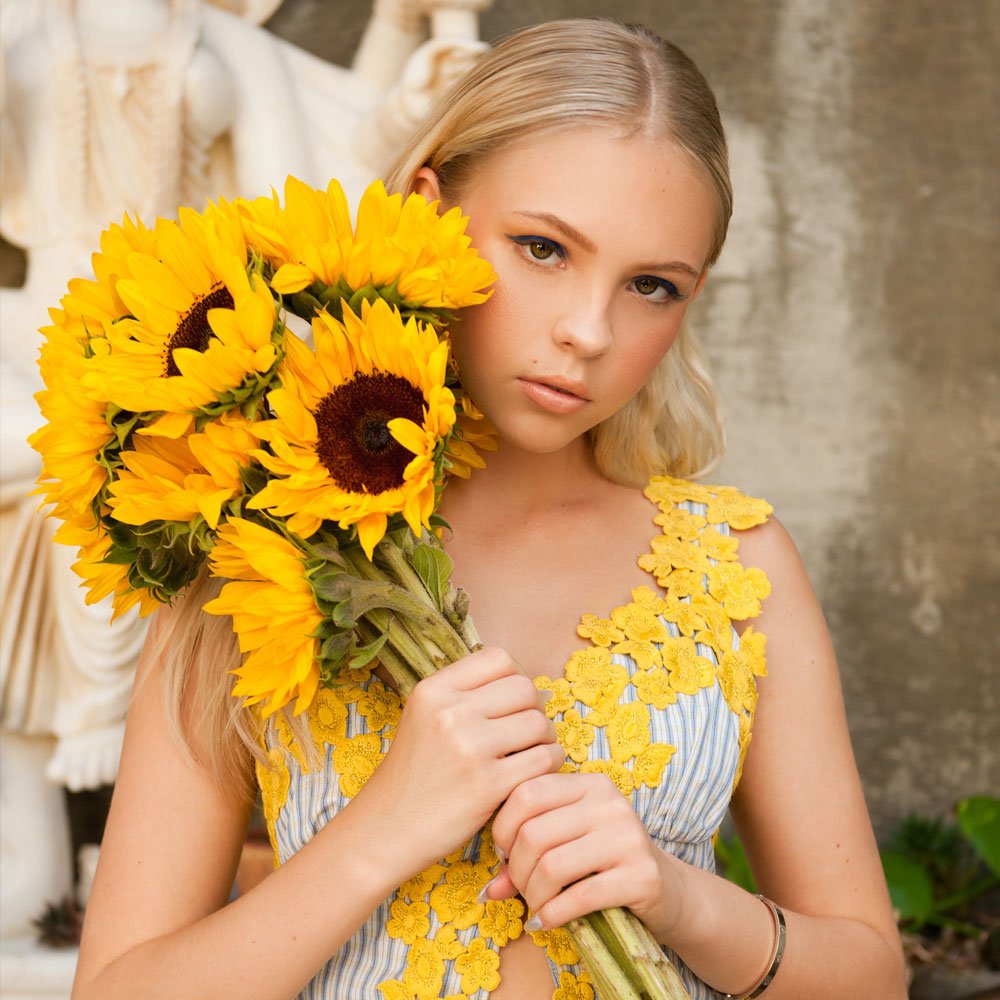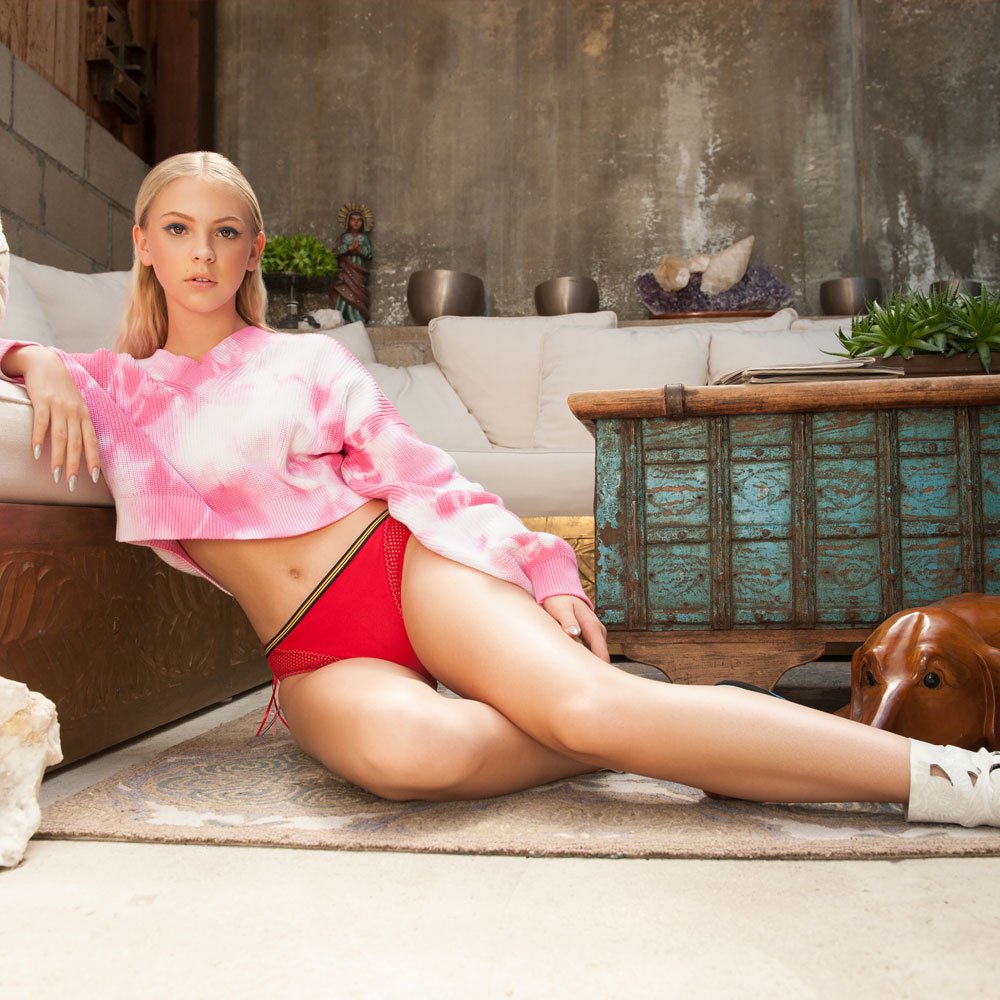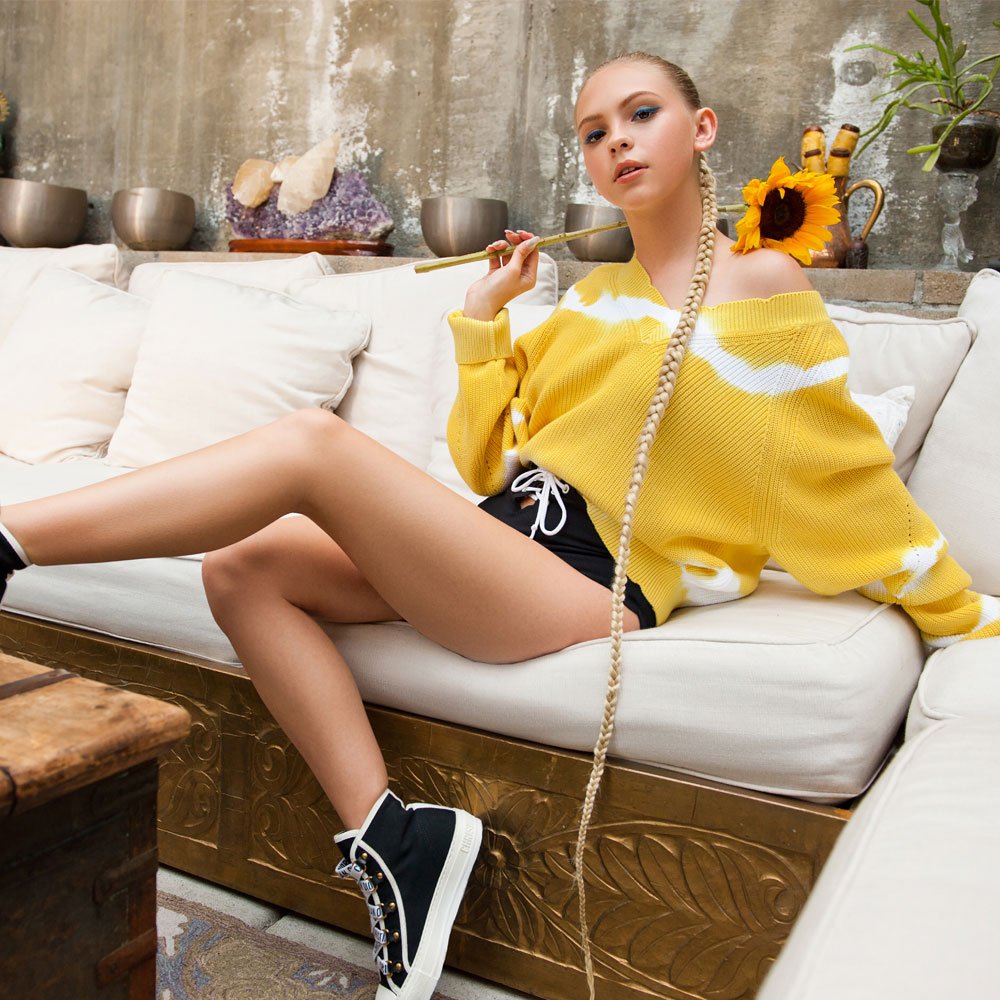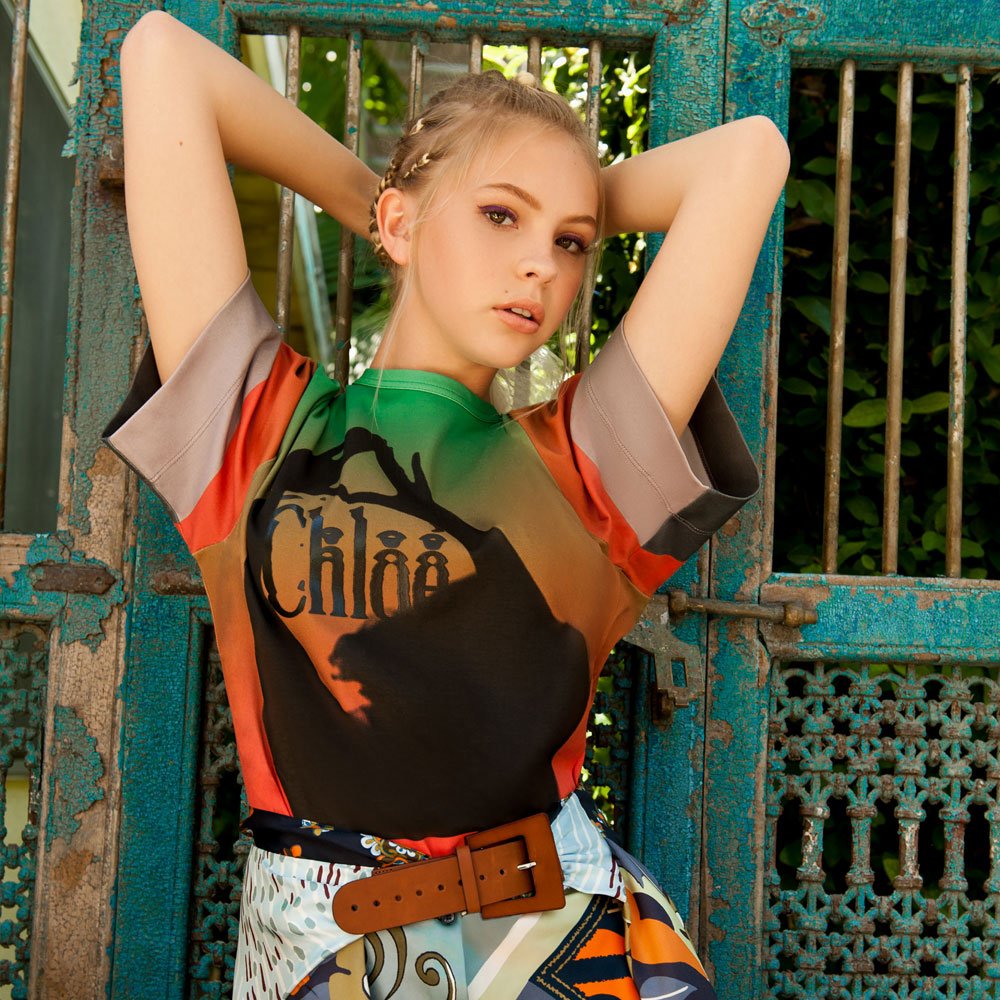 Sari: As an artist, what has been your proudest moment so far?
JJ: I would say that my proudest moments all happened [recently]. My song playing in the restaurant, and I had a billboard with Borgeous for our song "Leave" in Hollywood. My parents cried when they saw it.
Sari: Since we are INLOVE Magazine, I do want to talk more about love. Tell me what being "in love" means to you?
JJ: Being in love is the most powerful, happiest and magical thing to happen to a person. My relationship means the world to me, and I have been the happiest girl because of him.
Sari: Do you have any tips or sweet moments with your boyfriend you could share, that you think adds love into a relationship?
JJ: We recently went to Coachella together, and it was one of my favorite memories so far with him. We were both so happy and just dancing around with each other, just being ourselves. Tips I would have is that in order to keep your relationship strong, you should try something different. We get into a routine and always go to the same "date night" places like the movies or dinner, but doing something different together definitely sparks something new and fresh. Sharing new things with someone you love is priceless.
Sari Cohen
Creative Direction/Stylist: Elena Vasilevsky
Photographer: Ryan Jerome
Production: Inlove Media & Production
Makeup: Uzo (Using Nars Cosmetics)
Hair: Nathaniel Dezan @Opusbeauty
Fashion Can Be Purchased At Saks Fifth Ave, Beverly Hills
Advertisements