Hailing from Argentina, beloved singer, songwriter, and actress Emilia takes the world by storm one sultry song at a time. With last month's "Tu Recuerdo" featuring urban icon Wisin and reggaetón artist Lyanno, Emilia shines on this collab, making way for women, once again, championing the message of female empowerment.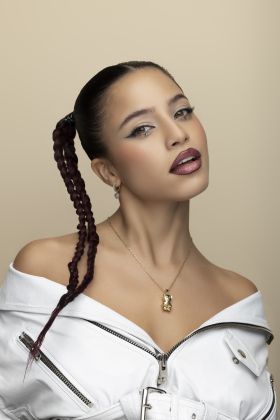 2022 was a breakout year for Emilia. She was among the top female talent at Latin Music Week's 'Women on the Rise' Panel. That same week, she received her first gold plaque in the U.S. for her hit single with Duki, "Como Si No Importara." The international sensation also earned a nod from Billboard for her impeccable style. Her unique flair for fashion has become a trademark, as much as her music. Emilia takes every chance to create something special out of each endeavor by embracing expression as its own art form. Her versatile looks have garnered attention from icons such as Donatella Versace. "I felt so honored to have Donatella post me on her Instagram," Emilia says of the style icon's online praise. "I am such a fan of hers; it was truly a dream to wear so many of her pieces."
Emilia also drew attention at the Alice + Olivia show during NYFW. Her ability to channel her essence through fashion moves Emilia into trendsetter status. Flowing effortlessly from fierce and sexy to sophisticated and sleek highlights the artist's range. Whether it's fashion or music, Emilia adds sparkle to everything she does. Dazzling fans with her character have made her a force in entertainment on multiple levels.
Last year, both of her tours caused an overwhelming response from fans. Her 22-date national tour sold out in her home country, and then she shattered record-breaking ticket sales in Europe. Over the summer, Emilia launched her debut album titled Tú Crees En Mi?. The well-received compilation earned her chart-topping recognition. Between her popular songs, daring style, and exhilarating visuals, her live shows have become a phenomenon across the globe. Emilia's fiery performances electrify crowds with alluring vocals and artful choreography. "I feel empowered," Emilia tells INLOVE Magazine about her success. "I am being honest to my music and what feels right. This means that my fans feel that and support me the whole way."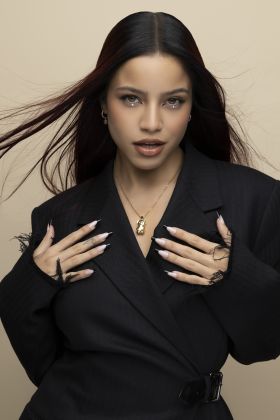 Since her first release as a solo artist, Emilia has become known worldwide for hits that have garnered over 1.9 billion streams across multiple platforms. Her multi-platinum and gold tracks include "Perreito Salvaje" with Boza, "Rápido Lento" with Tiago PZK, "De Enero a Diciembre" with Rusherking, "Intoxicao" with Nicki Nicole, "Como Si No Importara" and "Esto recién empieza" alongside Duki, "Underground," and "La Chain," an interpolation from the Destiny's Child hit "Independent Women."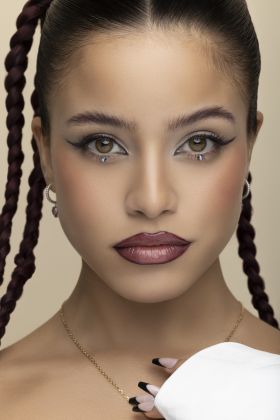 "If I had to dream big," Emilia says, "I would love to collaborate with someone like Riri or even Beyoncé. Being able to do an interpolation of the Destiny's Child track 'Independent Women' was a dream come true."
2023 has already proven to be a stellar year for Emilia. She made her debut performing for the first time as a soloist at the Viña del Mar Festival, earning her a roaring standing ovation. Her top moment came when she won the Silver and Gold Gaviotas, reaffirming the respect she continues to receive from the artistic community and the affection she earns from her fans. Today, Emilia stands as one of the greatest urban pop artists in the world.
"My fans inspire me, my music inspires me, being home close to my family inspires me, but also being on stage," Emilia says. "Life is a balance, and I think creating a life that you love creates a beautiful life that you can be in love with."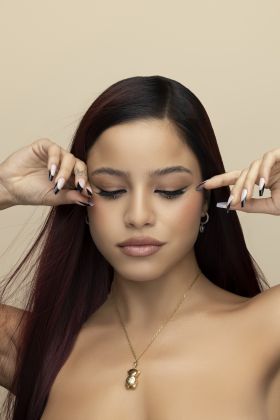 Emilia is in her best artistic moment, thanks to her unique music, talent, charisma, and beauty. "Being beautiful on the inside means being honest and staying true to who you are," Emilia shared. "My fans have been there the whole step of the way, and I want to make sure I leave a mark, that I leave them feeling even more empowered."
Advertisements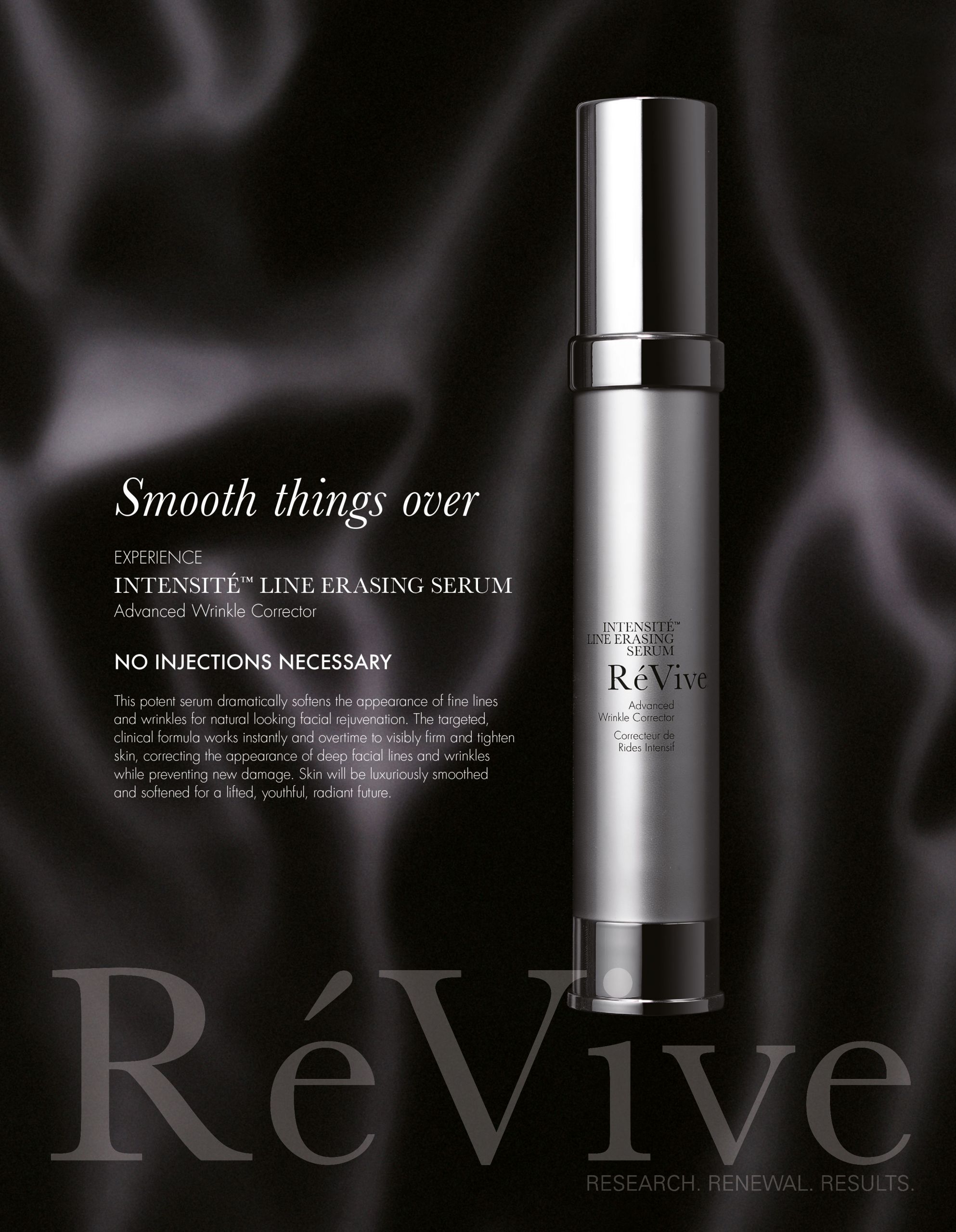 Words by Sari Cohen
Advertisements