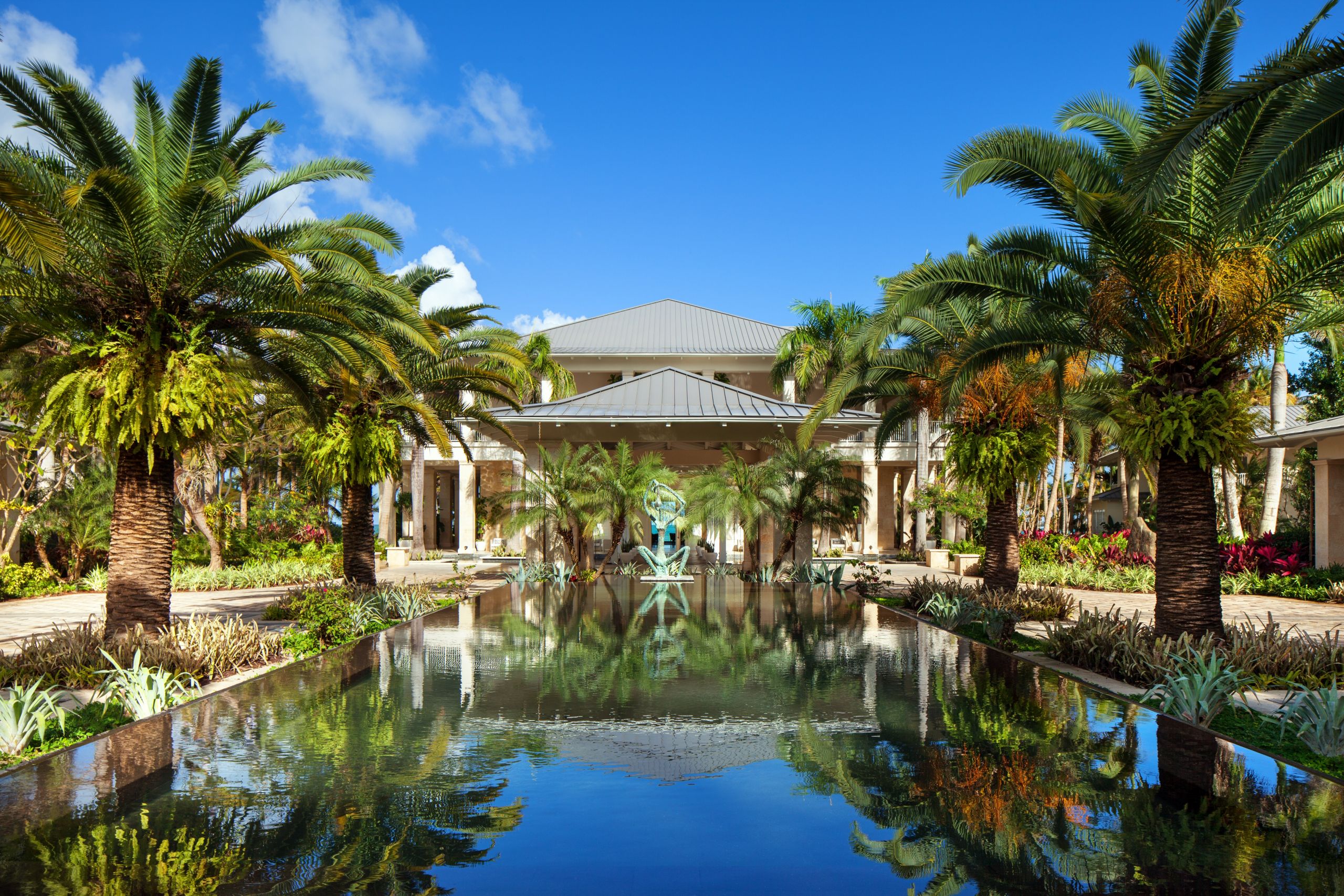 There's more to Puerto Rico than beaches and tropical drinks, which are truly amazing! From colonial towns to rainforests, street markets, and coffee plantations, there are infinite reasons to visit this beautiful island. There are really two sides to the island of Puerto Rico. The one known for rest, relaxation and cocktails, and the one beloved by outdoor adventure adrenaline junkies. Isla Encanto Puerto Rico has a lot to offer.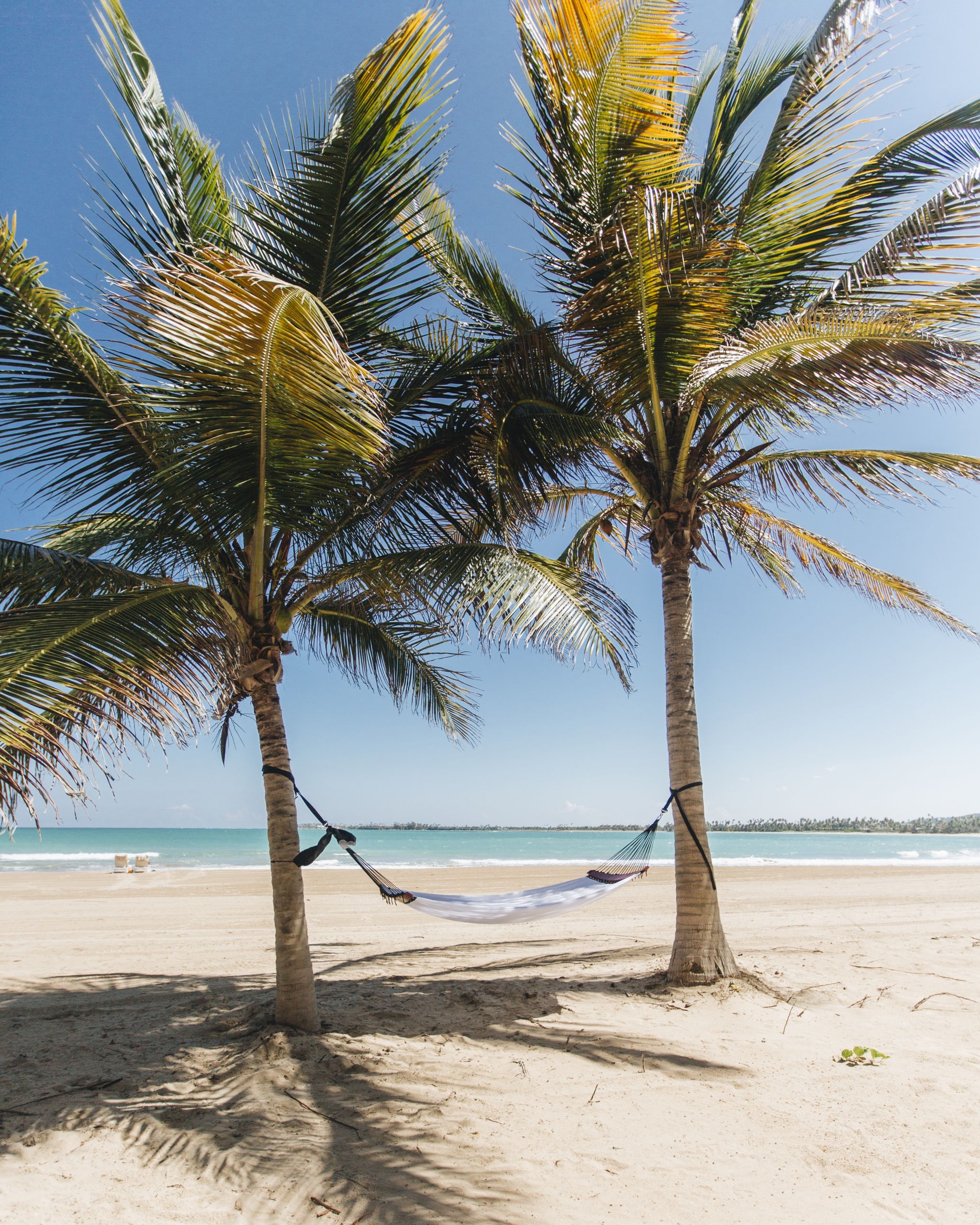 If you're the one looking for your next beach holiday, the best place to settle is The St. Regis Bahia Beach Resort at Rio Grande – it's the property that Caribbean daydreams are made of. Located on a former coconut plantation and situated between the El Yunque National Forest and Espíritu Santo River State Preserve, The St. Regis Bahia Beach Resort boasts 139 guest rooms and suites with private terraces and stunning ocean and garden room views. The spectacular 483-acre resort embraces the island's striking natural beauty with verdant landscapes, 2 miles of secluded beach, and two private bird sanctuaries. It is the Caribbean's first and only certified Gold Audubon Signature Sanctuary, Puerto Rico's first AAA Five Diamond rated resort and a Forbes Travel Guide Five Star rated resort. The property is a short 30-minute drive from the vibrant town of Old San Juan, which is the largest hub in the Caribbean.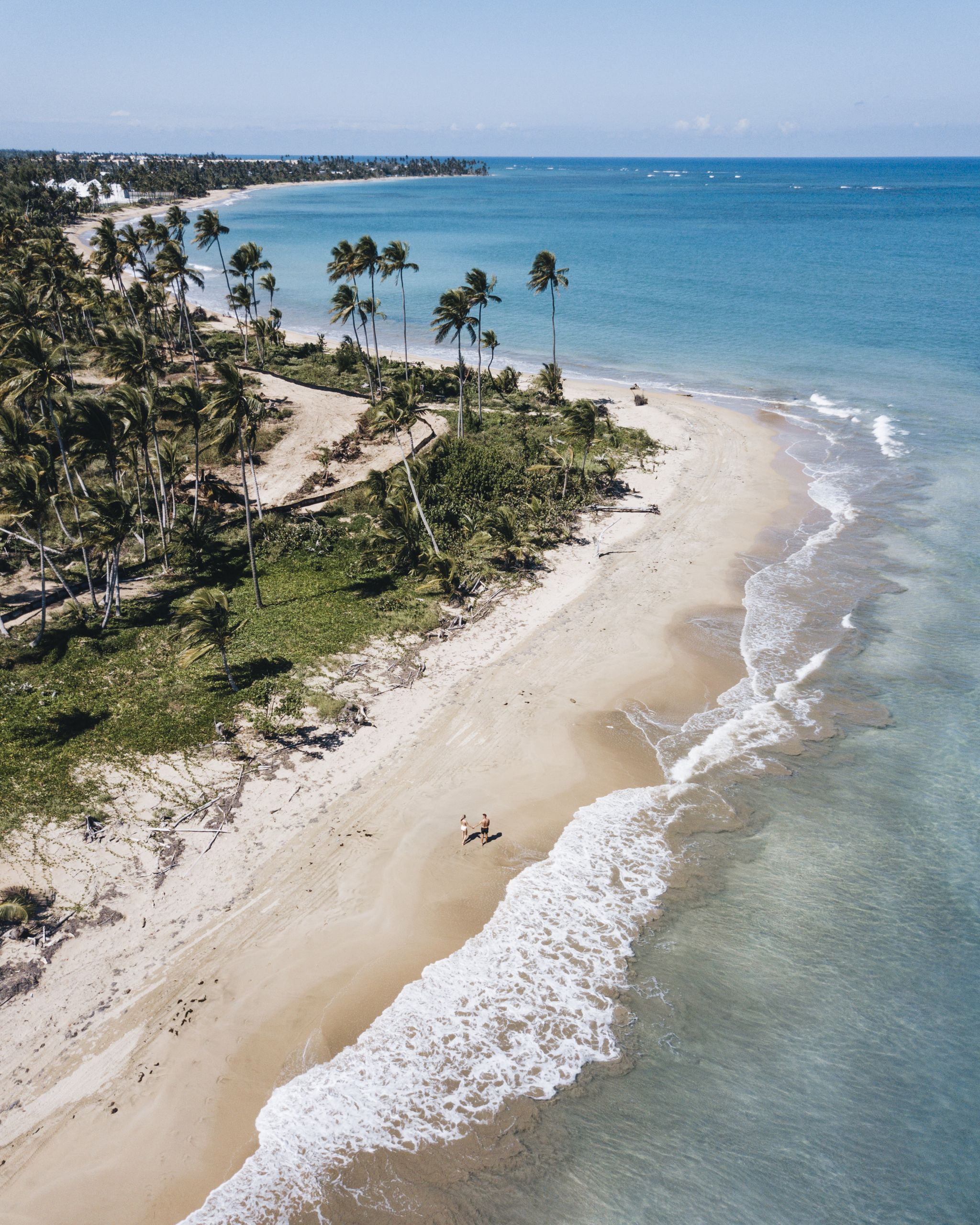 Bahía Beach is the first and only resort in the Caribbean to be awarded with the Gold Signature Sanctuary certification by Audubon International. Nestled in a two-mile sandy beach on the northeast coast of the island of Puerto Rico, Bahia Beach is an idyllic location at the foot of a natural reserve of 483 acres. Over 65% of the property is preserved as green areas, sanctuaries and nature trails. It adheres to the highest standards of sustainability and conservation of nature.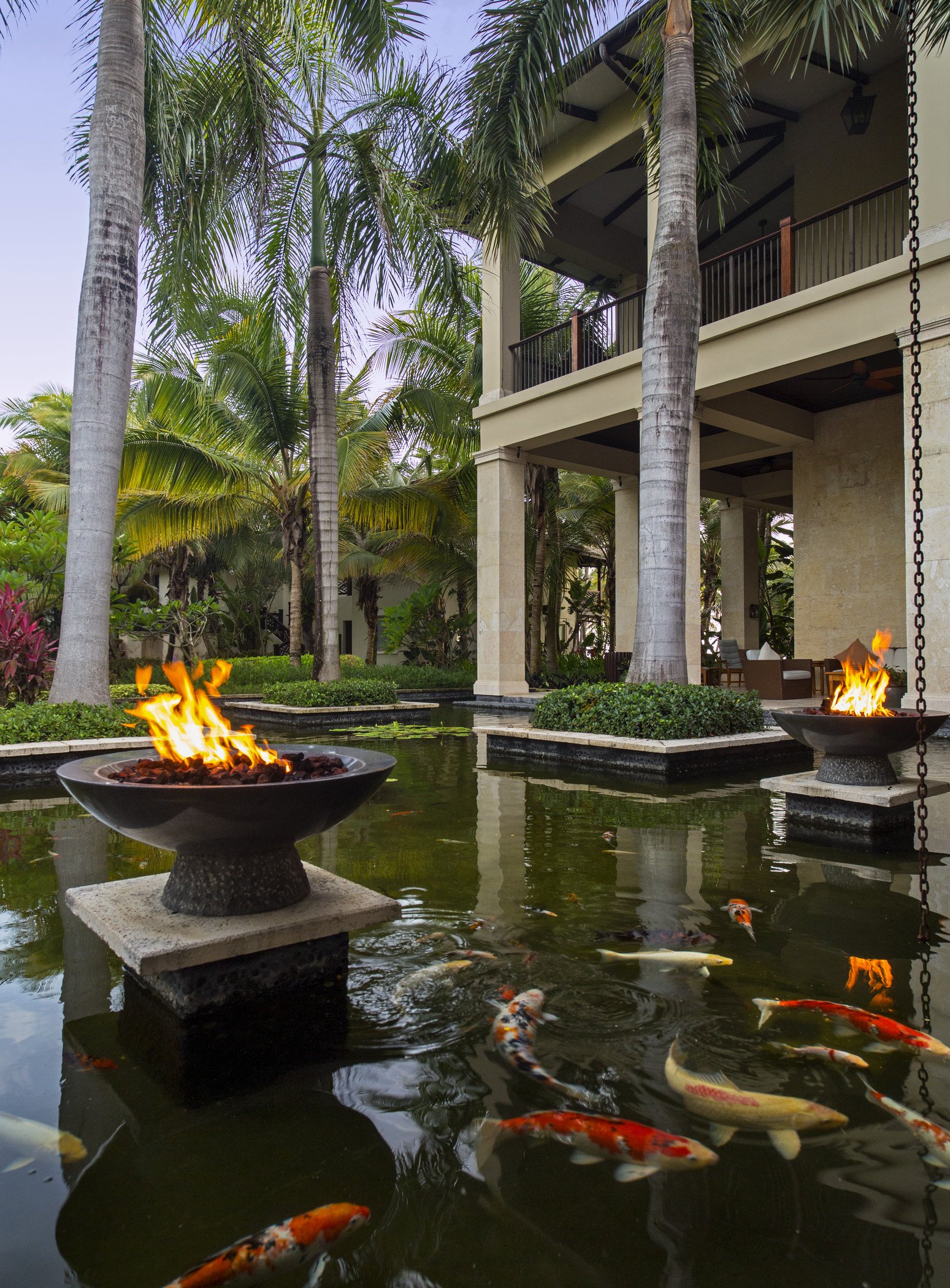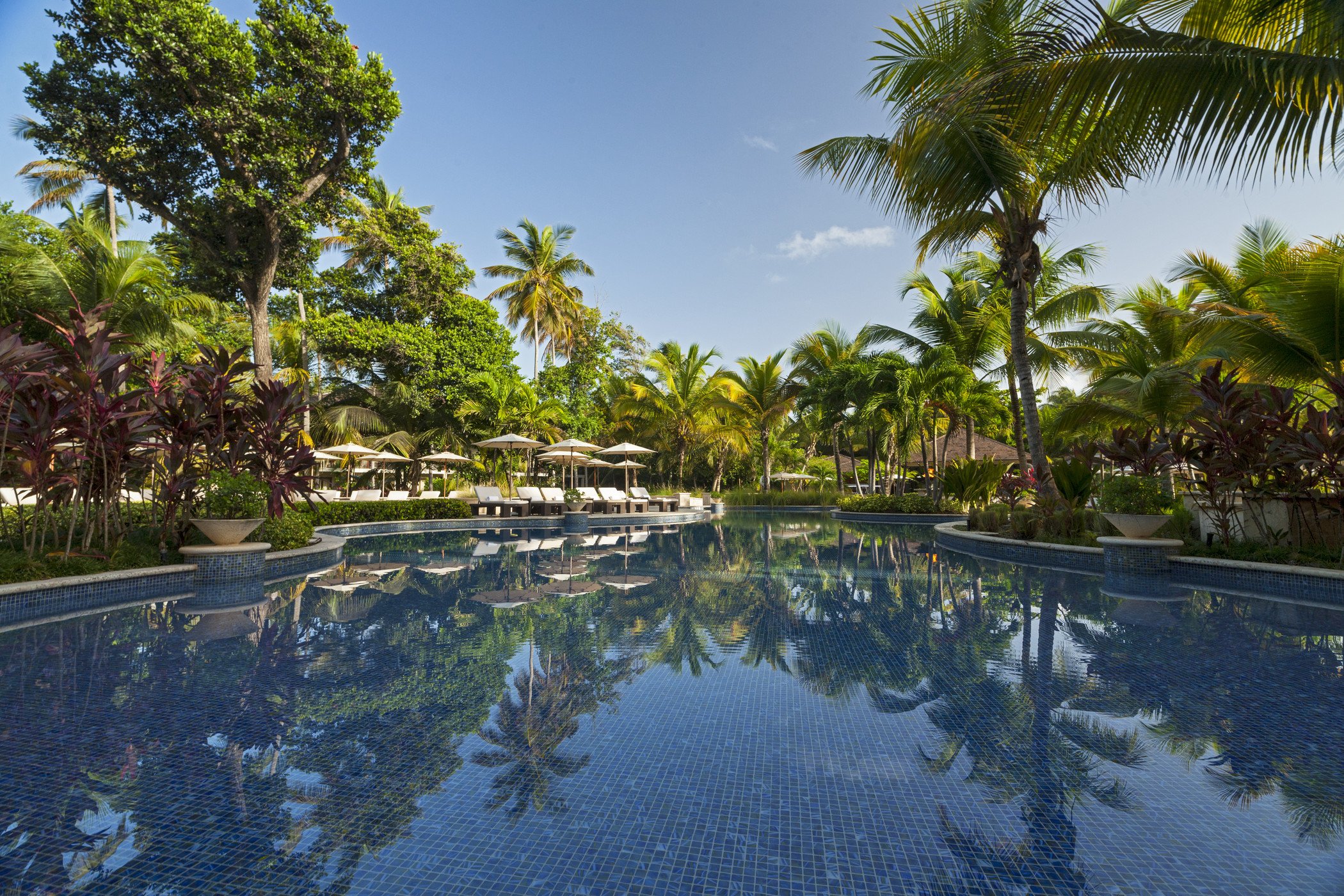 St. Regis Butler Service has been a treasured hallmark of the St. Regis experience for over one hundred years. From a perfectly pressed garment ready for an exquisite dinner, to a morning French pressed coffee, St. Regis Butler Service ensures that unique preferences are known and addressed flawlessly at our St. Regis Bahia Beach Resort.
With fantastic beaches, incredible waves, and stunning coral reefs, you'll find your beach holiday to meet your every wish. If you're craving action, you can go hiking through the rainforests, considered some of the wettest on Earth, or head into the mountains for some awe-inspiring views. Puerto Rico's culture is unmistakably fun and includes incredible cuisine, vibrant music and dance, and sports activities.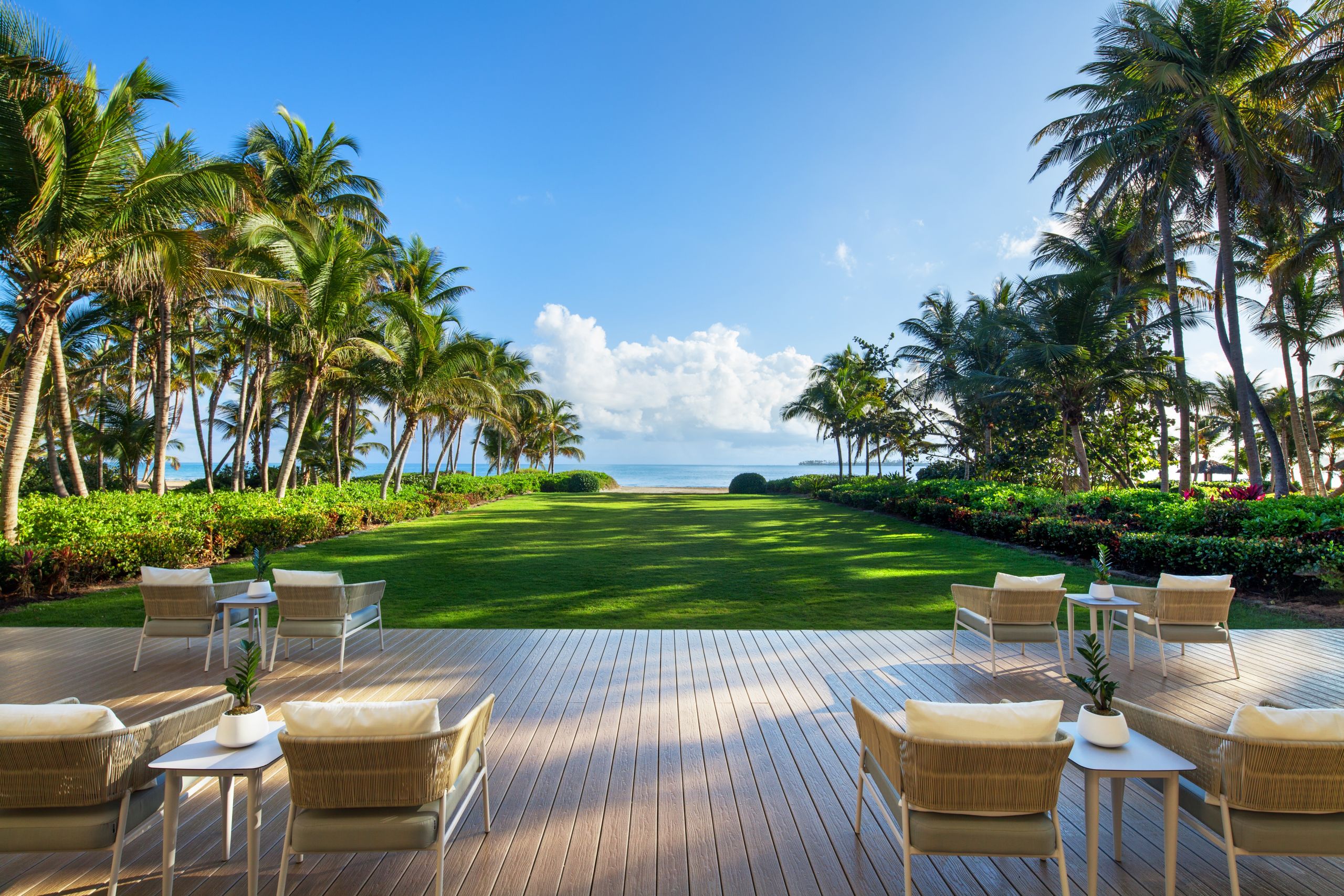 Tucked inside a tiny islet that protects the harbor, San Juan is an old town, settled by colonists roughly 100 years before the Mayflower landed in Massachusetts. It's only 30 minutes' drive from the resort. This incredible town balances an intense modern energy with bona fide historical roots as one of the oldest settlements in the Americas. You can explore the best bars, authentic cuisine, galleries, night life, dancing and shopping.
The intimate St. Regis Bahia Beach Resort features a tennis center, a golf course, as well as 4 miles of nature trails, 70 acres of lakes and a boat house for water sports. Most of the guestrooms overlook amazing ocean and garden views setting a new standard in luxury accommodations.
The St. Regis Bahia Beach Resort
State Road 187, KM 4.2
Rio Grande, Puerto Rico 00745
Elle Taylor
Production: Inlove Media & Production
Advertisements