Having a timeless fashion sense is one way to never go out of style. Drake Bell has applied that keen approach to seemingly every area of his life – whether it's fashion, music, or acting.
By the early 2000s, Bell had become a familiar face on television. Starring in The Amanda Show, then Drake & Josh, Bell also made numerous appearances on other popular Nickelodeon shows. Acting and music have always gone hand in hand for Bell. Multiple songs made their way into many of his projects, including "I Found a Way," which was featured as the Drake & Josh theme song.
Throughout his career, Bell has done an excellent job at keeping fans on their toes. After a few albums and a variety of roles, Bell's spontaneity leaves us wanting for more. Part of Bell's beauty rests in the element of surprise. Certainly, you can expect him to keep releasing music, but, you also never know when he'll get an urge to drop a new track.
One surprise that fans can't wait to be revealed is the details of the long-awaited reunion between Bell and his former co-star, Josh Peck. Would it be a reboot? What would a new project look like? Who else would join them for it?
While Drake & Josh fans can't rule anything out, it's been hard to rule anything in either…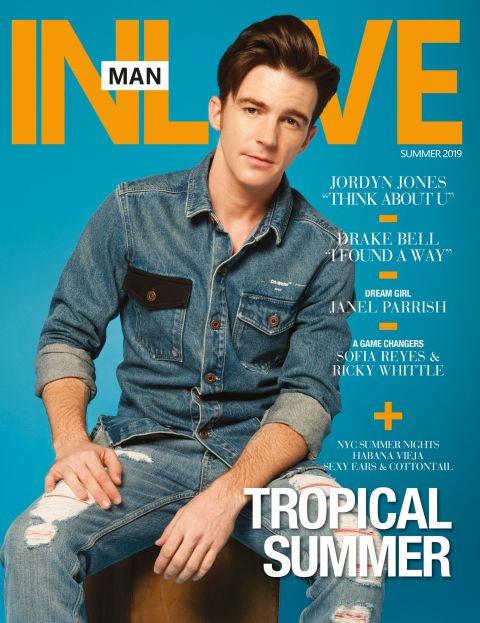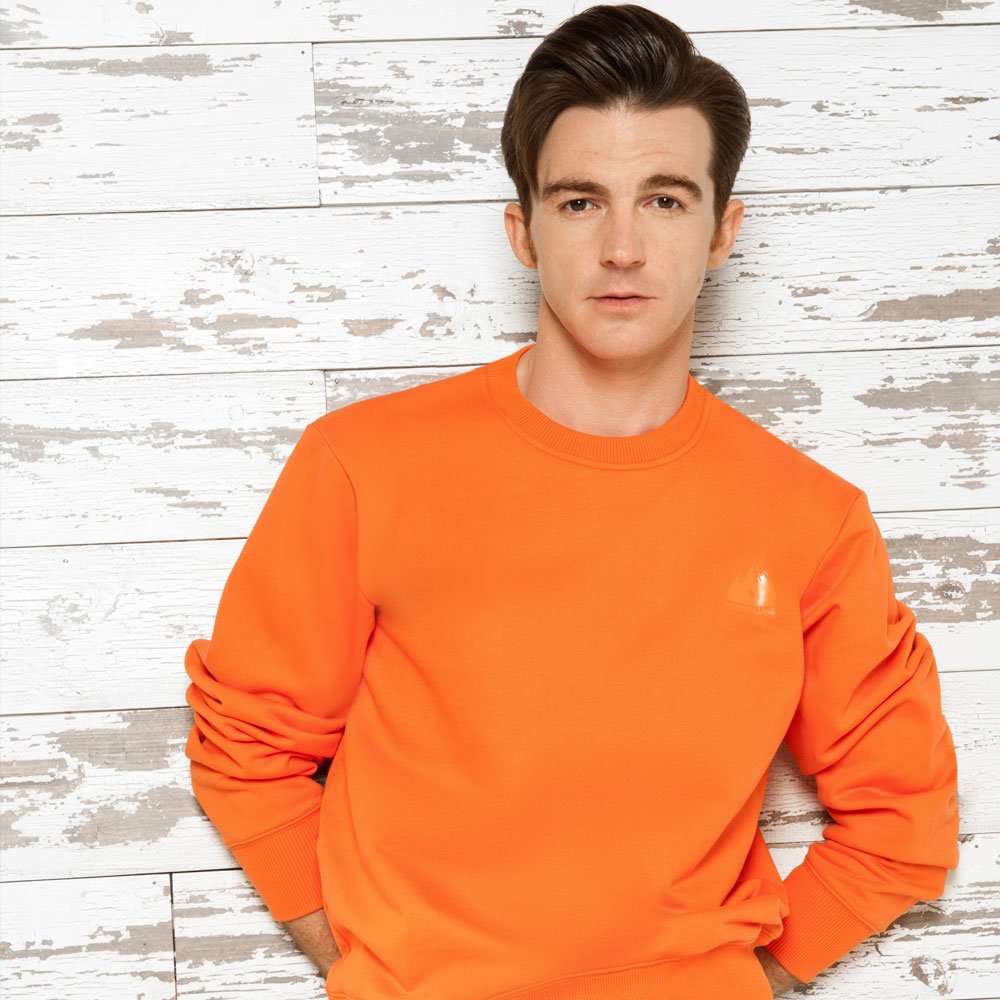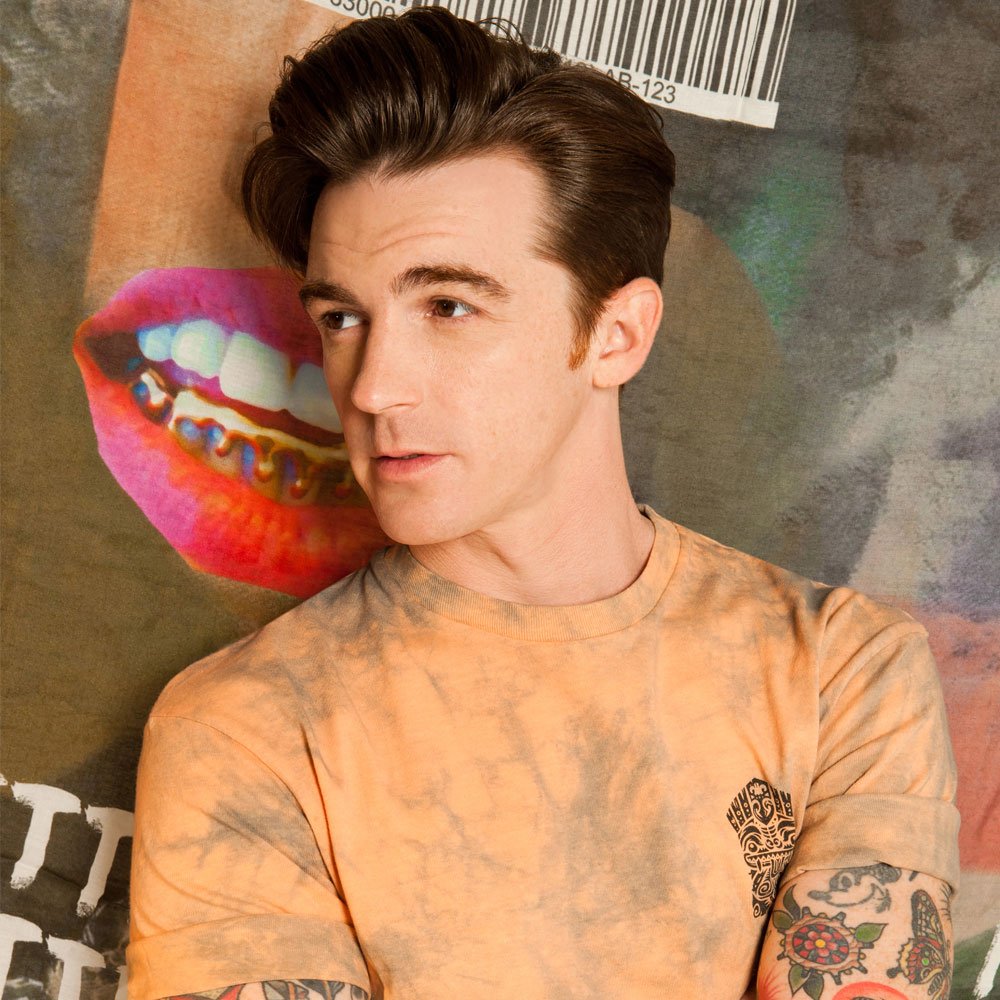 Sari Cohen: Since we're on set shooting for the summer issue of INLOVE Mag, I want to talk about your love for fashion. What inspires your style?
Drake Bell: Anything that's timeless. I'm into anything vintage or anything that's a throwback. The 1950s and '60s have a lot of timeless fashion that often repeats itself.
Sari: Tell me about your love for Gucci.
DB: I just like Gucci right now. I think Alessandro [Michele] is doing some cool stuff. It's interesting. I've always liked the late '60s, '70s rock and roll, punk rock look. I really like flashy rock stars like Elton John and David Bowie. I think that Gucci is doing a lot of cool rock and roll stuff right now.
Sari: Well, your choices are really bold. I feel like no matter what you do; whether you're in a sweater, a tee, or a suit, it's very distinct. It seems to be a good description of who you are.
DB: Thanks. My whole life, I've always been drawn to bold patterns, crazy patterns, stuff that's just different. I like to wear something where I would probably be the only person that's going to show up somewhere wearing something like that.
"FINDING NEW ARTISTS' MUSIC, THE BEACH, MEETING NEW PEOPLE, LETTING
GO OF THE THINGS THAT WON'T ADD ANYTHING POSITIVE TO MY LIFE,
ADVENTURE, GOING OUT, VIEWS AND SUNSETS, TEA, SPENDING TIME WITH
MY FAMILY AND WITH MYSELF, AND GOING TO CHURCH FREQUENTLY
Sari: Speaking of bold and unique, I want to talk about your tattoos. Which was the first one that you got and what was the story behind it?
DB: The first tattoo I ever got was John Lennon's glasses on my back. I've had since had those covered because everybody thought they were Harry Potter glasses…
Sari: Which could also be a cool story…
DB: Yeah, not as cool [laughs]. No, I was a kid. I was like 16 or 17, I went in, and I got John Lennon's glasses because I'm a huge John Lennon fan. Then, throughout my whole life, it was like, "why do you have Harry Potter glasses on your back? Are you a big Harry Potter fan? You should have the lightning bolt." So, I've since had those covered.
Sari: Do you have a favorite?
DB: Probably the one that I had it covered with. It's a big eagle carrying the American flag.
Sari: Jumping into music now, I know you teased some new music recently. What's going on with that?
DB: Yeah, I just dropped a new EP. I'm always releasing music randomly. There's no plan behind it. I get excited, and so when I finish something, I put it out. I've been working on all kinds of different types of music. The music that I listen to is eclectic, and the music I like to make is the music I want to listen to. I've got a song out right now that's more reggaeton. My last EP was more, I don't know, urban? I don't even know how to describe it. Then, a couple of songs were released recently. "Call Me When You're Lonely" is a really cool song. I have Lil Mama on that.
Sari: I read that Roger Daltrey from The Who gave you your first guitar lesson?
 DB: Yeah, I started playing guitar; I guess maybe 11 or 12 years old. I was playing drums and stuff before putting bands together, and then I realized that I don't want to be in the back of the band, I want to write music, too. So, to do that, I needed to play a different instrument. I picked up the guitar while I was simultaneously making a film where I was a guitar student, luckily. I didn't know how to play the guitar at all. When I got the part, they put me in guitar lessons, and I was on set every day with Roger Daltrey from The Who, which was incredible. At that time, I was already a huge fan of The Beatles, The Who, Queen, The Beach Boys and all of that stuff. Other people in the film [Chasing Destiny] were Denny Laine from Paul McCartney's Wings and Carmine Appice from Vanilla Fudge. It was all of these rock legends. So, yeah, my introductory to playing music was with those cats, which was really cool.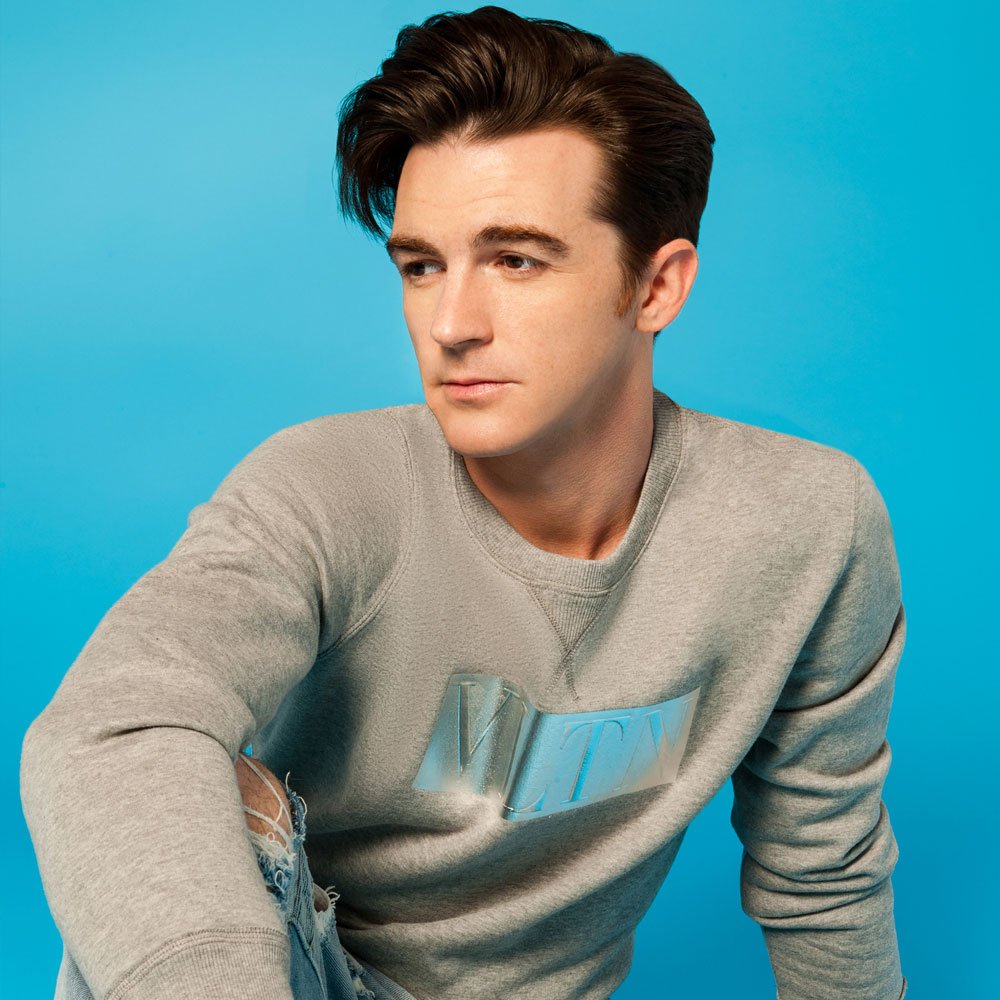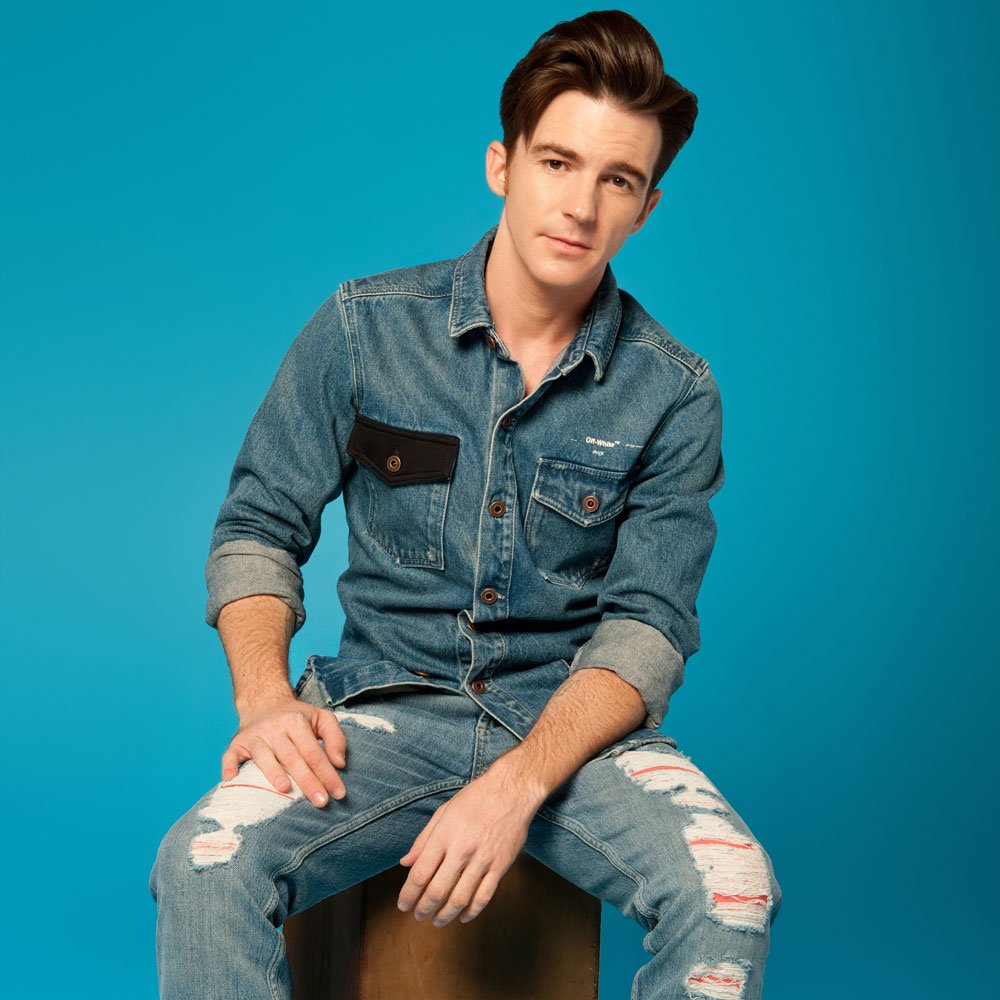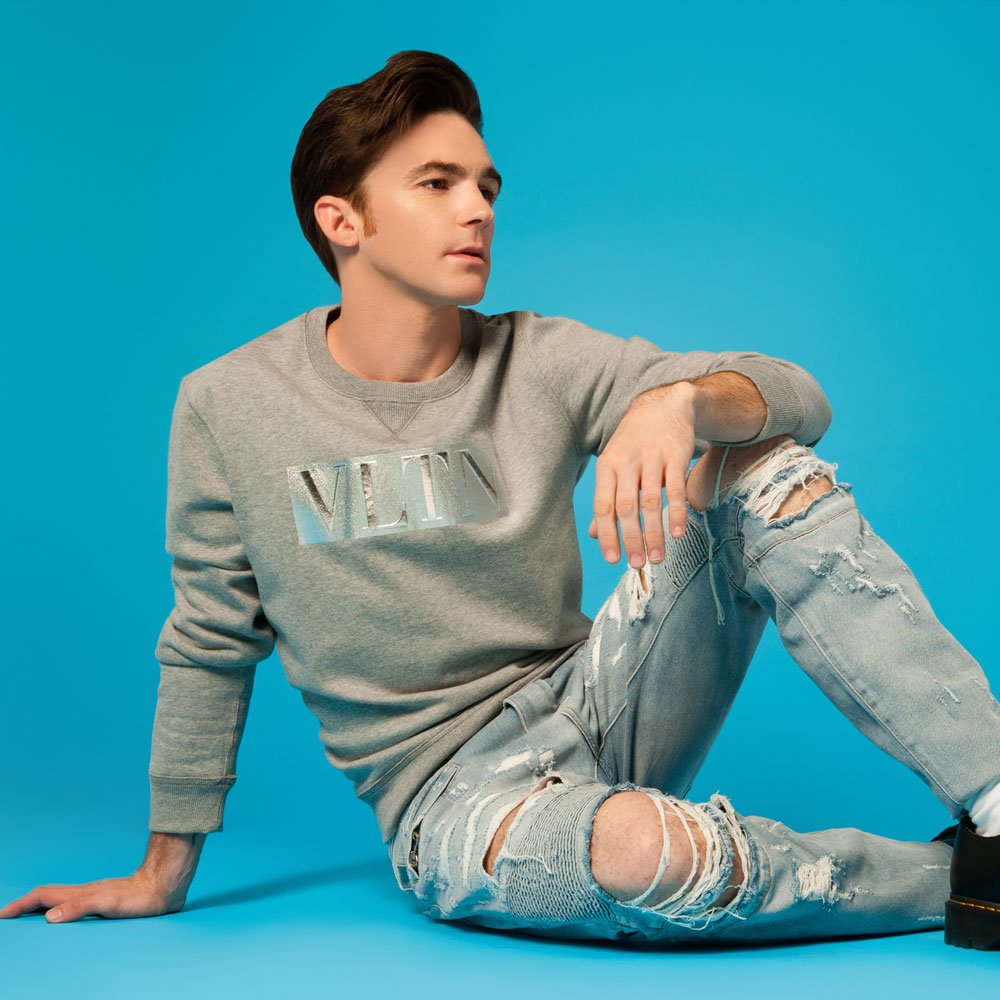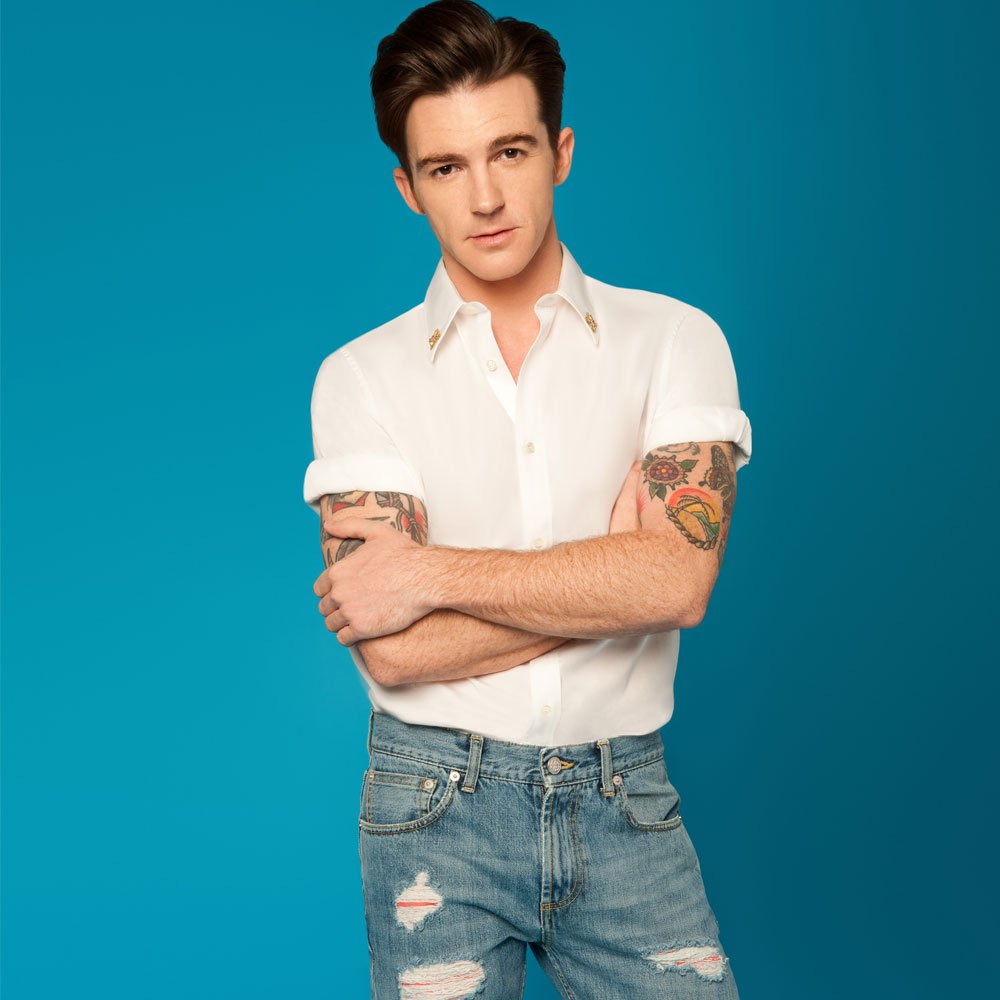 Sari: That's some introduction. You also did your album, Ready Steady Go! with Brian Setzer. What was that like?
DB: Working with Brian was incredible. I mean, that was a dream come true to be able to work with somebody whom you've idolized growing up. Then you get in the room with them, and they play on your record, and it's incredible. That's crazy that even happened. Like, if you told me that, as a kid in my bedroom, I would have tripped out.
Sari: It's funny how things come full circle like that. While we're on the topic of things coming full circle, I want to talk about reunions. There's been some discussion about doing something with Josh again. Do you see that happening?
DB: Who knows? I mean, it'd be cool. But, you never know, so many things would have to line up for that to come into fruition. I don't know.
Sari: Could you ever see yourself, putting out music with Josh and maybe Miranda [Cosgrove]?
DB: Putting out music with them? No, I don't know about music. But, maybe some TV shows or something like that.
Sari: Last year you did the film, Cover Versions, where you got to combine acting and music. Do you envision doing more roles that involve both? Are there any other co-stars that you would want to collaborate with musically?
DB: No, not really. I don't really plan stuff, it just kind of happens.
Sari: The magic of the moment…
DB: Yeah, that's what's cool. Like getting Lil Mama on my last couple of songs, that was just random. I happened to be in New York, and she happened to be there. We booked a room at midnight, she hopped in, she wrote a verse, and it happened. That kind of organic stuff is just cool.
Sari: That's the beauty of serendipity.
 Sari Cohen
Stylist: Elena Vasilevsky
Photographer: Ryan Jerome
Production: Inlove Media & Production
Groomer: Sara Tintari
Assistant: Jorge Sidav
Fashion Can Be Purchased
At Saks Fifth Ave, Beverly Hills