"My journey to get to Dancing with the Stars came with a lot of leaps of faith, a lot of courage, and a lot of sacrifices," Sharna Burgess tells INLOVE Magazine. "It was a long and bumpy road. I finally moved to London when I was 18. I was in London for a few years competing, and then I was spotted by choreographer, Jason Gilkison. I was asked to be a part of his tour and dancing company, which went to Broadway. That led to Dancing with the Stars, which led us to today," Burgess recounted looking back on her path. Sharna also is joining the Australian version of the DWTS series as its sole female judge.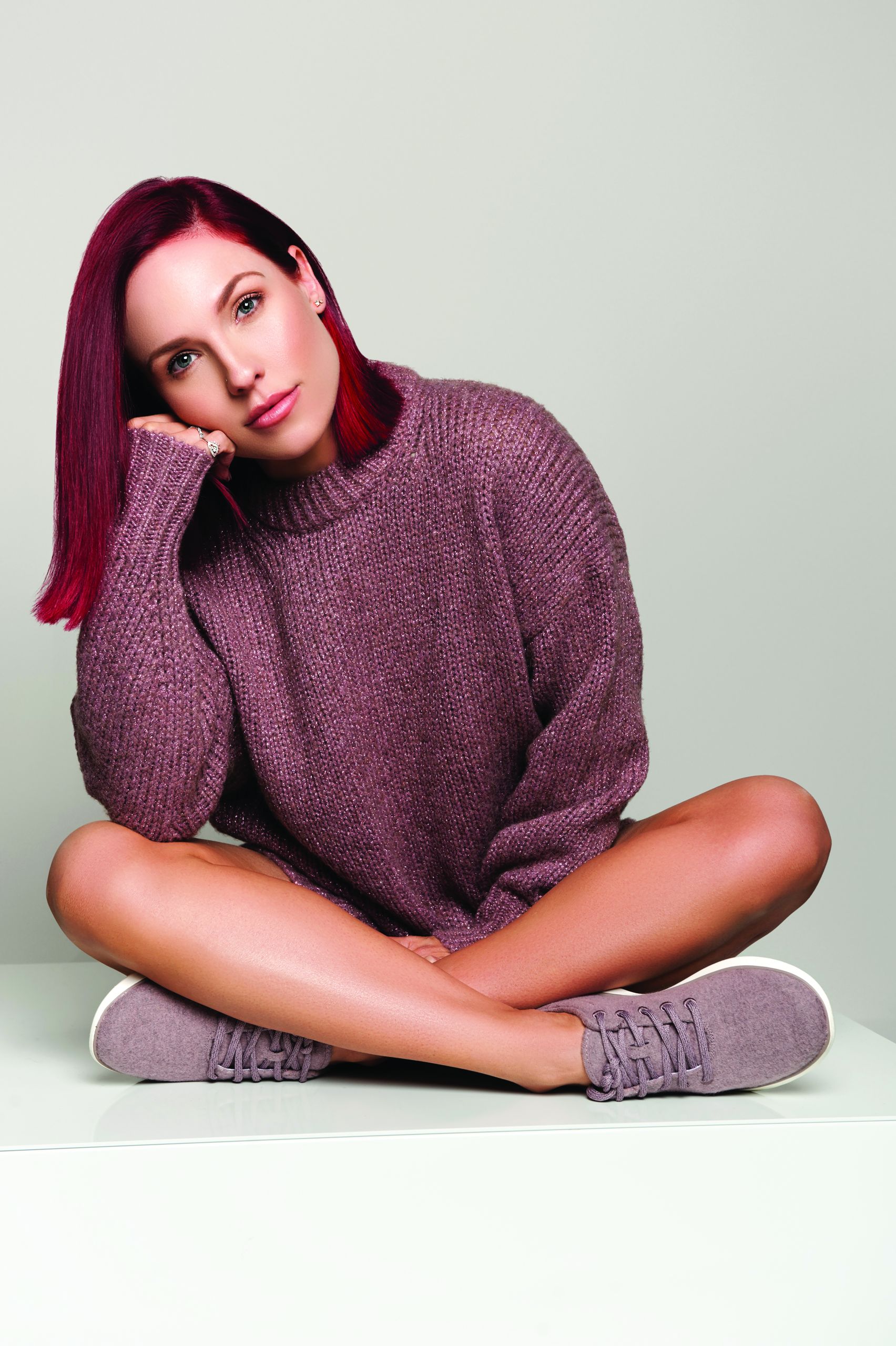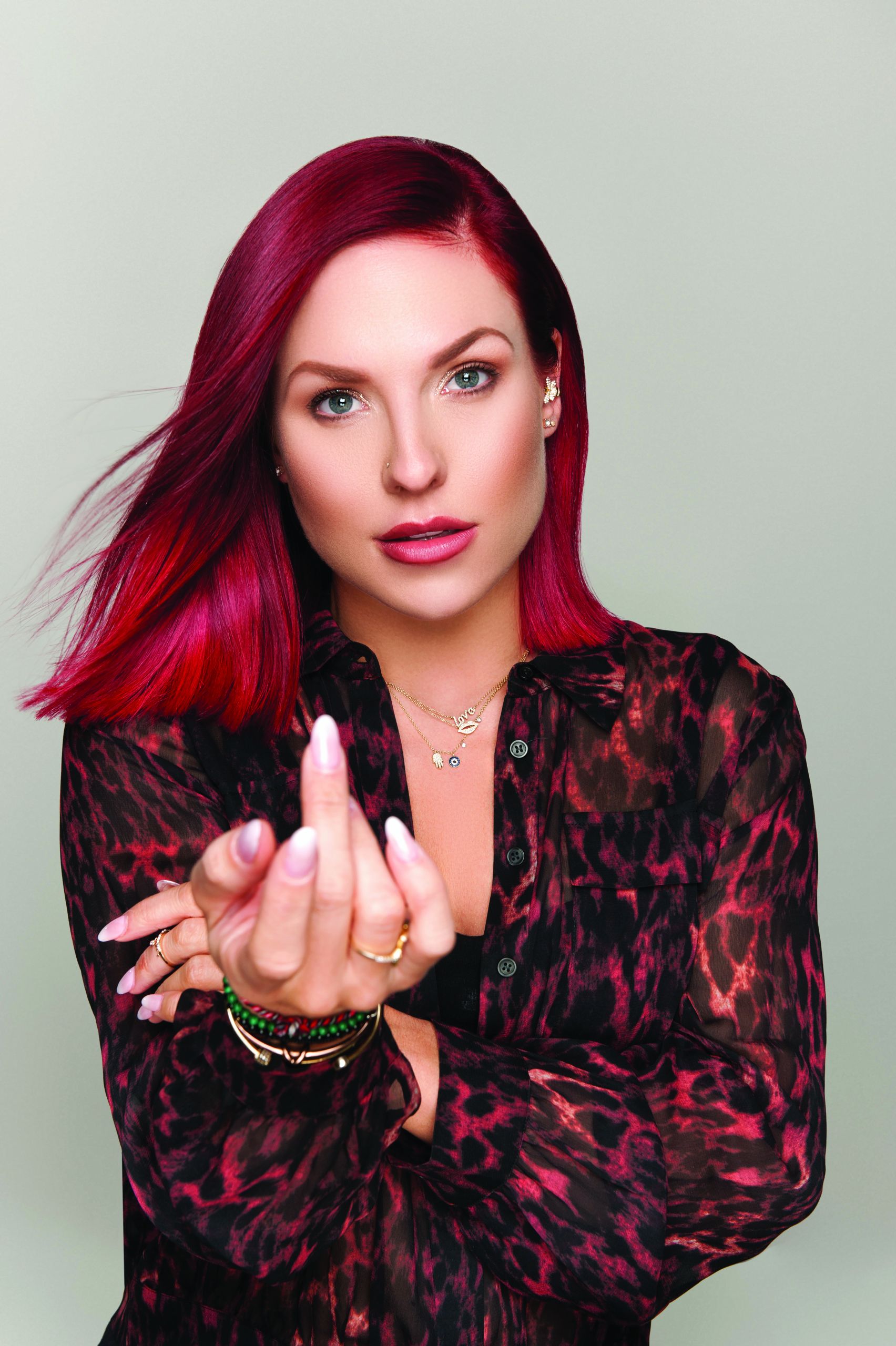 Sari: Do you remember the moment when you first fell in love with dancing?
Sharna Burgess: I remember falling in love with dancing as a baby. I remember my grandma taking me to my first ballroom dancing competition. I was fascinated by these girls and their princess dresses – all of it. The socialness of it, too; I wanted that.
Sari: So, which dance is your favorite? 
SB: It's really hard to choose a favorite. For me, what I love is storylines. I love when a dance has some truth to it. It's always great to create characters, but when you get to tell a person's story and create something that is about them, it is just the most magnificent feeling. In the show, I create pieces for other people all the time that are about their lives; about their personal triumphs over adversity. I really enjoy that part. It's usually a contemporary, or a Viennese waltz – something with a lot of emotion in it.
Sari: Is there a particular moment from DTWS that has touched your heart? 
SB: A few have touched my heart. One was with [Army veteran] Noah Galloway. We danced [to Toby Keith's] "American Soldier." Noah is missing his left arm and his left leg, so that entire season was a challenge for me. I had to figure out how to redefine dance. But, telling this man's story, opening up about what he went through, and watching him out there, made me emotional in that moment. I could see how cathartic it was for him. Another moment would have to be the dance Mandy Moore choreographed for me. It was very much about my family and me. It was the most stunning, beautiful piece, and I felt every moment of it.
Sari: You just won your first mirrorball trophy in Season 27 of DWTS, with Bobby Bones. After 12 seasons as a pro on the show, what do you think it was about working with him that changed the game?
SB: Bobby Bones is different from anyone I've worked with. He had more drive and determination than I think I've seen in anyone. It wasn't that we were the best dancers. Bobby Bones won because he won the heart of everybody with how much he tried, how much he improved, and how open and honest he was about everything he was going through. He truly represented so many people out there on that dance floor. That's what fans were connecting to. That's what people were voting for.
A FEW HAVE TOUCHED MY HEART. ONE WAS WITH [ARMY VETERAN] NOAH GALLOWAY. WE DANCED [TO TOBY KEITH'S] "AMERICAN SOLDIER."

Sari: You also have a Dance Cardio series now. People can enroll in dance and fitness classes on your website. How did this start?
SB: People were constantly asking me, 'What do you do to stay fit?' But, really, the question is, how did you learn to love yourself so much? Where does that all come from? For me, that came from my journey and with dance. I was like every other kid in a field like dance, where weight and image is a thing. As a 15-year-old, I was weighed every [week] in front of everybody; just the girls. We were told if we needed to lose weight or not. I was always told to lose more weight, and I was just a normal, happy teenager. I wasn't big by any means. But, by dance standards, I was too big. That began my battle with learning how to love my body for its strength and curves. It wasn't until my late 20s, early 30s, where I started to read a lot more, understand the practice of self-love, and how to take care of my body.
I started to notice how different dances made my body feel. Dance is the most wonderful thing. You're burning calories, getting in shape, and toning up these tiny muscles that are difficult to get to at the gym; there are so many benefits.
I watch people on every season of Dancing with the Stars grow into better versions of themselves because of dance, because of learning to love themselves, because of trusting what they can do, and because of the cathartic nature of it. I decided it was time for me to share that. We started this a little over a year ago. Now, I have people every day, contacting me on social media and sharing stories of their experiences with the workouts. That's so awesome. It's something I never dreamt of with this, but it's quite possibly the best part. SharnaBurgess.com
Sari: You pay it forward in a lot of ways. I know you've worked with PETA and the Children's Hospital in Los Angeles. Tell me about some of the things you're involved in and what they mean to you personally?
SB: There are charities and foundations that I'm a part of, but, I think the greatest way we can pay it forward is just by being kind to one another and doing good deeds. That is truly the greatest way for it to spread. There are many causes I'm passionate about, and through 2019, I'll be doing a lot more humanitarian work. But, it's those small acts of kindness that make a difference. It's helping someone pick up their groceries, or helping someone who doesn't have money for the bus, or giving up your seat for someone else; there are so many acts of kindness that take absolutely nothing out of us, that make someone else's day a little easier for them. That's how we are going to change the world, by changing us, by knowing that our kindness matters. It has so much strength, beauty, and power to it that it can influence someone else to do the same. It all starts with us.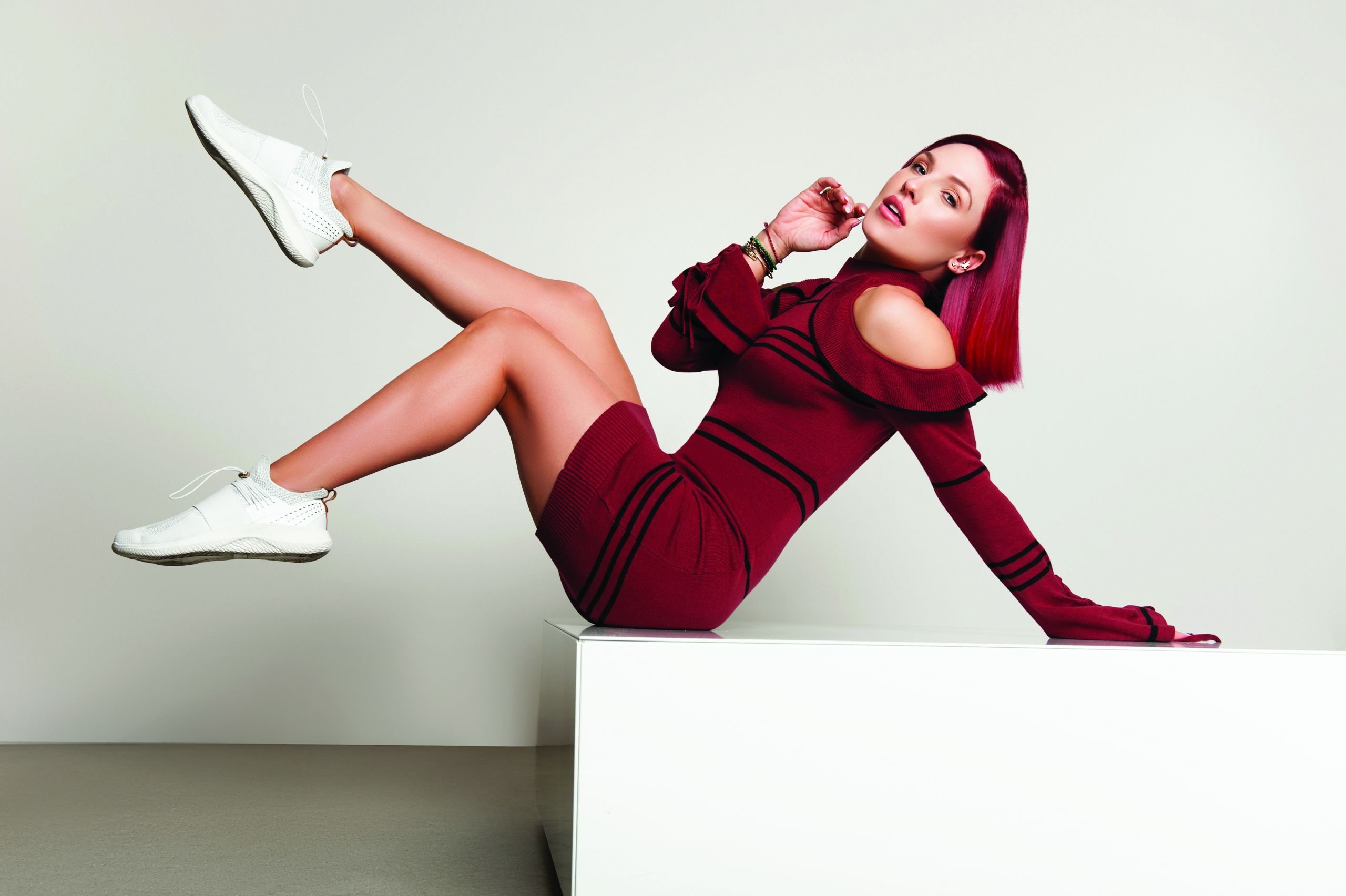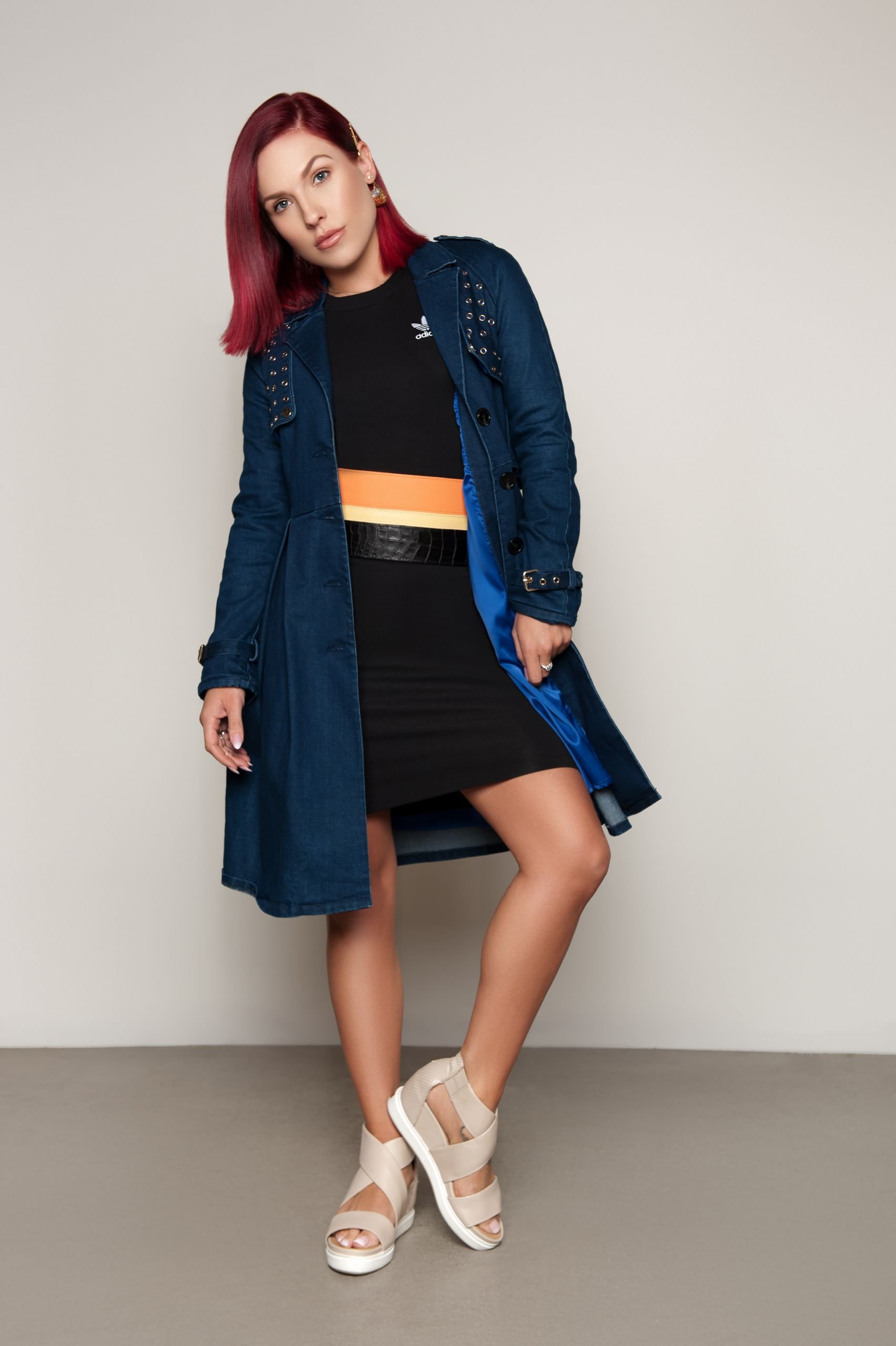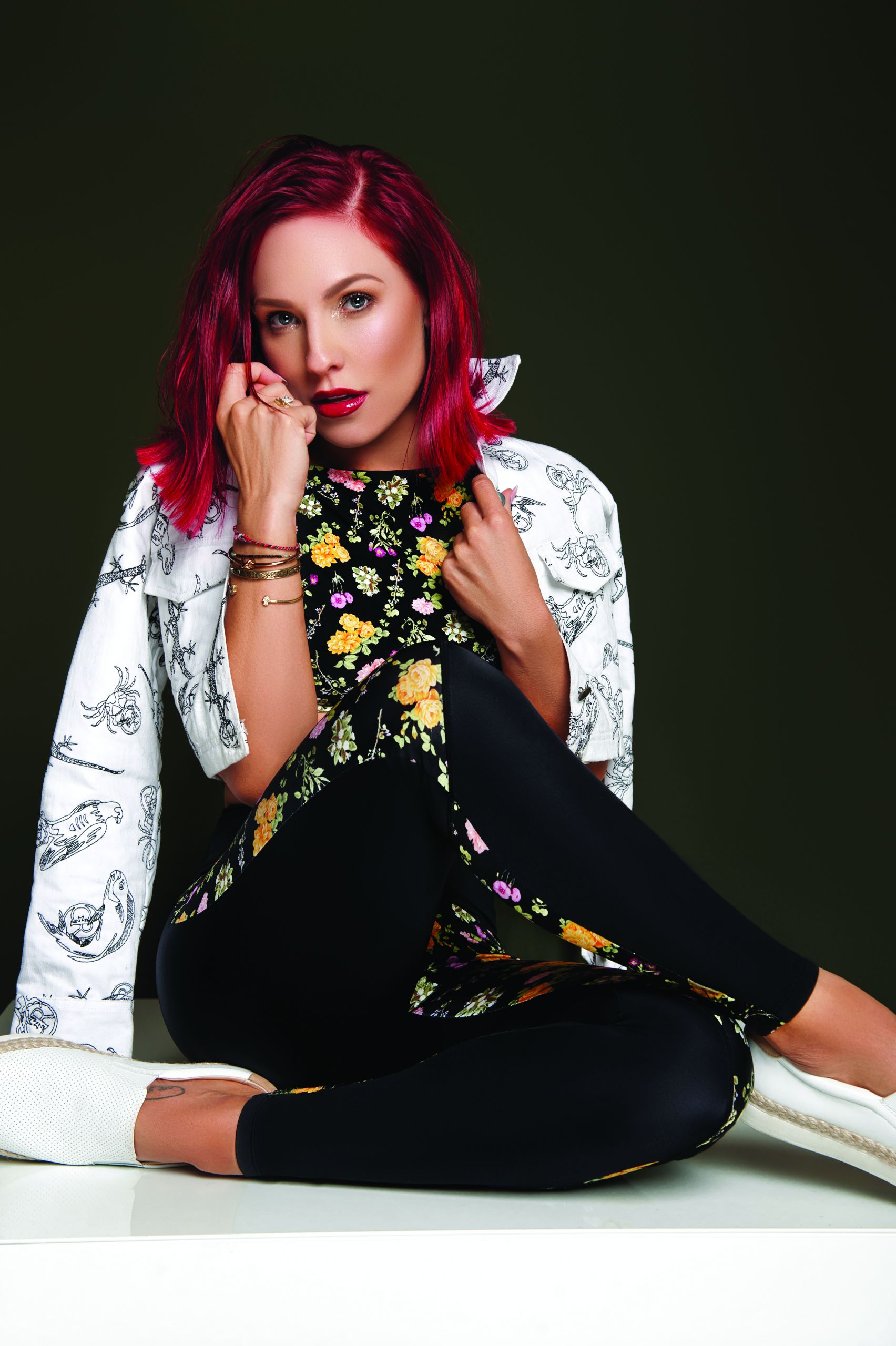 Sari: So, since we're INLOVE Magazine, I want to know, what does being "in love" mean to you?
SB: I think that's the eternal question. We're always trying to find what love means; I think there are so many different versions of it throughout our lives. My love for my family is unconditional, patient, the most giving and wonderful love I could ever wish for; it's unbreakable. I also have love for my friends; those that you choose to have in your family. It's very much the same thing. Peta Murgatroyd is one of those people and Maks [Chmerkovskiy] as well. I also love my dogs; I wouldn't know what I'd do with myself if I lost them. They came into my life when I needed something to make me smile. In finding love, romantic love, I think I'm still figuring that out. I know that I want the fairytale. I want that love that sweeps you off your feet, that passionate, wonderful love that can last a lifetime. I'm hoping that I get to find that.
Dancing with the Stars fans may have to wait until the fall for Season 28, but Sharna lovers have plenty to be pumped about in the meantime. The Australian beauty has some exciting projects on the horizon – that don't all involve dancing. It's possible we might also see Burgess back on Broadway in the not too distant future. She'll be playing the lead character in a project she describes as, "a really powerful and inspiring story."
Sari Cohen
Stylist: Elena Vasilevsky
Photographer: Ryan Jerome
Production: INLOVE Media & Production
Makeup: Cynthia Angelina
Hair: Jessica Chu
Assistant: Jorge Sidav