"Early on in my life, both acting, and music became an invaluable outlet for me to express myself freely with people who also celebrated differences and creativity," Fin Argus tells INLOVE Magazine. "It is a community I feel deeply grateful to be a part of, and it has helped make connections with types of people I could't have imagined crossing paths with if I hadn't entered into such a diverse field of art. I am constantly learning more about who I am and how to share that visceral understanding with others in creative ways. Movies and songs can connect with people who have no personal connection to the person that created whatever piece of art it may be. I felt those types of connections through my favorite films or songs, and it helped me so much through hard times. I want to be able to do the same for others."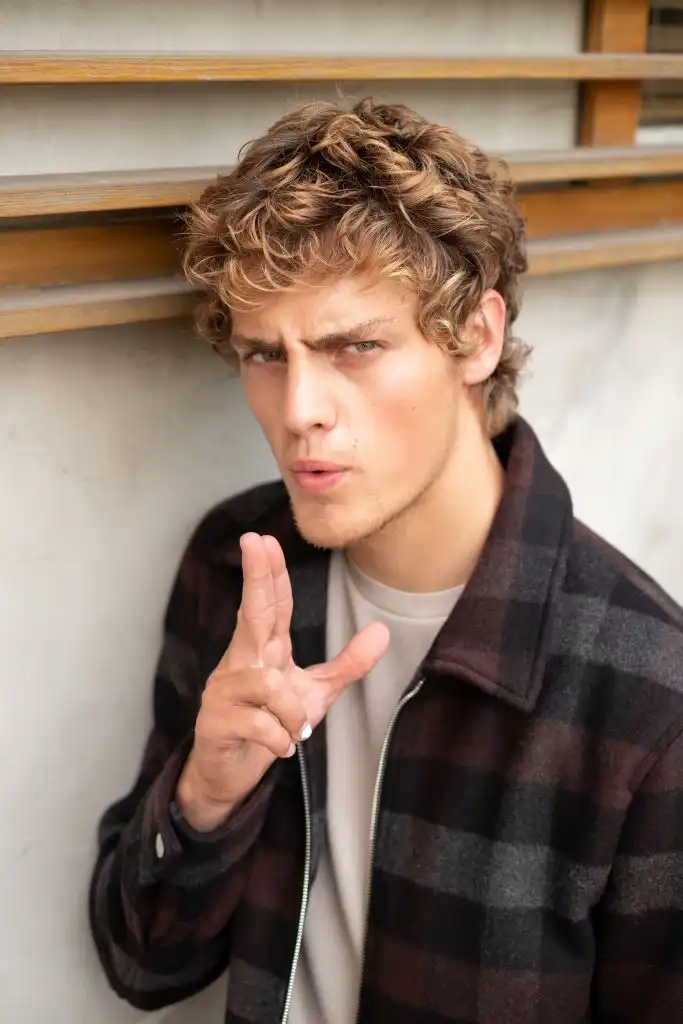 Sari: You play Zach Sobiech in the new movie, "Clouds." What was the biggest life lesson you walked away with after taking on that role?
Fin Argus: My biggest takeaway was that even when a loved one dies, they still live on in every person that they touched. They live on through the love they shared and the people that they influenced. An example is the fact that I feel I truly know, understand, and love Zach even though I never had the opportunity to meet him while he was alive. I know him through his family and friends, and the vulnerability of his music. I lost a dear loved one to cancer while we were filming "Clouds," and living that story on screen helped me to make peace with that loss and remember that her love will always live on within me and my other family. It is a tremendous gift to have learned that from Zach.
Sari: What was it like bringing his true story to life?
FA: The most crying and hugging on set you could possibly imagine. It was incredibly emotional, both positively and negatively. First of all, I feel so lucky to have gotten to know his family and friends beforehand and visit his hometown. I couldn't't have done Zach's story justice otherwise. Their support and love throughout the process meant so much and fortified me for the tough journey ahead. That being said, juggling the real-life struggle my family was facing while having to tap into the fear of mortality for certain scenes was hard to come back from. At the end of the day, though, there was so much love and support from everyone on set because we all understood the gravity of telling this true story well. I have never felt that sense of true camaraderie on a film set before, and I would consider myself lucky if I felt it again.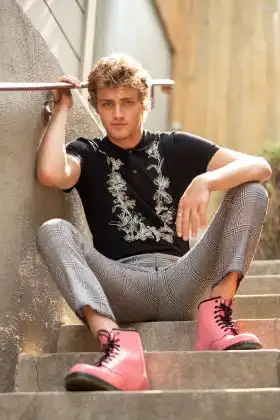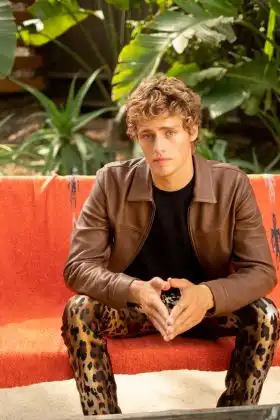 Sari: Would you say your first love is acting or music? What did it mean to you to star in a movie where you got to do both?
FA: They are both very different creative muscles for me. Acting is an opportunity to tell someone else's story and give a character, or in this case, a real person, an onscreen story-sharing experience, which I think is very special. That being said, I certainly have more creative freedom when it comes to my own music, and I am able to tell my personal story. I use my music as personal therapy and write out the things I can't seem to figure out how to say otherwise. Writing lyrics gives me a weird sense of freedom with my thoughts and allows me to explore new sides of myself. The same can be said about acting, of course, but it's more easily accessible to me through my music. I started in musical theatre. That allowed me to use both facets, which is what made me fall in love with performing in general. Being able to do that again with "Clouds" was very nostalgic and healing. This film certainly took everything I had, and I am glad I got to put so much of my passion and love into it. I hope other people feel it too when they watch.
Sari Cohen
To catch the whole interview download the digital issue at http://inlovemag.shop/
Creative Director/Stylist
Elena Vasilevsky @vasilevsky_elena_official
Photographer/ Asst. Creative Dir.
Nicole L. Galinson @nicolegalinson
Groomer
Barbara Lamelza Using MAC & Kevin Murphy @barbaralamelzamakeup
Stylist Asst/Fashion Consultant
Malyssa Lyles @malyssa.lyles
Writer/Co-Producer
Sari Cohen @thesavvyscribbler
Production
INLOVE Media & Production @inlove_media_Production
Cover Look
Dress: Dulce Bestia @dulce.bestia
Showroom: @maisonpriveepr_la @maisonpriveepr_alexandra