Lydia Hearst is strikingly beautiful, a fiercely talented actress, and married to comedian Chris Hardwick. Let's all pause for a moment to gush; because the Talking Dead host and Z Nation star, really are an adorably perfect match.
Lydia is the great-granddaughter of publishing magnate William Randolph Hearst and daughter of actress Patty Hearst, who began her career as a model. She was discovered in 2004 by famed fashion photographer, Steven Meisel, making her debut on the cover of the Italian edition of Vogue. In our interview, Hearst recalled what it was like gracing the pages of her first magazine, discussed her journey as a writer, and detailed her latest job as a "talker".
Yes, with the introduction of a new breed of zombies (aka 'talkers') Z Nation fans have a ton of things to be excited about with season 5. One of which is the "big, bad" Lydia Hearst.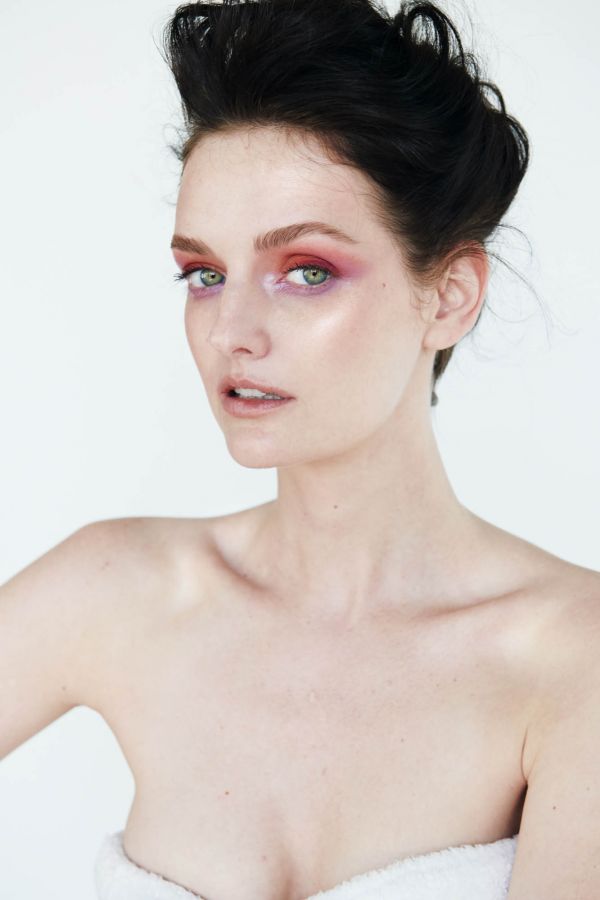 Sari: What's your favorite part about working on such a cool show like that?
Lydia Hearst: I was a huge fan of the show going into it. To live in that world and get thrown into the middle of the zombie apocalypse was a dream come true. It was a lot of fun. All of the actors are so brilliant and the crew was really incredible. It's an extremely fast-paced show; we were filming on average probably 10 scenes a day. So, it's pretty remarkable everything that we were able to accomplish. I got to be completely different from myself and who I am as a person. I have a silver bob haircut, I wear head-to-toe latex, and my face is half-covered with a porcelain mask. The audience might not even recognize me when I first enter the apocalypse.
Sari: You definitely seem to be drawn to a specific genre.
LH: I think it's safe to say, without a shadow of a doubt, I love horror. I think people choose their entertainment. I choose the films that I want to be a part of because I want it to affect people. I grew up loving horror and thrillers. I love that I now have the opportunity to live in that world and be a part of it.
Sari: I know you spent a lot of time with your mom on the set of some of John Waters' films. Do you think your inspiration comes from any of that?
LH: They weren't horror movies, but they were definitely cult classics. They were unique and a lot of fun. They had their own energy to it. I think that's what made me realize how exciting the entertainment industry is and can be.
Advertisements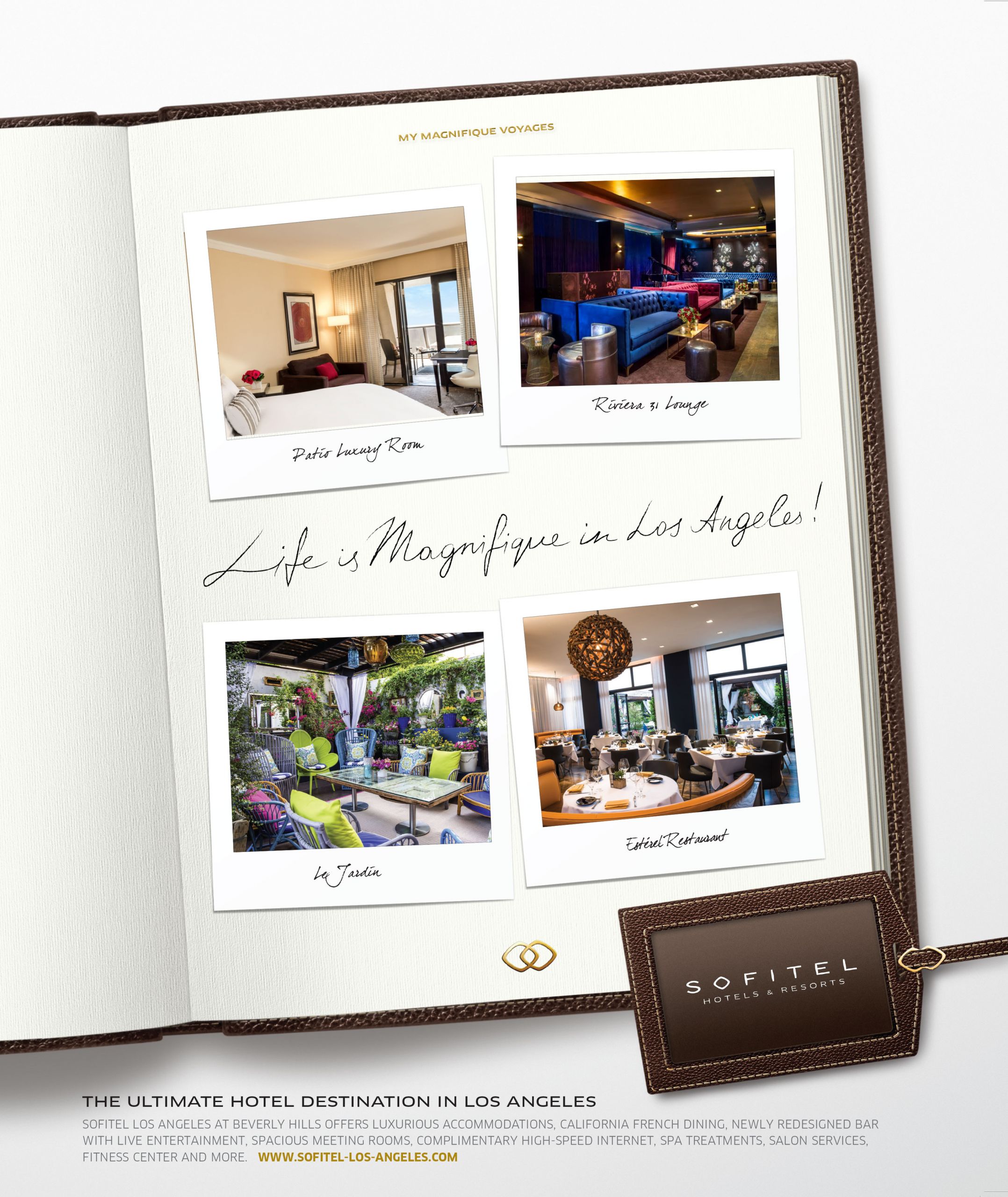 Sari: Do you have a favorite John Waters memory? What were those sets like from your perspective as you were growing up?
LH: I was really young. I was a just little girl when my mom did Cry Baby. I remember my older sister was over the moon that Johnny Depp was there. I remember being extremely excited that he was, at the time, dating Winona Ryder, because my favorite movie was Beetlejuice and she plays Lydia – so obviously, we were meant to be friends and sisters [laughs]. For me, that was just really cool. Ricki Lake actually babysat me and my sister. My memories were sweet and fun. And especially with a movie like Cry Baby – there was all this music and dancing – everything was just so magical to me. That's when I knew I needed to work in fashion and entertainment. That it was meant to be for me.
Sari: Overall, what would say is the greatest way your mom has influenced your life?
LH: She's always been such a strong and powerful influence to me. She's always been so well-spoken and has a quick wit about her. She's always been very open and honest. I think it's also important that while she's always been friendly, she's also always been my mother; which is invaluable to me. I think, especially in today's society, parents sometimes try too young to be friends with their children. I appreciate that my mom was always, first and foremost, my mother. I love her. I respect her. I can talk to her about anything and it's always been like that.
Sari: Let's talk about married life a little bit. I've read the story that when Chris [Hardwick] proposed to you he gave you a candy ring?
LH: He did, yes. It was after the Emmys, a few years ago, and it was a complete and total surprise. He had asked my mom for her permission and heard that when my grandmother had passed, she left this ring to me. When he had asked my mom if he could purpose, she said that she had a ring. But, my mom lives in New York and we're in Los Angeles. So, because he didn't have the actual ring, he gave me a ring pop; which was perfect. I love him, I love candy, and I think it's important to never lose your childish enthusiasm.
Sari: I think you two are just the cutest couple.
LH: Yeah, I feel very fortunate to have met and married someone who sort of understands and appreciates my eccentricities. He fully supports my career and whatever crazy antics and ideas that I have. It's really wonderful.
Sari: I feel like you must do a lot of joking around at home. Do you two ever play #HashtagWars or have any running jokes?
LH: [Laughs] we don't. But he's definitely more of a true comedian [than I am]. Like, he's genuinely funny, whereas I just sort of get the groans and the eye rolls. But, at least I crack myself up.
I REMEMBER BEING EXTREMELY EXCITED THAT HE WAS, AT THE TIME, DATING WINONA RYDER, BECAUSE MY FAVORITE MOVIE WAS BEETLEJUICE AND SHE PLAYS LYDIA – SO OBVIOUSLY, WE WERE MEANT TO BE FRIENDS AND SISTERS [LAUGHS].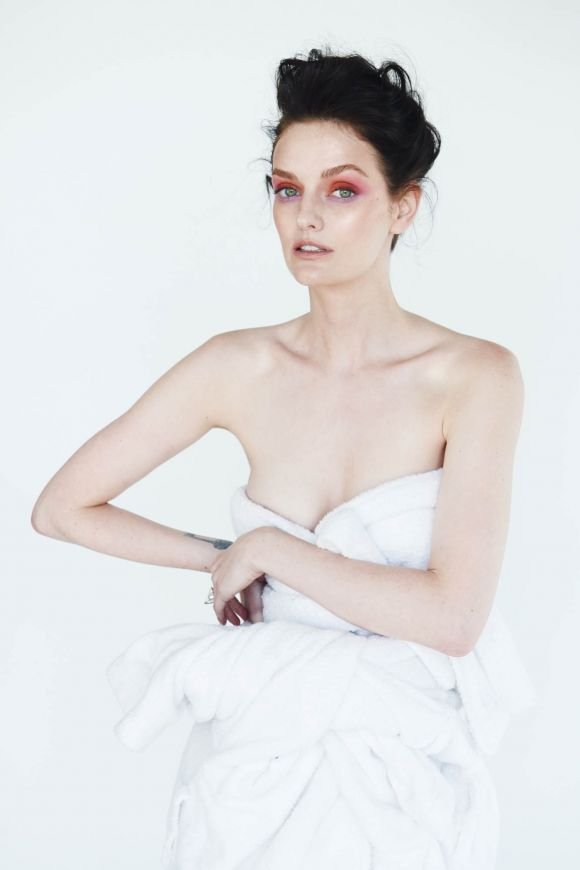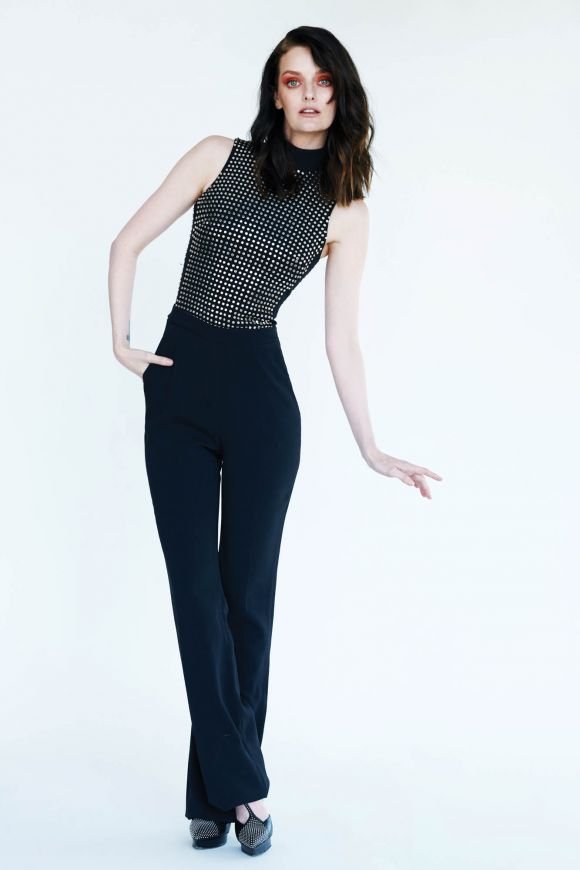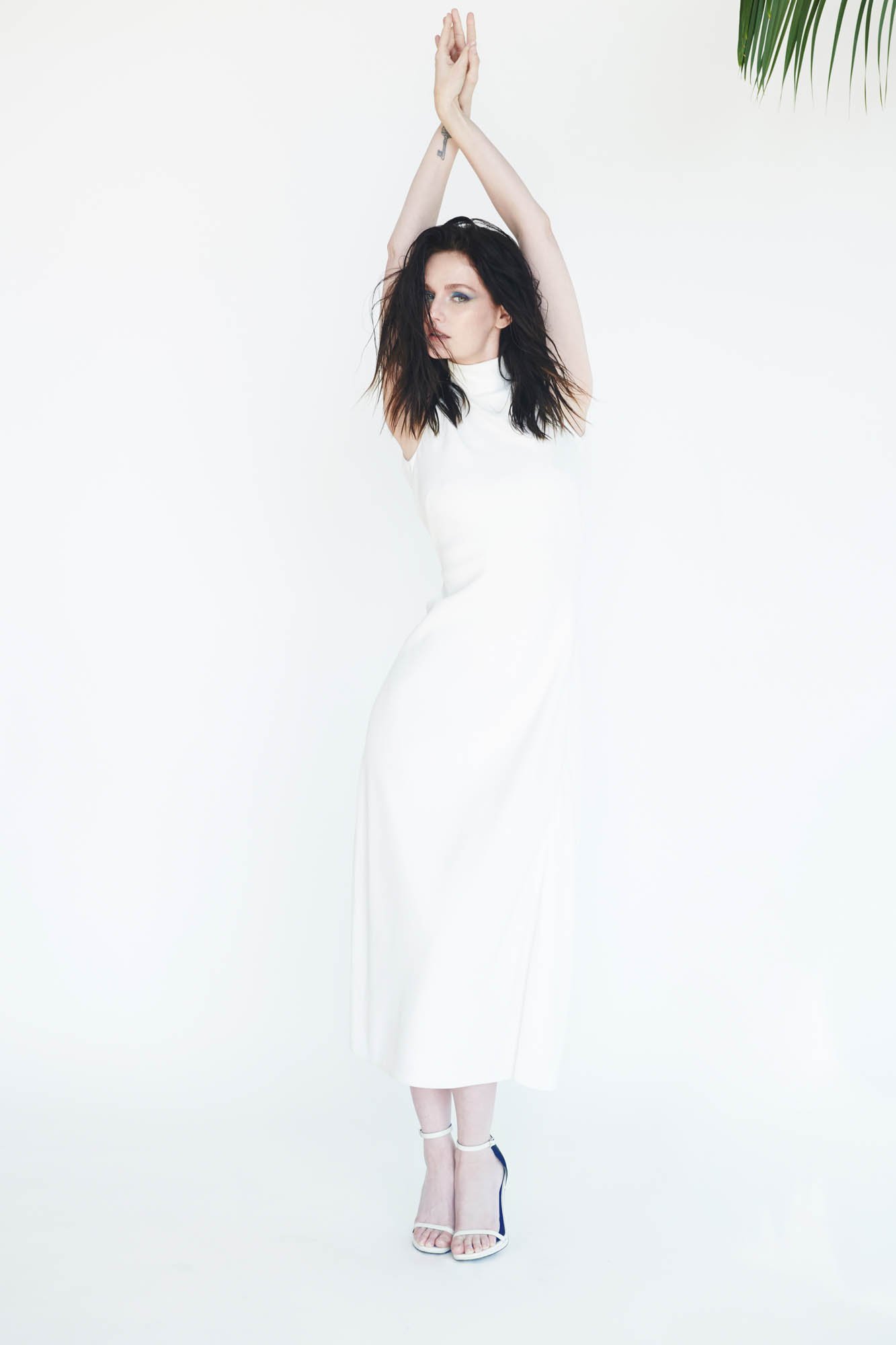 Sari: Laughter is the key to love and happiness. So, it all works out in the end.
LH: That's what matters.
Hearst currently has a slate of projects on the table, one of which we spoke about is The Haunting of Sharon Tate. In it, she plays Abigail Folger. The film also stars Hilary Duff (who stars as Tate) and Jonathan Bennett.  "All of us collectively worked so hard. We put so much love, effort, and care into portraying these people and telling this story. They were real people. It's more than just a film," Hearst tells INLOVE. The central focus of the story came from an interview that Sharon herself had given to Fate Magazine where she had a premonition of her death before the events occurred. The actress says that what drew her to the project was the psychological and spiritual aspect of the script. "It's a rarity you don't really see today," she said. Interestingly enough, the same sentiment could be used to describe Lydia Hearst herself.
Sari Cohen
Photographer: Hudson Taylor
Production: Inlove Media & Production
Stylist: Katie Bofshever
Makeup: Jo Baker
Hair: Mark Townsend