Cecconi's Dumbo is situated against the backdrop of the Brooklyn Bridge and the most amazing view of the Manhattan skyline, Cecconi's Dumbo offers its guests a distinct menu that fuses the traditions of Italian cuisine and modern flavors! Cecconi's first opened its doors on the bustling streets of London's Mayfair with the help of Enzo Cecconi in 1978, and has recently planted itself on the ground floor of DUMBO's Empire Stores.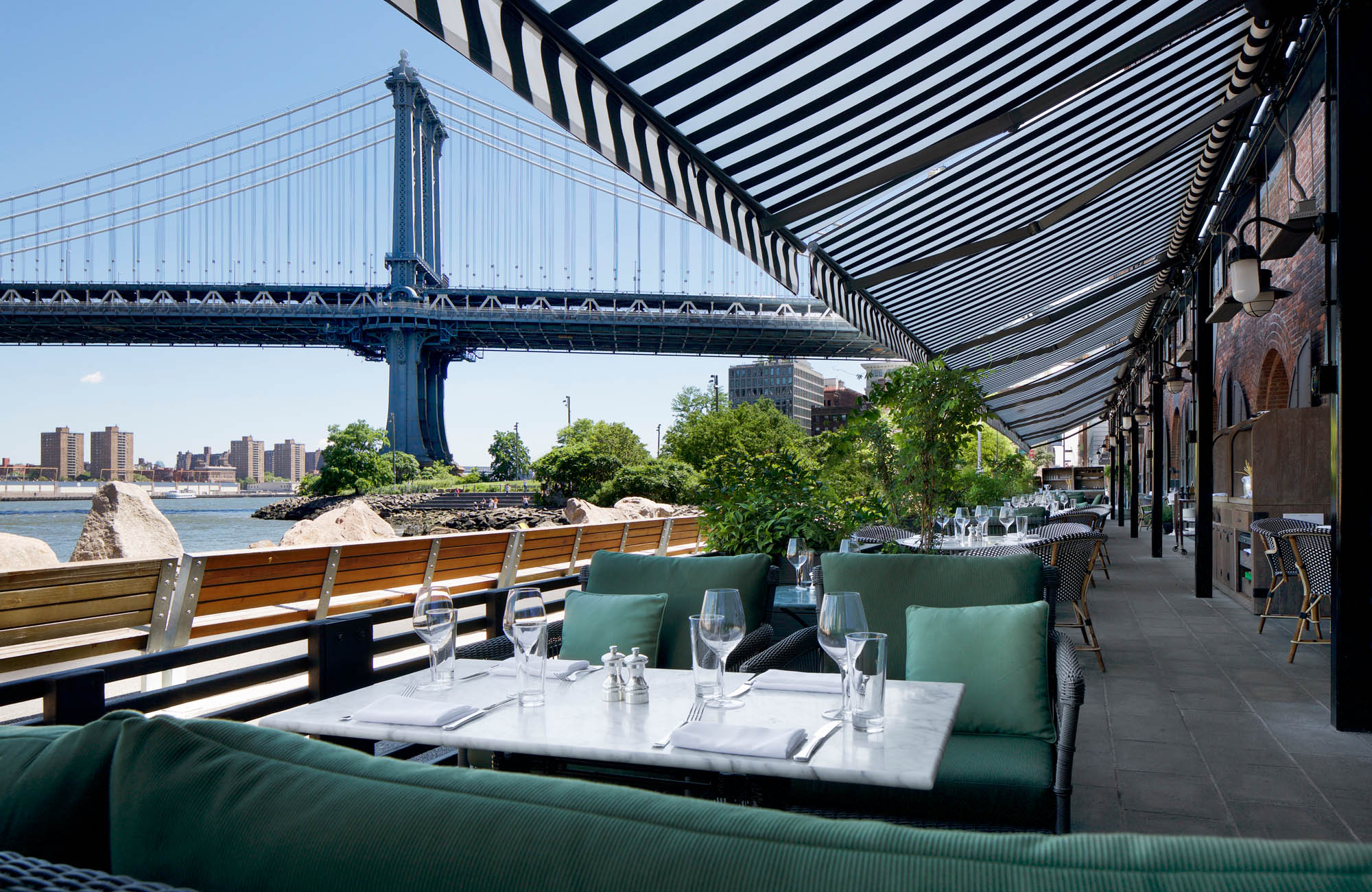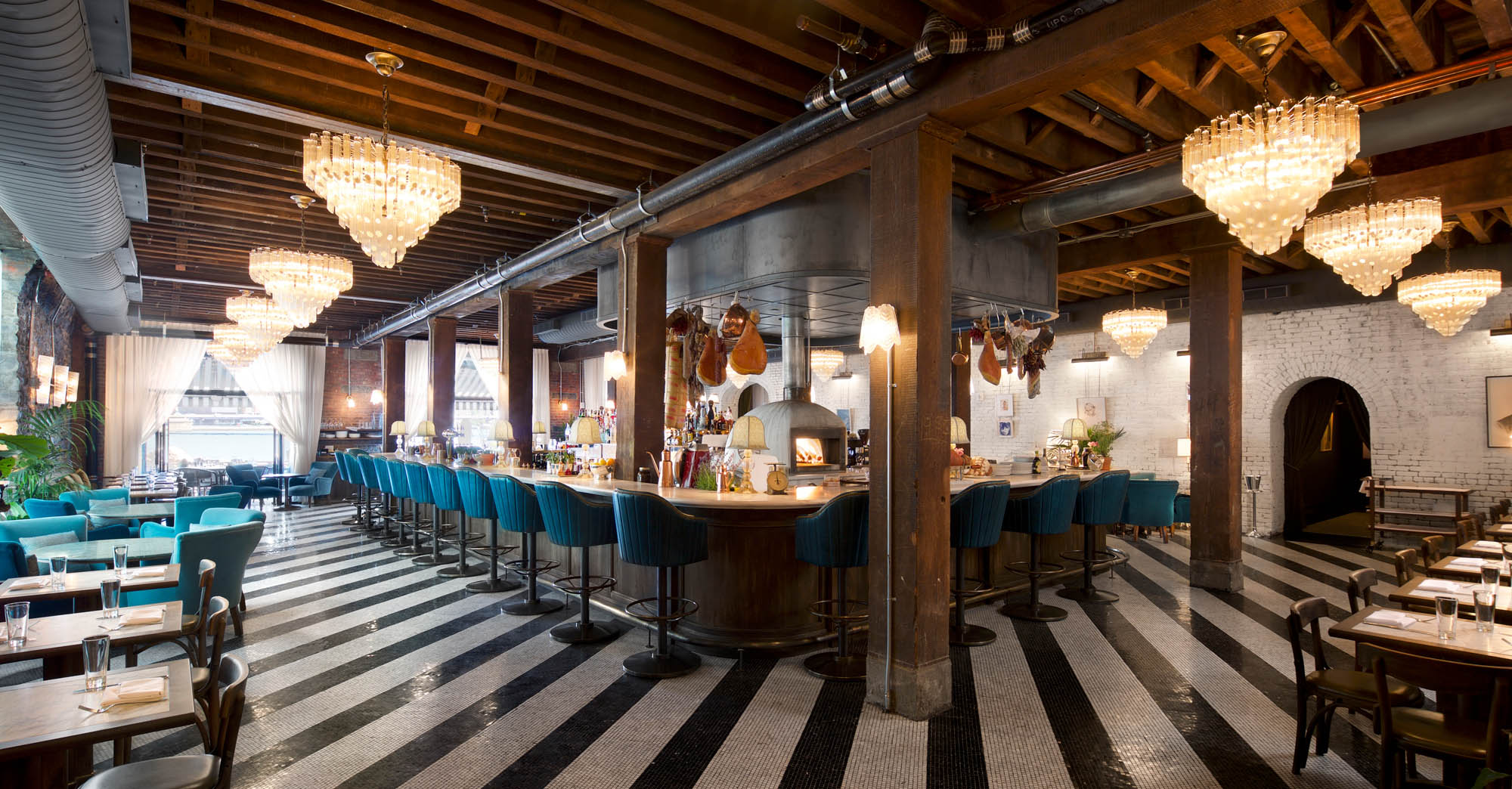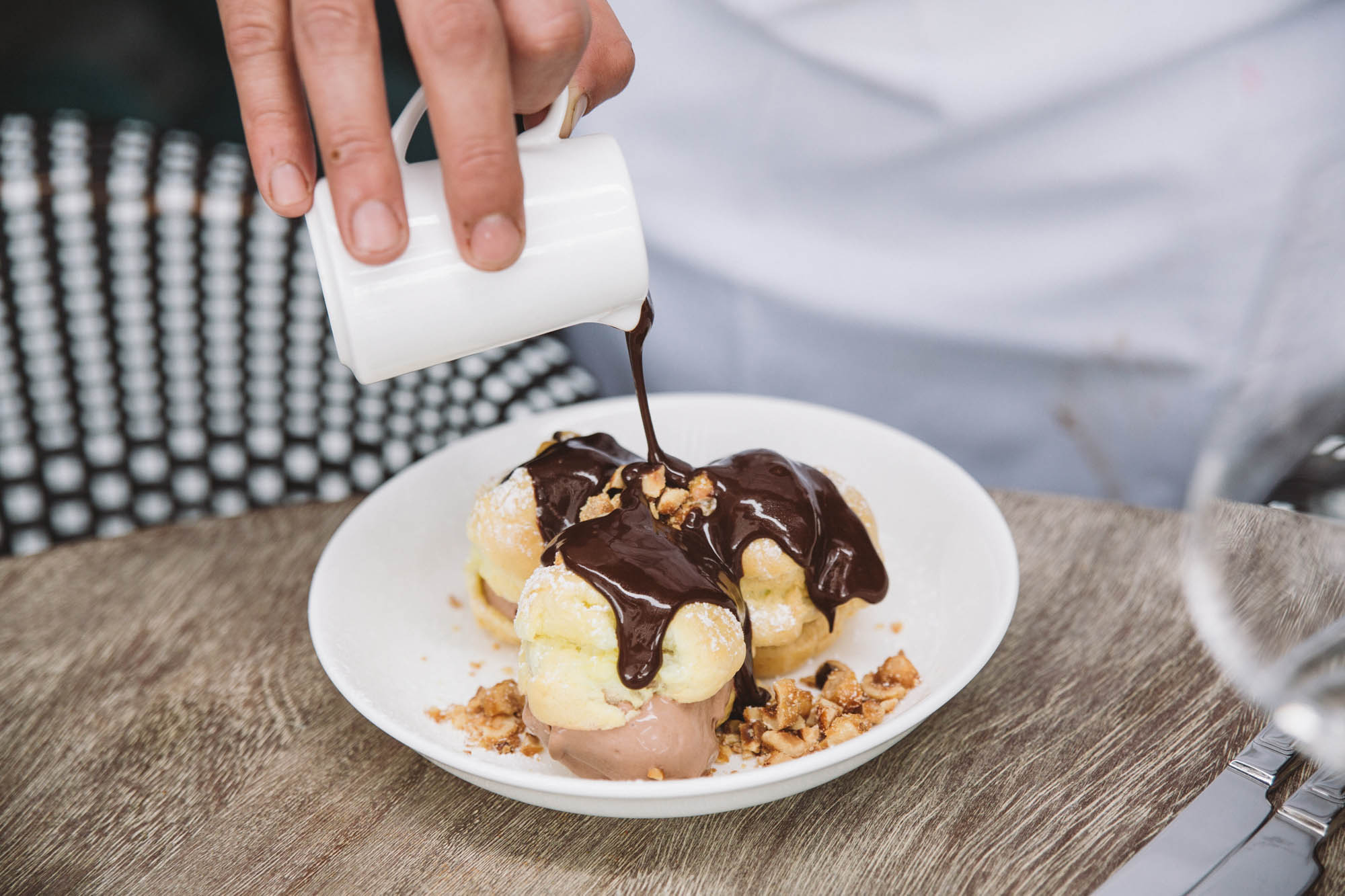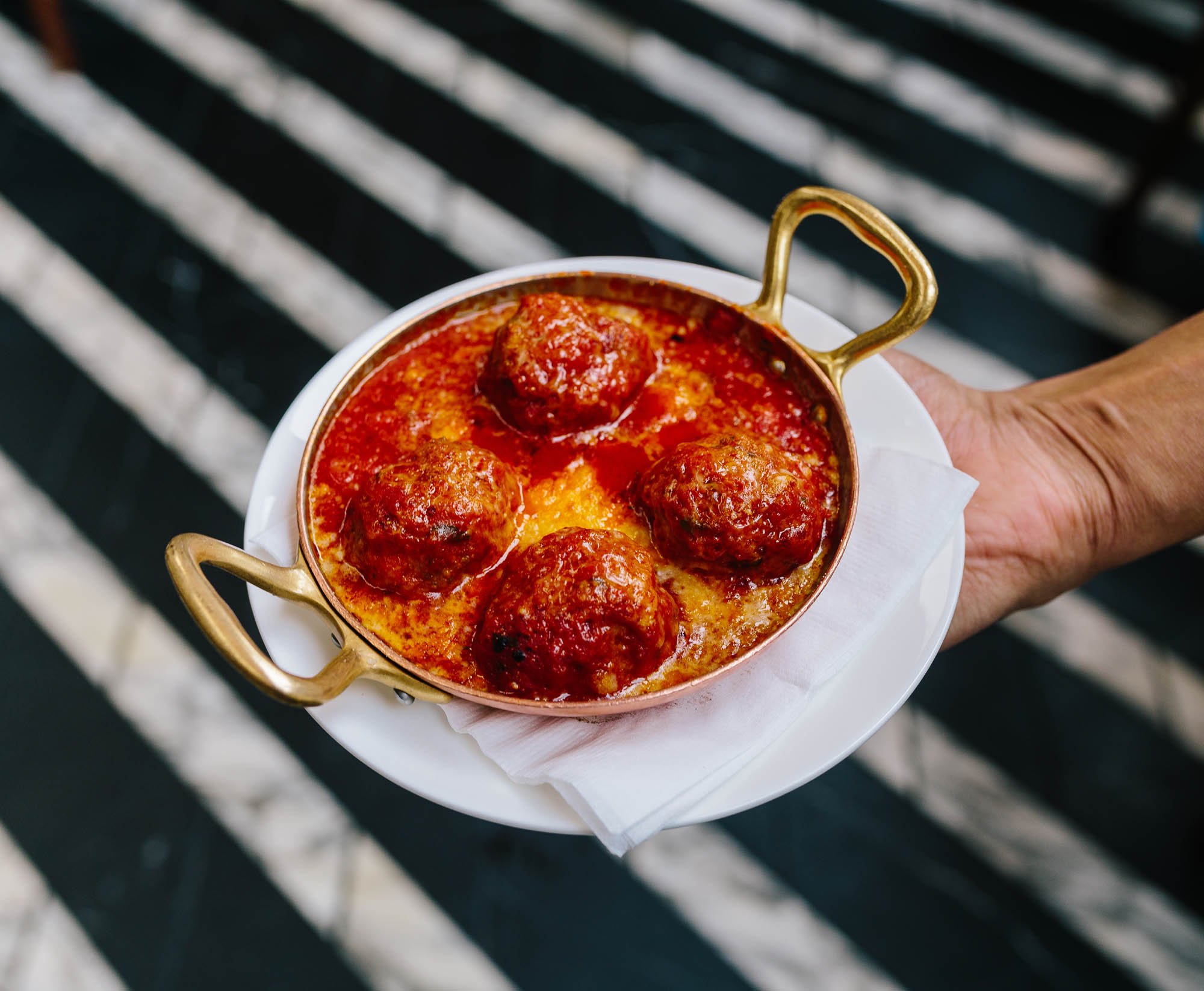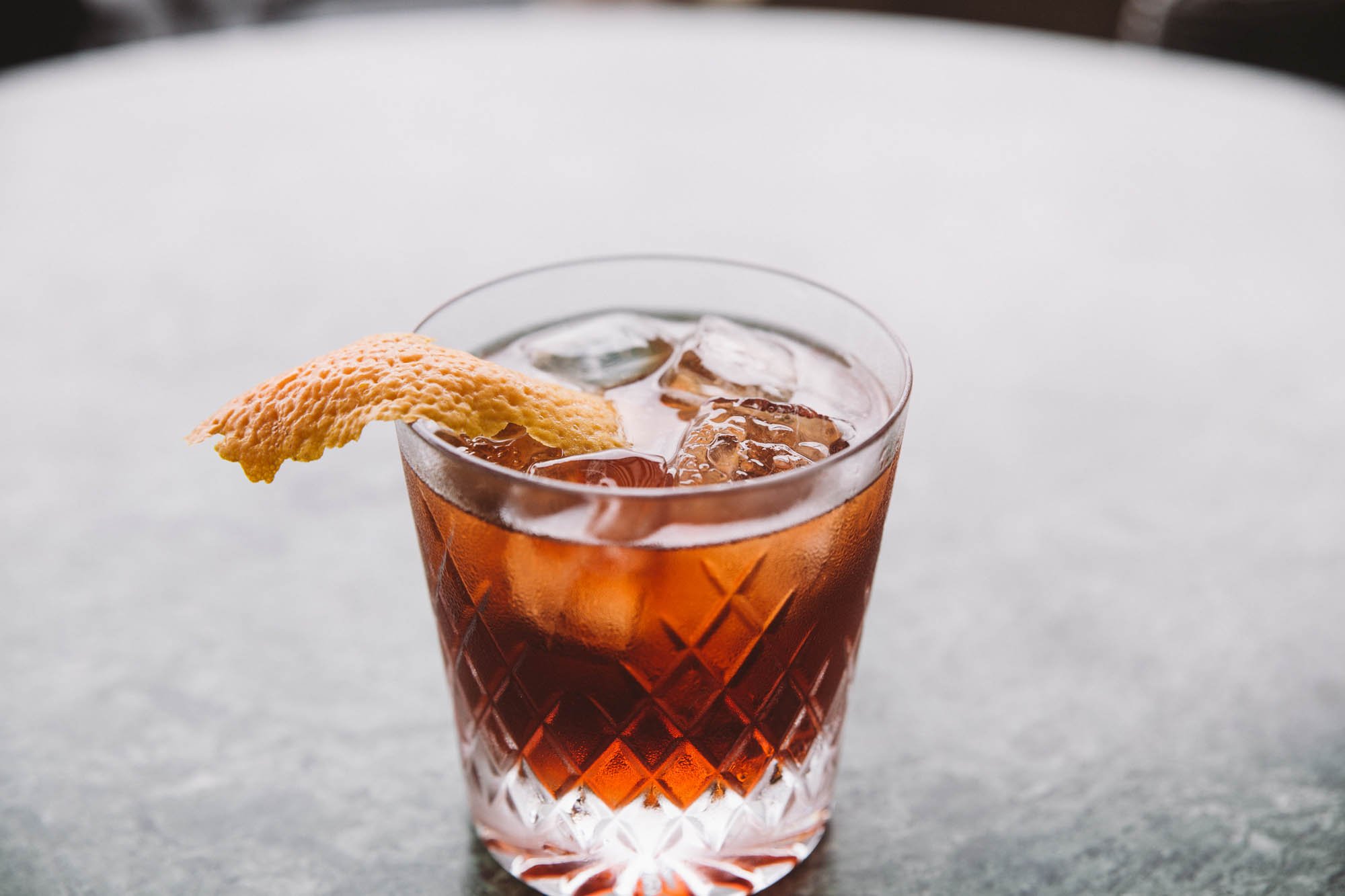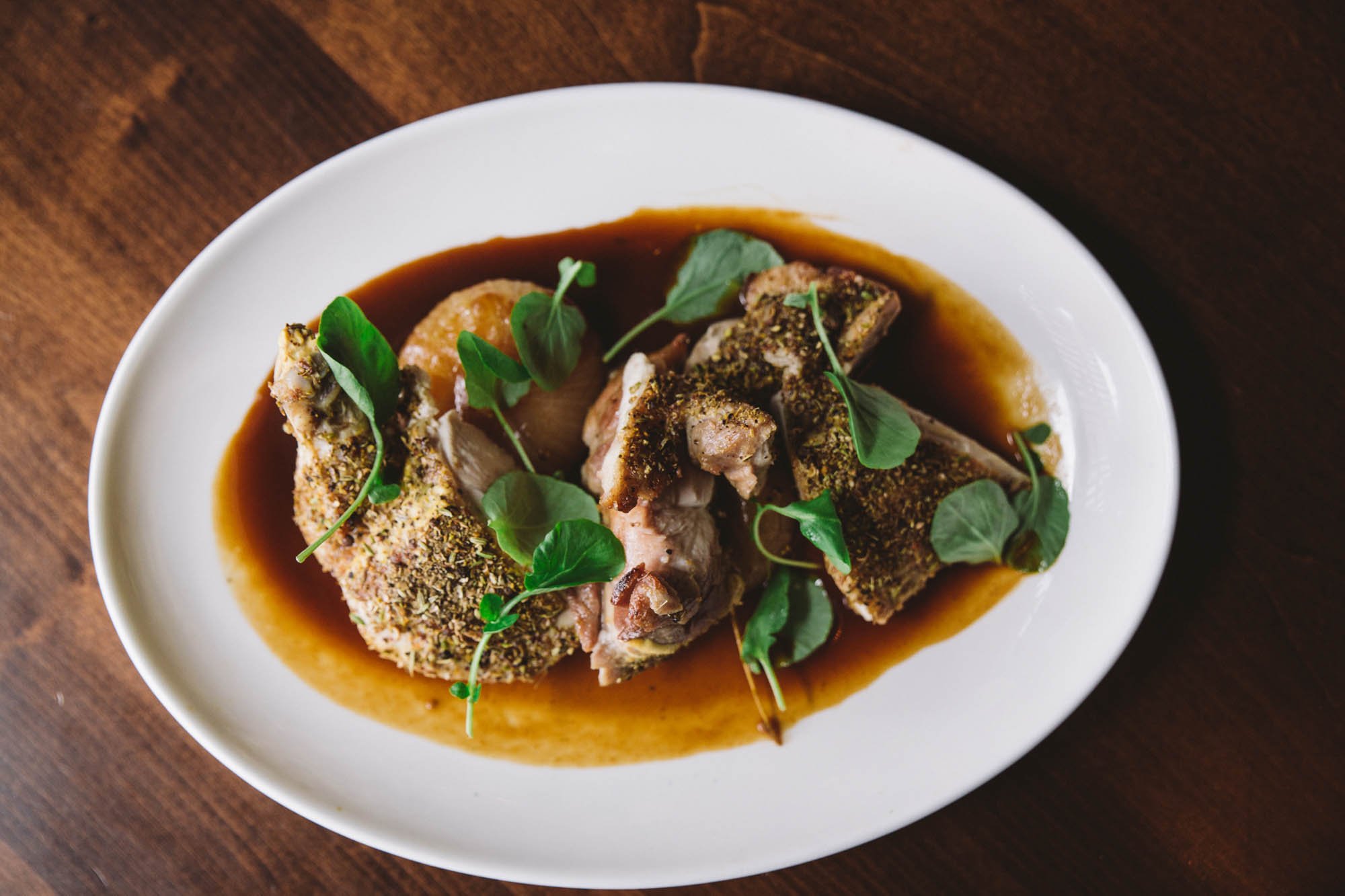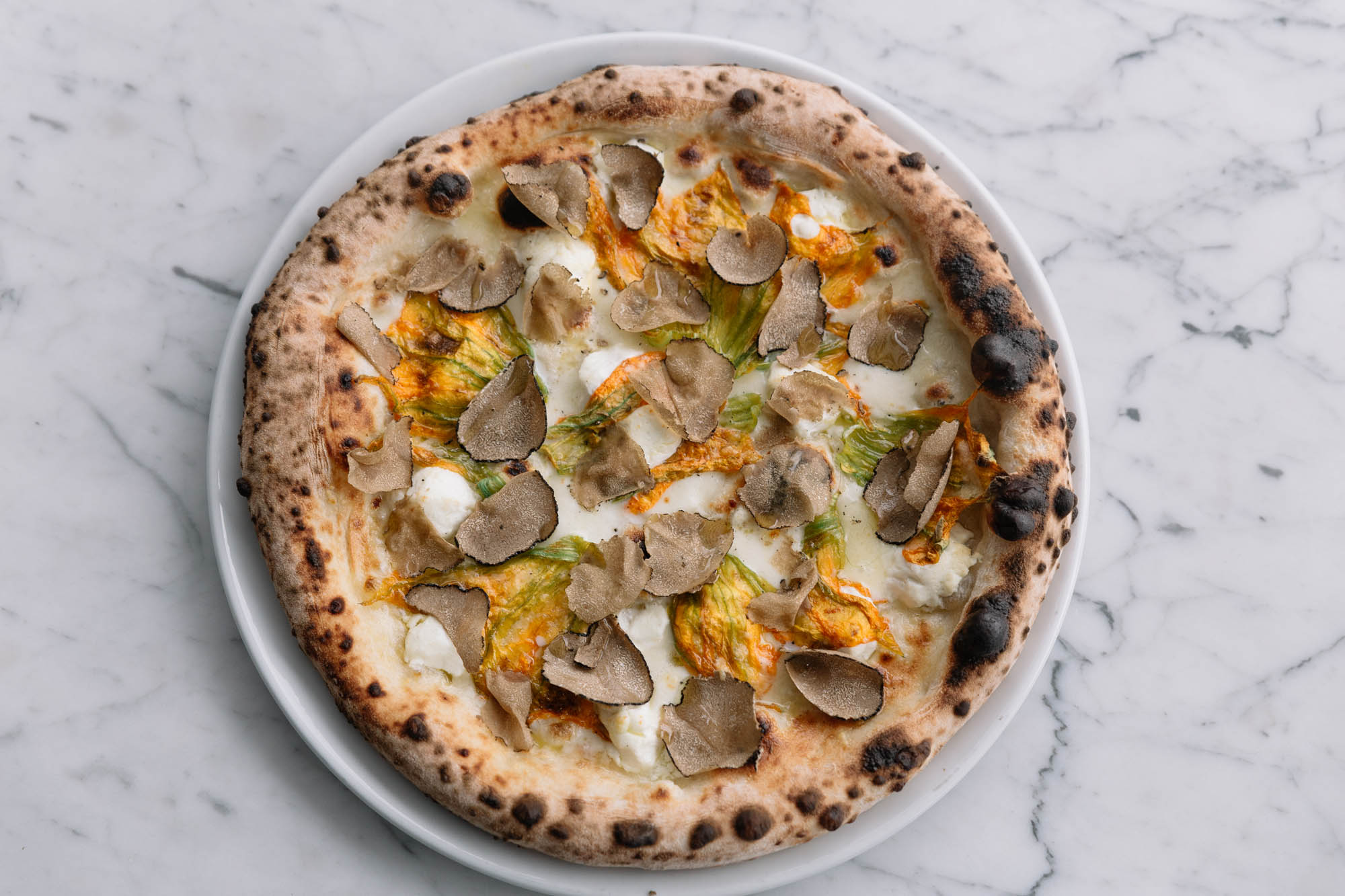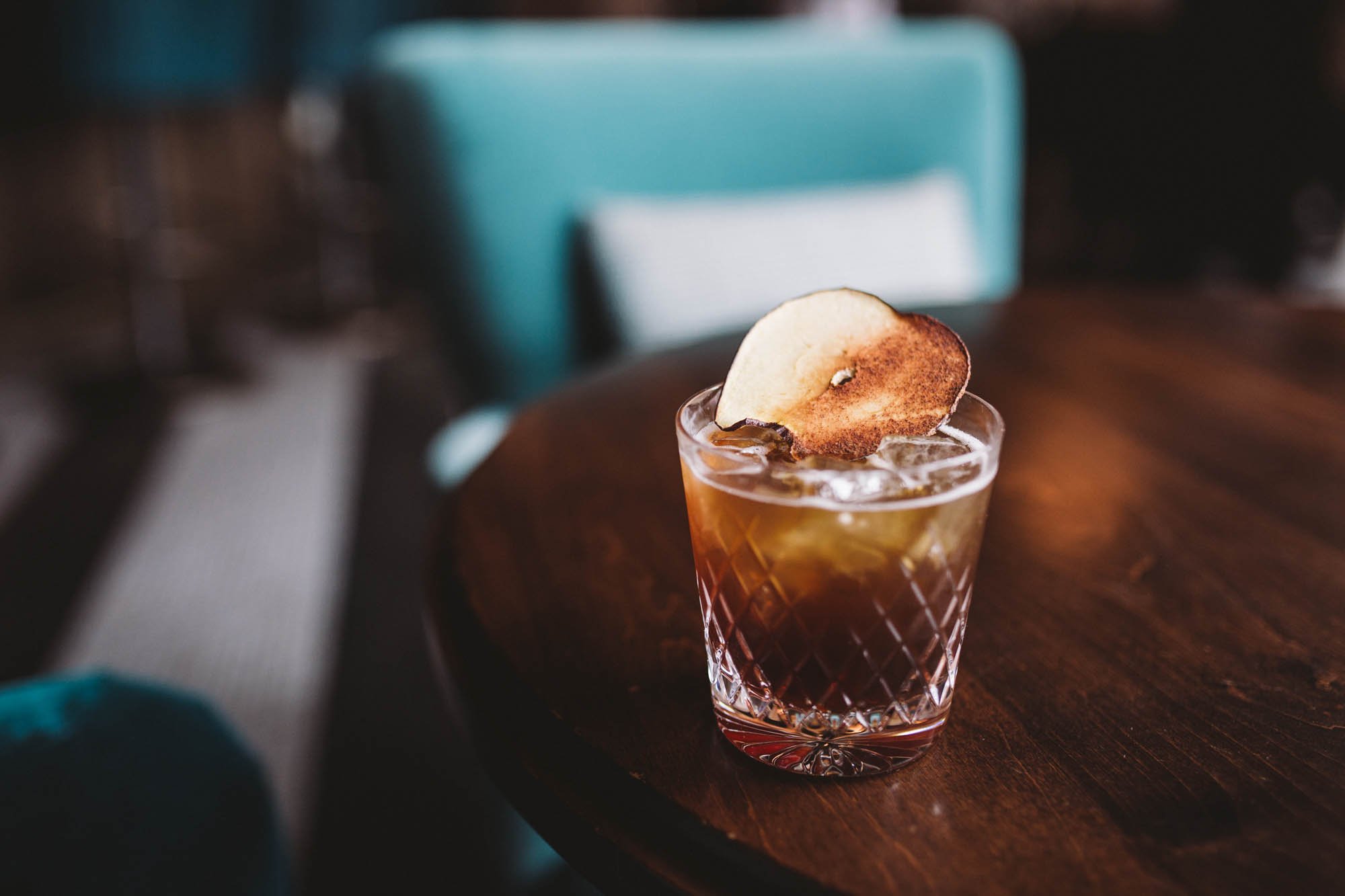 Upon entering the restaurant, an ambiance of sophistication and distinct Italian style is jolting. With a wooden hearth oven, industrial brick walls and high ceilings, visitors will suddenly find themselves warped into a world of alluring scents and friendly conversations. Cecconi's Dumbo is distinctly constructed to appeal to any mood that struts through the door, offering the choice of enjoying a meal on the beautiful outdoor patio on a warm day, in the main dining room or at the large eat-in bar. The view is breathtaking!
If the interior decoration and the spectacular view isn't enough to lure you in just yet, the exquisite menu just might do it! The chef, Riccardo Bilotta, has curated a menu that can excite just about any palate. Guests have a choice between an array of Cicchetti (Italian tapas), house-made pastas and pizza, and seasonal vegetables. Two cicchetti that are sure to catch your eye are the Avocado and Chickpea Dip or the Meatballs in tomato sauce, garnished with basil. Cecconi's reputation for providing fresh and delectable vegetables continues to remain intact. If you're in the mood for a famous New York Pizza, you won't find it here because Cecconi's pizza is better! Baked to Italian perfection in a wooden oven that was specifically designed for the restaurant, Cecconi's pizza is fresh and made with a variety of cheeses, such as goat cheese, mozzarella and fontina.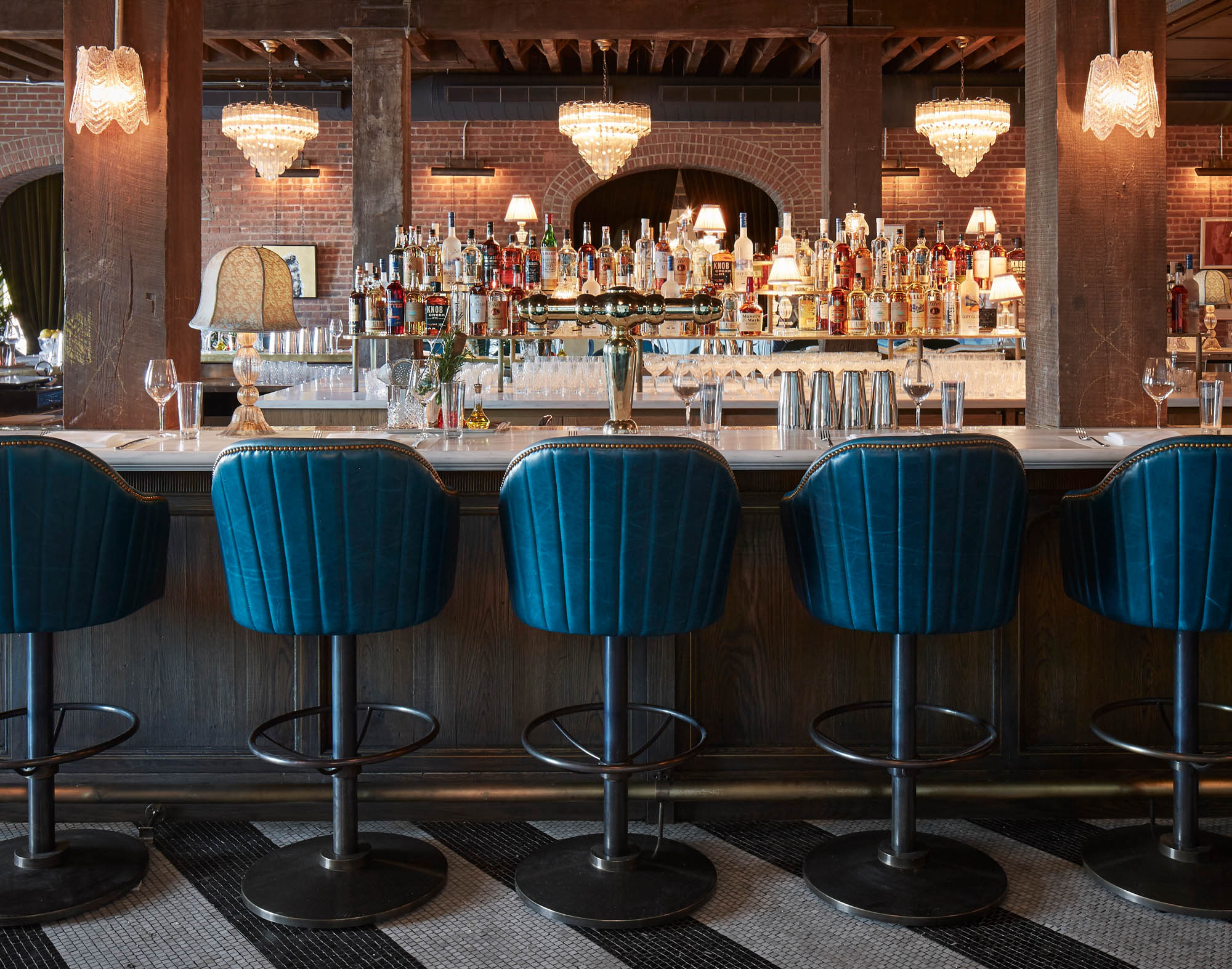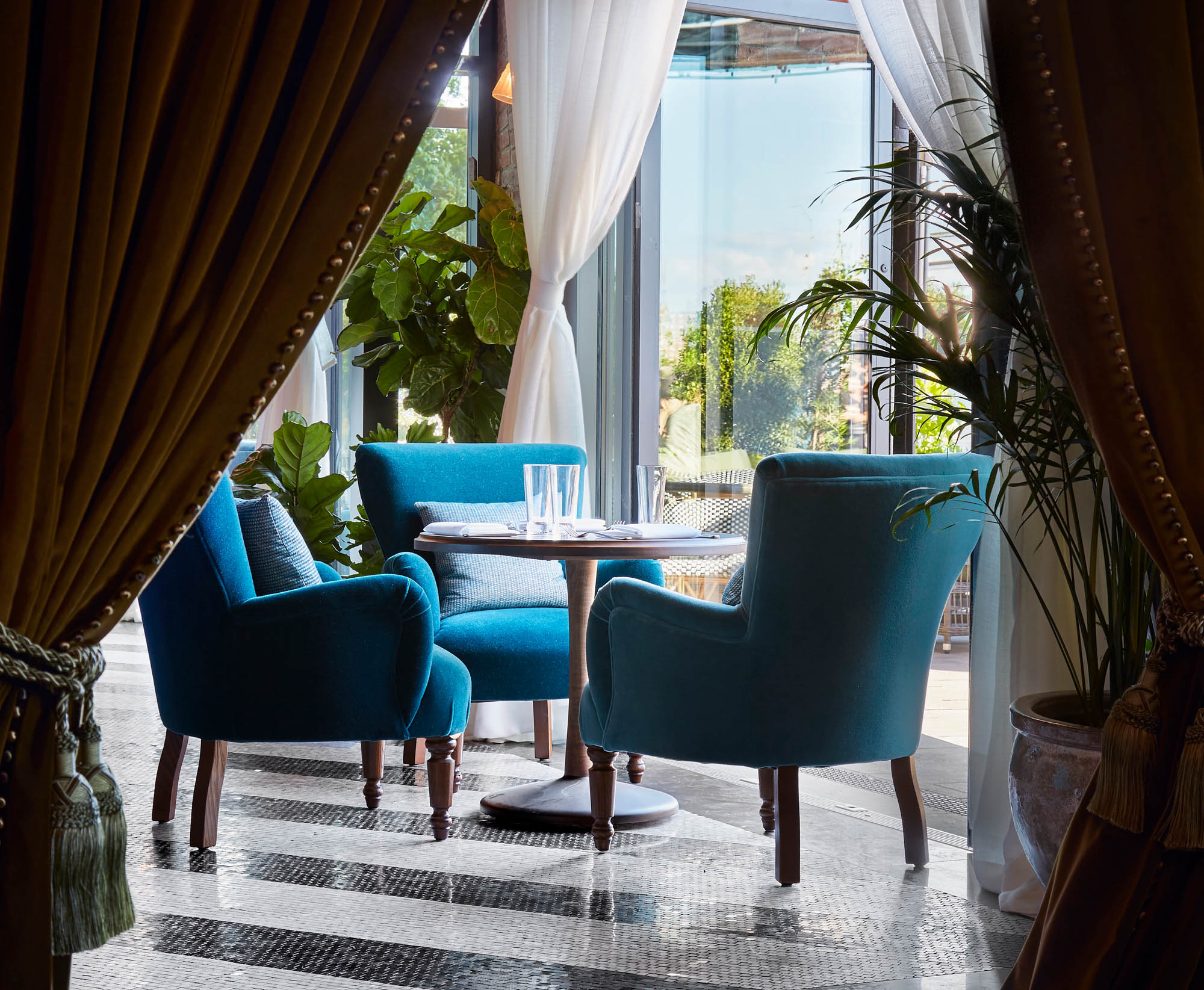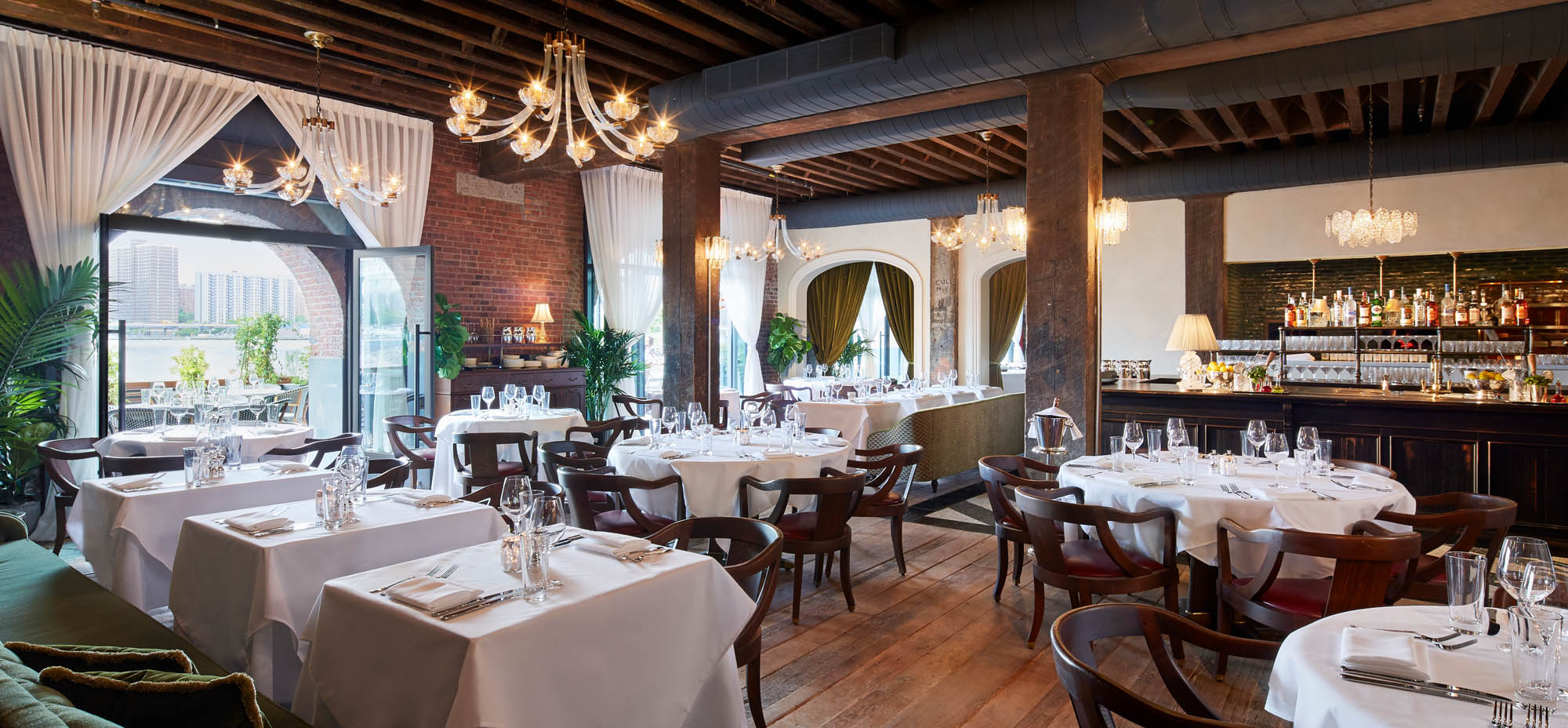 Cecconi's Dumbo is not only known for its delectable food menu, but also its finest wine selections and phenomenal drinks. On any given night, guests can choose wines from across the globe, such as, France, Argentina and of course, Italy. Whether you're looking for a relaxing night out, with insanely beautiful view of the bridge and Manhattan skyline, or a quick bite to eat in a cozy atmosphere, Cecconi's Dumbo is the restaurant for you!
Our favorite dishes are: Whipped Ricotta with truffle honey and crostini, Hamachi Crudo with citrus and Sicilian pistachio, Cauliflower with almond aioli, the Dover Sole to die for, so are Spaghetti with Maine lobster and Drunken Chicken cooked over the brick, it's just too many fascinating dishes. As for the drinks, you can't go wrong with SoHo Mule, Negroni Mexicana, or Rose Spritz. To top it all off, the house-made Profiteroles and Limoncello leave you speechless and happy to the max.
http://www.cecconisdumbo.com/
Lauren Routt
Production: INLOVE Media & Production