Venice of America
The winter is coming, and this means South Florida is calling you. It's always a good idea to ease the winter cold by escaping to the sunnier shores of Las Olas at Fort Lauderdale. It's a perfect destination for fun in the sun.
Las Olas is the very heart and soul of Fort Lauderdale, where stunning beaches stretch over a picture-perfect waterfront with magnificent views of glorious sunsets and sunrises, luxurious yachts, the perfect lineup of the palm trees and gorgeous sun kissed people, the best gastronomy and mixology, and of course all sorts of water activities!
Las Olas is a shopping, dining, and nightlife extravaganza. The best location for the newest and tallest Ft. Lauderdale property, in the heart of the vibrant entertainment and business district, stands the grandest Hyatt Centric Las Olas. It's a full-service, 238-room property inspired by the area's yachting culture and waterfront location.
Las Olas is one of the most popular vacation spots in South Florida! "Las Olas" means "The Waves" in Spanish, and it rightfully explains the name by the display of the stunning coast with its canals, million-dollar waterfront mansions, and private yachts. The best way to enjoy your stay in "The Venice of America" is at the Hyatt Centric Las Olas, which offers its guests a sleek sky-high pool with unbelievable city views, a modern American menu featuring global culinary influences at Harborwood, the hotel's restaurant and bar, fitness center with Peloton bikes, a champagne vending machine, a house Tesla and more.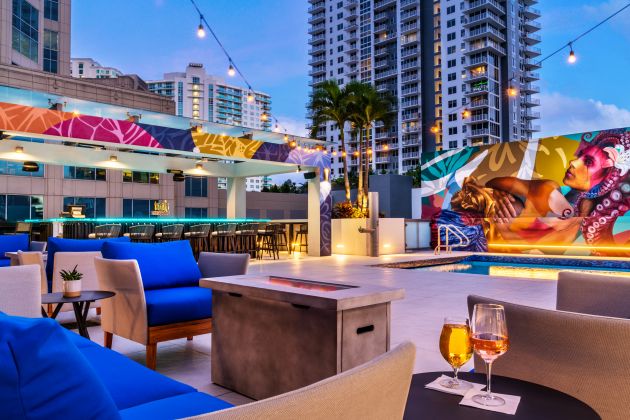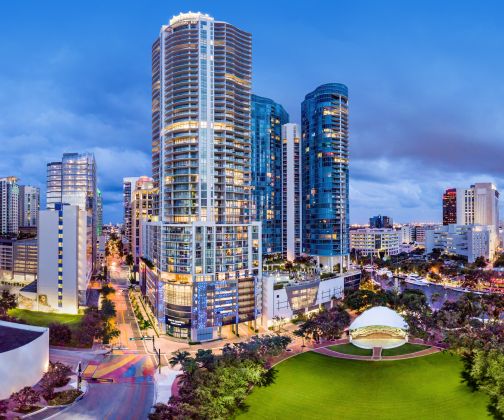 The true crown jewel of the hotel is a secret speakeasy hidden inside a guest room. Room Nine01 was born of bad times but continues to bring out the good. The exclusive, roaring twenties-themed bar brought bartenders from all over the country who had lost their job due to the pandemic to create an intimate, one-of-a-kind speakeasy experience. Additional features include a fitness center outfitted with Peloton cycling equipment, pet-friendly amenities, and off-site guest experiences that encourage visitors to explore the destination.
[embedyt] https://www.youtube.com/watch?v=5r1FnzEupGQ[/embedyt]
The lobby-level Harborwood Urban Kitchen and Bar serves classic, Modern-American cuisine, with a kitchen helmed by award-winning Executive Chef Greg McGowan, who focuses on local and sustainable sourcing with seasonal ingredients. The Elev8 rooftop features a pool deck with fire pits and a bar with panoramic downtown views.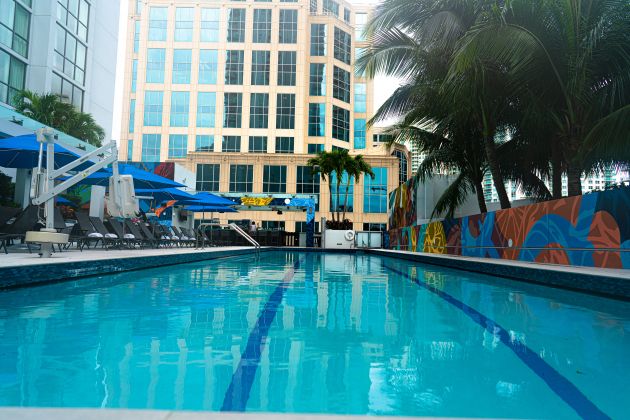 Elev8 is a chic, urban oasis located on the eighth level of the hotel with a sleek design that complements downtown Fort Lauderdale's buzzing energy. Enjoy a day out by the pool and soak in the skyline view, savor a menu of small bites, and sip delicious libations at this sky-high mixology bar.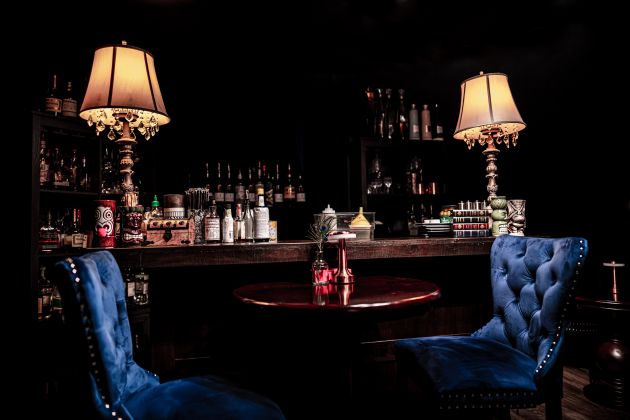 Las Olas offers something for everyone. If you're an art lover and in the mood for some local art culture experience, step out to NSU Art Museum. It is part of Nova Southeastern University and presents artfully curated art exhibitions of modern artists. The museum also displays outdoor walls with incredible murals painted by Arturo Herrera, Band, 2011.
Advertisements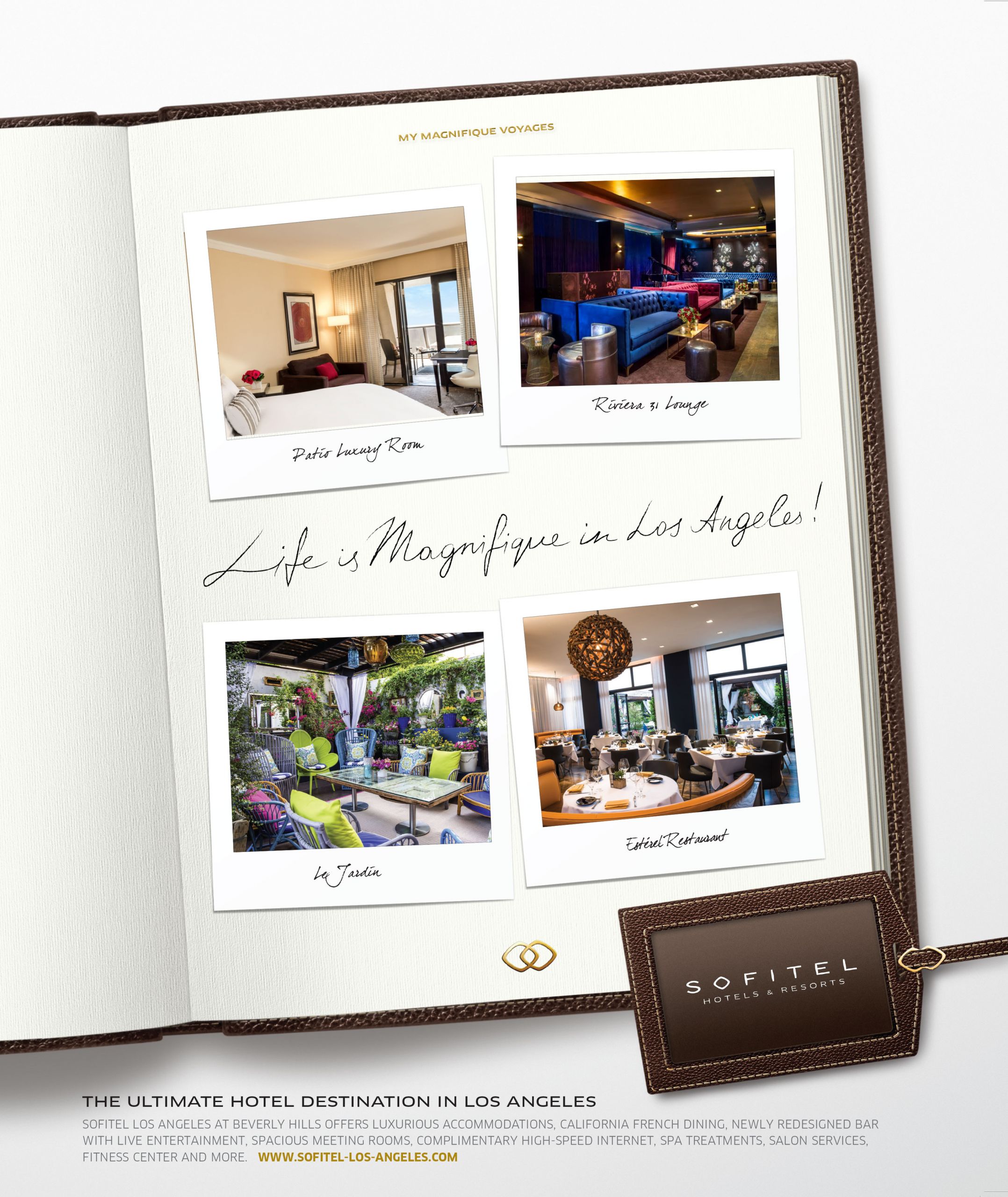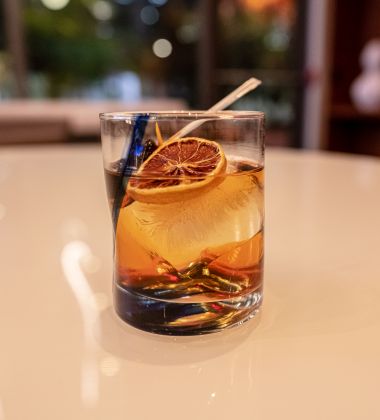 And because it's really all about the water, step aboard the Jungle Queen Riverboat just steps from Las Olas. Take advantage of the Venice of America and see the many playful waterways that have made this city famous. Enjoy some fun in the sun on a gondola ride, and sip champagne under the moonlight. If you're into snorkeling or would like to try a stand-up paddle board, you will not be short of water activities for days.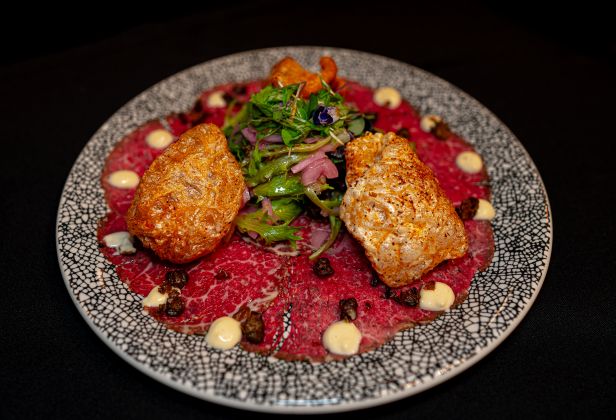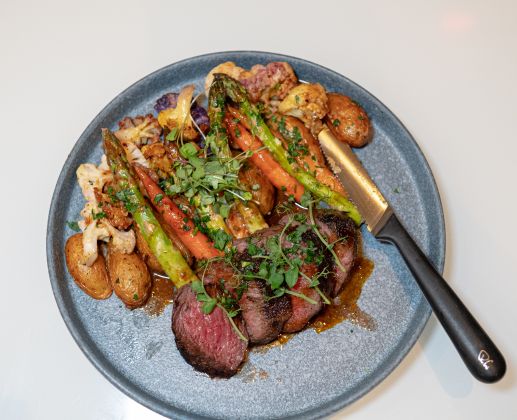 If you're a foodie like me and you can appreciate a great taco, then gather your loved ones or travel partners and head to the YOT Bar & Kitchen at the dockside, where every view has reflections of blue water and a captivating sky. Discover uncomplicated food, the best tacos, and locally caught seafood, all prepared with the freshest ingredients. Come for an experience that is off the beaten path and offers it all: irresistible food, great wines, and imaginative cocktails.
I hope I've influenced you enough to cut your winter short and enjoy your life to the fullest at the beautiful Las Olas!
Words by Elle Taylor
References:
Hyatt Centric Las Olas – hyattcentriclasolasfortlauderdale.com
NSU Art Museum – https://nsuartmuseum.org
YOT Bar & Kitchen – https://www.yotlmc.com