INLOVE New, Nonbinary Fashion Collection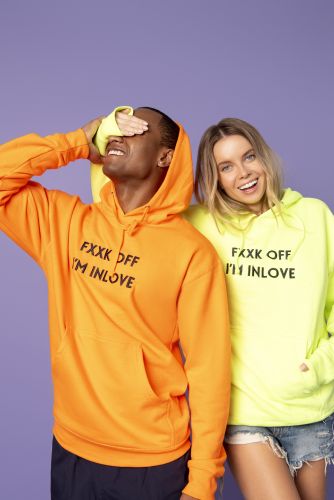 INLOVE offers luxury within reach, imparting brand-focused articles promoting positive energy and personally curated designs that we're in love with. All with a unique editorial focus on simplicity with style, valued quality, attention to detail, and at the heart of it all — philanthropy.
INLOVE is a boutique lifestyle brand combining the culture of young Hollywood and high fashion, while serving visionaries and trendsetters. Here at INLOVE, we believe in opportunity and place a strong emphasis on the beauty of our differences, demonstrating that the possibilities are endless when the purpose is big.
Rooted in originality, we are completely head-over-heels INLOVE with our new apparel brand. Now more than ever, we understand the need for fun, timeless interchangeable wardrobe staples. We know that love knows no gender, which is why our apparel is nonbinary as we continue to connect, elevate, and inspire
We focused on bringing bright colors into the line, evoking happiness and warmth to radiate good vibes into our everyday life.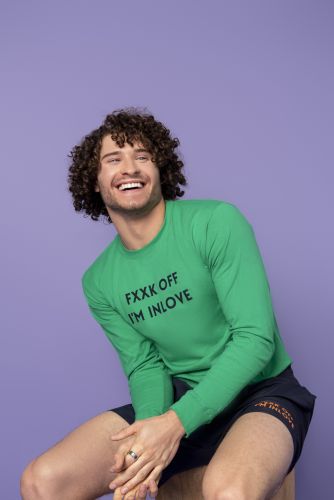 Worn by the likes of digital superstar and mental health advocate Lele Pons, teen heartthrob Booboo Stewart, dreamy musical talent and actor Aidan Alexander, and more, our apparel strives to empower and entertain while emphasizing self-love and community.
INLOVE, through partial sales and fundraising events, supports аnd contributes to Sublimitas, a 501(c)(3) organization, which helps orphans in Ukraine by inspiring and empowering children and youth to develop their potential through education.
INLOVE Magazine is an international lifestyle and fashion publication that focuses on Young Hollywood, Lifestyle, Philanthropy, and everything that inspires a fascinating life!
It is the only magazine on the market that features A-list celebrities as trendsetters in conceptualized editorial stories.