"If you want the best the world has to offer, offer the world your best."
― Neale Donald Walsch
I have hope and faith for the New Year 2021, where balance, peace, and alleviation will be restored.
We're living through unusual times. That's why it's perhaps more important than ever to focus on gratitude — the practice of noticing and being thankful for what is valuable and meaningful to us. Focusing on silver linings. Counting our blessings. Stopping to smell the roses.
There is such value in what the entire world just went through. Spending time with family and loved ones is a blessing. There has been time for reflection. Time for hope. The power of pausing to realize what's important. It is time to learn.
With that said, we took some time to create this special Fall/Winter issue to share our passion, love, and inspirations, together with remarkable people, places, and special brands that are most relevant.
Beautiful and creative, Olivia Holt is on the cover. Music and acting are her biggest passions. There's always more on the horizon with Olivia Holt, which is why we keep falling in love with her over and over again.
The Sky's The Limit for the talented Fin Argus, who is gracing the Man Cover. "Early on in my life, both acting and music became an invaluable outlet for me to express myself freely with people who also celebrated differences and creativity," he tells INLOVE.
Bold and Beautiful, Beauty Cover Star, Maite Perroni, entertained so many around the world in the new Netflix original series, "Dark Desire," which was filmed during the pandemic. This new show provided a much-needed escape for many.
LaToya Tonodeo is the rising star in a new chapter of the Starz hit show, "Power Book II: Ghost." She met with the INLOVE team in Brooklyn, in-between the production to express her style and share her goals.
Let's hear it for The Boys! In 2019, Eric Kripke (the brilliant mind behind the long-running CW series, "Supernatural") brought us a new show with the brave and positive Karen Fukuhara, who graces our digital cover.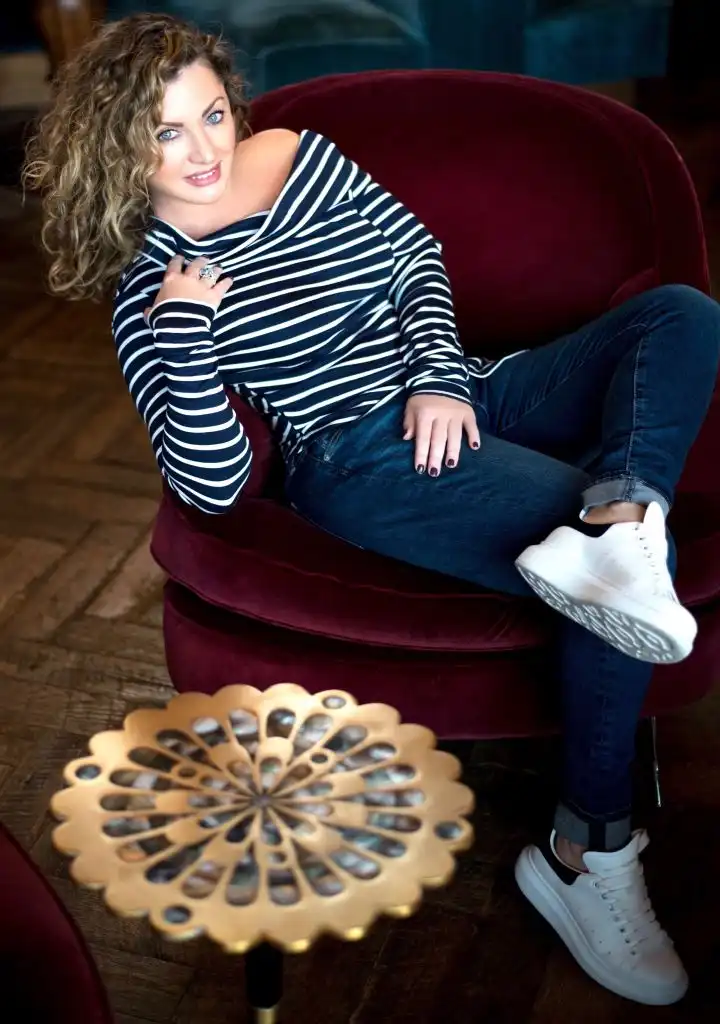 The message we send out in this special issue is more important than ever. It encompasses love, hope, and inspiration. From the remarkable doctors who serve our people in the front line to the lineup of talented actors and musicians all playing a fundamental role in our community.
Our entire team of outstanding Contributors did their best during the Covid crisis, bringing this issue to life with full cooperation, love, and a realization that we're all in this together. Our goal at INLOVE is to reflect positivity in the communities, places, and people we are in love with. We count our blessings, and we certainly make our blessings count.
"This is an exciting time. I believe we stand at the edge of a new age – a Golden Age – of freedom that will rival any of the great eras of world history because it will be the entire world itself that is changing." – Joe Lieberman
With Love & Gratitude,
Elena Vasilevsky
(Editor-In-Chief)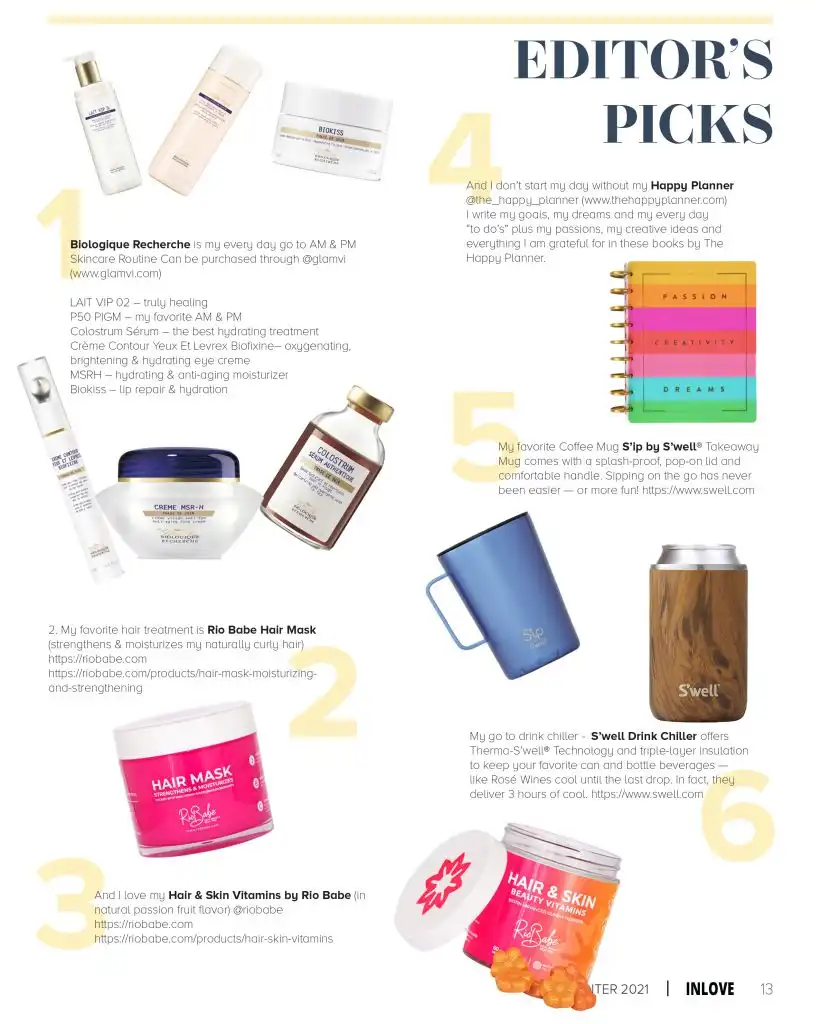 Advertisements